Top 6 3D animation software for professionals (2022 Edition)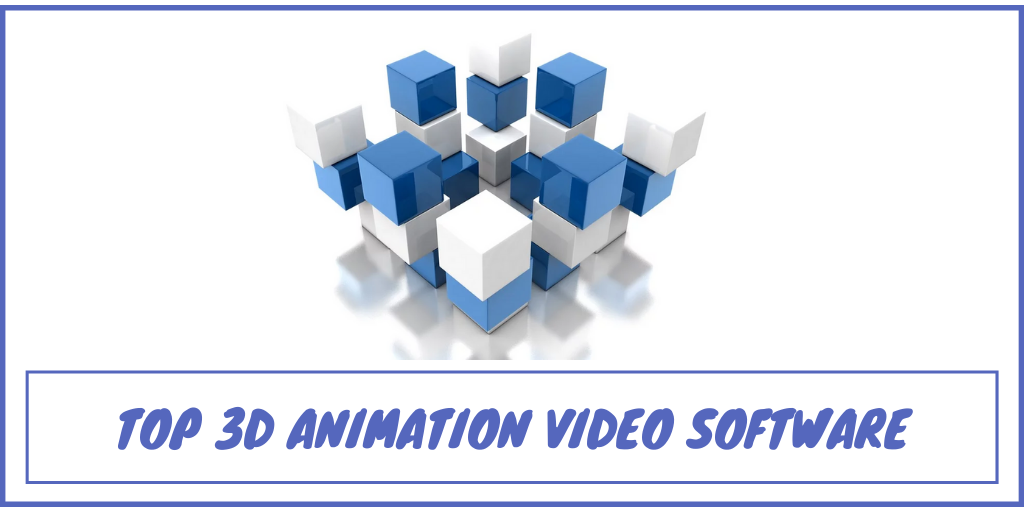 Are you looking for a professional 3D animation software to showcase your animation and editing skills, well this list might solve your problem.
Invitation to join Global Marketers Community Discussion Space
List of Top 6 3D animation software for professionals to use
#1. Adobe After Effects
Adobe After Effects is one of the best 3D animation software in the market.
Adobe After Effects is a creative compositing and animation program streamlined for designers, animators, and compositors. Used in the post-production route of television production and filmmaking.
Most people get terrified from their complex features but it categorically has some incredible easy features which can be used for basic 2D animated videos.
Features:
access to some of the amazing features such as web services of Adobe Creative Cloud Marketplace,
mobile applications like Adobe Shape and Project Candy, Premiere Pro, Illustrator, and Photoshop.
Immersive Virtual Reality Effects
Data-Driven Animation
Expression Access To Shape, Mask, And Brush Stroke Path Points
Create Nulls From Path Panel
Extract Cubemap
Enhanced 3D Pipeline
GPU Accelerated Effects
Motion Graphics Templates
Text Input Improvements
Visual Keyboard Shortcut Editor
Helpful Start Screen
Auto-Saves in Adobe Team Projects
Check out – Top 25 Global Video Marketing Disruptors
#2. Iclone7
A 3D animation software is fastest real-time software in the industry, helping you easily produce professional animations for films, previz, animation, video games, content development, education and art.
It simplifies the 3D Animation in a user-friendly production environment that blends character animation, scene design and cinematic storytelling; quickly turning your vision into a reality.
It comes with a free trial.
Features:
Facial Animation
Character Generation
Real Camera System
Superb real time visuals
Material generation
Content Resources
Video Composting
Extensive plug-ins
Price:
$199.99/month
Read more – Top 19 Explainer Video Tools/Software to create an animated video – 2020 Edition
Get updated with Latest Video Marketing News
#3.Muvizu
Muvizu is a professional animated video maker that will let you create the animated YouTube videos in minutes. The best part about this software is that you don't have to be a professional to use it yet the output video will look like it was created by an animated video professional.
You can drag and drop the customizable animated characters with sets and use the automatic lip-synching feature for a great video. It comes with a free trial version.
Features:
With easy commercial terms, you can earn money from your animations without any hassle.
interactive 3D animation package
Lip-sync feature
Vast variety of scenes and characters
Offline video Creation
Cheaper as compared to any other animated video creator
Price:
$29.99
Are you a video marketing expert? Take this quiz
#4. Autodesk's Maya
If you're technically savvy, Maya can help you make high quality 3D animation. It is used by professionals making animation for film, games, and television projects.
Features:
Does everything from animation, rigging, motion graphics, 3D modeling and more.
Price:
$1500/year
Know the New Things in Video Marketing
#5. KeyShot
KeyShot is a fast and user-friendly free explainer video software with animation capabilities. It helps users to go from a simple model to a stunning visual in minutes.
Features:
2D animation and 3D animation
Has HDRI lighting that allows to light and adjust your scene
Has camera control that enables to simulate real-world camera behavior
Dynamic texture mapping to simulate the real-world appearance of a landscape
Focused caustics to ensure objects are properly lighted
Here are the Top 40 Video Production Companies in India
#6. K-3D
K-3D is an animation and 3D modeling software. It combines plugins with a visualization pipeline architecture to make it a powerful and flexible tool for artists.
Features:
An advanced undo/redo function
Properties that can be adjusted interactively
A node-based visualization pipeline
About Vidsaga
Vidsaga is a global marketplace for Organisations to create Videos. Consider it as "Upwork/ Fiverr for videos" with Creative script writing and professional project management.
Join thousands of Global Video Marketers