Global Animation Explainer Video and Editing Price list: Vidsaga (2021 Edition)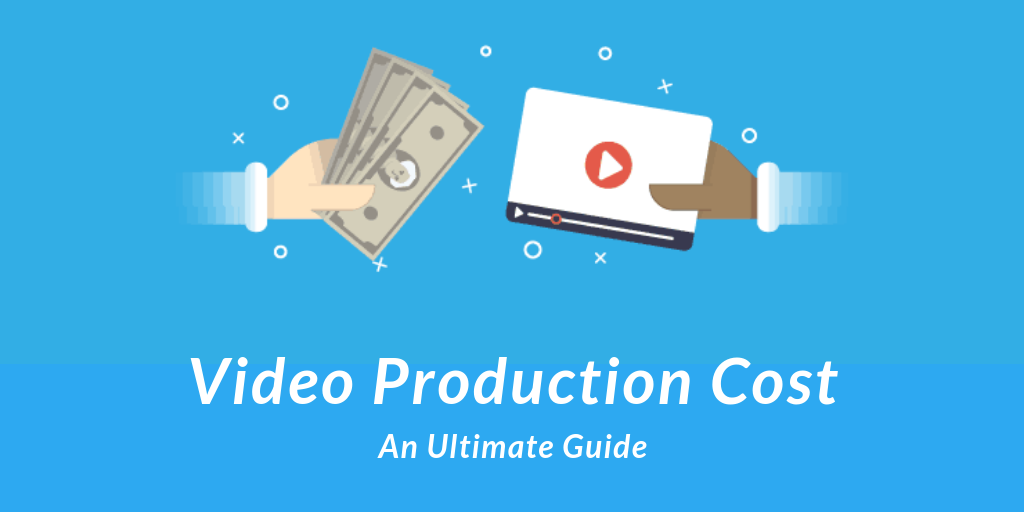 We are running special quarter end discount of upto 50% (valid till July 31′ 2021)





We follow "Milestone based Payment terms" where you can kick off the project with just 10% refundable amount





Delivery Time – 7 days





We also provide "After Delivery Support"



Jump directly to the Creative Video Production Pricing
We at Vidsaga.com believe that Video Production should be easy, efficient and cost effective
Generic online marketplaces like Upwork/ Fiverr etc. only help with matchmaking for video creation and thus ineffective.
Media/ Ad Agencies get things done but they charge 5-7x more than usual.
We solve this problem by bringing best of both the worlds and providing below featured on top of a marketplace. So far, 1250+ Startups and SMEs from 15 countries have used the platform.
High quality in best price (save money)
Milestone based payment terms
Agency like professional project management
7 days (Standarized) delivery time
After delivery support
Check out – What Media is writing about Vidsaga

Video Production Pricing Guide
The first question we get at Vidsaga.com from 9 out of 10 prospective clients is that – Please let me know an idea of your pricing?
So in order to help Startups and Marketers globally, we created this transparent video pricing guide to decode the video production pricing.
The idea is to make it easier for Startups and SMEs to figure out the right price and devise their video marketing strategy accordingly.
In this article, you will learn
Check out – Top 25 Global Video Marketing Disruptors

What are different types of Animation styles for Businesses?

Motion graphics
In these kinds of videos, graphics come and go on screen (Graphics are in motion). The Voiceover or text in the video is added to communicate the content.
These are most impactful and the best investment considering the video marketing services costs.
The motion graphics price is calculated on a per minute basis.

Whiteboard Animation
A video style similar to explaining something on a White Board. Basically a static image is drawn on a white board with a voice over narrative.
Effective for explaining a concept but visually it might not look as appealing as Motion Graphics.

2D Character Animation
Animation style where a character is shown and animated with expressions. Objects and characters have a motion only in 2 dimensional space.
Effective in conveying emotions.

3D Animation
In this Animation style, another dimension is added to make the animation realistic. This video style requires effort for every second of video created and hence the pricing of such videos is on 'per second' basis.

What are the elements that determine Animation Explainer video production price?
Animated video production cost depends on following elements
Duration: Cost of video production is directly proportional to duration. More the duration – More the price
Script/ Concept: Price for this is subjective and depends on creativity/ storytelling of video creator
Voice Over: Generally, VO price are per minute based and could vary based on quality and voice of Voice over artist
Quality – Amount of customization of Animation/ Graphics .

Check out these Top Video Marketing Hacks


Creative and Professional Video Production Price
The below video production price packages include
Video Creation
Account Management (Quality assurance & Timely delivery)
Script Writing
Voice Over charges

Also, Check out the Price for Live shoot videos here

Tool based Animation (Basic Quality) : Price – $300 $240* per minute
* Price is in USD
These type of animations are made using DIY tools. These tools have limited graphics and have their own constraints.
Having said that it's a good way to get started with video marketing as these videos are cost effective.
Most freeleance video creators at generic marketplaces create tool based animation.
Know the New Things happening in Video Marketing

Good quality – Semi customized Animation : Price – $800 per minute
A semi customized video with less animation. These are generally use to explain product functionality.


High quality – Fully customized Animation: Price – $1100 $550 per minute
** Price is valid till July 31′ 2021
A completely customised video with all the characters, background and graphics are created from scratch to give a unique & fresh look to the video.
30 second video production price for this quality would be $650
Check out these Top Video Marketing Tools


Product Video (Graphics + Stock Footage) – Price :

$1200

$600

per minute
If you do not want to explain your product/ solution through animation, this is an alternative.
Use relevant Live shoot stock footage and add aesthetic graphics to explain your offering or tell the story.


3D Animation videos – Price : $60 $54 per second
When it comes to the demonstration of a product, 3d animation videos are to the rescue. Apart from product demonstration 3d modeling is the top choice for the real estate sector, medical and clinical demonstration.


Silhouette Animation – Price $1400 per minute
Silhouette Animation has got popular lately. If you want to animation video but wish to avoid cartoon characters, then you can opt for Silhouette animation video type.


Parallax Animation Video from Still Images: Price $1400 per minute
The Parallax effect can be created on still images to look it more like a slow motion video type works. If you want to avoid Live shoot video but at the same time do not need animated characters, you can choose Parallax effect.
App demo video: Price – $300 $270 per minute
App demo videos are mainly made for training purpose. Users do appreciate if they can watch such demo videos.


Intro/ Outro/ Promo videos – Price $300 $270
These videos are made on Adobe After Effects. The typography with quick music beats make such videos good for intro and outro for any larger video.
These videos can also be used as promo videos. The price is for "upto 30 seconds".
Event Invite videos – Price $400 per minute
These videos are a quick and classy way to introduce your company or invite to an event. Easy, cost-effective, and never fail to leave an impression on the audience.

Screencast videos: Price starts from – $200 per minute
This video type works best when we are looking to present working of the web app/ mobile app.
Record the screen and a Voice over to demonstrate how your product works.

E-Learning editing: Price starts from

$150

$135
Graphics and editing play a major role in binding the viewers when you are creating a e-learning course module. This type of video is the best to glue your audience to the courses.

Lyric videos: Price starts from – $250 per minute
If you want to add graphics and music to your lyrics


Presentation videos: Price starts from – $200 per minute
Presentation videos can be considered as a simpler version of corporate videos and a better option than a PowerPoint presentation.
Check out our Video Marketing Knowledge Hub
Hope this article answers the most frequently asked questions – how to price video production and how video marketing pricing is calculated.


Milestone based Payment Terms
Unlike other video production marketplaces, we at Vidsaga follow User friendly – "Milestone based payment structure" so that you actually see the work before you pay.
Here is how it works:
10% (refundable) – to kick off the project
30% – after storyboard approval
30% – after the first draft
30% – after final approval

Delivery Time – 7 days*
*For 60 seconds video
For 120 seconds – 12 days
Get updated with Latest Video Marketing News
After Delivery Support
Support period – 1 month
No. of revisions (after delivery) – 2

Bulk Discount
2 to 3 Videos – 5% additional discount
4 to 7 Videos – 10% additional discount
8 to 15 Videos – 15% additional discount
15+ Videos – 20% additional discount


** All discounts are valid till July 31′ 2021
About Vidsaga
Vidsaga is a global marketplace for Startups & SMBs to create Videos and save money. So far, 1250+ Startups and SMEs from 15 countries have used the platform.
Consider it as "Upwork/ Fiverr dedicatedly for videos". + Milestone based Payment terms
+ Creative script writing
+ Agency like professional project management service
+ 7 days delivery
+ After delivery Support
Join Video Marketing Community Space
The idea is to add Technology, Creativity and Transparency in the highly unorganized Global Video Production service industry and make easy, efficient and cost effective video production process for 100 million+ global startups and SMEs.
Join 52,000+ Global Video Marketers' Community