Top 25 Video Marketing disruptors Globally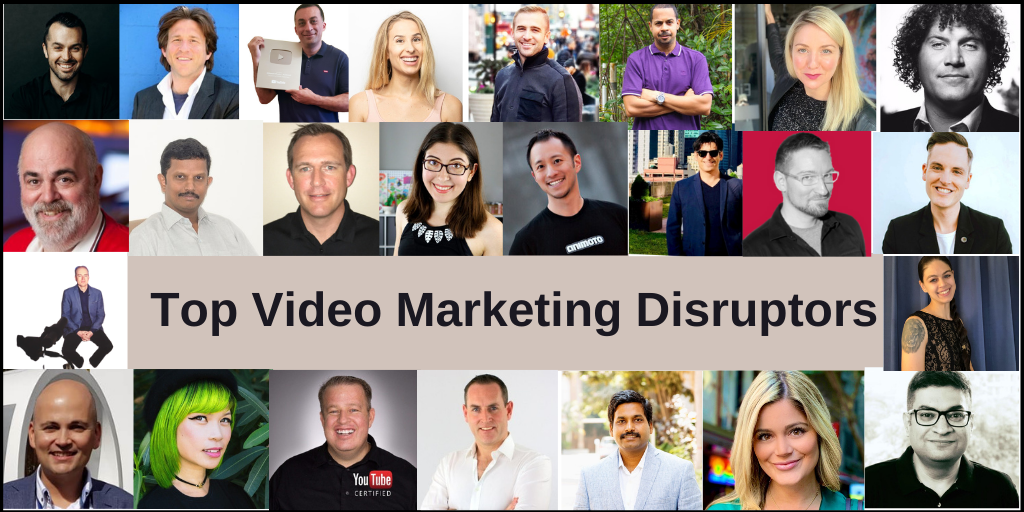 Can marketing stories still induce hope in this global pandemic?
What is the responsibility of a video marketer in the current situation?
In this pandemic-affected world, can video marketing sustain us?

These were our thoughts when we were compiling this list of Video Marketing Disruptors.
But as they say – we can't choose good or bad times but what we can actually choose is what we can do with the time given to us.
And even in a time as challenging as now, there are a bunch of video marketers across the globe who are challenging and changing video marketing.
No need to say that shortlisting 25 was a huge task. We obviously had our criteria but the top 25 was not that obvious. So after a lot of debate, discussion and arguments, somehow we managed to finalize this list.

Presenting Top 25 Global Video Marketing Disruptors!!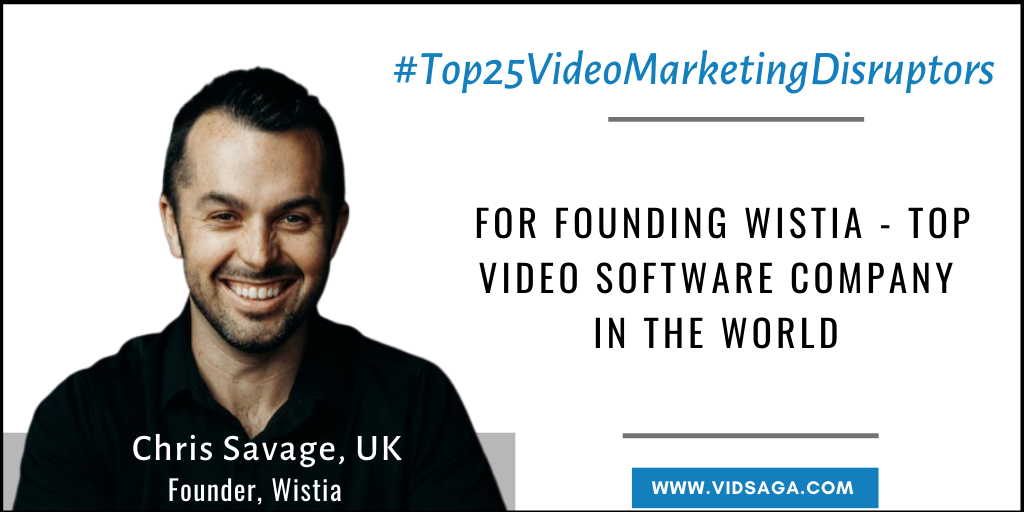 Chris Savage – Founder / CEO – Wistia (UK)
He is the founder of one of the top video software companies in the world – Wistia, Inc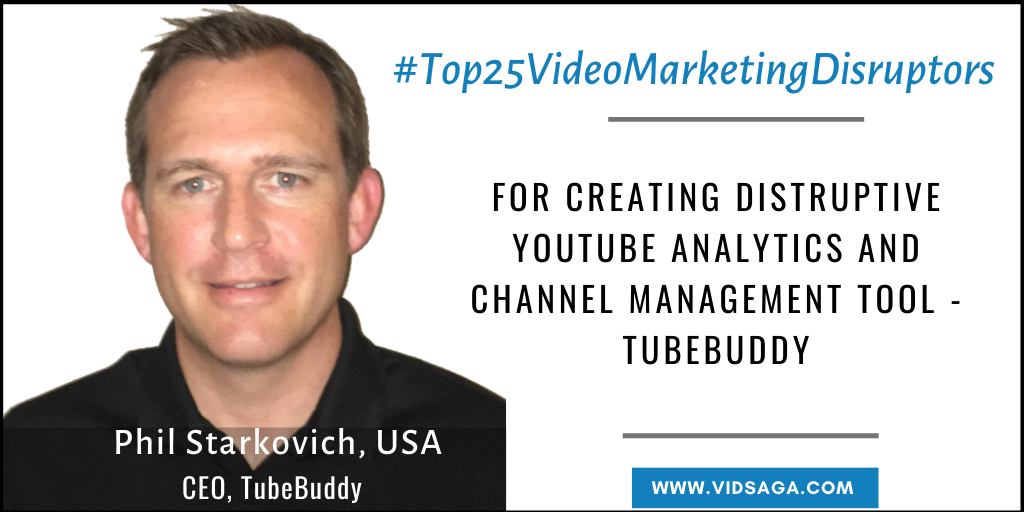 Phil Starkovich, CEO, Tubebuddy (USA)
Phil co-founded the disruptive Youtube analytics tool. TubeBuddy is regarded as one of the best tools in the video marketing space.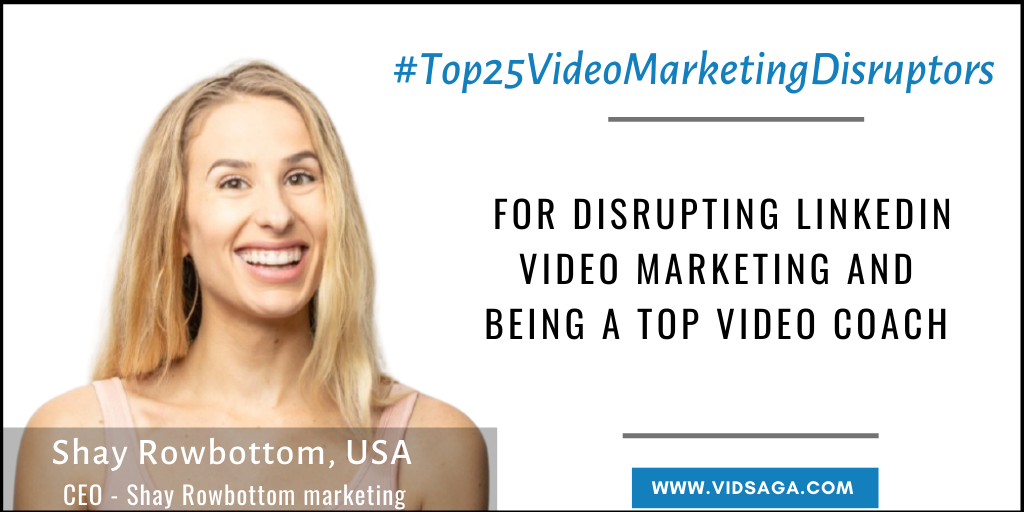 Shay Rowbottom, CEO – Shay Rowbottom marketing (USA)
She has disrupted LinkedIn Video Marketing and is one of the top video influencers.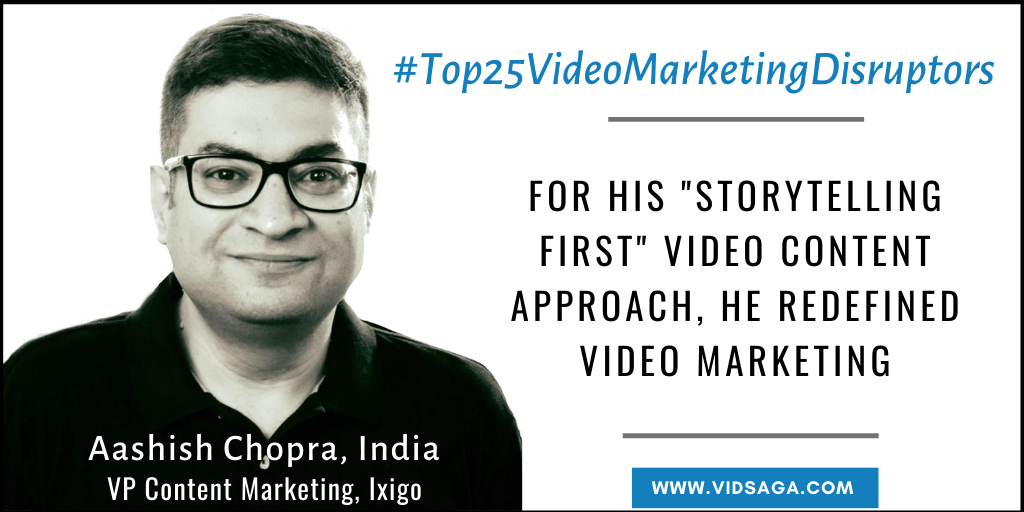 Aashish Chopra, VP content marketing, IXigo (India)
He has completely owned Enterprise Video Content Marketing with his viral videos. (370 million+ views)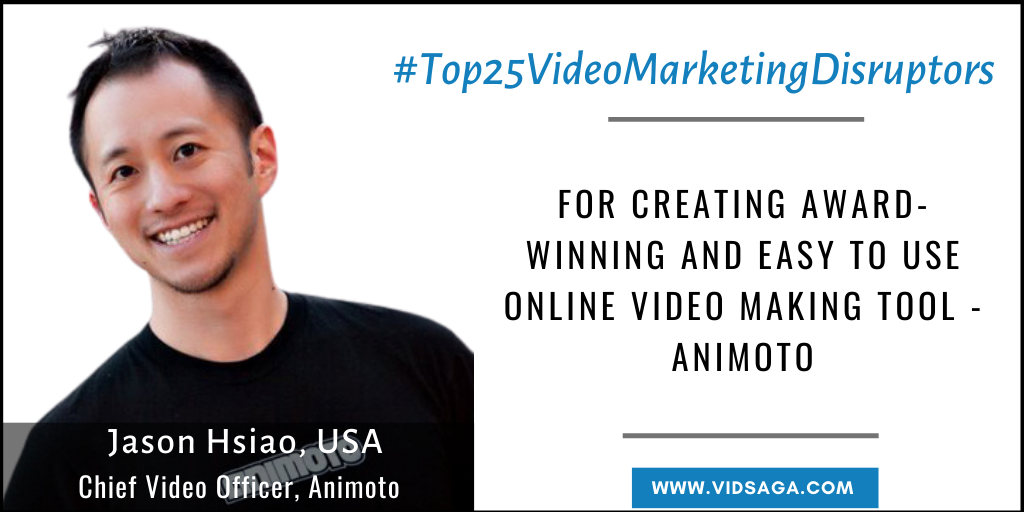 Jason Hsiao, Chief Video Officer, Animoto (USA)
He is one of the creators of the top video creation tool – Animoto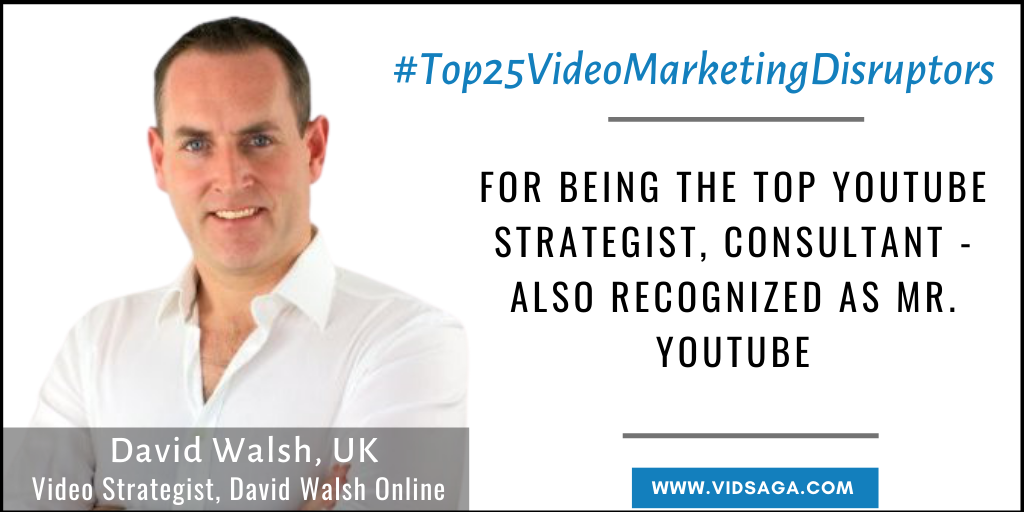 David Walsh, Video Strategist, David Walsh online (UK)
David is a Youtube video strategist and consultant – also known as Mr. Youtube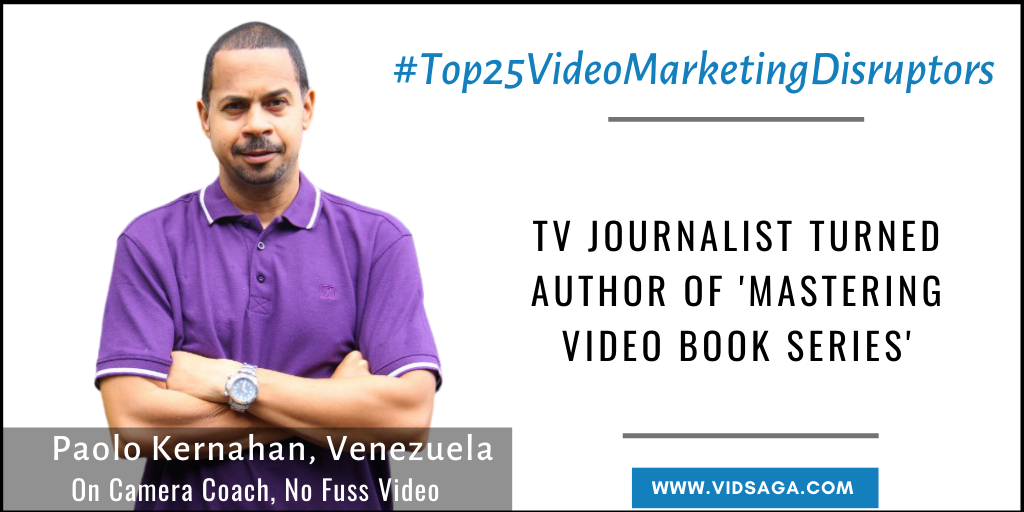 Paolo Kernahan, On-camera coach, No Fuss video (Venezuela)
Paolo is a former TV journalist and now an on-camera coach.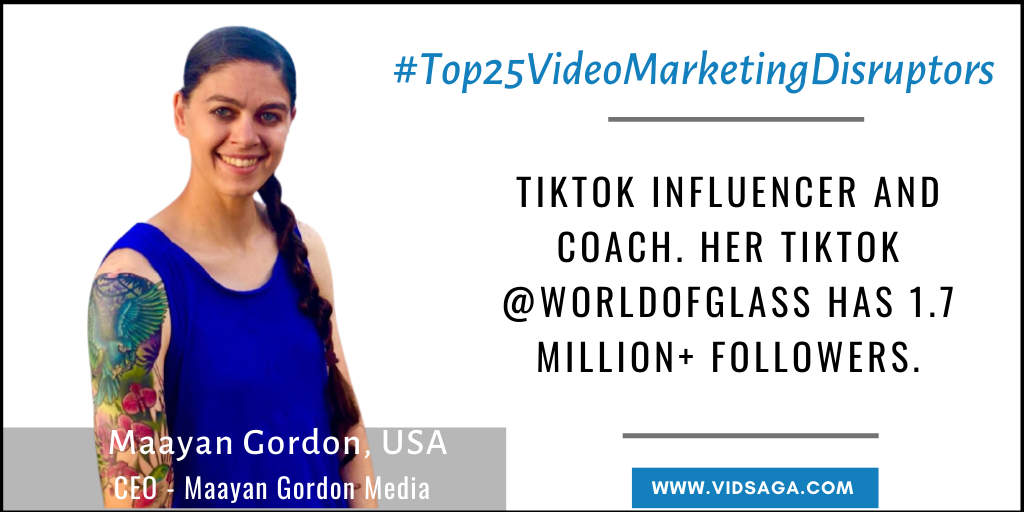 Maayan Gordon, CEO – Maayan Gordon media (USA)
She is a new-age video marketer and one of the top social media video coaches.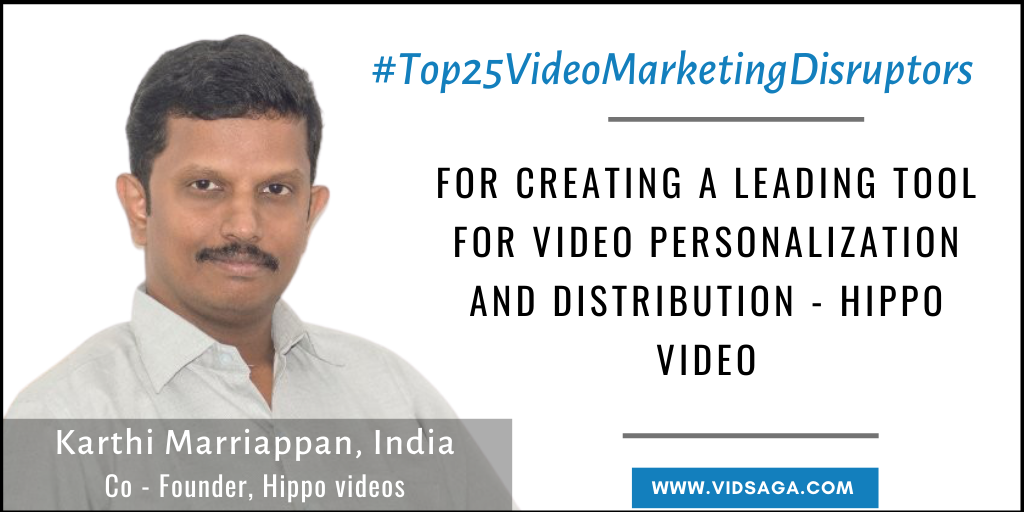 Karthi Marriapppan, Co-founder / CEO, Hippo Videos (India)
He founded Hippo videos – video personalization and video distribution platform.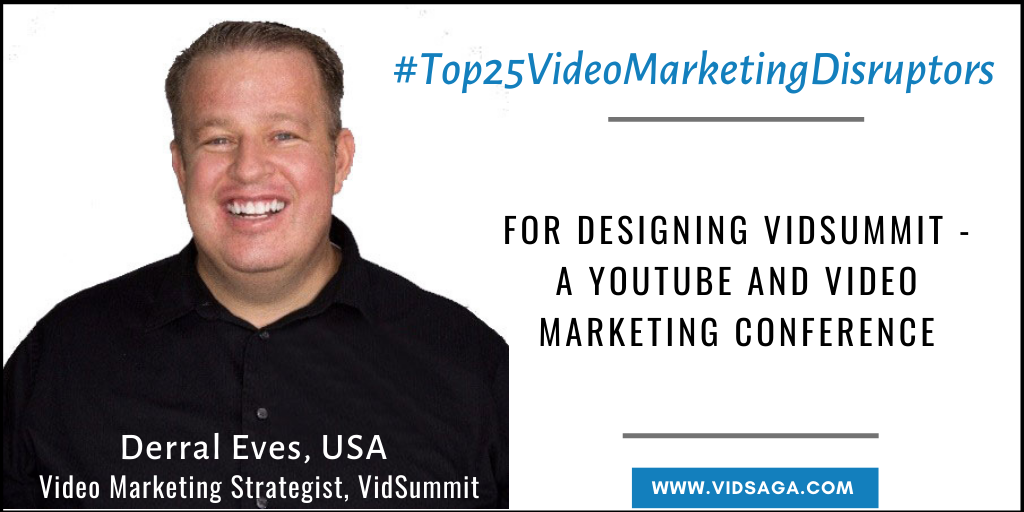 Derral Eves, Video marketing strategist, Vidsummit (USA)
Derral is the man behind VidSummit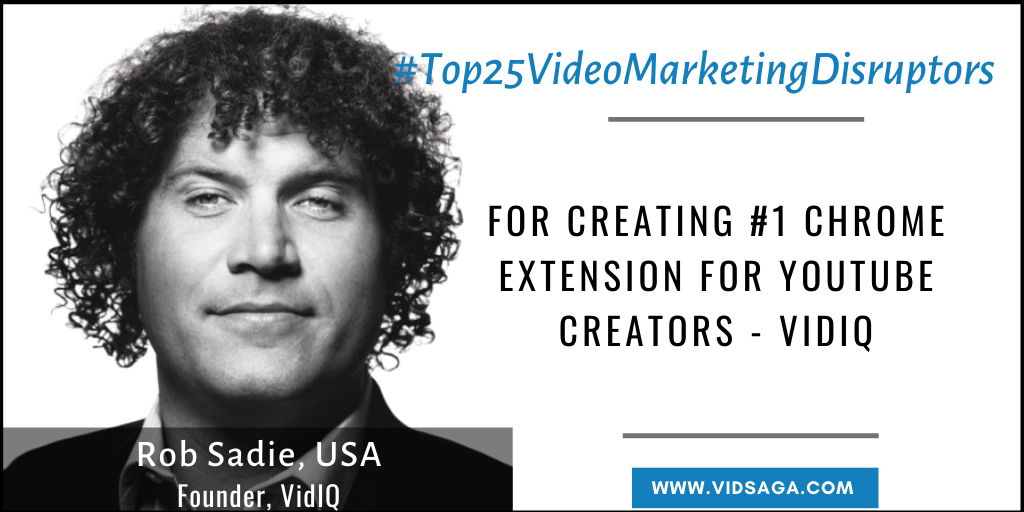 Rob Sadie, Founder, VidIQ (USA)
He is the creator of top youtube video analytics tool – Vidiq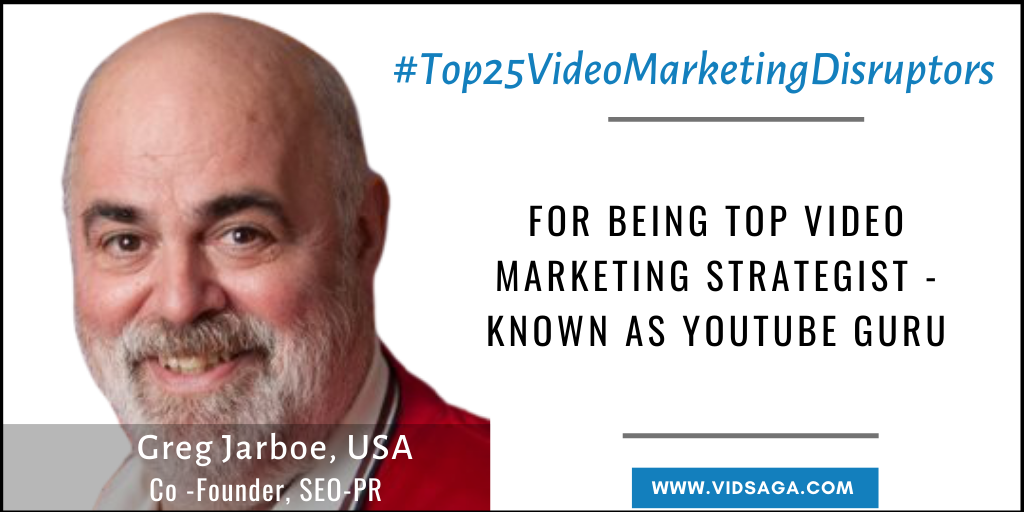 Greg Jarboe, Co-Founder, SEO-PR (USA)
Greg is one of the 25 successful online marketing gurus – Known as Youtube Guru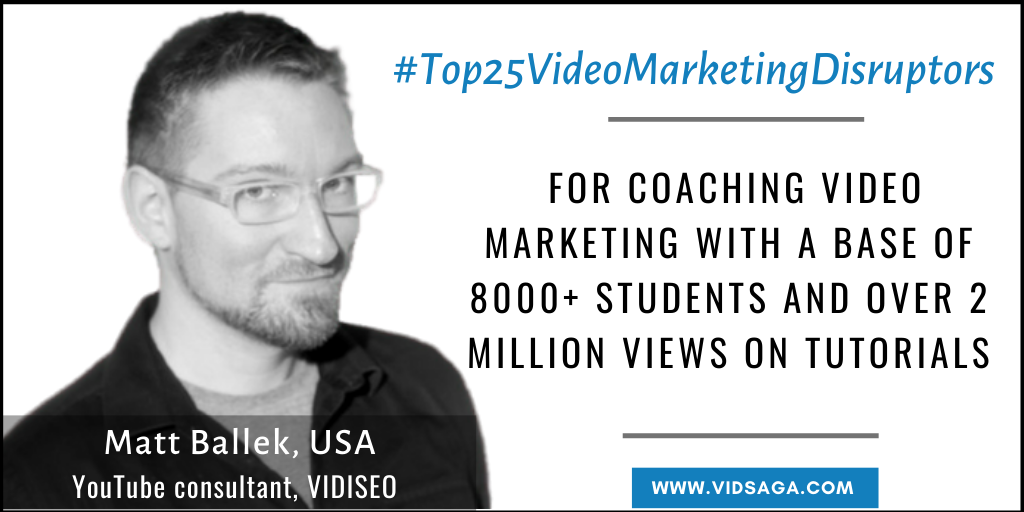 Matt Ballek, Video marketer/ YouTube Consultant, VidiSeo (USA)
He is a digital video marketing coach and has a base of over 8,000 students in tutorials with over 2 million views.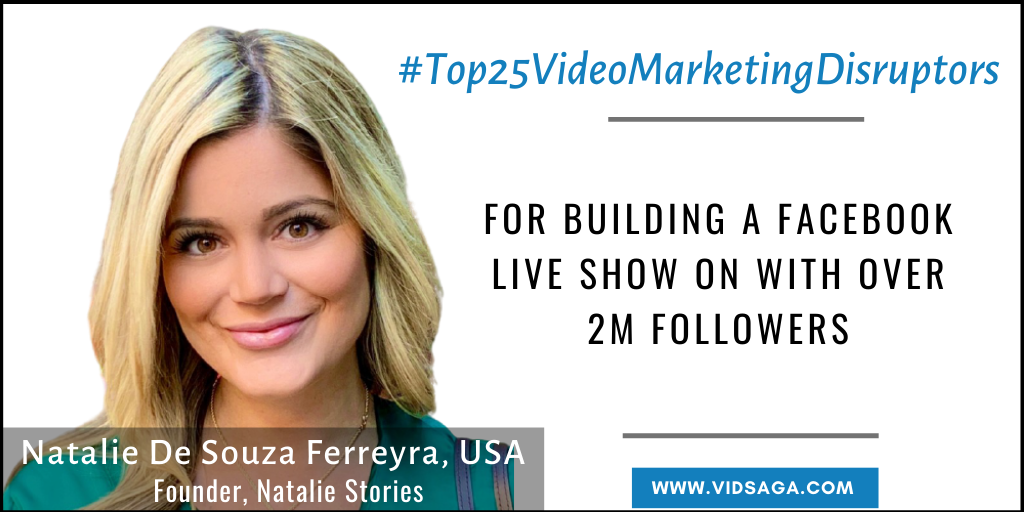 Natalie De Souza, Founder – Natalie Stories (USA)
Natalie has built a unique Facebook Live show that has over 2M followers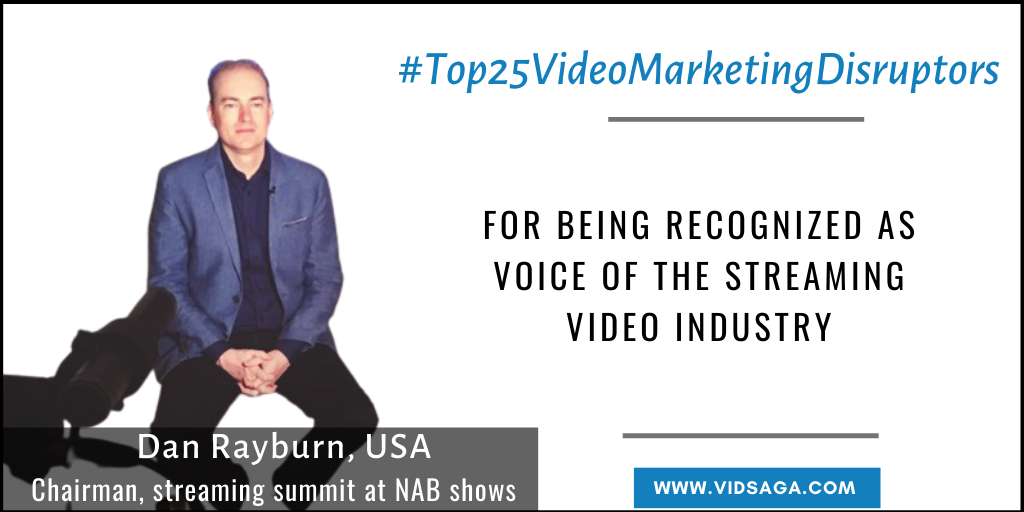 Dan Rayburn, Chairman, streaming summit at NAB shows (USA)
Dan is a 25-year streaming media veteran considered to be one of the foremost authorities, on streaming media technology and OTT business models.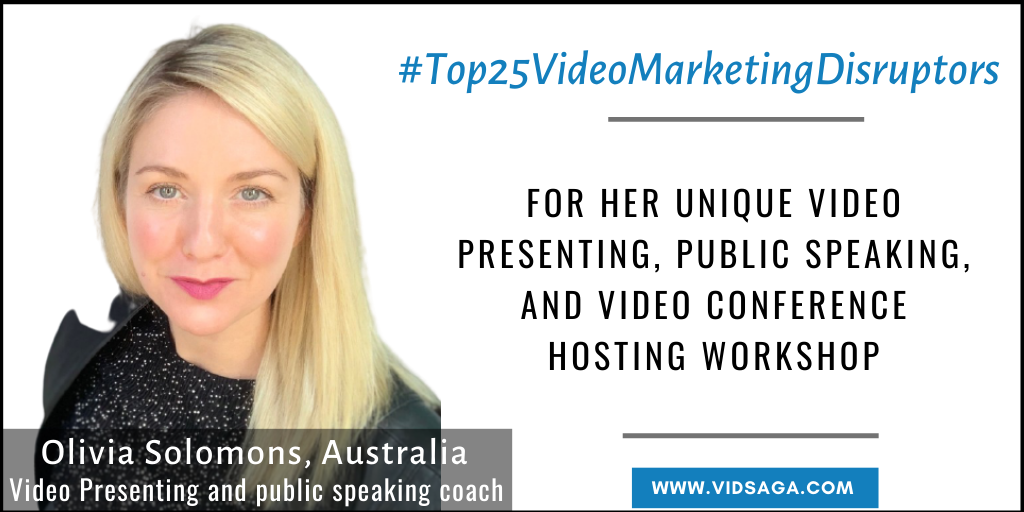 Olivia Solomons, Video presentation and public speaking coach. (Australia)
She is well known for her unique video presenting, and video conference hosting workshop.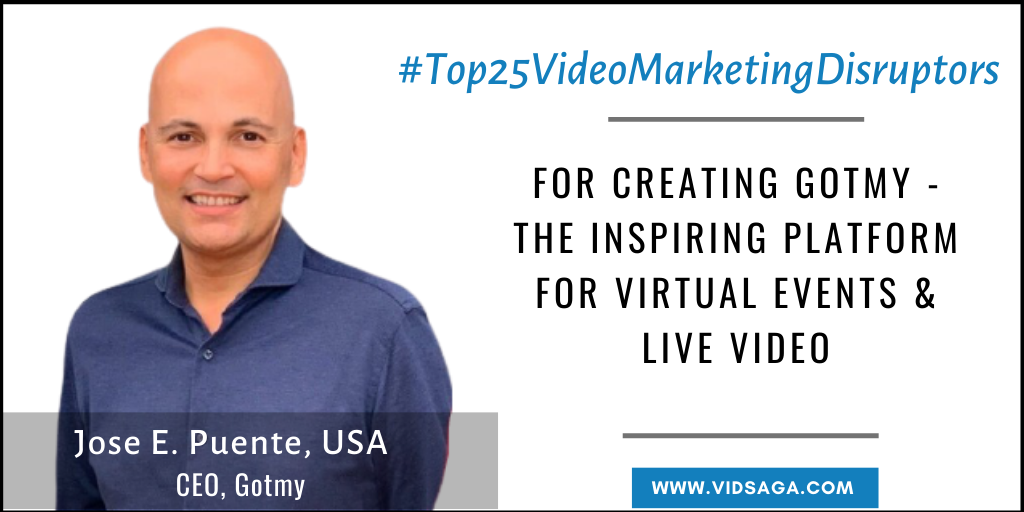 Jose E. Puente, CEO – Gotmy (USA)
Jose created the platform for Virtual Events & Live Video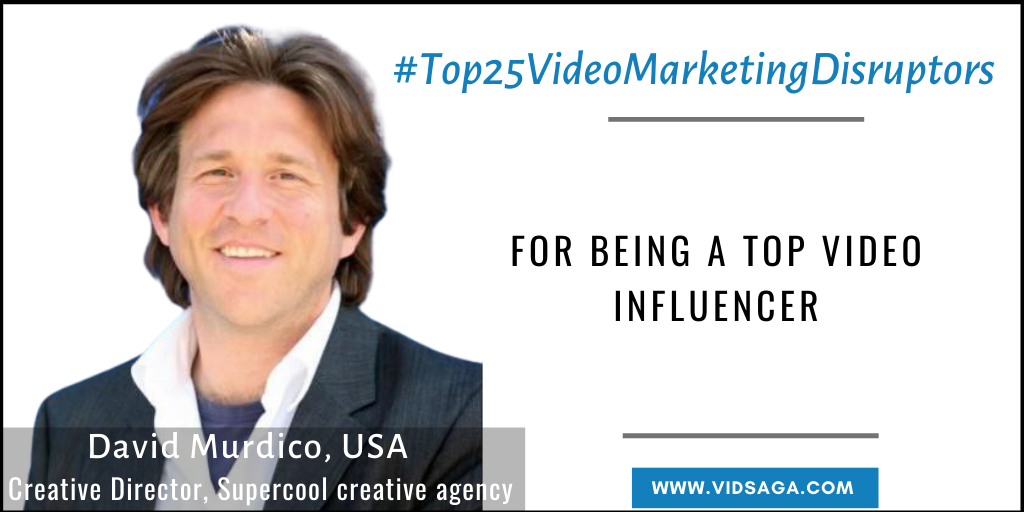 David Murdico, Creative director, Supercool creative agency (USA)
David is listed as one of the top video influencers by many business communities.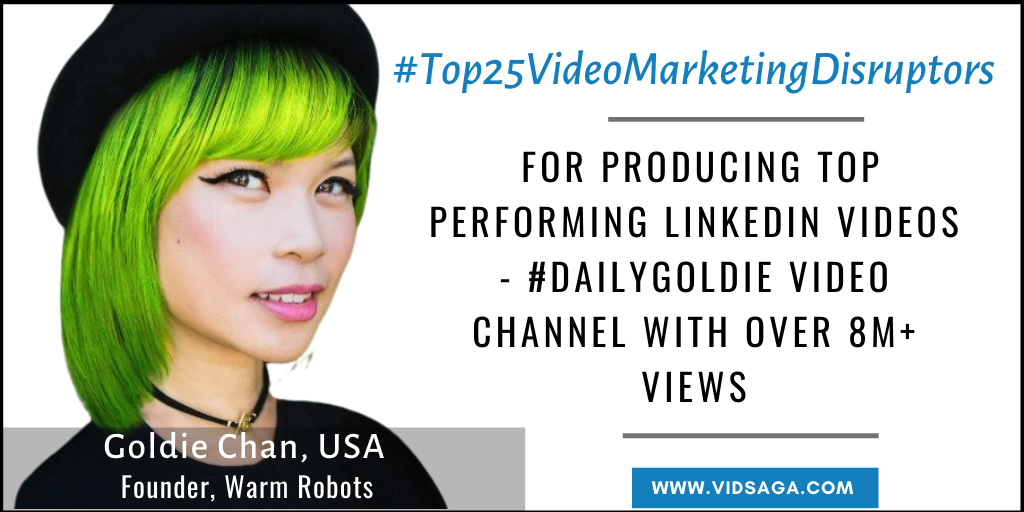 Goldie Chan, Founder – Warm robots (USA)
Goldie is Linkedin Top Voice, social media strategy leader & personal branding expert.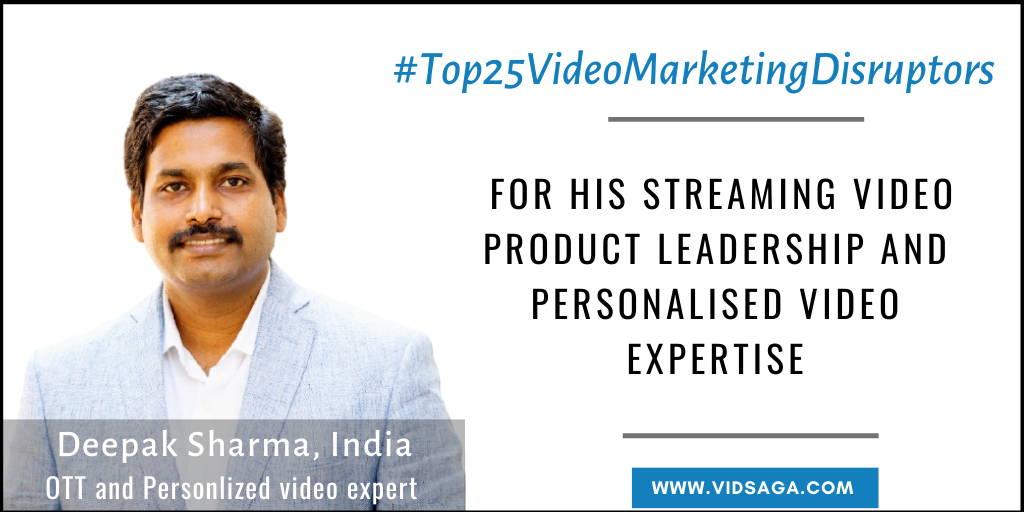 Deepak Sharma, OTT and personalized video expert (India)
Deepak has expertise in Video Solutions and Streaming solutions & Engineering.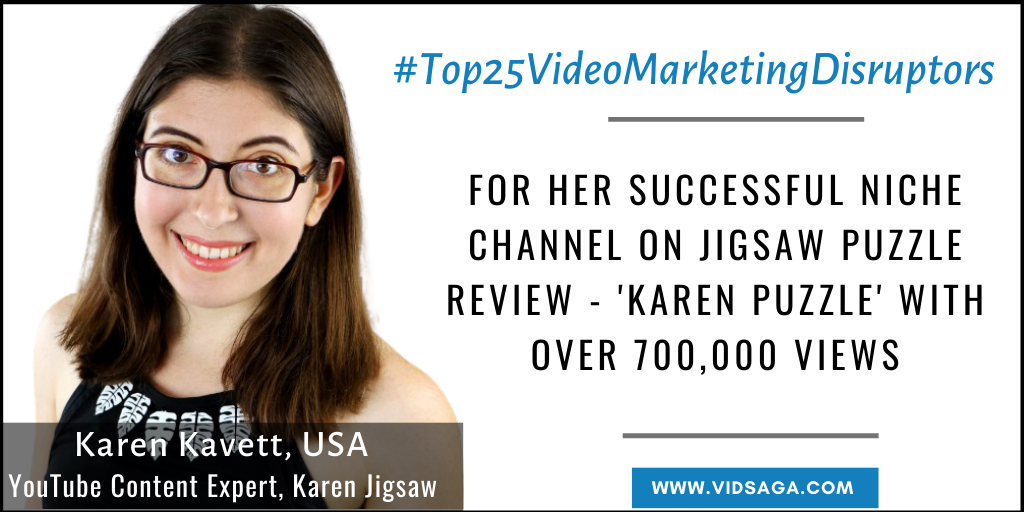 Karen Kavett, Youtube content expert, Karen Jigsaw (USA)
She runs a successful channel on jigsaw puzzle review – Karen puzzle.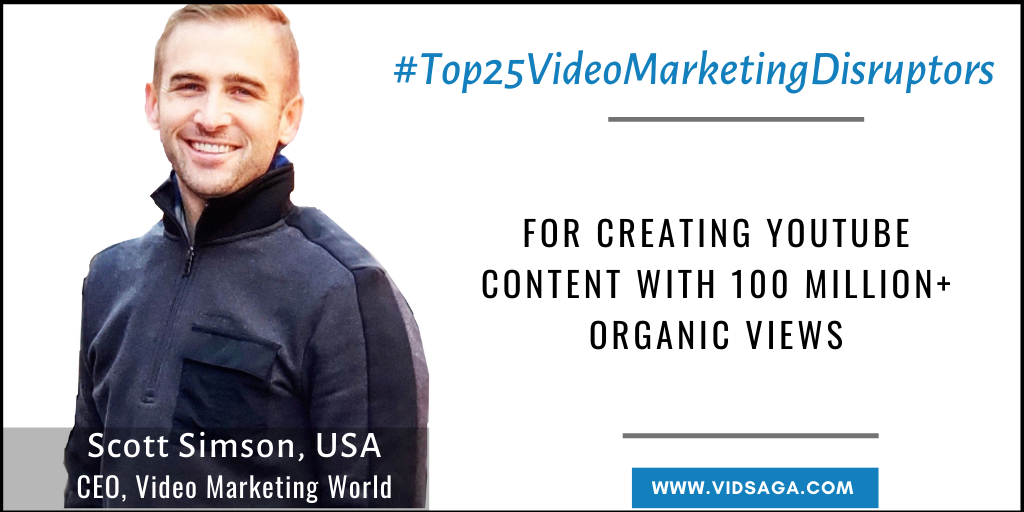 Scott Simson, CEO – Video marketing World (USA)
Scott has grown his Youtube channel organically to over 100 million views.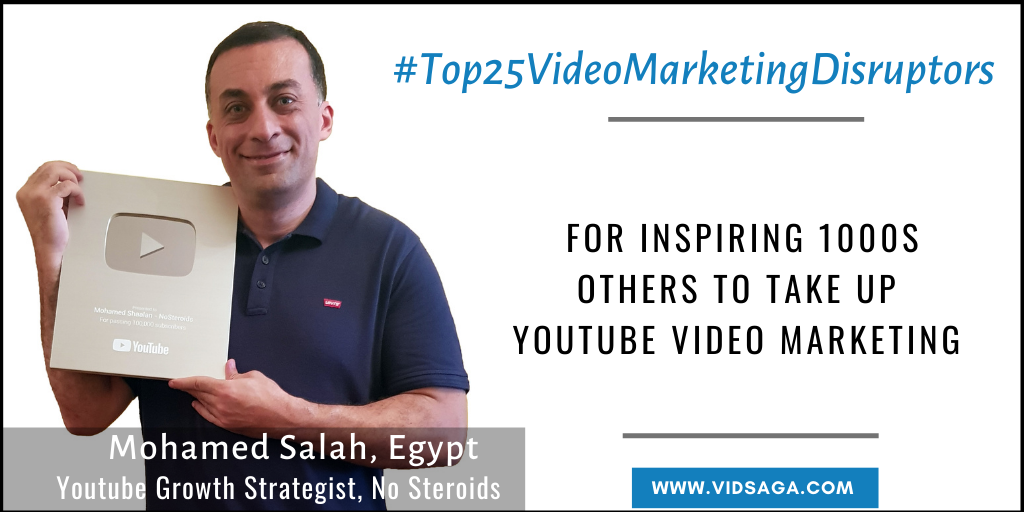 Mohamed Salah, YouTube growth strategist at No Steroids (Egypt)
Mohamed has inspired many others to take up Youtube Video Marketing.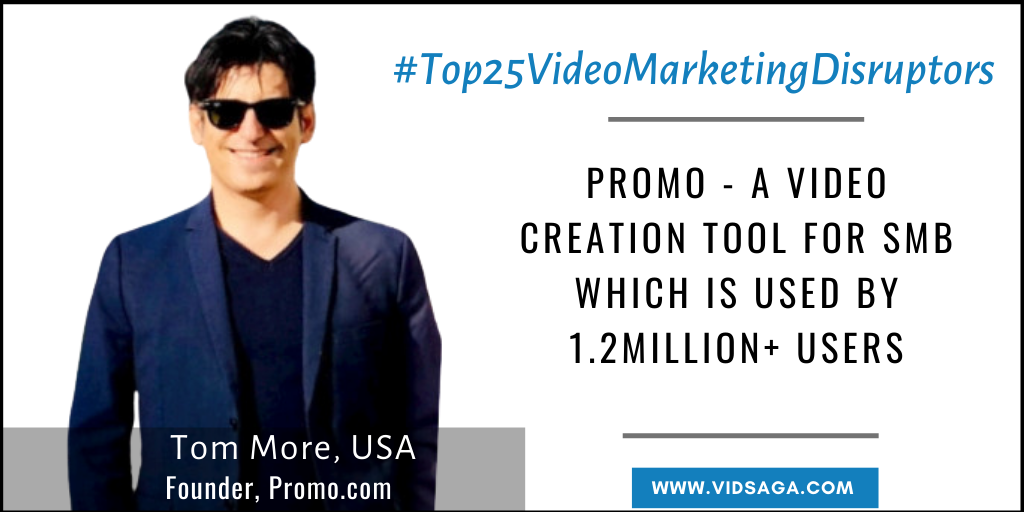 Tom More, Founder / CEO- Promo.com (USA)
He is the creator of a prominent video creation tool for SMBs – Promo.com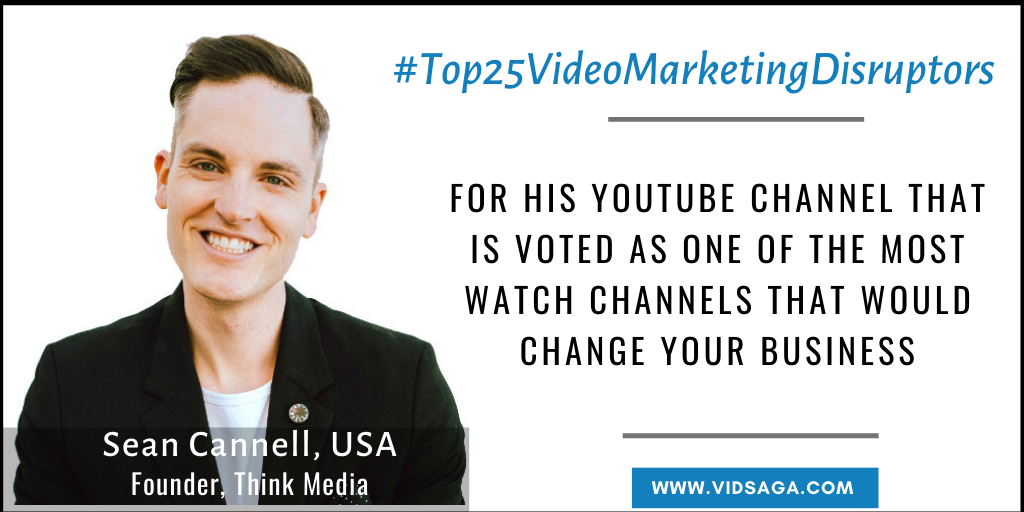 Sean Cannell, Founder, Think media (USA)
He has built a 7-figure Online Video Education Company
Also, check out the Top 25 Global Video marketing disruptors of 2019
Join Global Video Marketers' Community
Join thousands of Global Video Marketers