VidSaga startup story so far… (last edited on July'2020)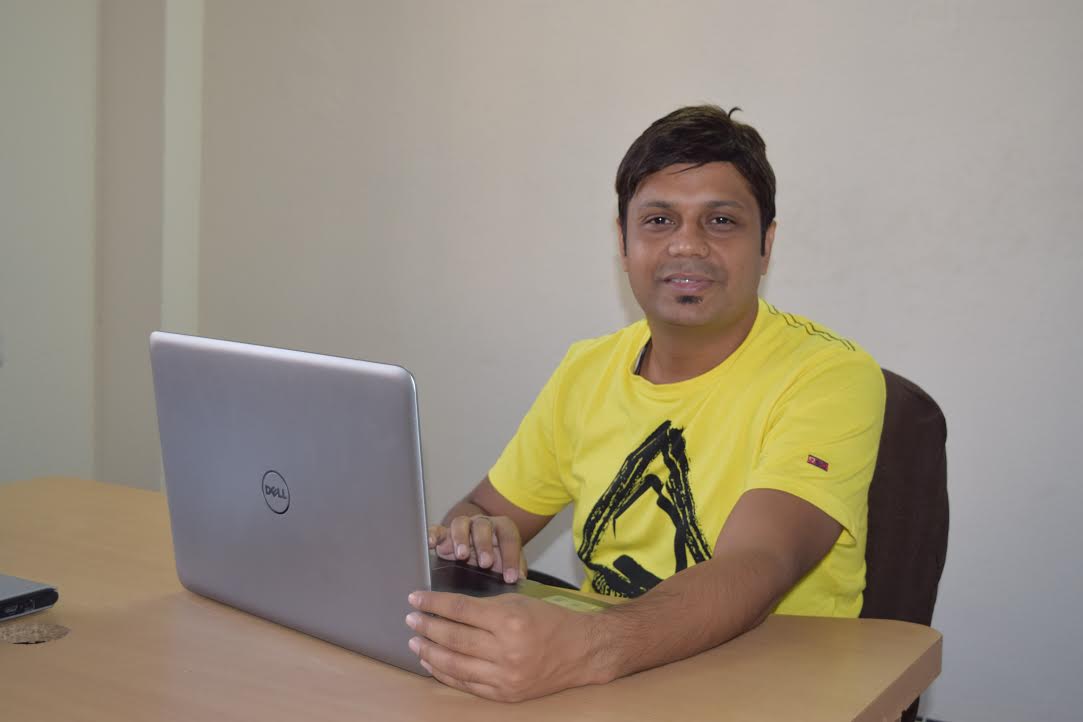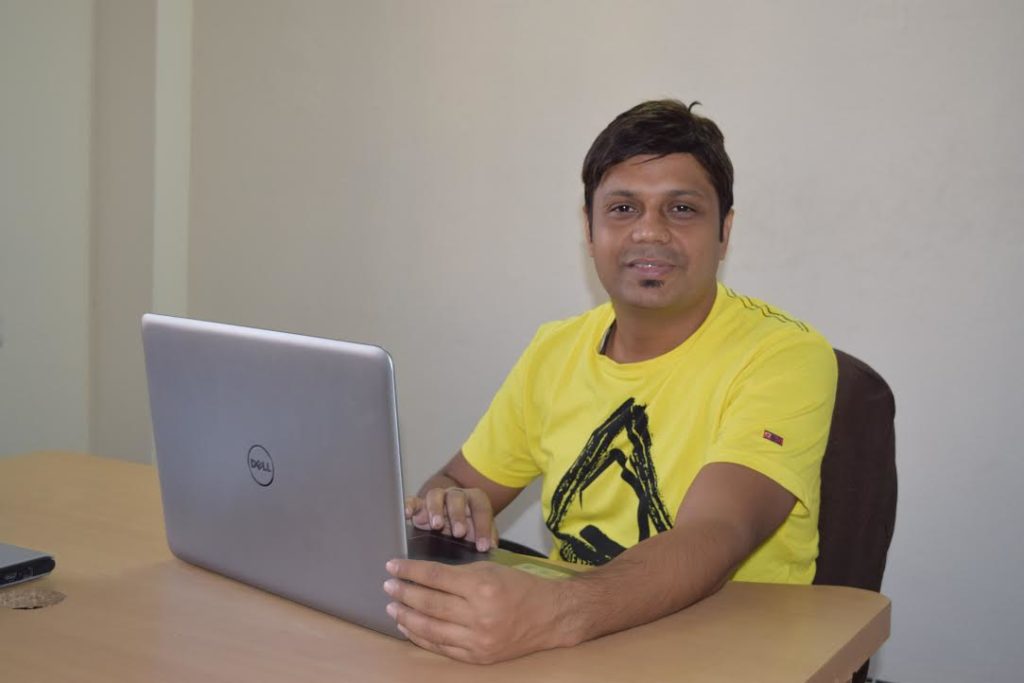 Starting up is tough…
Re-starting up is tougher…
Re-starting up with no money is tougher square (if not toughest).
After shutting down my first venture – CvBhejo.com. I was dejected (a startup to which I gave my everything and the only purpose of my life for 2.5+ years, suddenly vanished), angry (I thought I gave up too early, I could have persisted for some time more) but more than anything else, clueless – what to do next? Going back to a typical job was not an option anymore and moreover I wanted to start something again.
The question was – WHAT?
Read my startup failure story here – Yes, I failed
Calm period
This was April 2014. I started doing 3 things
At Morpheus gang, I started an initiative –

RIP startup's founders

' (to connect ex-founders like me with existing startups)

Started helping other startups with their recruitment and marketing (with no financials and agenda involved)

Started doing theatre again (my passion from school and college)
I enjoyed all these 3 activities and it was indeed a very composed and upright period of my life.
During that time, I saw many people were making content for YouTube. So I thought of making a short film myself. The idea was to make a 20 minutes film in zero budget and learn filmmaking.
I had already built a team (from theatre) and for other things (locations, costume, camera, props etc.), we did a lot of jugaads.
The short film we made did not turn out that good but while making it, I realised that filmmaking is very much like an entrepreneurial activity and there are many filmmakers in our country who are trying to make a career in it.
These filmmakers' stories and struggles should essentially be told to a wider audience. So, I decided to start a blog – Stagephod.org to showcase filmmakers -, their passion, their work and give them much needed visibility.
Again, it was an agenda-less and not for any sort of profit activity, hence the domain – .org
Stagephod Idea
I always wanted to combine films/videos, entrepreneurship and technology but never knew how. When I started the blog, my main focus was to feature aspiring filmmakers.
I approached them through Facebook groups. Filmmakers liked the idea and happily agreed to share their stories and thought process. I interviewed 200+ upcoming filmmakers in a period of around 6 months.
While talking to a lot of filmmakers I learned that they all have a common problem – not getting enough work opportunities to monetize their talent.
On the other hand, while interacting with my startup friends, I came to know that many founders/ startups were looking to create videos but were looking for quality video makers.
My entrepreneurial bug started popping out again and I instantly saw a problem which could be solved by creating a marketplace where video makers can be connected to companies.
A quick research showed few similar concepts in US and other countries. So, the problem got validated and Stagephod.com – A marketplace to find video makers was born in April' 2015.
First 100 clients
Once I understood the need of a marketplace, we quickly put together a website. Now the next challenge was to bring in requirements from the businesses. The big question was – How to bring them?
We were like a small shop in this big Internet world with no money for marketing/ promotion. Also, from my erstwhile experience of a startup, I knew that the traditional methods (like typical business development) of acquiring clients would not work for us.
So we decided to do things which demanded less money but could give us more results.
As we all know content is core of digital marketing, we decided to generate good quality content which is relatable and can be shared.
We did that. People read about Stagephod, liked the idea and started referring other startups and within just 5 months we got our first 100 clients
Read in detail – How Stagephod acquired 100+ customers in just 5 months without doing usual marketing
Managed Marketplace
From the beginning our main focus was to find the best video maker for a business.
While helping all these 100+ clients, we realized that a business is not just looking for a videomaker but a creative video which should fulfil a certain business objective.
Now this requires creativity + filmmaking knowledge + business/ marketing knowledge.
We as team thought that we can do a good job when it comes to this combination and hence we planned to own the video concept part.
As we all know, thinking does not require any effort but execution does. Coming up with concepts without any advertising background for a variety of businesses catering to different and varied target segments is not that easy task by any means.
But then glory lies in overcoming difficult challenges.
To prepare ourselves for this, we started watching ads, lots of ads and by that we literally mean a lot. We started watching TV for ads and not for the content.
The thought paid off and augmented our conversion rate. We created our first TV commercial for client – MySmartPrice.
Failed experiments
As we experiment, we face more failures than successes and we Stagephod was no exception. While we could get some traction on our way, most of our experiments failed as well. Some of the experiments which failed are:
Experiment 1 – Marketplace for Social Media Influencers
Social media platforms like Twitter, Instagram, Youtube gave birth to new kind of celebrities (or mini celebrities) better known as social media influencers. With a good amount of followers, they can influence sharing of digital content and can drive engagement/ sales. We thought of accumulate all these influencers at one place (like we did with video creators) and planned to create a marketplace to hire their services. Very shortly after starting this, we found that this is a very shallow offering and just a fad. So we quickly dropped the idea and shifted our focus back on our core offering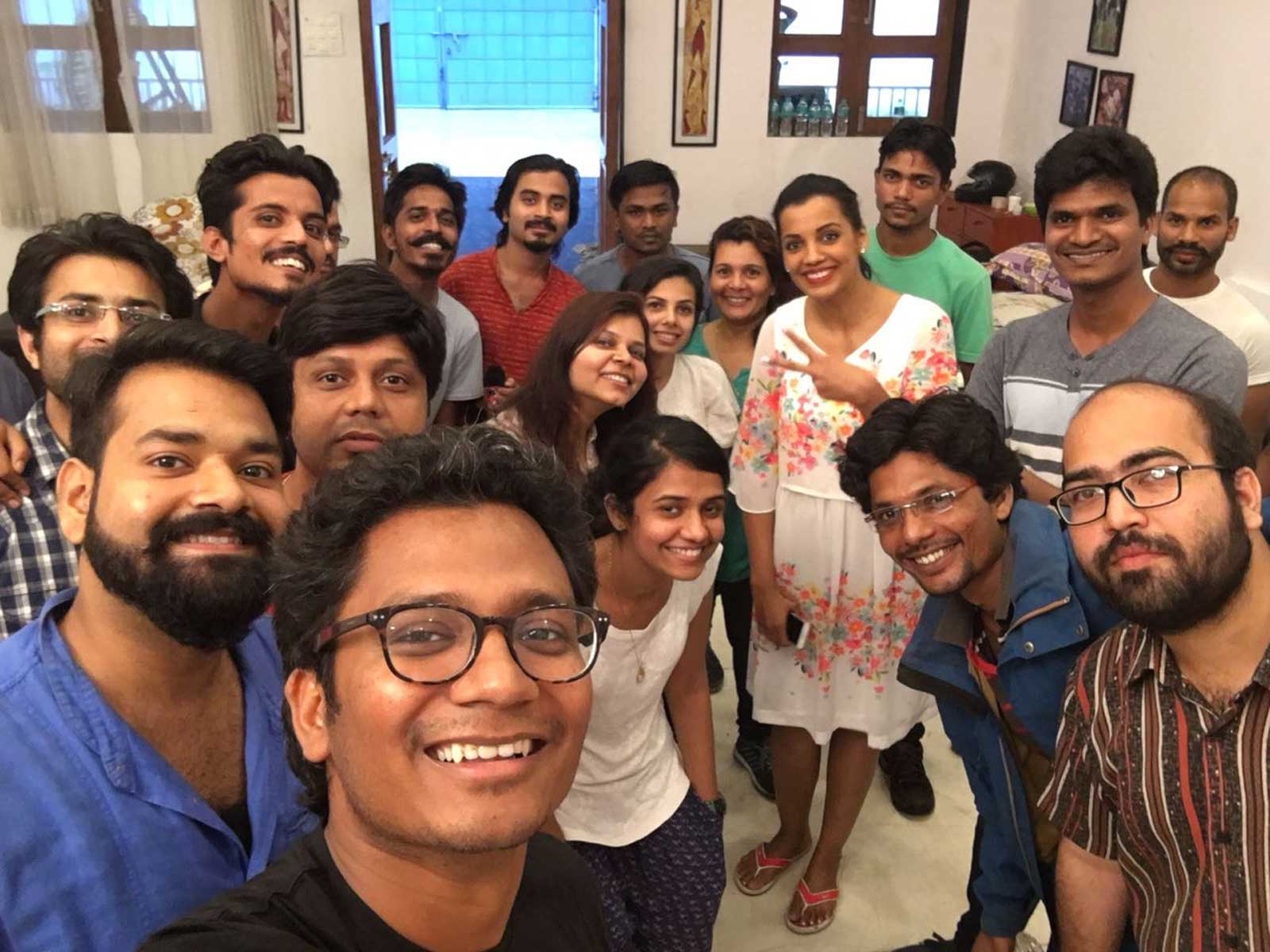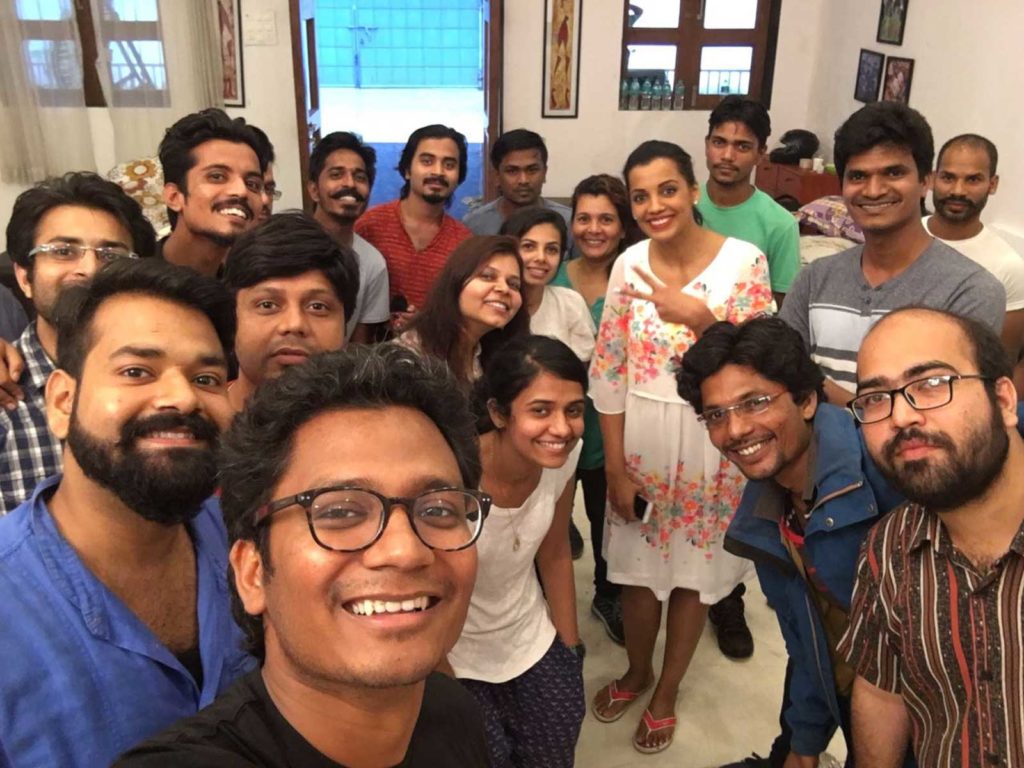 Failed experimentation continues
There are 2 ways to grow your company – One is to continuously improve the existing product/ service. Second is to diversify the product/ service offering. We started working on both.
We tried to develop an understanding of complete video creation by video creation agencies and worked on services related to the domain which we thought clients would be interested in.
Experiment 2 – Readymade Videos
We tried to 'productify' the 'video service' by creating some template videos which can be used directly by adding a company branding. The idea was to save time and money for businesses by creating a video based on certain emotion.
For ex – Any company who will offer a massive discount on their product would want to create a video on "shock/ awe". So we created a situation to depict the situation which would invoke that emotion. Consider it to be a readymade shirt rather than a customised shirt which can be bought over the counter and hence the name 'Readymade Videos'.
To start with we created 9 videos. We launched them and got good traffic with people appreciating the concept but unfortunately not a single piece got sold. May be it required more dedicated promotion or may be 9 videos were a small pool size to choose from or may be video creation can not be product-ized.
Learning – Some services are meant to be delivered as they are
Experiment 3 – Market Place for Celebrities
As we created web series featuring celebrity actors for Hindustan Time, we got in touch with many of them. While interacting with celebrity actors, we realised that many organizations like to hire them for different activities like endorsements, event appearance/ inauguration, catalogue shoot etc. So we thought we can start a marketplace to hire Celebrities in parallel. We started it and got few initial traction but then it didn't take off.
Learning – The problem was as a marketplace we do not any value
Hitting the learning roadblock
By this time (May 2018), we hit a roadblock in terms of learning and growth.
So we had 2 options –
Either we take a creative route and try to become a bigger 'Video Agency' (Target Market – Large Enterprise)
Or solve a bigger problem of organising this highly urorganised global video creation industry. (Target Market – SMBs across the globe)
Becoming an agency was never my thing. The second option is much more challenging and uncertain but it would use my skill sets/ knowledge.
I chose the 2nd option!

Revamped to VidSaga – Global Marketplace
We went back to basics and wrote down the problems of the users
Video Production has mailnly 3 sub tasks
Creative Script Writing
Video Creation
Professional Project Management (Accountability)
Generic marketplaces like Upwork help only with Video Creation and hence ineffective.
So the solution is simple – create a dedicated global marketplace to create videos and provide script writing and project management (agency-like) service on top of that.
And we revamped Stagephod.com to Vidsaga.com – a global marketplace for Organisations to create Videos. Consider it as 'Upwork for Videos' with additional script writing and project management service.

Video Marketers Global Community
Apart from getting video created, Video marketers also need to learn when it comes to marketing and distribution part of the Videos.
So, we took this initiative to build first of its kind Global Video Marketers Community. The intention was to create a space which could provide like minded Video Marketers an opportunity to learn from each other and have fun.
As of Nov'2020, the community is 52000+ Video Marketers strong.
If you are a video marketer, or have interest in video marketers, I invite you to join the community.
Closing Thoughts: 'In Entrepreneurship – Product is Entrepreneur'
So this is my startup story. My main learning during my entrepreneurial journey is that entrepreneurship is more about personal growth. The product of entrepreneurship is entrepreneur himself/ herself.
One thing which is certain while you take the road less travelled is – "fast paced learning". The beauty of entrepreneurship is that it makes entrepreneur realize many of his/ her hidden or unexplored talents/strengths.
So, we should always celebrate the learning first ie intellectual growth and emotional growth and then the financial growth. As a part of the game, I enjoyed my failures as they helped me remain grounded.
It has been an amazing learning journey for me so far and I like to assume that the journey has just begun.
Also, Check out – Vidsaga in News
If you have any feedback/ inputs, please write to me directly at ntayal(at)vidsaga(dot)com