Top 25 Video Marketing Disruptors (Globally)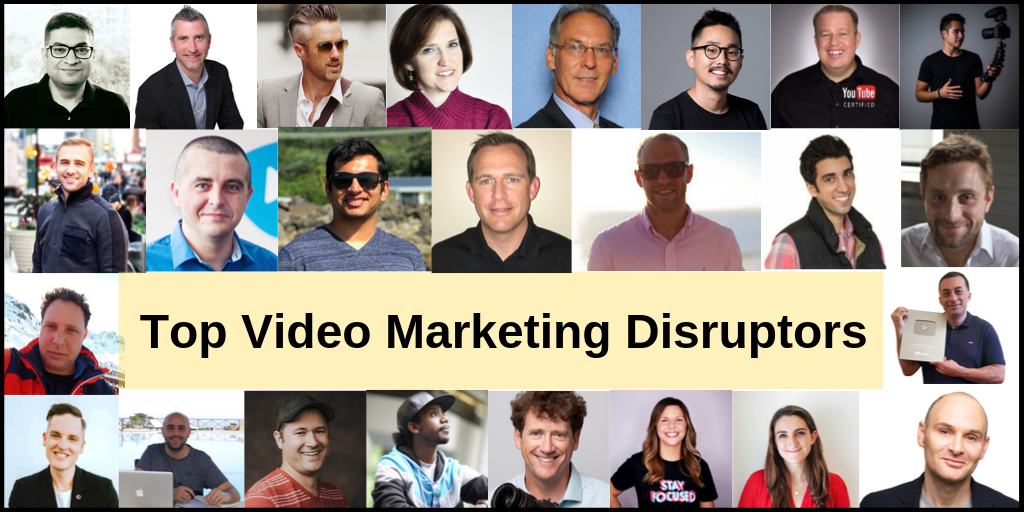 Video Marketing is evolving across the globe and many people are contributing towards that growth.
And we at Vidsaga have taken this initiative to highlight the prominent people who are shaking things up and disrupting the video marketing space.
With this in mind, we present the list of Vidsaga's "Top 25 Video Marketing Disruptors for the year 2019".
These are the innovators in Video Marketing space who have disrupted things, ignited conversations and created new/ simple/ unique ways of video marketing.
This list was created by Team Vidsaga. For the last few months, we figured out the names, discussed the achievements and struggled with who is truly a disruptor. And finally, we decided that these are.
These are the 25 Global Video Marketing Disruptors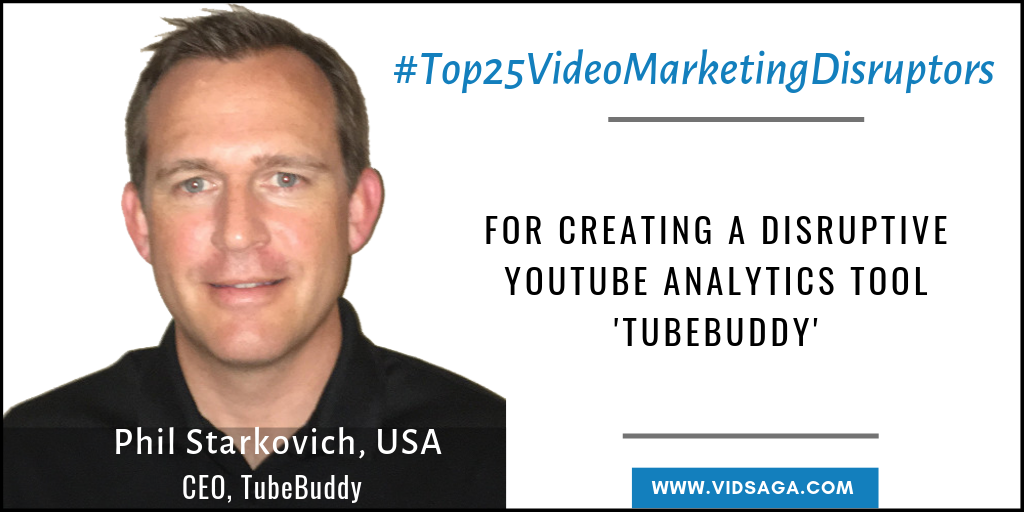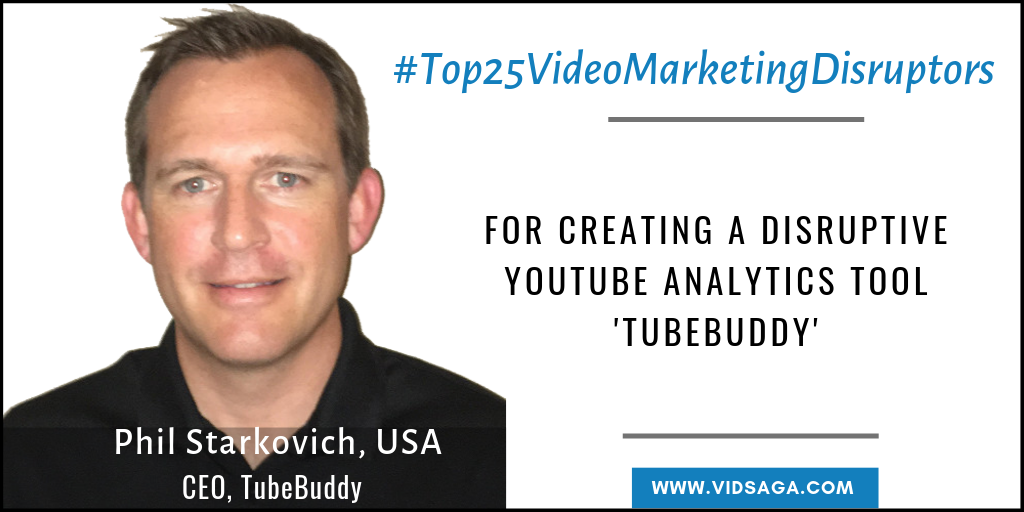 Phil Starkovich CEO -TubeBuddy (USA)
Creator of disruptive Youtube analytics tool – TubeBuddy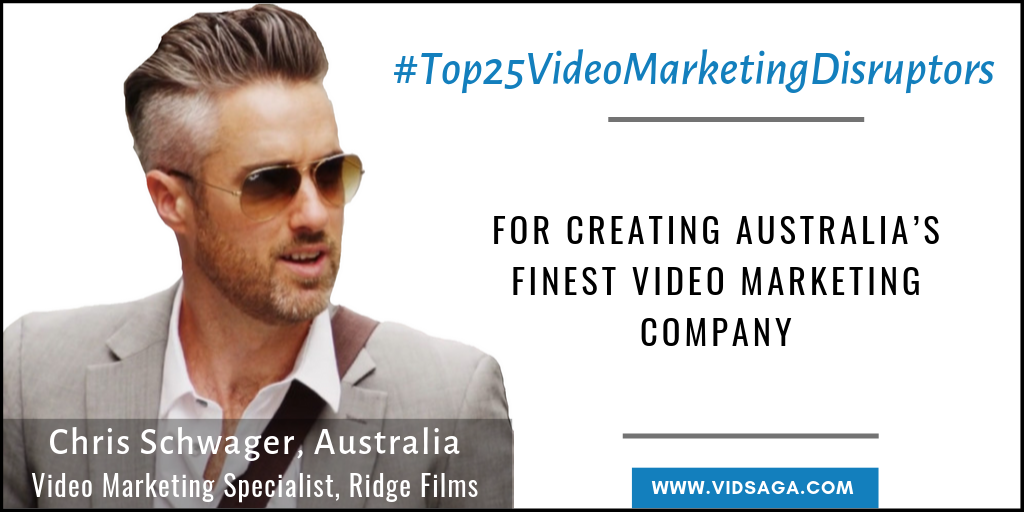 Chris Schwager Video Marketing Specialist at Ridge Films (Australia)
He built Australia's finest video marketing company – Ridge Films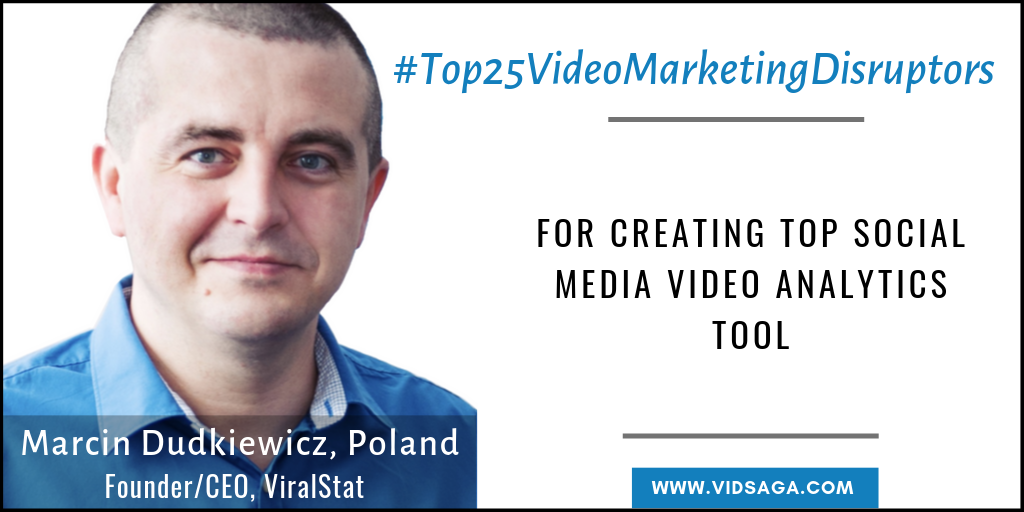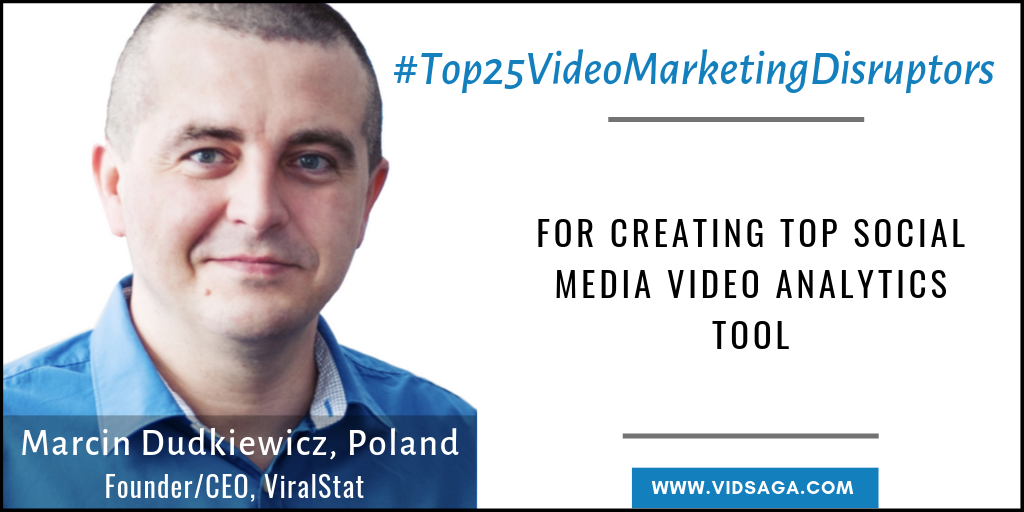 Marcin Dudkiewicz Founder/CEO – ViralStat (Poland)
Marcin created ViralStat – A unique Social media video analytics tool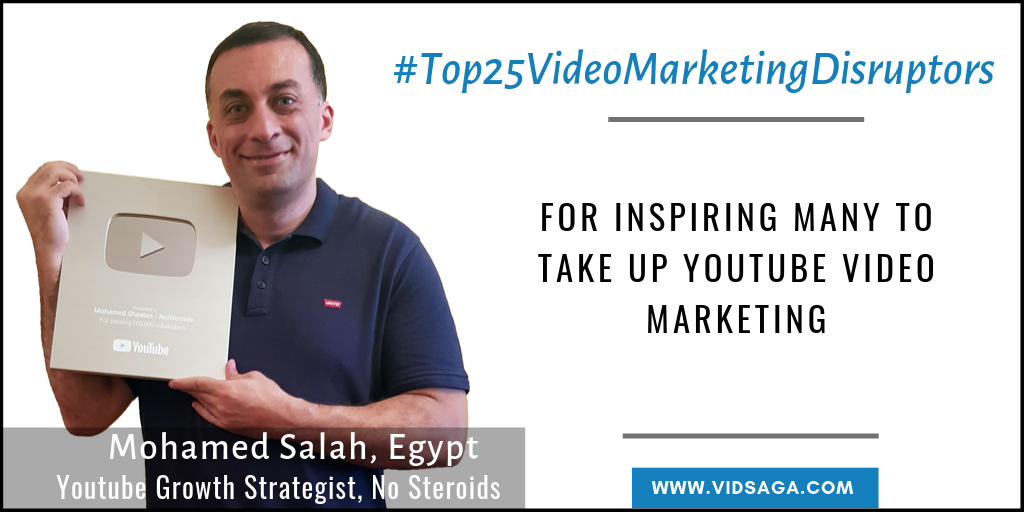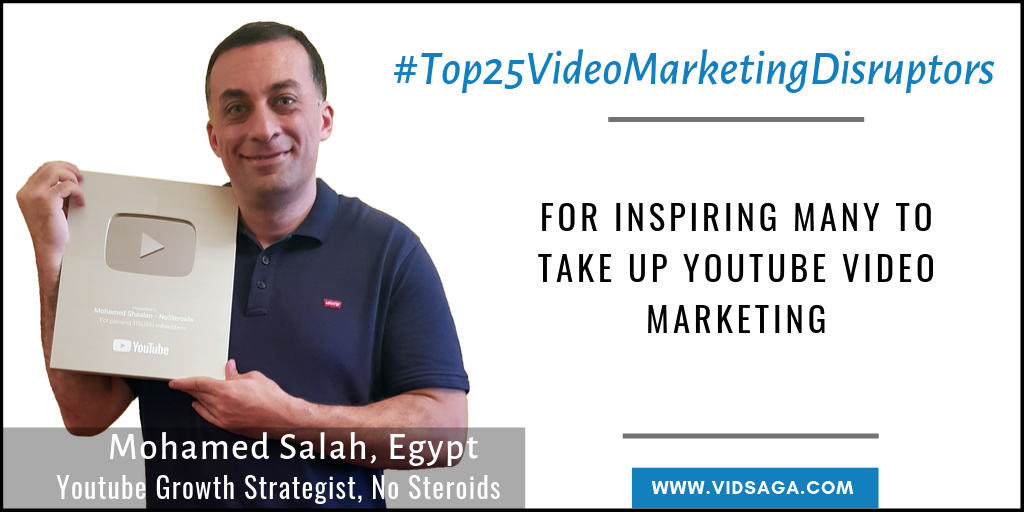 Mohamed Salah YouTube Growth Strategist – NoSteroids (Egypt)
Mohamed is inspiring many to take up Youtube Video Marketing.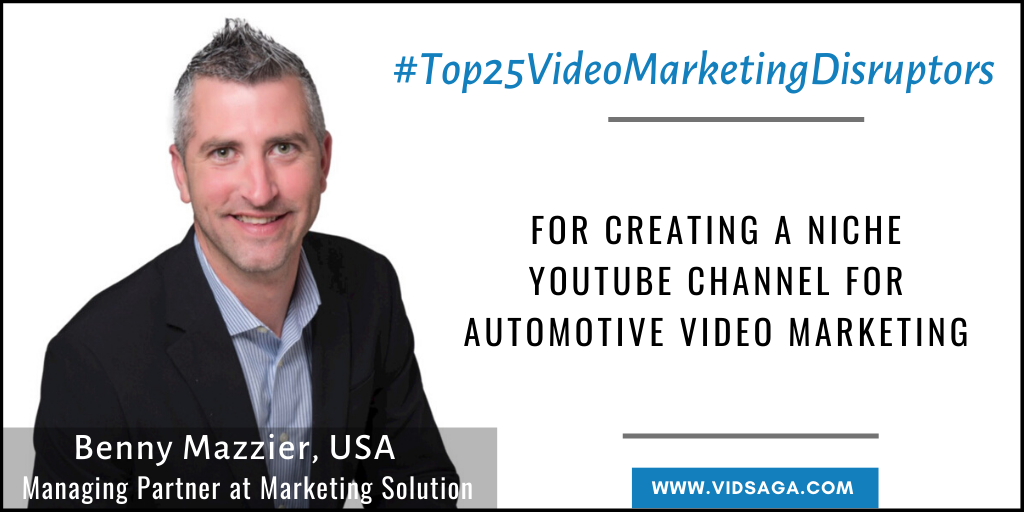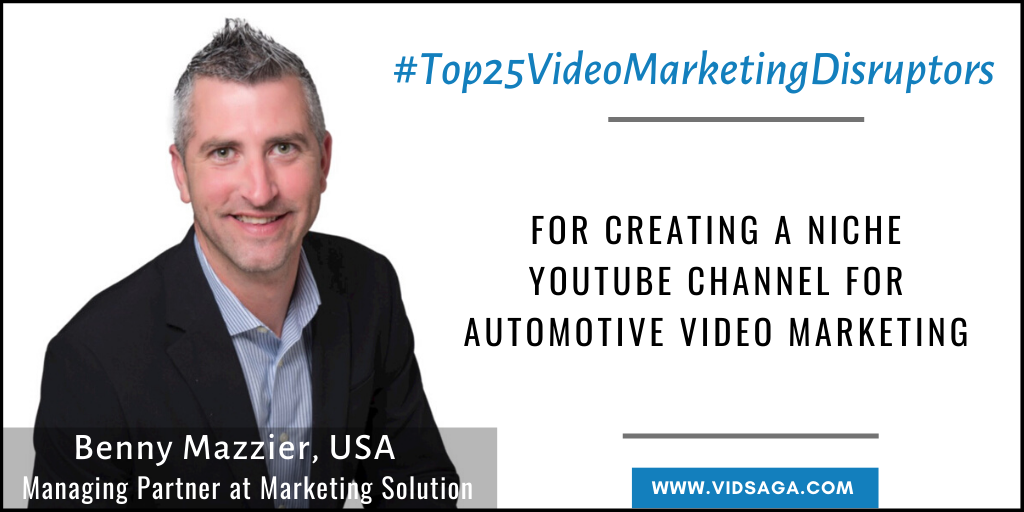 Benny Mazzier – Marketing Solutions (USA)
Benny created a niche YouTube Channel for Automotive video marketing

Charlene Stackle CVM, Action Arrow Media (USA)
She has helped many female entrepreneurs in making impact through videos.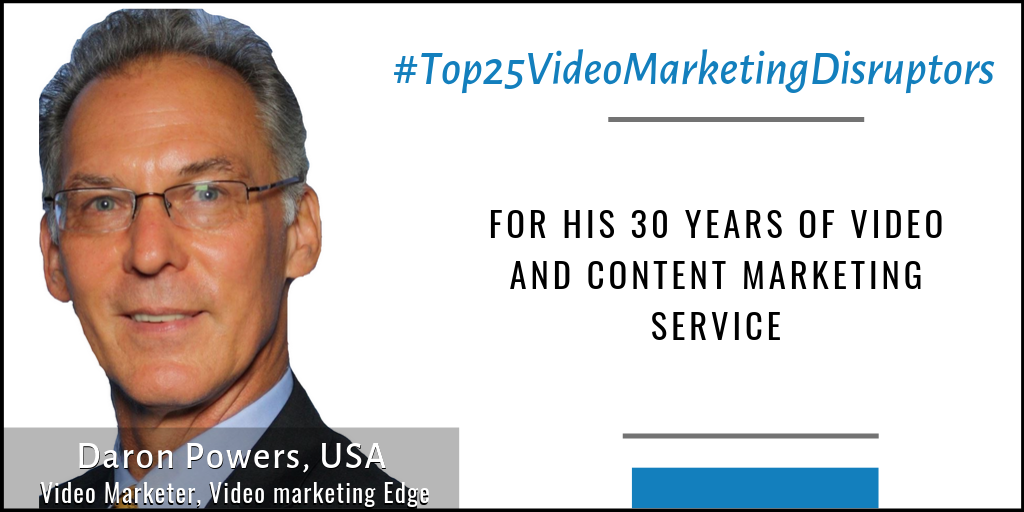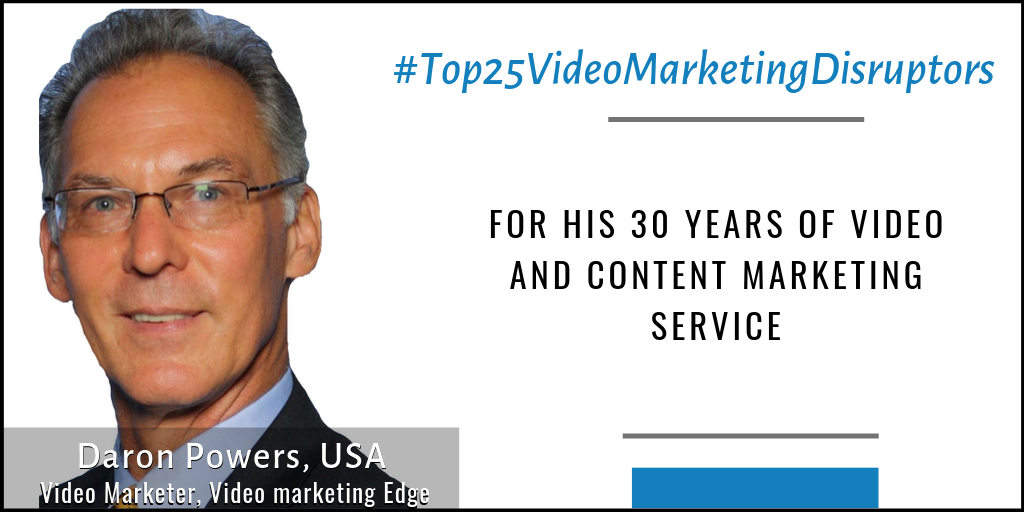 Daron Powers Video Marketer – Video Marketing Edge (USA)
He is contributing in video and content marketing from last 30 years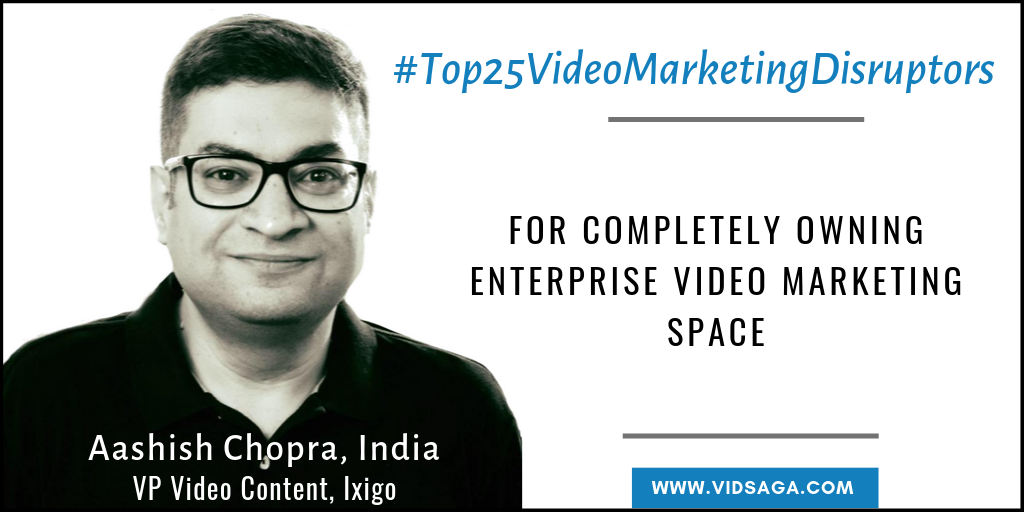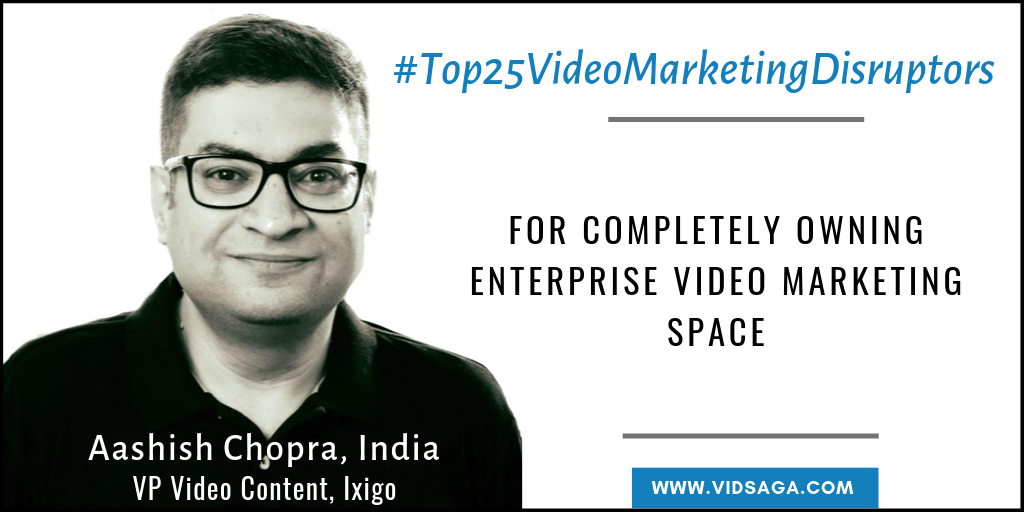 Aashish Chopra VP of Video Content – Ixigo (India)
He has completely owned Enterprise Video Content Marketing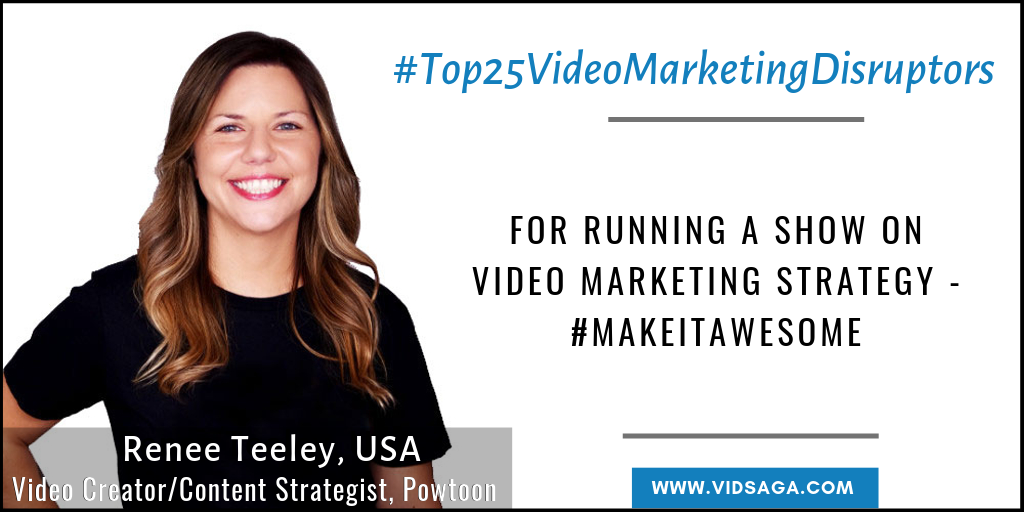 Renee Teely, Content Strategist – Powtoon (USA)
She runs a successful show on video marketing strategy – #MakeItAwesome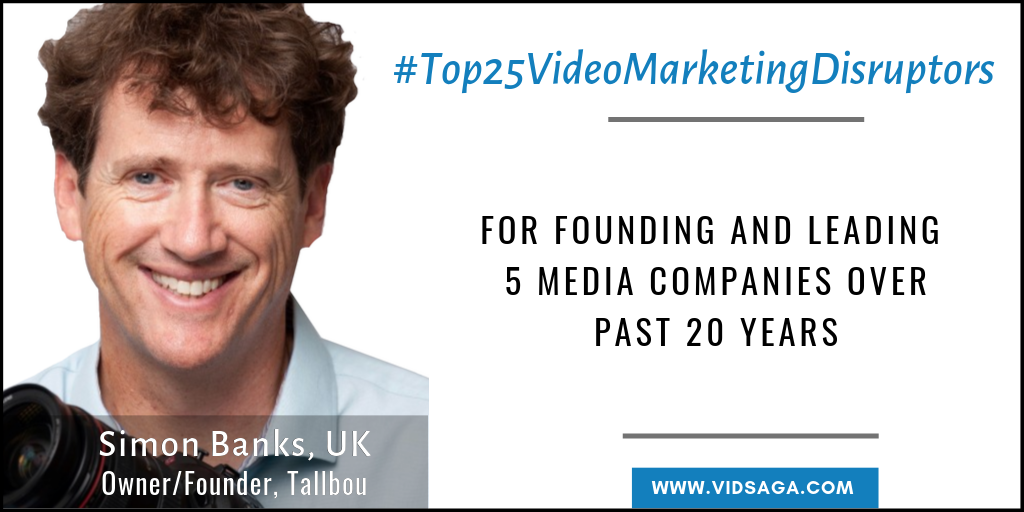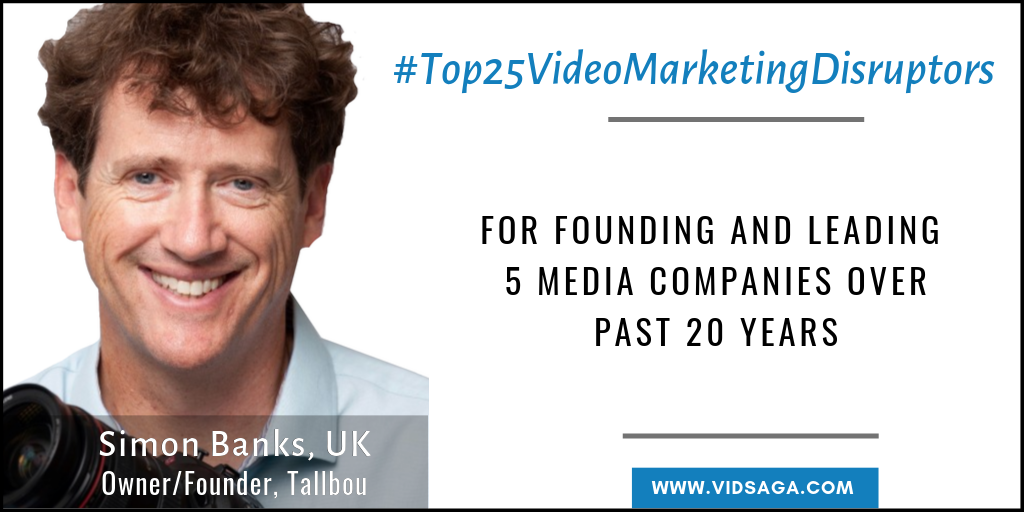 Simon Banks, Owner/Founder – Tallbou (UK)
He founded and led 5 media companies over last 20 years.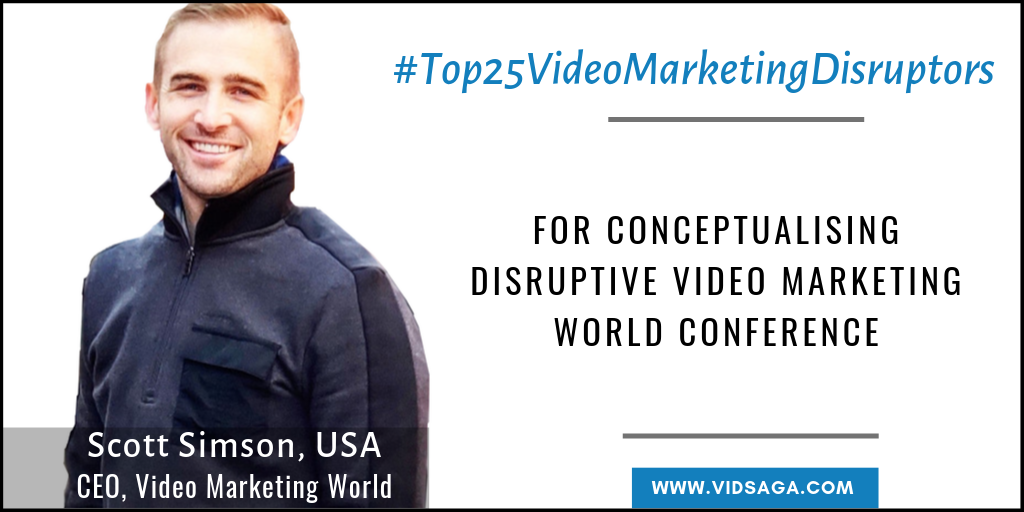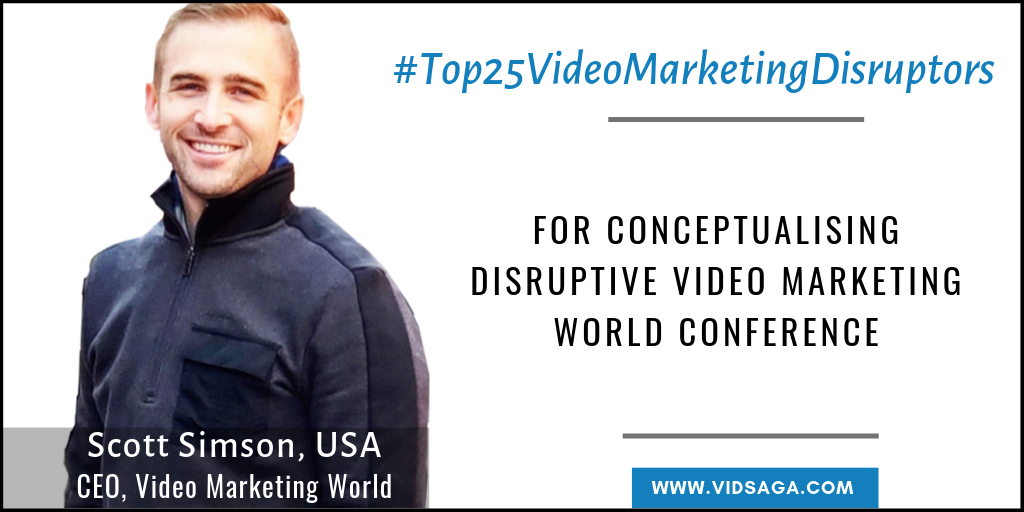 Scott Simson. CEO – Video Marketing World (USA)
He conceptualized the disruptive Video Marketing World Conference.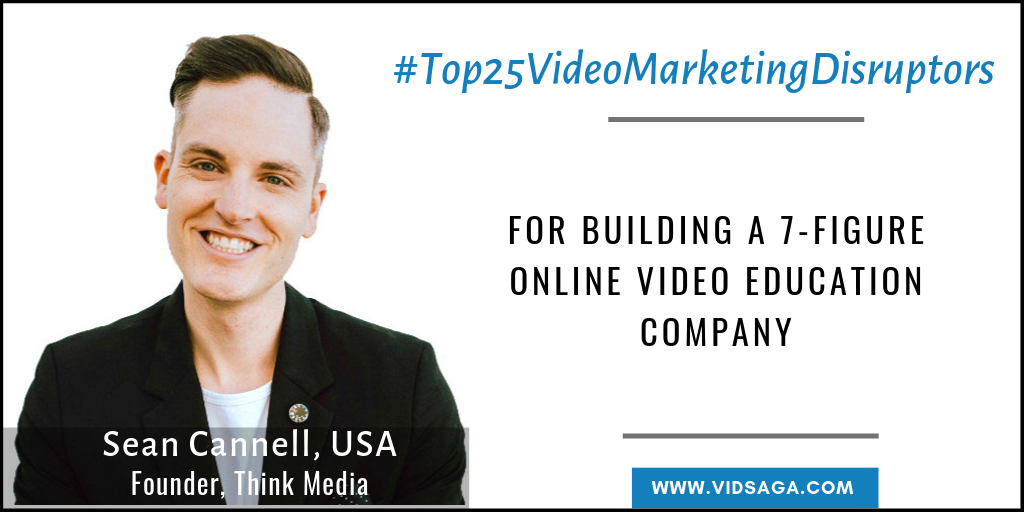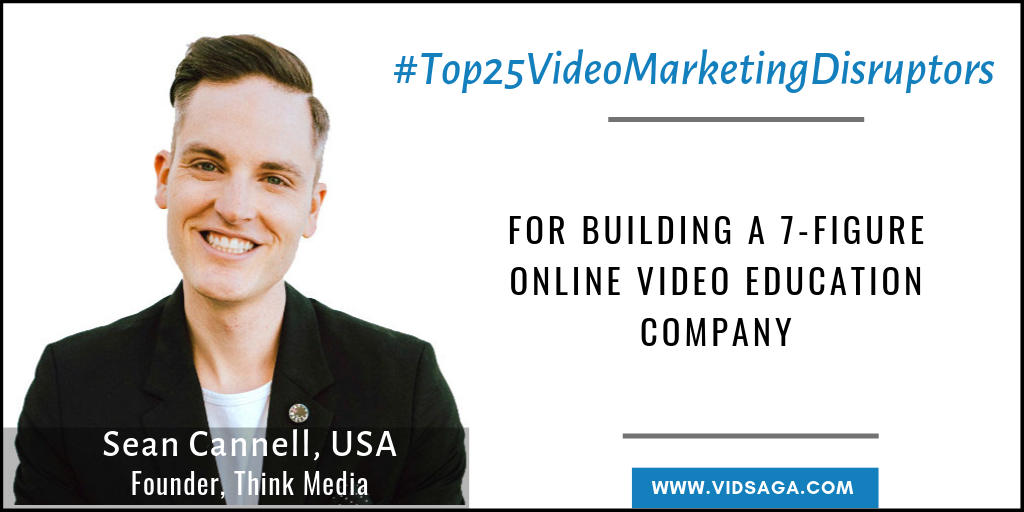 Sean Cannell, Founder – Think Media (USA)
He has built a 7-figure Online Video Education Company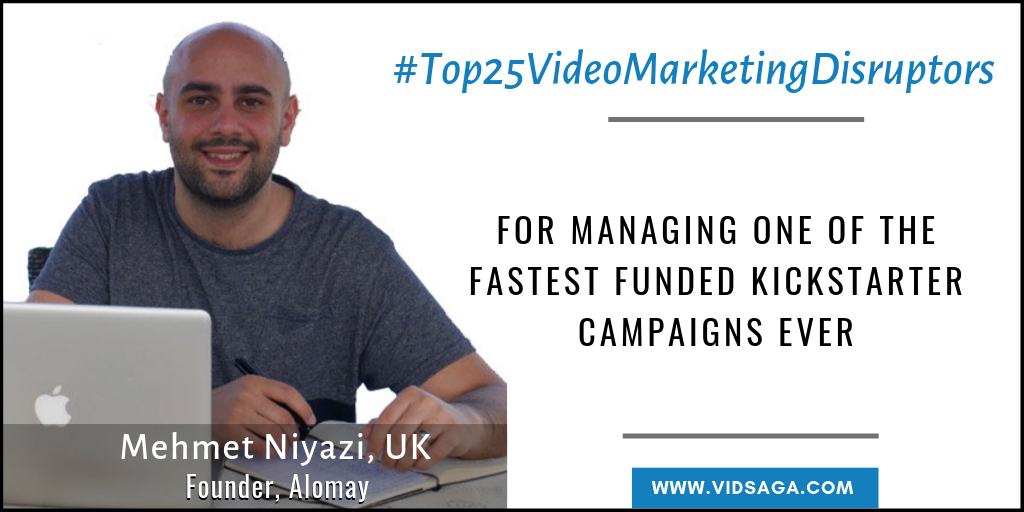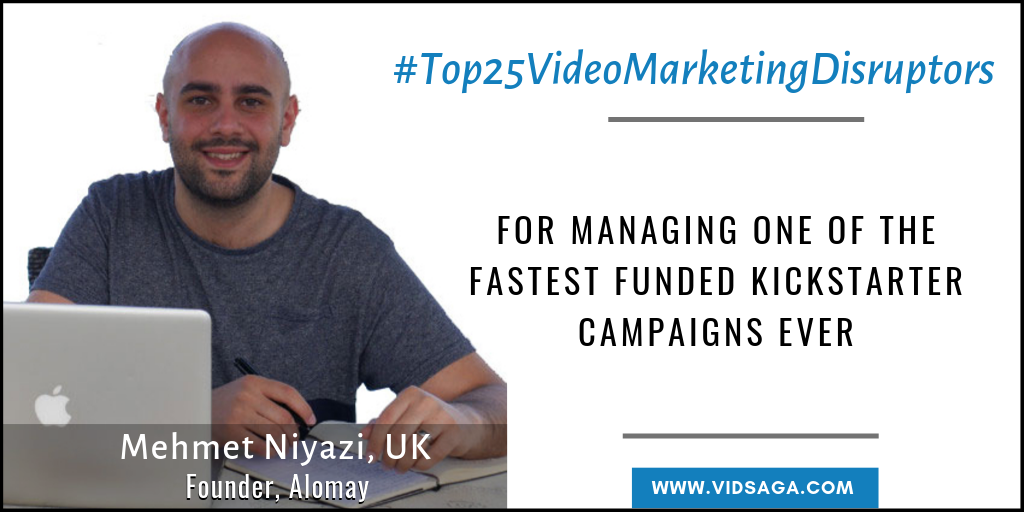 Mehmet Niyazi, Founder – Alomay (UK)
He is the face behind managing one of the fastest funded Kickstarter campaigns ever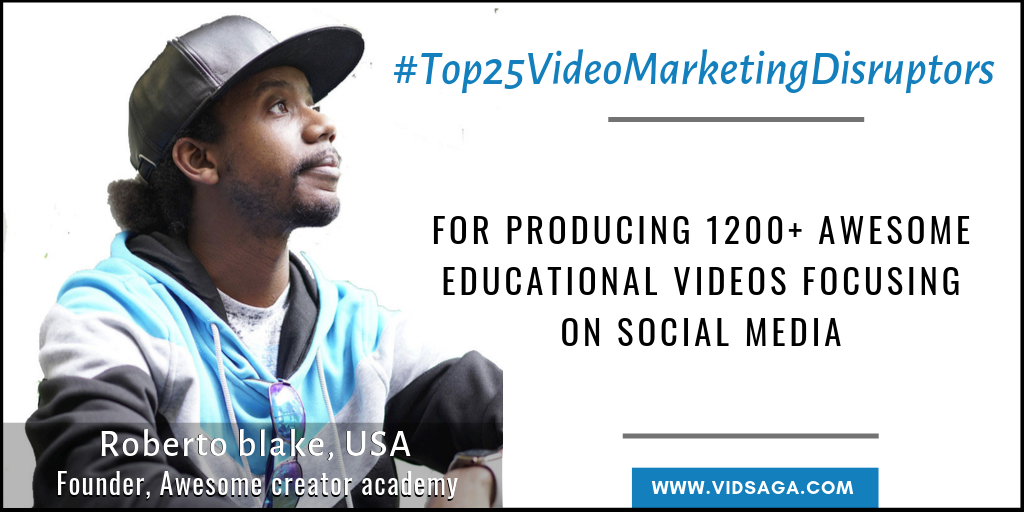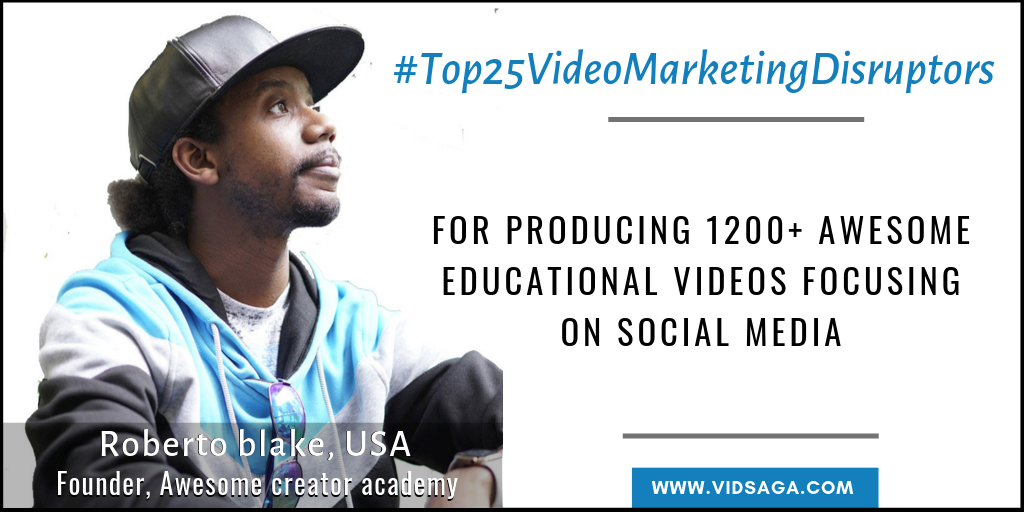 Roberto Blake, Awesome Creator Academy (USA)
He produced 1200+ awesome educational videos focusing on Social Media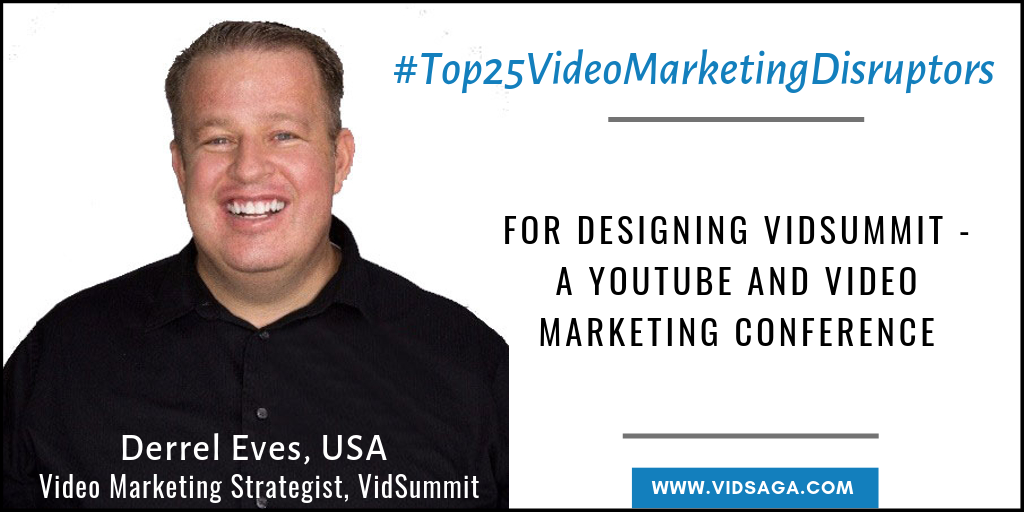 Derrel Eves, Video Marketing Strategist, VidSummit (USA)
VidSummit – A Youtube and video marketing conference is designed by him.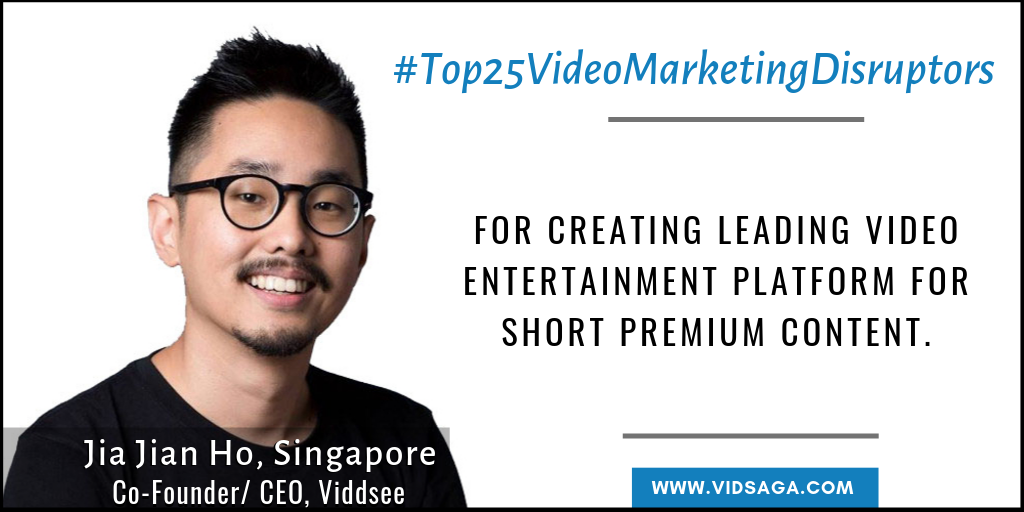 Jia Jian Ho, Co-Founder/CEO – Viddsee (Singapore)
He created leading video entertainment platform for short premium content.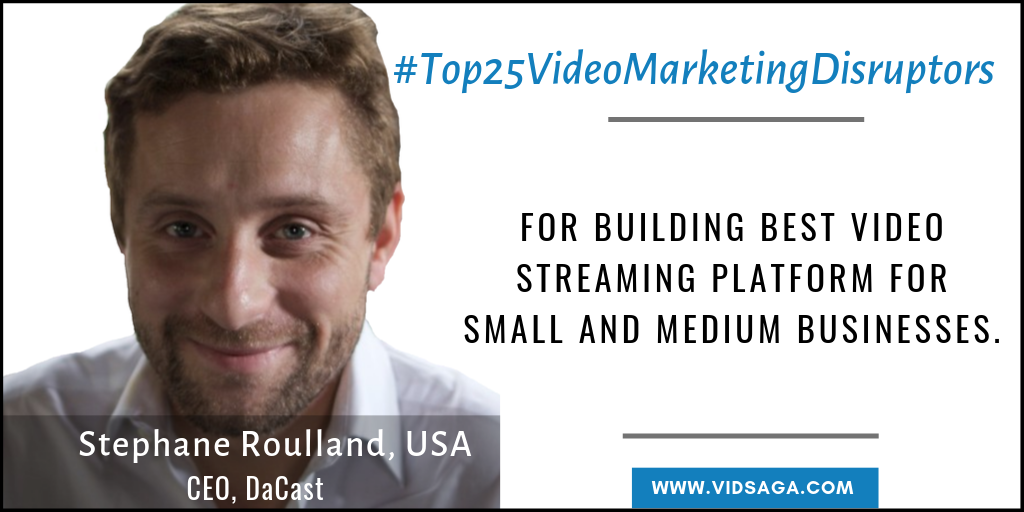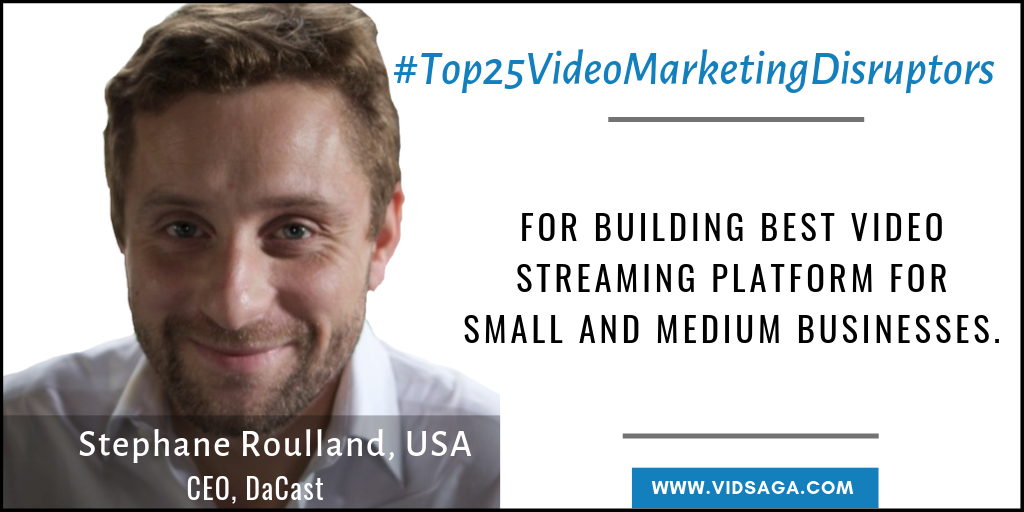 Stephane Roulland, CEO – DaCast (USA)
He built the best Video Streaming platform for small and medium businesses.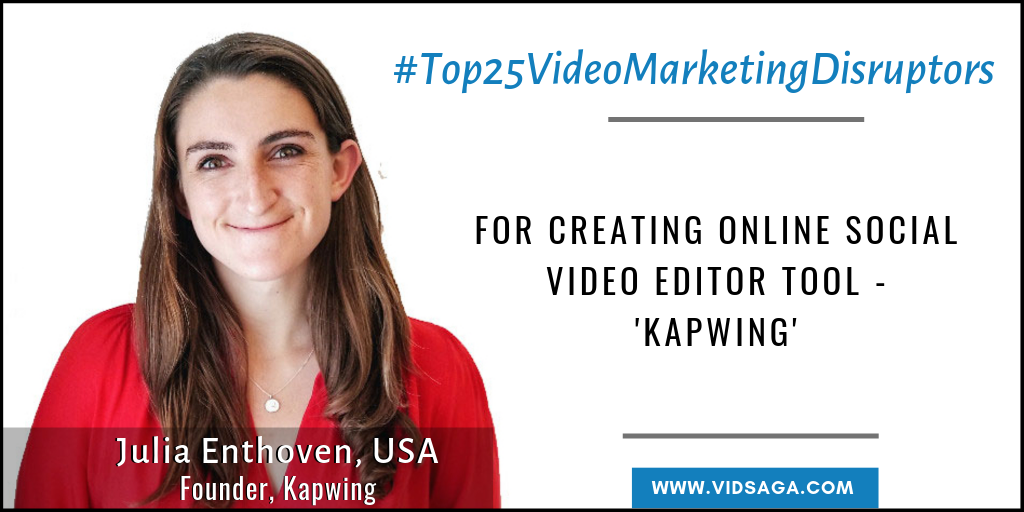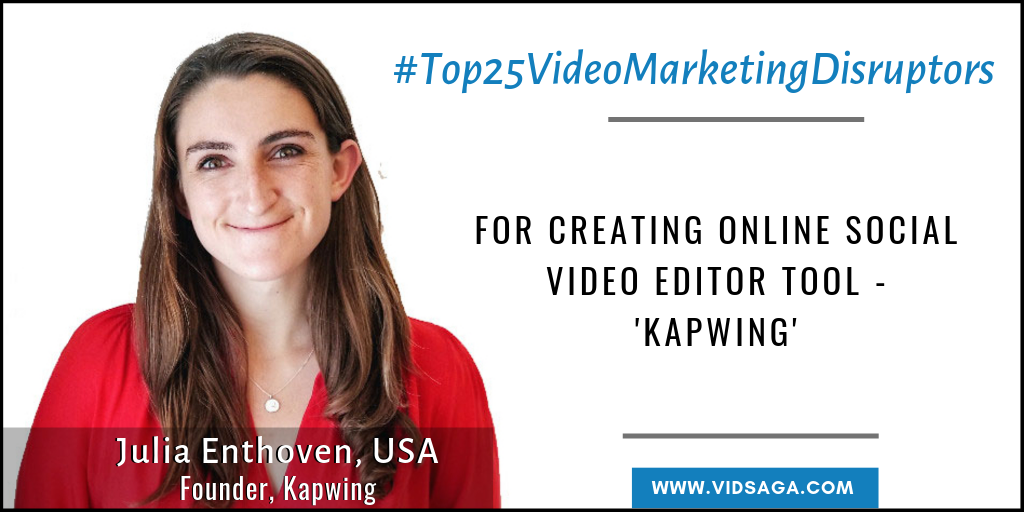 Julia Enthoven, Founder – Kapwing (USA)
Julia created Kapwing – easy and simple online Social video editor tool.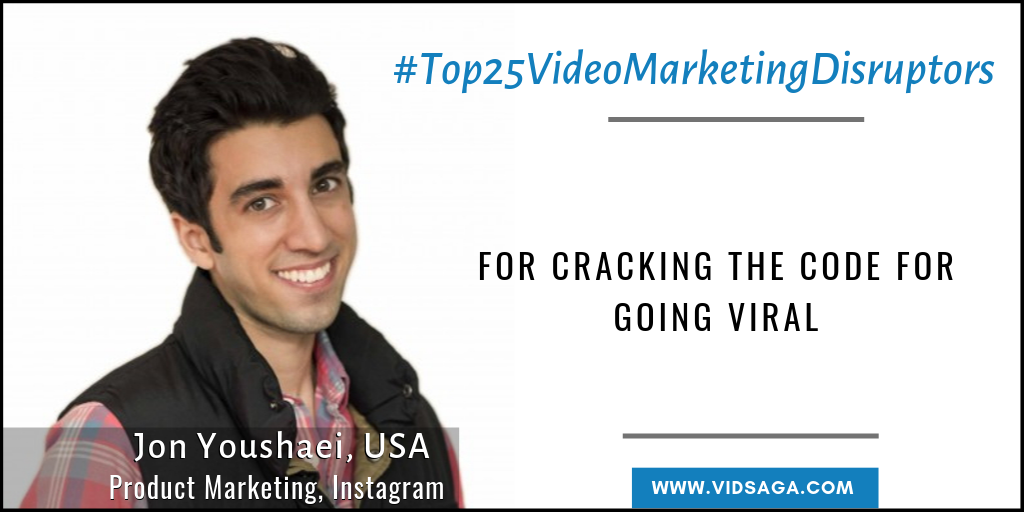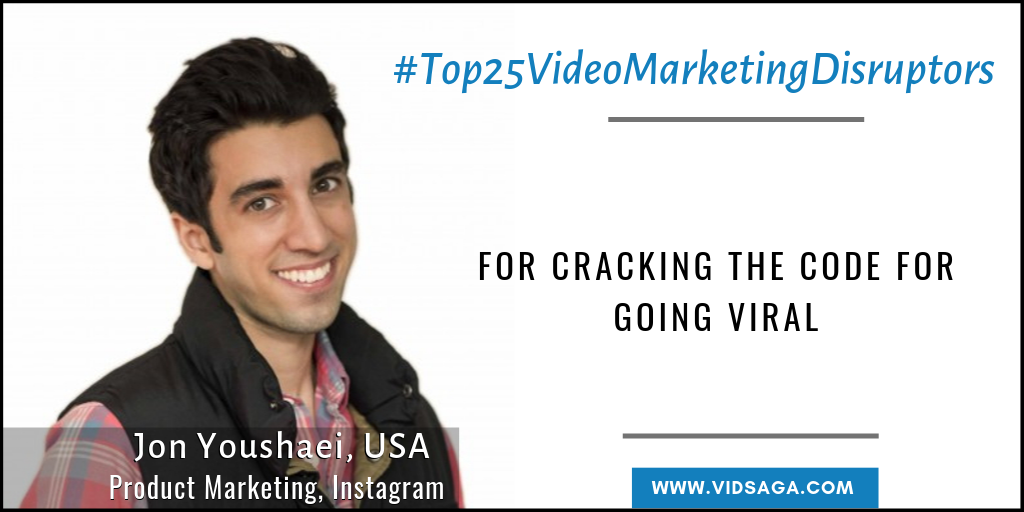 Jon Youshaei, Product Marketing, Instagram (USA)
He has cracked the code for viral videos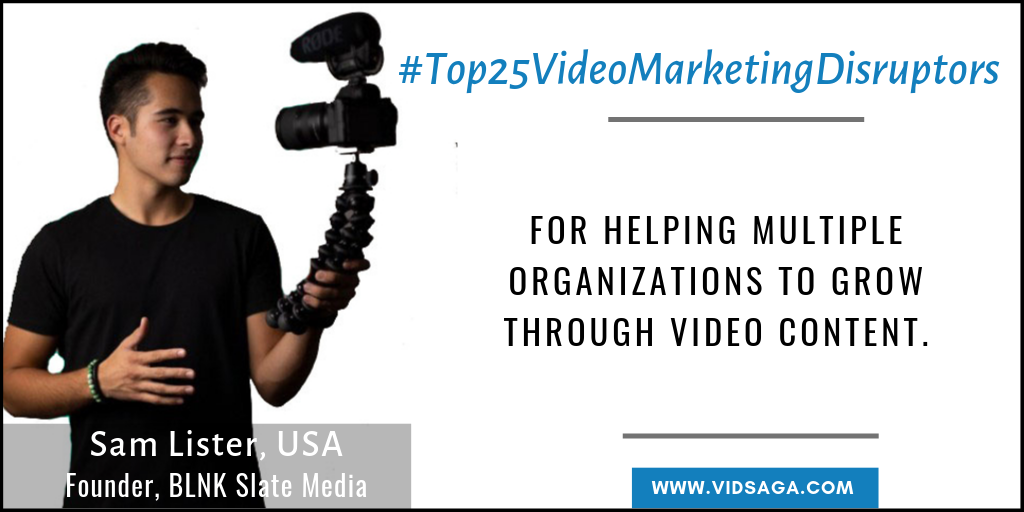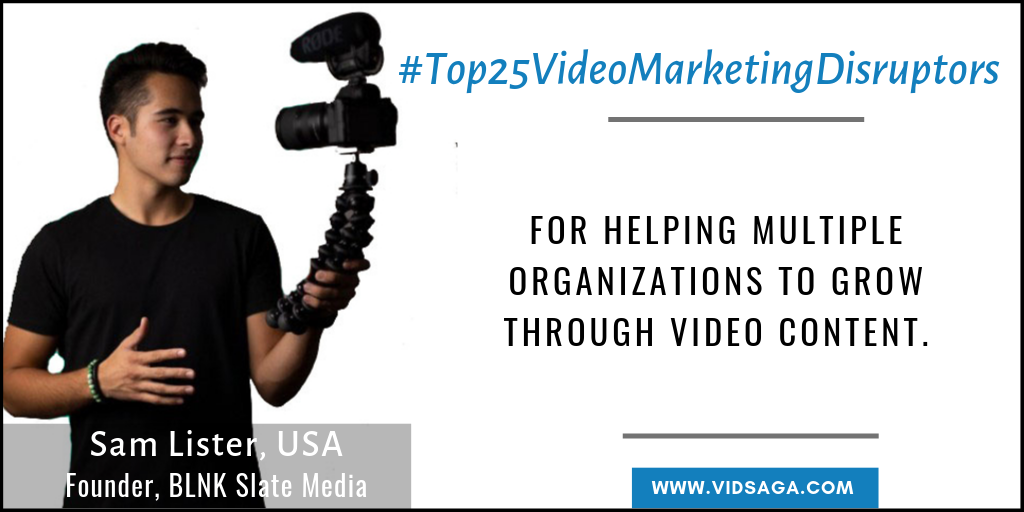 Sam Lister, Founder – BLNK Slate Media (USA)
He helped multiple Organizations to grow through video content.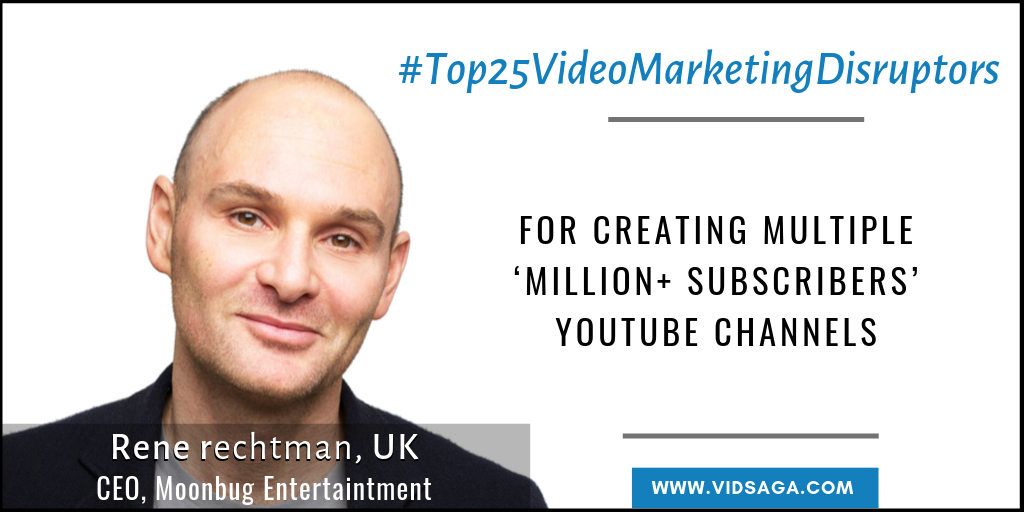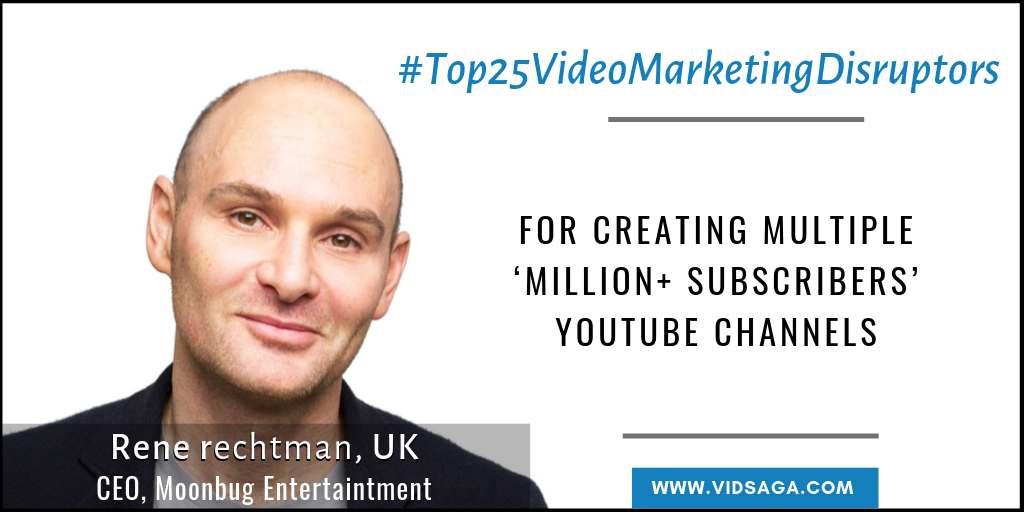 Rene Rechtman, CEO – Moonbug Entertainment (UK)
He owns multiple YouTube channels with "Million+" Subscribers.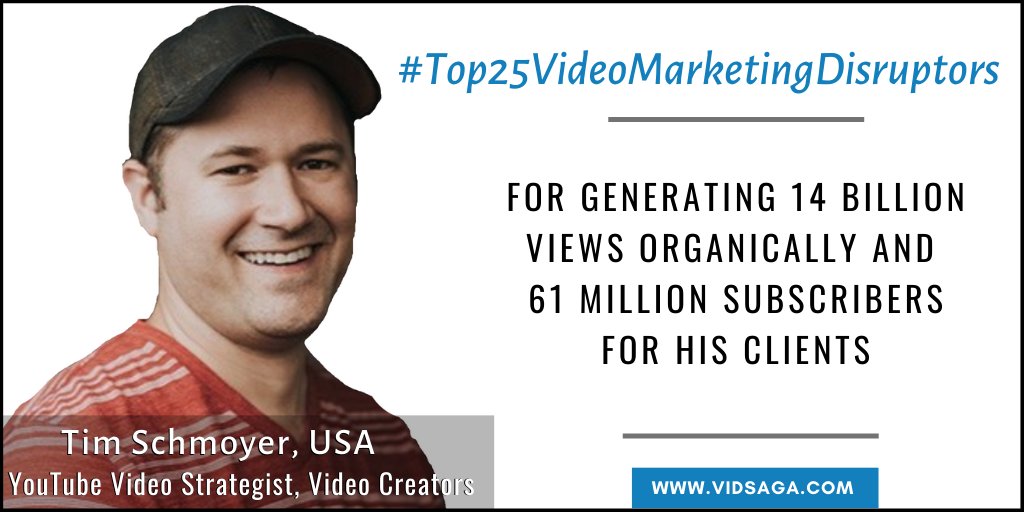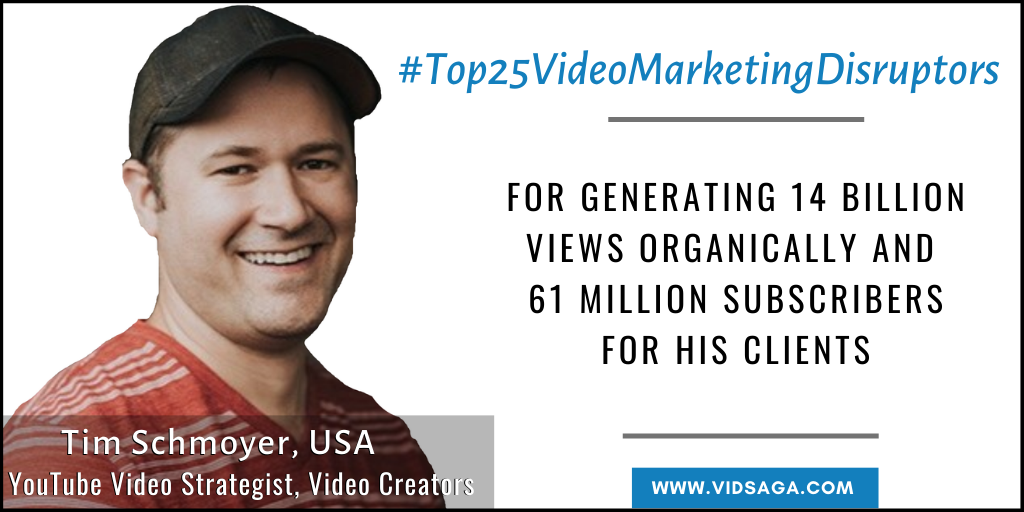 Tim Schmoyer, YouTube Video Strategist (USA)
He has helped his clients to reach 14 billion views organically (and 61 million subscribers)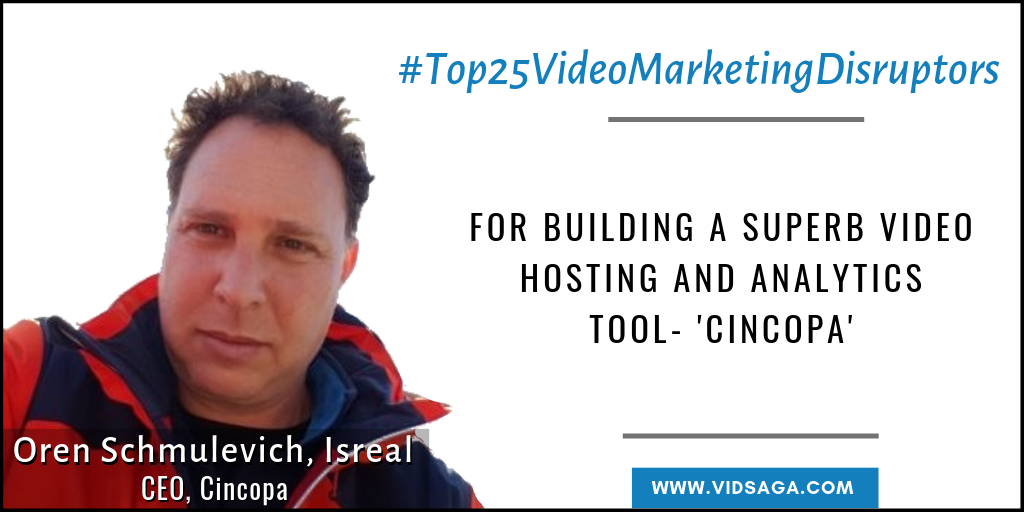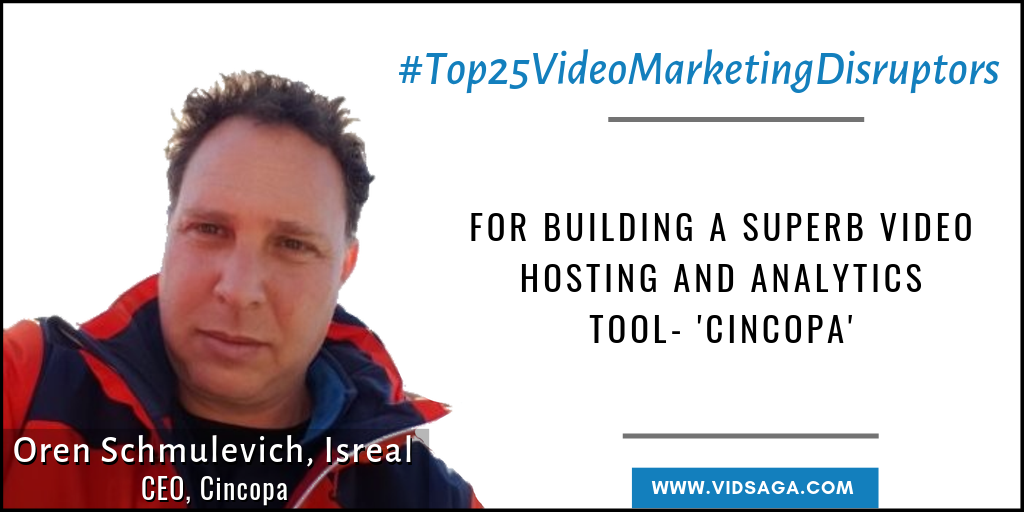 Oren Schmulevich, CEO at Cincopa (Isreal)
Oren created Cincopa – A superb video hosting and analytics tool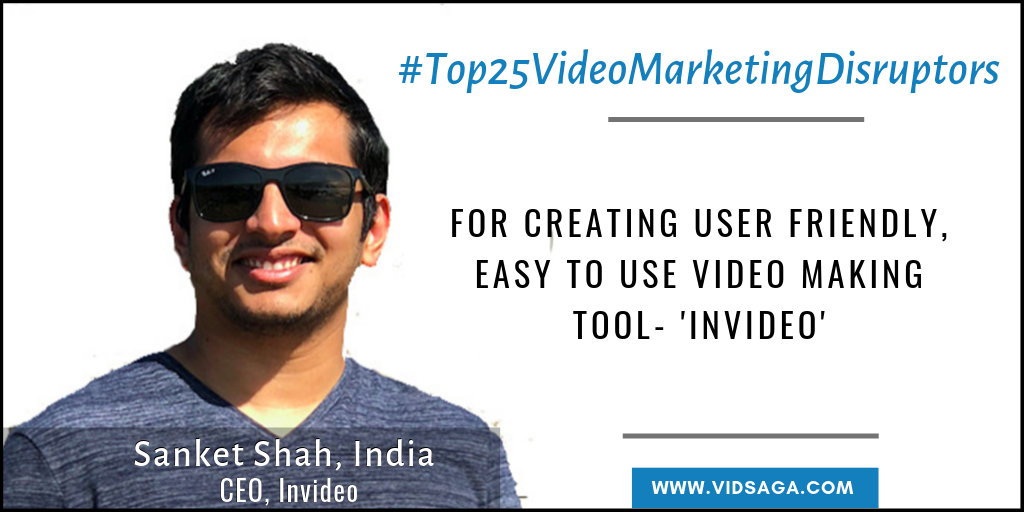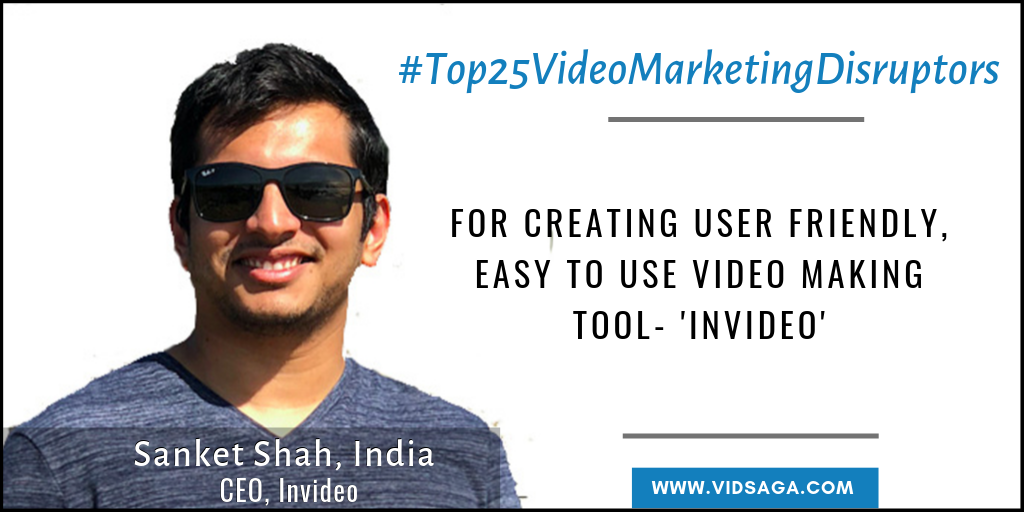 Sanket Shah, CEO at Invideo (India)
User-Friendly and easy to use tool – Invideo is created by Sanket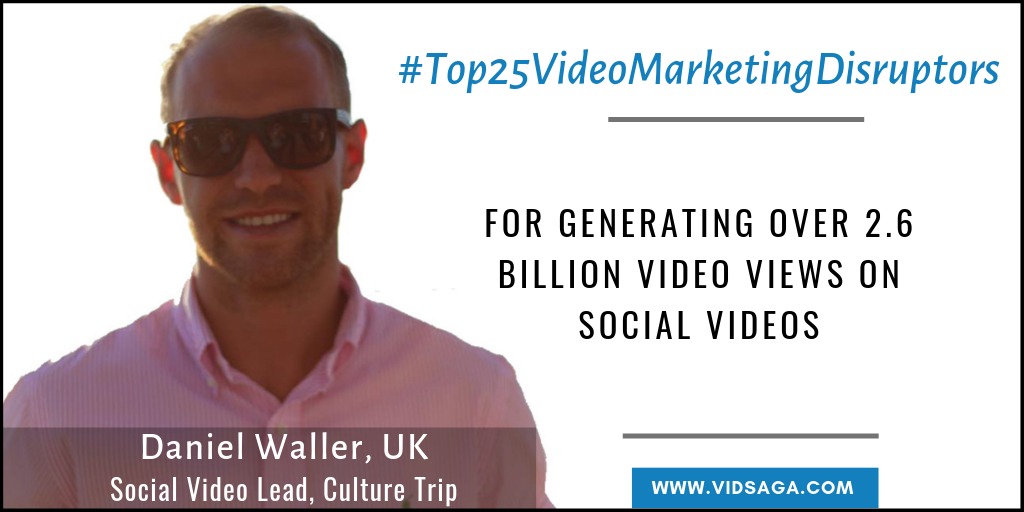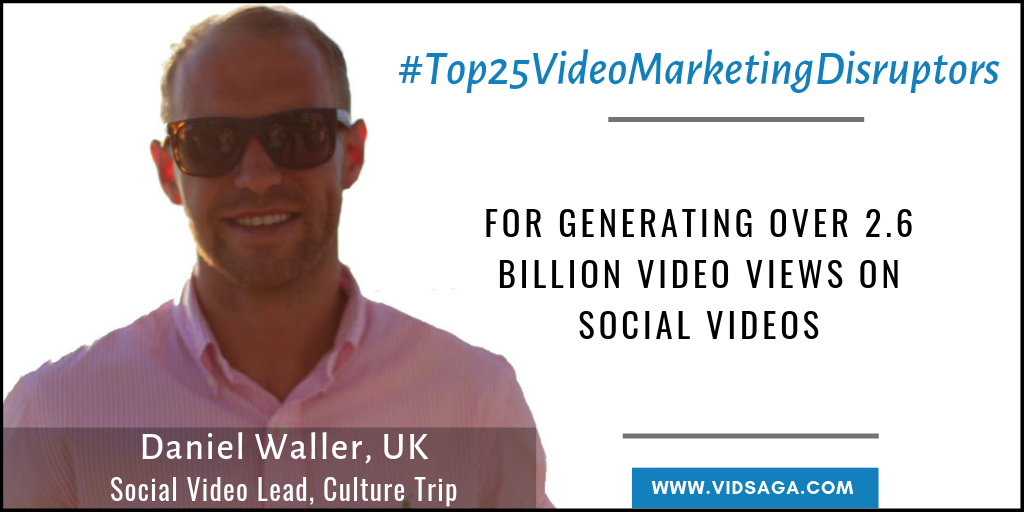 Daniel Waller, Social Video Lead at Culture Trip (UK)
Generating 2.6 billion video views on Social Media is disruption of another kind.

Also Check Out: Global Video Marketing Community
Join thousands of Global Video Marketers