Top 30 Video production companies in India to look for in 2023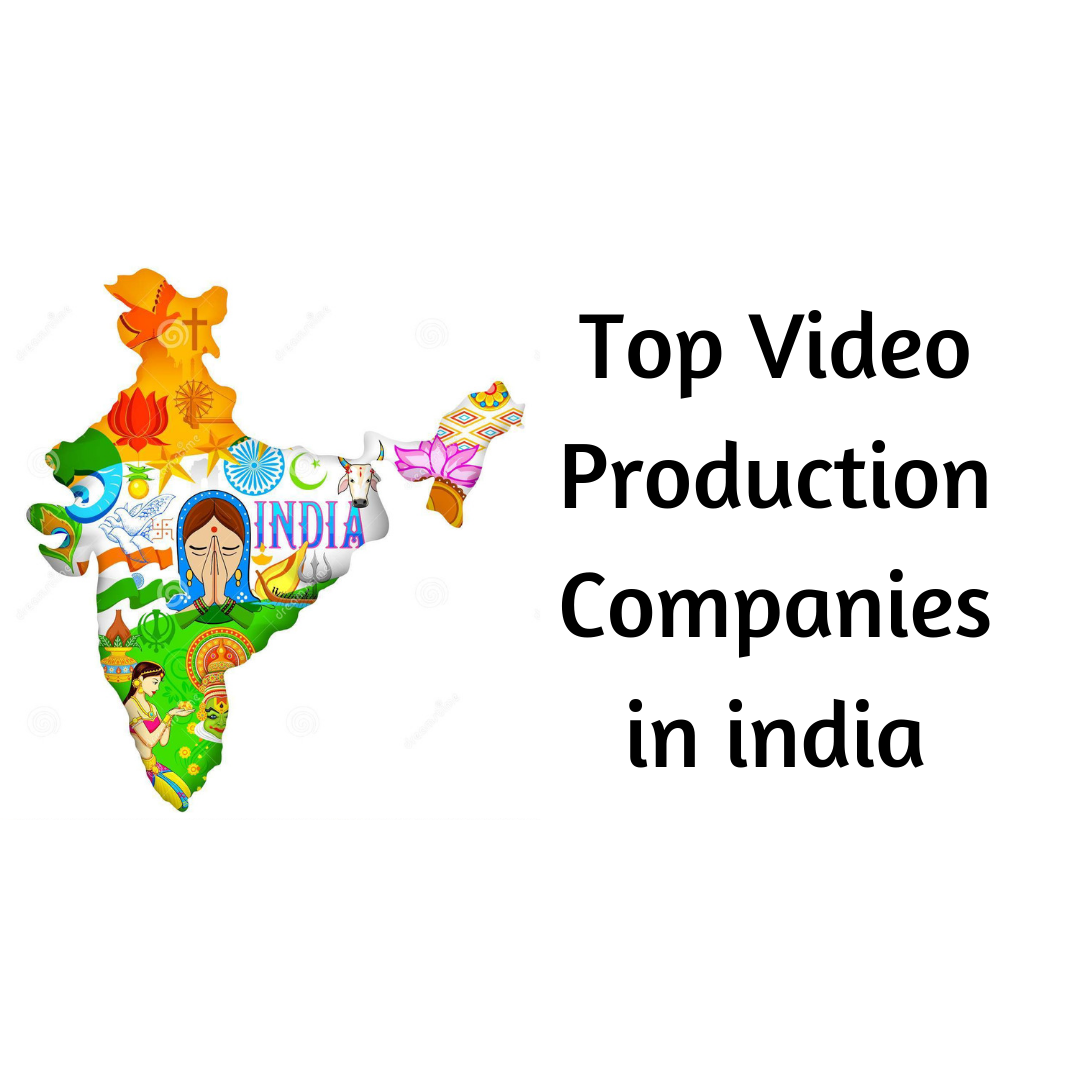 Disclaimer: The intention of writing this article is to give recognition to some of the prominent video creators. The list is not in any particular order.
There are over thousands of video production companies in India that create videos.
And with so many video creators available, it becomes difficult to choose the right video creator.

So, Vidsaga has taken an initiative to solve this problem and bring you the list of the most prominent video creators in India.


Invitation to join Global Video Marketers Community
List of top 30 Video Production companies in India
1. Miss Audio Video

Miss Audio Video is one of the best 2d animated video production companies in India.
They believe that video marketing has moved to the forefront of most marketing strategies and that's why is creating awesome videos for its clients.

They offer 2D animation, whiteboard animation, motion graphics, and explainer video.

Check out – Top 25 Global Video Marketing Disruptors


2. Prayan Animation Studio Pvt Ltd

Prayan Animation Studio Pvt. Ltd is one of the best  2d animation studios in India.

It is a 2d video production company in Thiruvananthapuram that believes the words of George Bernard Shaw – ' Imagination is the beginning of creation. You imagine what you desire, you will what you imagine and at last you create what you will. '

Over the past 6 years, they offered the best service in 2d and 3d Animation, Infographic Animations, Children's book & Comic Book Illustrations, TV commercials, digital production & post-production services.



3. XVS Creations
When we talk about top production houses in India we cannot forget XVS creations.
XVS Creations is the one-stop destination for all your promotional designing needs in the most Creative and Attractive way. It's a digital content video production company in Lucknow, India.

Services offered by them are:
Logo Reveal
Explainer Videos
Whiteboard Animation
Chalkboard Animation
2D Animation
Get updated with Latest Video Marketing News


4. Ayushmi Creation
Ayushmi Creation is a video production company in Vadodara.
From videos and films, 2D Animation to 3D Animation that grabs attention, rock on social media, and stay in people's memories even longer than they do on their timelines.
And portray just what you wish to portray about your brand, come to "Ayushmi Creation".


5. WebVorx
Webvorx is among the best video production company in India. They make us believe in ourselves and create stunning and beautiful designs.
WebVorx has one of the best motion graphics studious in India
Know the New Things in Video Marketing


6. Just Videos
Just videos are a video production company in India and their office is in Kolkata.

They have an experience of 10 years with a perfect audio-visual combination through their creation of videos.
They create videos of a wide range of eight different categories and bring forth the best results for their esteemed clients.
Here is the list of those categories.
Corporate Films
Ad Films and documentaries
Explainer Videos
Training Videos
Animation videos
Viral Videos
Testimonial Videos'


7. Krishna Media
Krishna Media is one of the most creative corporate video production companies.

They have a team of highly skilled professionals who take care of the project from inception to execution and offer:
Corporate films.
Ad films.
Fashion photography.
Product photography.
Music videos.
Online branded content.
Youtube videos.
Promos.
Wedding Photography.
Lifestyle shows.
Short films


8. Amod Films
Amod films is an animation production house in India.

They create all types of animated videos and deliver quality work.


9. Digital studio
Digital Studio comes in one of the best video production companies in India

It has 150+ happy clients and has completed more than 350+ projects.
Various categories of services offered by them are:
Corporate Videos and Films
Business Videos
Company Profile Videos
Training Videos
Machine Videos
Staff Induction Videos
Safety Videos
Testimonials
Corporate Interviews
Motivational Videos
Product Demo Videos
Industrial Videos
Machine Videos
Corporate Events
HD Corporate Videos
4K Corporate Videos
Ultra HD (4K) Corporate Interviews
Video Editing
Industrial Aerial Videos
Video Portfolios
360 Degree Product Videos
Pre-Wedding Bridal Videos


10. Iraa studio
Iraa is one of the top motion graphics studios in India. Their office is situated in Jaipur.
They create animated videos and Vfx in videos.
So, if you are looking for amazing VFX and animations, then check this one out!


11. Aron Showbiz
Aron Showbiz is a company that is among the top explainer video studio in India. They are known as one of the most relied on animated corporate video production houses.

They have expertise in short films, TV commercials, Ad Films, Corporate Ad Films, Explainer Videos, and Animated Videos.


12. Kavish Media
A complete media production house in Indore who have a great team and they deliver quality. Services offered by them are:
Motion Graphics
WhiteBoard Animation
Explainer Videos
E-Content
Corporate Films
2D Animation
Ad Films


13. Trueline Media
Trueline Media comes in the most creative corporate video production companies in India who believe that quality is even more important than profits.
They make different types of videos but are very much known for their product demo video production.

VIDEO SERVICES
Corporate Films
Explainer Videos
White Board Videos
Exhibition Videos
Product Videos
App Preview Videos
Videos For Leadership Team
Client Testimonials
Modelling Portfolios
Success Stories


14. The Visual House
The Visual House is a video production house in Delhi. They help you achieve your goal hassle-free.



15. Video Factory
Video Factory is one of India's leading video production companies that empowers brands to simplify communication through videos.
Whether the goal is to engage employees, enhance the reach of your digital marketing campaigns or increase sales; they have delivered content-driven & result-oriented videos to over 400 brands across the world.
They offer a wide range of videos for corporate training, marketing/promotions, explainers, app or software tutorials, presentations, and more.
These specialists can make any idea come to life through their many styles of video making be it Motion Graphics, 2D and 3D Animation Videos, Whiteboard Animation Videos, Corporate Videos, & Live Shoot Videos.

16. Vedha Productions
Vedha production is among the most creative video production services in India. It had a great dedicated team of qualified professionals and it offers complete media productions:

Ad Films
Corporate Videos
Music Video Albums
Short Films
Motivational Films
Event Video
Product Video
Documentaries


17. Holy basil Productions
This is a video advertising company in India that has always focused on leveraging the power of visual media to communicate an idea.



18. Step Ahead Films
Step Ahead Films is one of the renowned 3d animation production houses in India creating cost-effective and affordable videos.

They create Television Commercials, Company Promotional/Brand videos, Safety videos, Product Launch/Demo films, Motion Graphics, 3D Animations, Video Advertisements, Industrial videos, Infomercials, and Corporate Event Videos.


19. Silver Magic Films
Silver Magic Films is among the top tv commercial production companies in India It focuses on:

TV Commercials
Corporate Films & Documentaries
Product Demo / Training Videos
Watch out AVs (any screen size)
Candid Films
Multimedia Presentations
Radio Spots & Jingles
Script Writing
Dubbing & Voice-over
Translation & Subtitling


20. SA – Digital
Sa – digital is known for corporate video production in India. They are a team of passionate, creative story-tellers inspired by film and digital media and are counted among the top corporate Filmmakers in India.



21. White Desert Pictures
White Desert Pictures video production company that has expertise in making corporate video ad films and photography.
They are also known for their short film making skills. They have created some award-winning short films.


22. Rudri Pictures
Rudri pictures come from one of the best animation production companies. It is based in Mumbai. It creates product launch videos, motion graphics, VFX animations, and 3D holographic projection.



23. Banyan media & Films
Banyan Media & Films International is a production house in Mumbai focused on innovative concepts with a fresh approach. We offer every professional service that you expect in terms of film-making.

They offer every professional service that you expect in terms of film-making.
Scouting / Recce & Permissions and other location services
Renting of Equipment / Studio
Professional Crew
Casting & Styling
Art / Production Design
Permissions / Clearances from Govt / Private Officials
Contracts between local personnel & firms
Scheduling & Budgeting
Insurance
Post-production services


24. Pansworld
Pansworld is one of the top ad film production houses in Mumbai and has transformed conventional AVs into engaging films capable of inspiring viewers with a lasting impression.
They create corporate videos, Ad films, and E-learning solutions.
Read More – Video Production made simple a step to step guide


25. Grey Shade Films
Grey Shade Films is a media production house in India that moulds its creativity into our vision. They are known for their commercial video production services. 
Commercial Video / Films
Product Videos
Promotional videos
Training and safety videos
Motivational Videos
Promotional Videos


26. Macguffin Frames
Macguffin frames are a known explainer video company in India their main office is in Hyderabad. They offer an impressive collection of services for their clients.

Explanatory Videos
Music Videos
Ad Films / Commercials
Hospital Videography
Hotel Videography

27. Reeling Media
Reeling media services is a video production house in Delhi. They make a variety of videos like corporate video, film production video, TV, film, etc. 


28. Koncept Panda
Koncept Panda is one of the best animation companies in India. They solely focus on customer satisfaction and quality.
They also have an experience of over 5 years which makes them completely trustworthy.


29. Qrious
Qrious is a creative video production company in Bangalore that is always willing to give 100% to its customers.
30. High on Tales
High on Tales is a video production house in Bhopal, India. Their main focus is on corporate films, ad films, whiteboard animation, 2d animation videos.
Vidsaga is a global marketplace for Organisations to create Videos. Consider it as "Upwork/ Fiverr for videos" with Creative script writing and professional project management
Join thousands of Global Video Marketers