Top 10 Indian Startups with best Team/ HR videos (2021 Edition)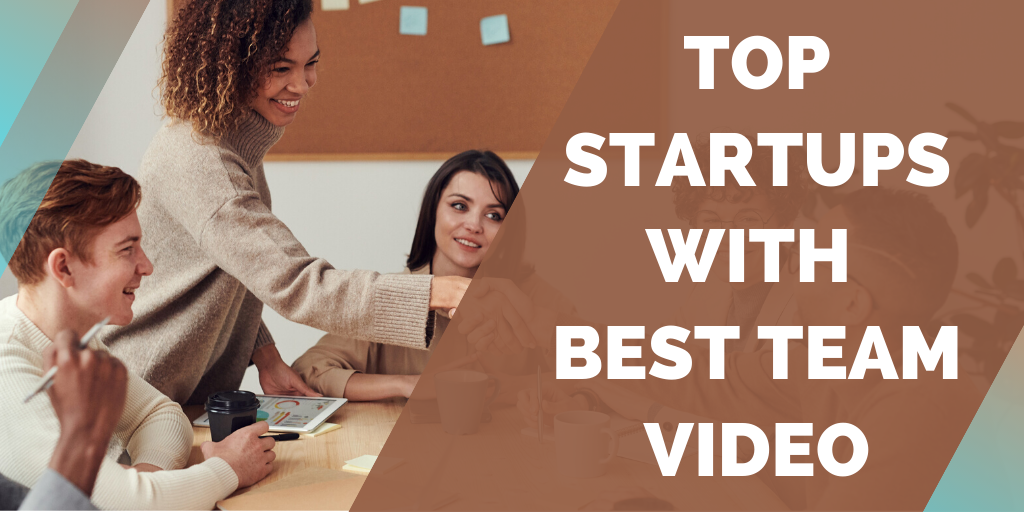 Recruitment is the basic necessity of any Organization as without recruiting people, it can't grow.
And in this highly competitive world, simply creating a 'Careers page' or circulating the Job description on LinkedIn and job sites might not be enough.
Google and Apple started producing Recruitment/ HR / Team videos where they highlighted – Life in the company, office work environment from employees' perspective, team outing, office celebrations, etc.
Following their footsteps, some startups have taken this baton ahead and have created some amazing HR/ Recruitment/ Team videos.

So, what makes a good recruitment video?
As per our experience, a good recruitment video shows
the actual working of the office environment,
the real perspective of employees,
their ideas with a dash of humor to make the video share-worthy and enjoyable.

In order to help other startups/ companies/ Organizations, we at Vidsaga.com have compiled a list of top 10 startups who have created awesome Recruitment/ Team/HR videos.
1. Company culture video POSist
This company culture video captures the story of a newly joined employee in the most fun way possible.
This video is the one of the top recruitment videos you will see. It perfectly captures how Posist is different from other companies. Creativity and execution at its best!
Invitation to join Global Marketers Community Discussion Space

2. Diwali celebrations by Shipsy
What describes the company's work environment best? – A Company's "festival celebration" spirit and culture.
This fun video captures the same and shows the bonding of employees in the workplace with humor and music.
Learn how to make videos like Khan Academy

3. Life at Damco video
This video shows the complete workplace environment in a short and simple way. It shows the workplace, activities, festival celebrations, etc.in a cool presentation manner with good music.
A simple yet very effective video!
Check out – Top 25 Global Video Marketing Disruptors

4. IndiQube World Environment Day video
This video shows how simple pictures with graphics can also create good content that grabs attention.
The video tells the story of world environment day and how it was celebrated in IndiQube. This surely is an example of one of the best team building videos.
Get updated with Latest Video Marketing News

5. EaseMyTrip Children's Day Celebration video
This video makes you emotional as you connect directly with it. The video shows the emotions of employees celebrating children's day with children and like children.
The video also has a very interesting music selection.
Also check: Top 12 startup with best Product Demo videos

6. Dussehra celebration video – Roof and Floor
Roof and door created a video to capture Dussehra celebration in office. This is a good example of team building. They have shown the team spirit of their employees at work.
The video does not have any dialogue but just music along with office footage. A simple and effective video!
Are you a video marketing expert? Take this quiz

7. What's it like to work at WebEngage Video
WebEngage tried to capture the views of the employees. The objective behind making such videos. is to help prospective employees in understanding the work culture of the companybetter.
This video definitely fulfills the objective in a very simple way.
Get updated with Latest Video Marketing News

8. Life in a company video – Narvar
Employees expressing about the company and their work is surely an effective way to show work culture. Narvar created a video showcasing the experience of the employee working there.
This video would surely act as a great motivator for the prospects and new employees. Smartly executed!
Check out Top 12 Startups with best Ad Campaigns

9. Women's day Video – Finzy
This video introduced the female employees and their nature of work at Finzy. A very simple yet effective way to showcase female contribution in the company.
They not only showed the professional side of their colleagues but also introduced them with their interests and passions. Creative stuff indeed!!

10. Diwali celebration video – Happay
Festivals are surely an opportunity for the Organizations to build company culture.
Happy created a simple video showing the Diwali celebration at the office. The video very effectively captures the festival spirit and employee bonding.

10 item checklist for making an engaging recruitment video
1. Define your company's ambition.
2. Highlight your niche
3. Keep it short
4. Tell a story
5. Talk to people from different positions such as founders, employees, workers, etc.
6. Ask exciting questions
7. Add interesting fun music
8. Do not act, let them be humans with a little humor
9. Showcase your workplace
10. Always include Call to action

If you are also looking to create HR/ Recruitment Videos to get edge over your competitor and attract best talent possible, talk to our video marketing expert by submitting your requirement now.

About Vidsaga
Vidsaga is a global marketplace for Organisations to create Videos. Consider it as "Upwork/ Fiverr for videos" with Creative script writing and professional project management.

Join 52,000+ Global Video Marketers' Community