How to make Videos like Khan Academy ?

Salman Khan, the owner of Khan Academy, created this non-profit educational organization in 2006.
They provide free tutorials across the world, And got their first donation from Bill Gates and tech support from Google.
Thus, its apt to say that it was not the idea which made them popular, but the ease with which they are educating people.
Khan Academy makes simple and easy to understand videos which are very helpful for students to understand the syllabus.
They have made their business large with one core philosophy , make expert created content available online for free to anyone.

Invitation to join Global Marketers Community Discussion Space
But really, how did they thrive in it?
Khan Academy does not hide anything from their audience.

If you pawn through the website, they have mentioned the software used by Khan Academy to create videos.
They are- Camtasia Recorder/Studio ($200), ScreenVideoRecorder ($20), SmoothDraw 3 (Free), Microsoft Paint (Free) and Wacom Bamboo Tablet ($80).
So, essentially, you would entail tools for screen capture programs, drawing programs and graphic tablets as hardware.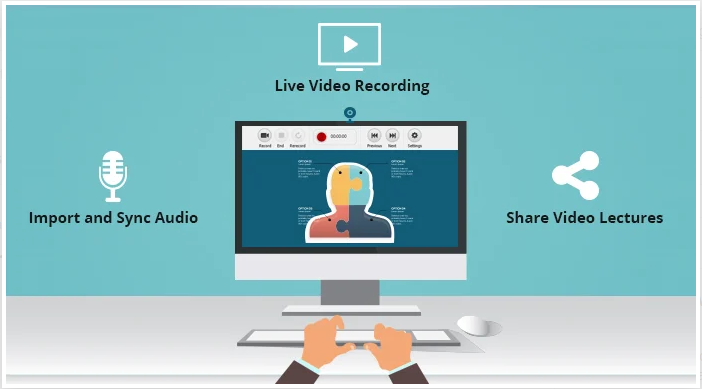 The Basic steps involved in making tutorial videos would be to prepare your lesson, record your drawing and narration with the video screen capture program.

If you are following Khan Academy and want to make similar Khan Academy videos , then you are onboard with us.
Stay munched to know what all Khan Academy software or hardware used to make videos including some free tools in it.

We bring you methodical details on each and every tool used for Khan style Videos to help you create similar videos with an affluence.

Check out – Top 25 Global Video Marketing Disruptors
Screen capture programs to make videos like khan academy
With these programs, you can record what you need to draw using the drawing program and your descriptions.
You can use the following software for this-
Camtasia Studio
Camtasia Studio lets you work on fine details like embedding hyperlinks, highlighting areas of the screen and edit pointers.
It helps you create more powerful videos without having to be a video pro.
According to PC World "Camtasia [Studio] has evolved from being the go-to program for software demonstrators to a full-featured education/information video tool".

Camtasia Khan Academy is used heavily by instructional designers.
It allows flexibility to create content, publish and distribute to learners on time, without involving too much cost and labour-intensive training.
It also offers a basic version of their software known as Snagit.
Camstudio (Free)
It is an open source program, basic but effective indeed. It aids you to produce AVI and Flash Movies.
Get updated with Latest Video Marketing News
Screenhunter
It allows you to do a basic video capture of your computer screen.
There are many free programs like "Snagit", "koyote", "free screen video capture", which gives simple features to capture full screen and create flash movies.
Also Read : 21 best video editing software for Windows & Mac
Drawing Program
Khan Academy Drawing Tool are used for on-screen writing and the best part is that almost all famous programs needed for this are free.
SmoothDraw3
It is a neat free-hand drawing application used by Khan Academy.
SmoothDraw3 can be integrated with a graphic tablet to produce good results in spite of the fact that it is very lightweight and simple to use.
You can indeed forget about learning any software tools and create amazing pictures like a professional using smoothdraw khan academy.

Learn how to use Camtasia and SmoothDraw to create khan academy style video.

Hardware- Graphic Tablets
Hardware such as a graphic tablet or Wacom bamboo tablet will allow you to draw or write on a tablet.

You can also go for ShowMe, an iPad app which lets you write with your finger.
Wacom tablet is a popular substitute for mouse which allows you to paint, draw and navigate your computer to a more natural position.
Know the New Things in Video Marketing
If you are looking to make khan academy style videos and need professional help

About Vidsaga.com
Vidsaga is a global marketplace to hire right video creator to create videos easily, quickly and at the right price.
If you are a video creator looking for work opportunities then register yourself here.

Join thousands of Global Video Marketers