Top 7 Product Demo Video Production Companies and Tools (2020 Edition)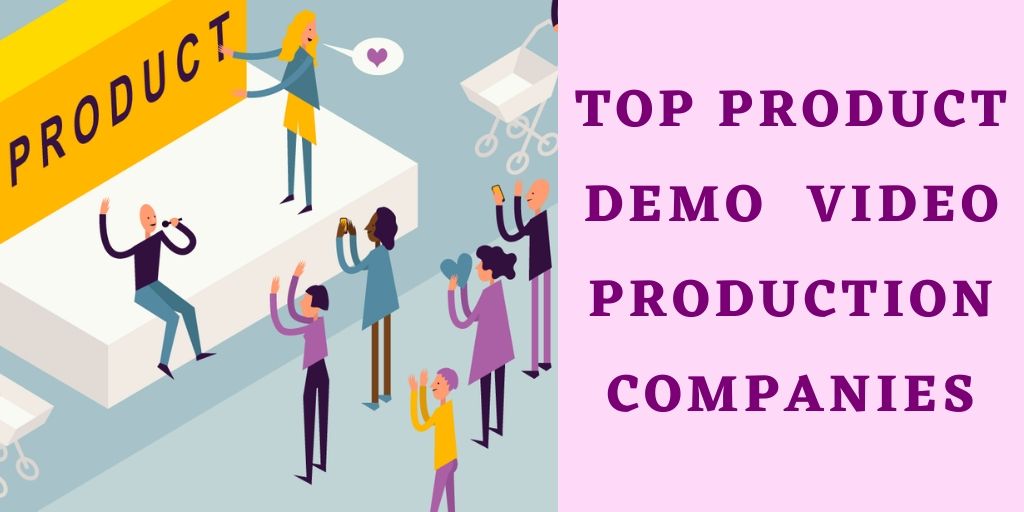 So let me guess that you have launched or about to launch a new product and are looking for product demo video production companies.
But the challenge is not how to find a video creator but how to decide which one to hire. Hiring a video production service provider is not only time consuming but also unproductive.
Reaching out to multiple vendors, explaining your same requirement to everyone, checking & comparing their quote and meeting them actually take much more time than the video creation itself.
So, we at Vidsaga.com have created a list of top product demo video production companies which are doing a good job and can help you in showcasing your product in the best way possible.
Here are Top 7 product demo video production companies and tools

Are you paying high? Check – Global Video Production Price guide

1. Purei
Purei is one of the top product demo video companies. They are a full service video production house and a creative agency that helps you with explainer videos, social media videos, training videos, educational videos and hospitality videos.
They also provide services like web designing, app development, E-commerce, brochure designing, ads designing and various types of photography services.
With more than 19 years of experience, they have worked for companies like Blue Wave, Vanco International, Pick Pal, Samsung and Global Women's Leadership Forum.
The company is located in Batavia, Illinois.

Are you a video marketing expert? Take these quizzes

2. Wideo
Wideo helps in creating professional product demo videos using their easy to use & great product demo videos templates. They provide various types of templates for explainer videos, intro videos, recruitment videos and app demo videos production.
In Wideo, you can create your product demo video using product demo tools, from scratch that  can be saved as template in wideo library..
It also enables you to create your own app demo video template customizing it according to your app theme.
The result gives you the best app demo videos, allowing you to switch from video mode to presentation mode for slide-by-slide presentation.
In just three steps you can create product demo video online, first select the template from the template gallery; second signup or login and third start creating product demo video of your own
The company is based in San Francisco, California.

Get updated with Latest Video Marketing News

3. Versatylo
Versatylo create amazing animated product demo videos. Their other video production services include explainer videos, short films, documentaries, corporate videos and whiteboard videos.
They have a very talented and professional team that creates product animation videos.
Their other services are E-learning development, interactive digital media solution, mobile development and digital marketing.
The company is located in Noida, India but they offer service globally.

Youtube SEO: 10 Hacks you need to know in 2020

4. CorpTeaser
CorpTeaser is a product demo video maker company based in Ahmedabad, India. From a long list of their video production services, some of them are animation videos, corporate films, typography videos, mobile app videos, ad films and testimonial videos.
They also offer video editing, logo animation, voiceover and cinema advertising services.
They have produced over 2500 videos and have served 800+ clients from more than 50 countries across the globe. Their notable clients are RedHat, FoodPanda, Castrol, Yatra and American Express
They have worked for the industries like automobile, education, finance, FMCG, IT, healthcare & many more.

Here are the Top 40 Video Production Companies in India

5. Optimum Productions
Optimum Productions has an expertise in highly effective and engaging product demonstration video production. 
They use a combination of HD footage, animation/motion graphics and advanced editing for showcasing the product.
Whether to showcase your product demo; unboxing/product features; user experience; tutorials or How-To videos, they can help you with all.
They also provide other video production services like corporate identity videos, client testimonial videos and aerial cinematography.
The company also offers services like video content marketing, video crews hiring & production support and videography for events.
They have their own in-house studio and the company is based in Alpharetta, Georgia.

Invitation to join Global Video Marketers Community

6. Trendy Online Solution
Trendy Online Solution is a product demo video creator, based in New Delhi, India. 
They provide various other types of video production services like explainer videos, corporate videos, event videos, expert interview videos and animated videos.
They also offer other digital marketing services like social media marketing, website designing, app development, and web development.

Check out – Top 25 Global Video Marketing Disruptors

Feature Image – Source
7. BX Films
BX Films is a concept-to-consumer, product demo video agency based in Walnut Creek, Calif. founded in 2010.
With a team of 12 professionals, they offer assistance in video production to clients from startups to enterprises, with a focus on advertising and marketing.
They produce various video types, including commercial videos, brand videos, and explainers.
Check out these interesting Video Marketing Campaign Stories


About Vidsaga
Vidsaga is a global marketplace for Organisations to create Videos. Consider it as "Upwork/ Fiverr for videos" with Creative script writing and professional project management.
Join 52,000+ Global Video Marketers' Community