Top Media Production houses in Hyderabad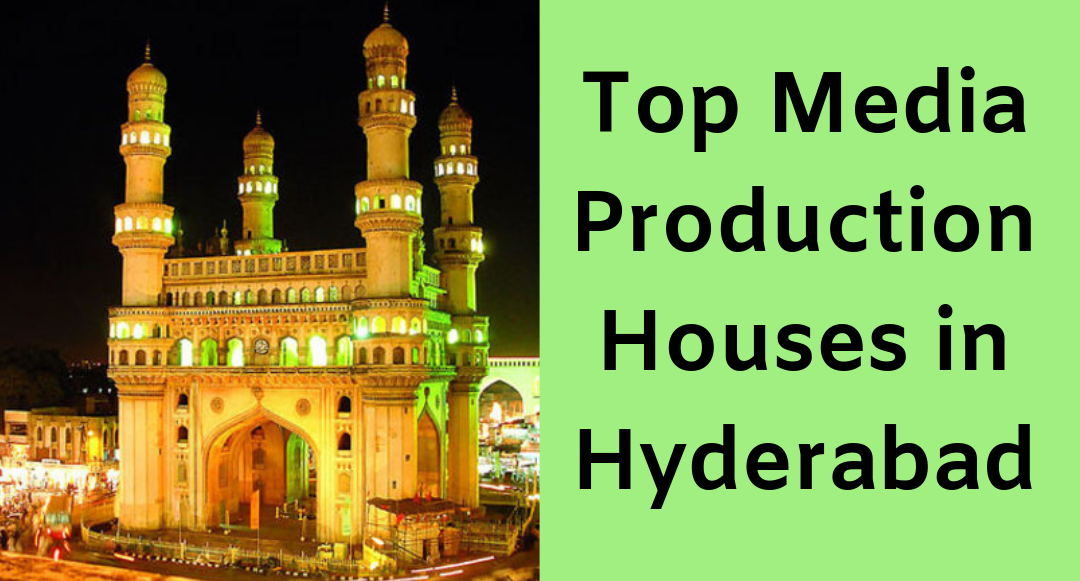 Hyderabad city is known for its multilingual culture. And with the film city by its side, there are various leading media production houses in Hyderabad.
As 100s of video production company are currently existing in Hyderabad, it's difficult to figure out the right service provider for companies.

So, to make it a bit easier for Organizations we have identified some of the best media production houses in Hyderabad.

Disclaimer: Intention of writing this article is to give recognition to some of the prominent video creators. The list is not in any particular order.
Also Read : Video Marketing Trends That You Must Follow in 2019
Here is a list of Media Production Houses in Hyderabad.

Shadow puppet films have a passion for storytelling. They are media production house in Hyderabad who create various types of videos like:
Short Stories
Ad Films
Corporate Videos
Campaign Films
Animation
Motion Graphics
What a Story is among the best video production agencies in Hyderabad. Services offered by them include branding, video production, UI/UX design.

Video production services offered by them are:
Animation Video
Explainer Video
Production Video
Promo Video
Corporate video
Scintilla Kreations are creative Ad film Makers, corporate video makers in Hyderabad. They are a total media production house who deliver quality content and on time.

Among all the media production houses in Hyderabad, they are the most creative ones.
This is a media production house in Hyderabad who has created tons of videos and have made their clients happy. Their team is very hard working and they offer
Corporate videos
Ad films/ commercials
Explanatory Videos
E-learning Videos
Aerial Videos
Musical Videos
Documentary videos
Open face Media is a video production company who creates videos in various niche. They create corporate video, ad films, animation films, explainer videos, testimonial videos, campaigns, hype videos.

They give personal attention to every client and never lets them down.
Also Read : Top 31 Video Marketing Blogs to Follow Now [2019 Edition]
About VidSaga
Vidsaga is a global marketplace for Organizations to hire global Video Creators.
If you are looking to create a video easily, quickly and at the right price, submit your requirement now
If you are a video creator and looking for work opportunities, then create your profile here