How to Get Started With Super Successful Video Marketing? Raj Meesa has the Answer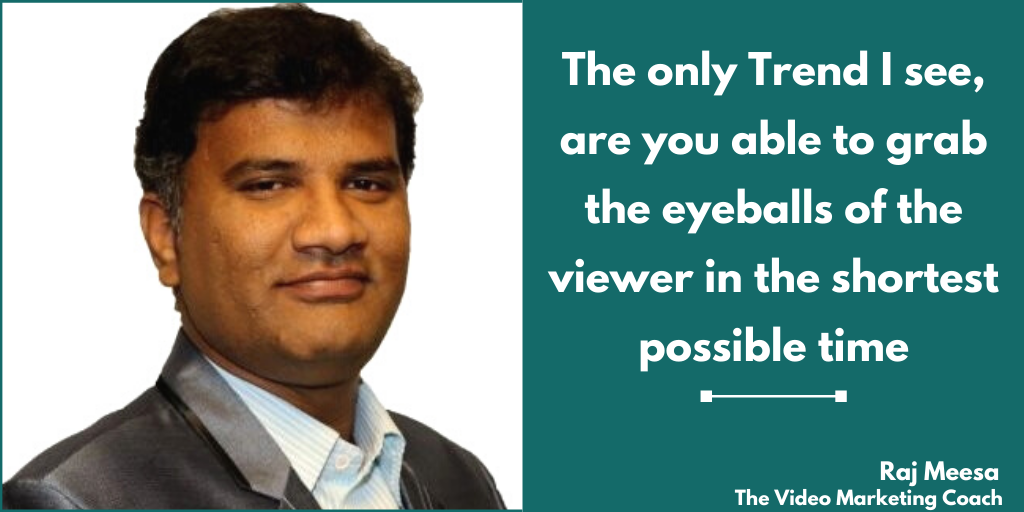 Raj Meesa is an award-winning Marketing Instructor, He taught for fourteen years, teaching courses in personal selling and marketing. He also serves as an advisor for many corporates Professional Selling Program, a nationally recognized, limited access program for top sales students.

He also provides professional consulting and executive training services to a large variety of clients across INDIA. Over the past 10 years, the majority of his clients have been firms in the professional services industries, including architecture, engineering, accounting, and construction.

He assists them with training in the areas of business development, marketing strategy, personal selling technique, and professional development.
As a leading coach and business strategist, Raj specializes in Video Marketing and he is one of the most sought after online influencers with his unique presentation style.
Read on to know more about him and his Video Marketing Secrets.
Check – Top 25 Video Marketing Disruptors (Globally) in 2019


1. Tell us about your life journey in brief?
I started Creating Videos Since Citi Cable Days, on those VHS tapes (short for Video Home System), I still have hundreds of them right now stored in Library for the past 20 years. I got a major twist when I started publishing more videos from my Nokia n70 series.
For a 3minute video short on mobile, I got overnight fame in HP ( the firm I worked for 5 years)
Ever since then it was no looking back, worked on thousands of projects worldwide in the last decade and this can be a never-ending story.
As of now I am into training or coaching people In video marketing helping them with what works and what doesn't work in marketing themselves through Videos.
Also Check – 25 Video Marketing Disruptors in India you must know


2. What prompted you to become Video Marketing Coach?
I have lots of Coaches in my Circle who always wanted help with videos, So I positioned myself as Video marketing Coach Since Aug 2016.
Check This – Top 25 Video Marketing Disruptors in Middle East


3. How Marketers can build a complete Video Marketing strategy for their Organization?
There is no Complete Video Marketing Strategy for any Organization, the answer lies only in how authentic you are and how consistent you are.


4. What are the best practices for marketing a video on social media?
Google search gives the best practices for Video marketing and I rely on those search results 99% of the time.
Keep exploring hundreds of apps every week and month, you are your own master on this race.
Invitation to join – Global Video Marketers Community



5. What new trends you are observing in Video Marketing?
Less than 15 seconds Video are always the best! And it's proven in the last century. The only Trend I see, are you able to grab the eyeballs of the viewer in the shortest possible time.
To know all his Video marketing Secrets do follow the links from Link Tree. https://linktr.ee/rajmeesa


Read our other articles here – Video Marketers Community

If you would like to recommend a Video expert to get featured here, simply send his/her LinkedIn profile link to us at team(at)vidsaga(dot)com

Join thousands of Global Video Marketers