Top 25 Video Marketing Disruptors in Singapore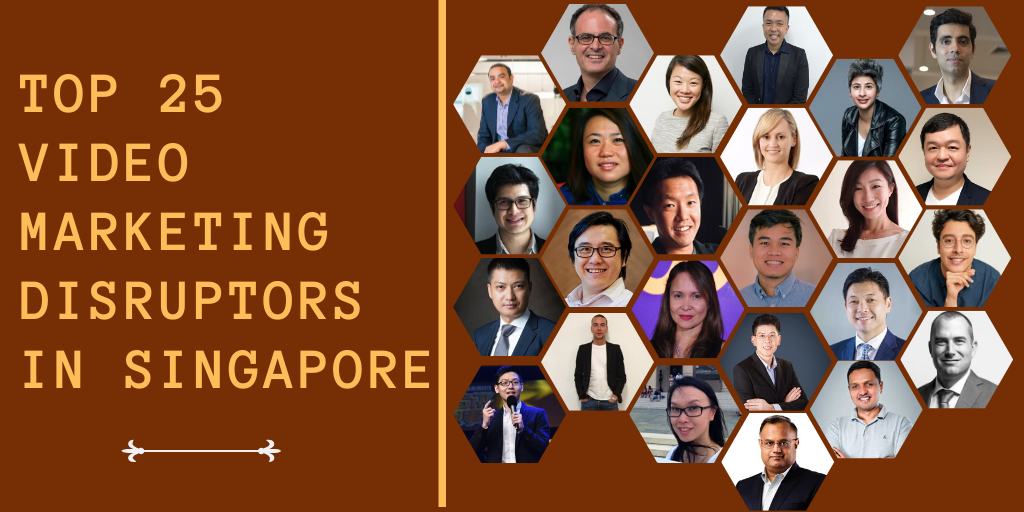 The World is witnessing an emergence of Video Marketing and Singapore is not far behind.
There are many fearless video marketers who have created innovative video marketing campaigns. In order to recognise these people, we at Vidsaga have curated a list of video marketing disruptors.
For this we watched 100s of campaigns, discussed and then finally decided to shortlist these people.
Check out the list. (This list is in Alphabetical order)

Also Check – Top 25 Video Marketing Disruptors (Globally) in 2019


1. Arihant Jain – Co-Founder, Seekify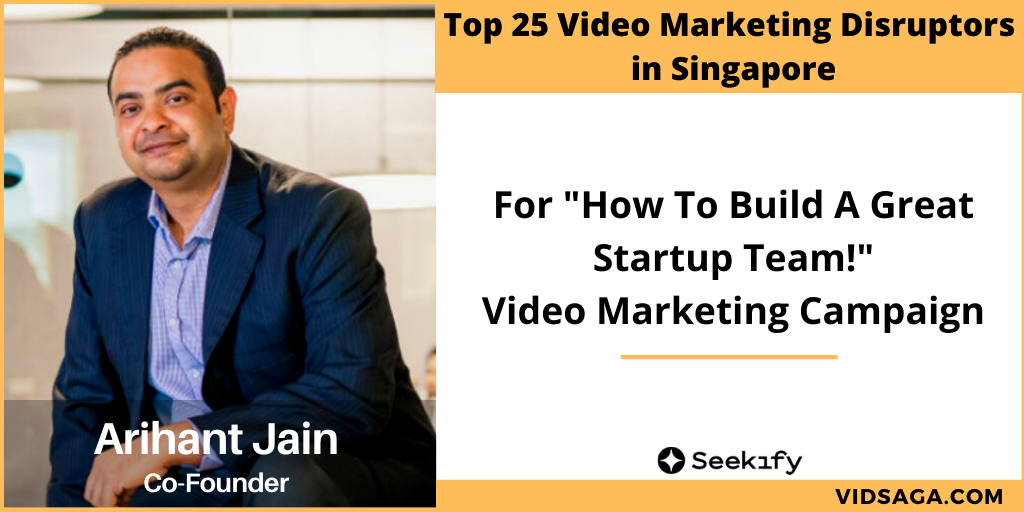 2. Arrif Ziaudeen – CEO, Chope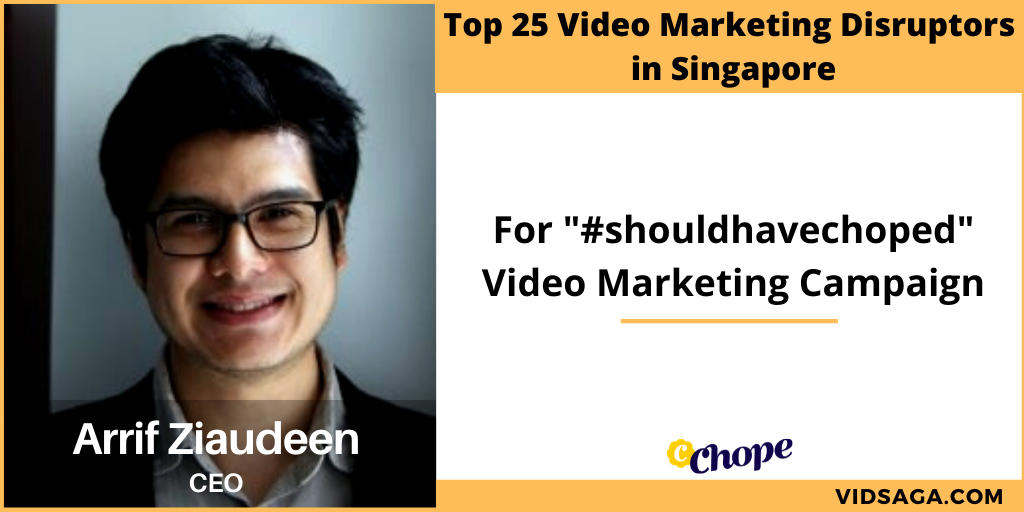 3. Aung Kyaw Moe – Founder & Group CEO, 2C2P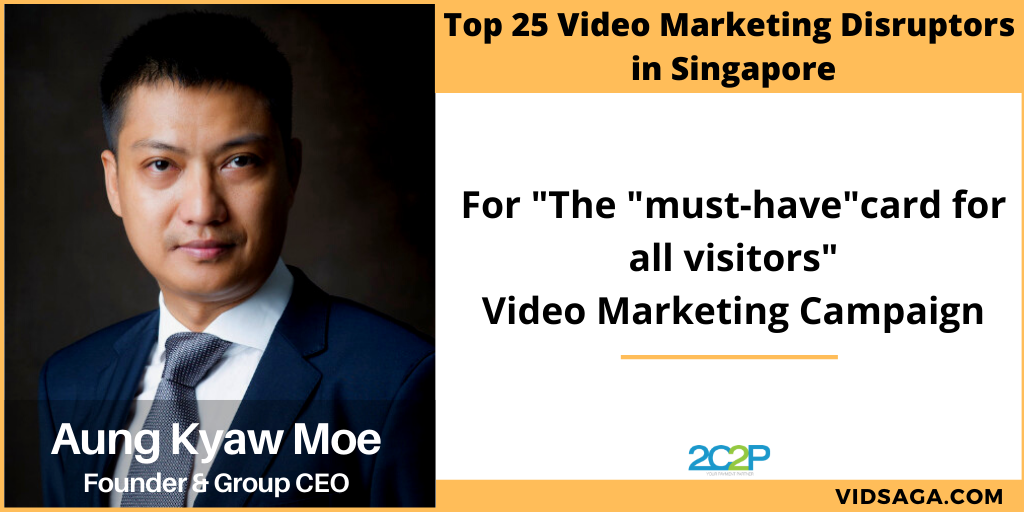 4. Chang Chen – Global Media Head, Bigo Live


5. Charif El-Ansari – CEO & Director, Dropsuite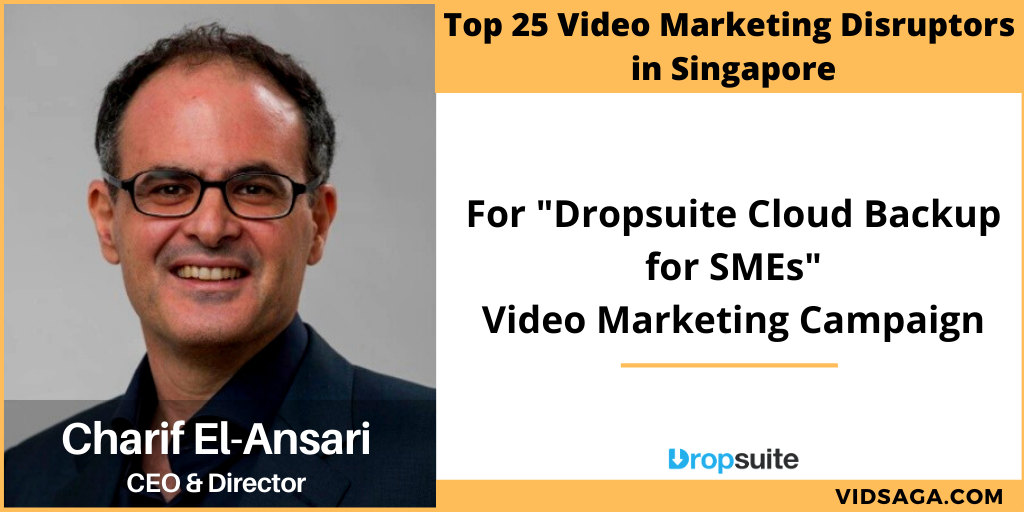 Check this – Top 25 Video Marketing Disruptors in United Kingdom


6. Cheryl Goh – Group VP of Marketing|Founding CMO, Grab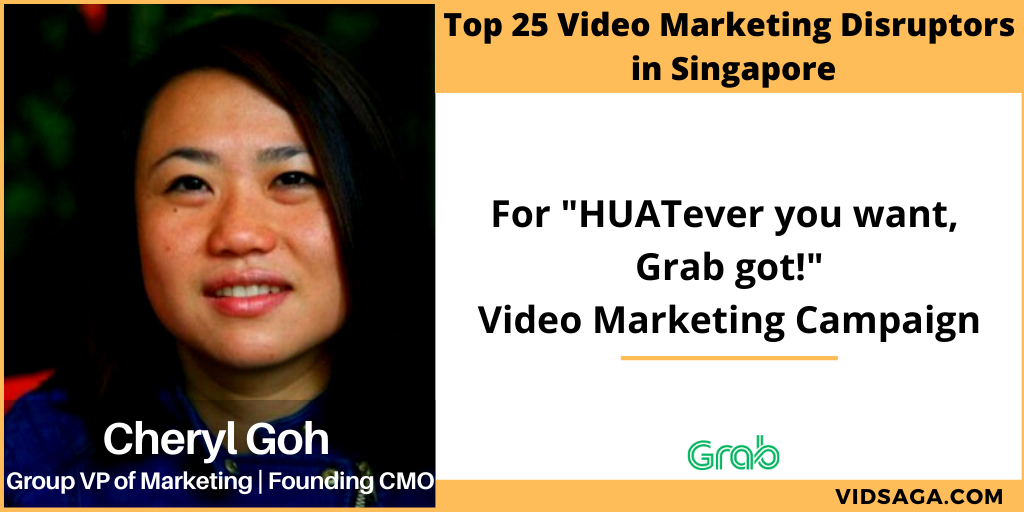 7. Darius Cheung – Founder & CEO, 99.co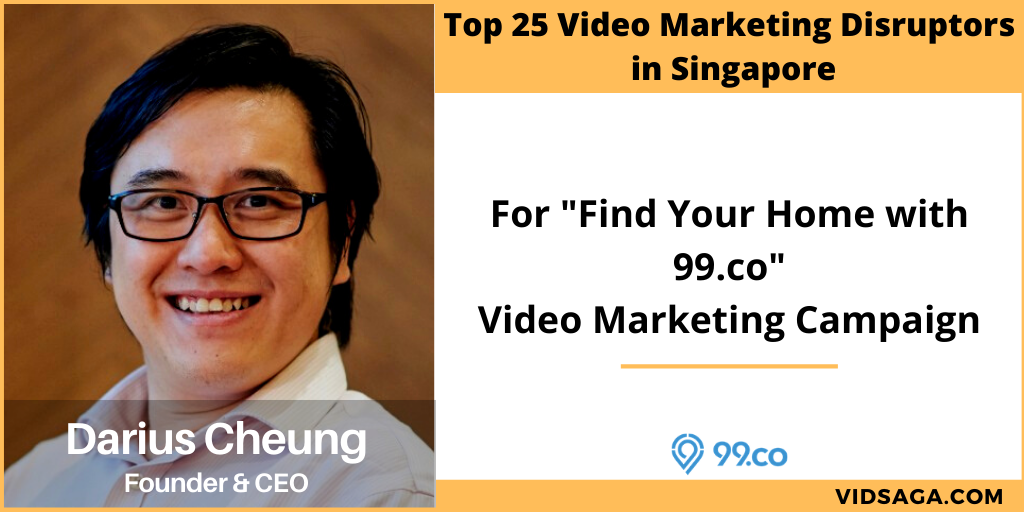 8. David Harling – Chief Marketing Officer, MoneySmart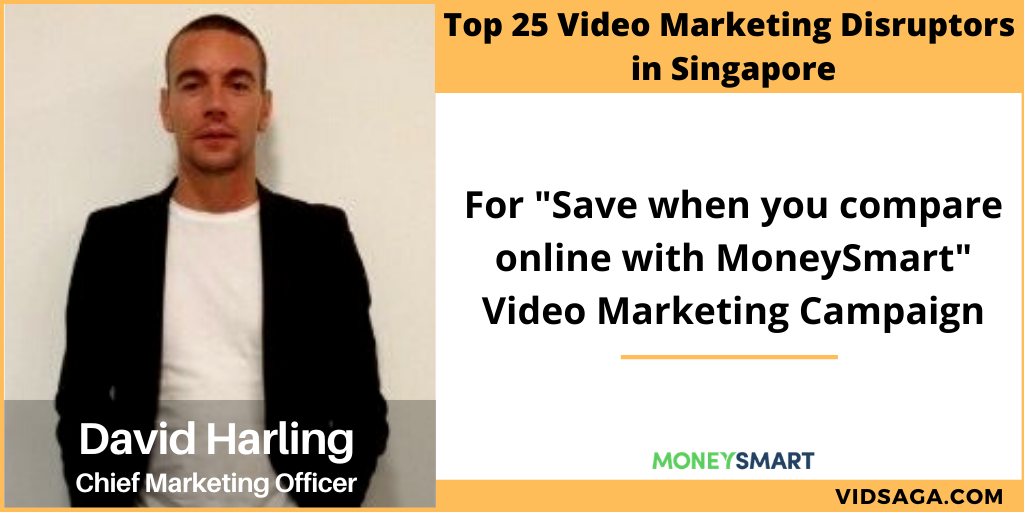 9. Fei Fei Ho – EVP Corporate Marketing, Trax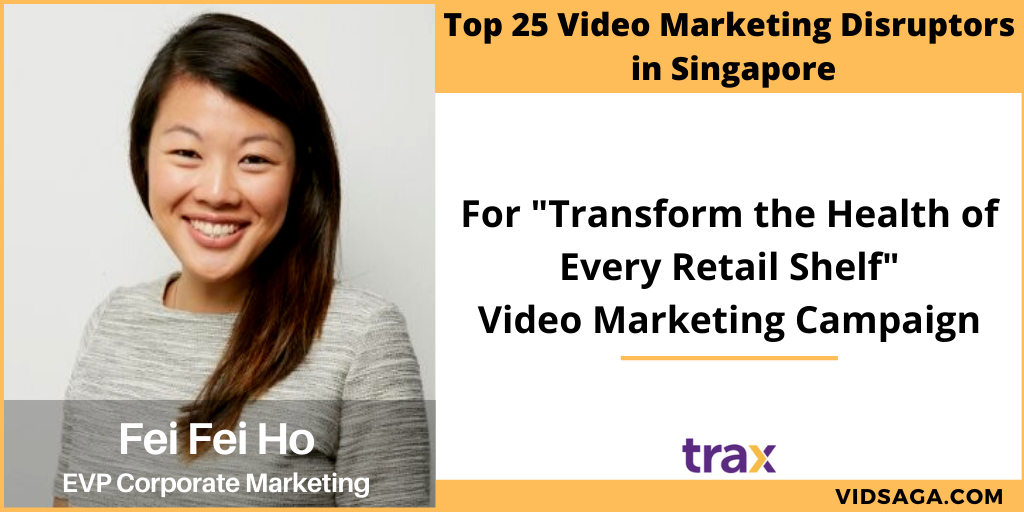 10. Henry Chan – CEO & Co-founder, Shopback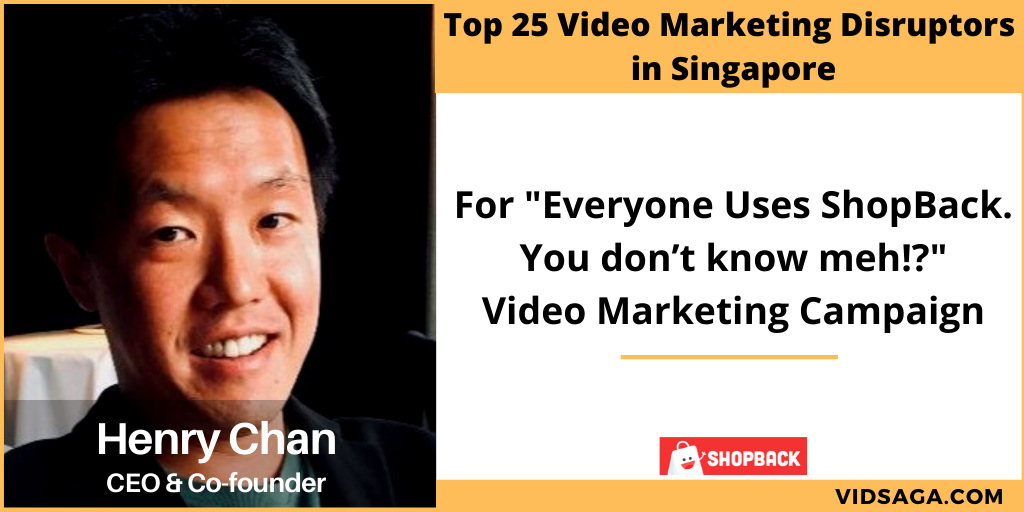 Check This – Top 25 Video Marketing Disruptors in Australia


11. Jane Cruz-Walker – Vice President Marketing, Hooq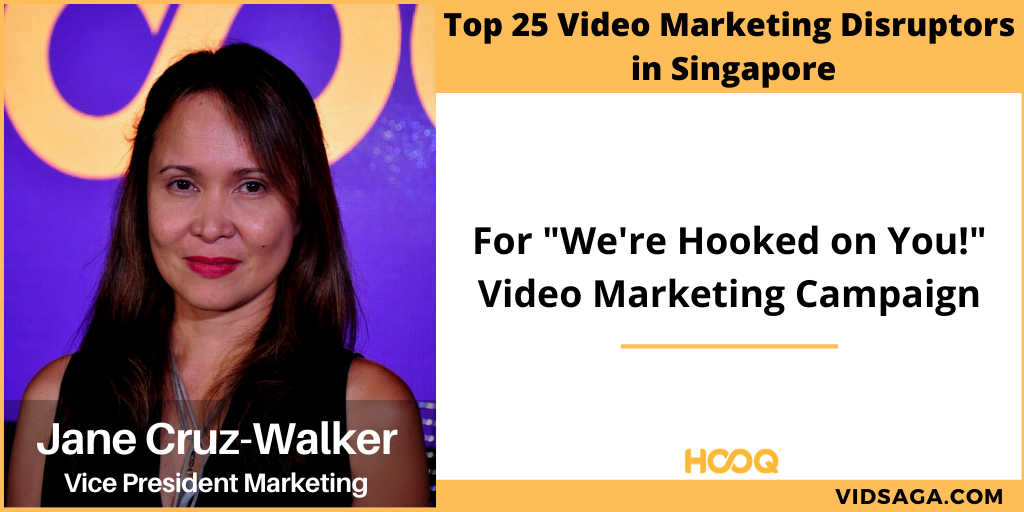 12. Jessica Lim – Head Of Marketing, Honestbee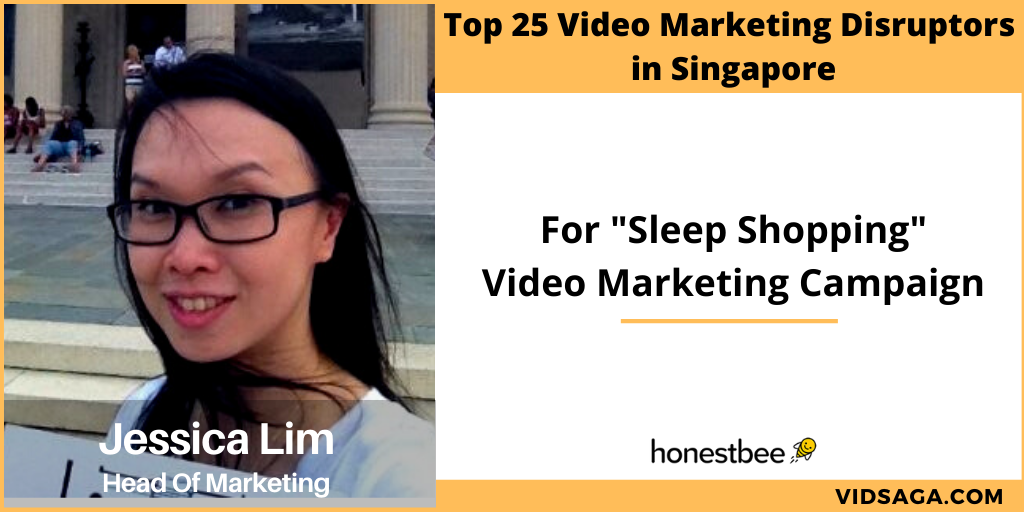 13. Joseph Ng – Director & CEO, Skyfy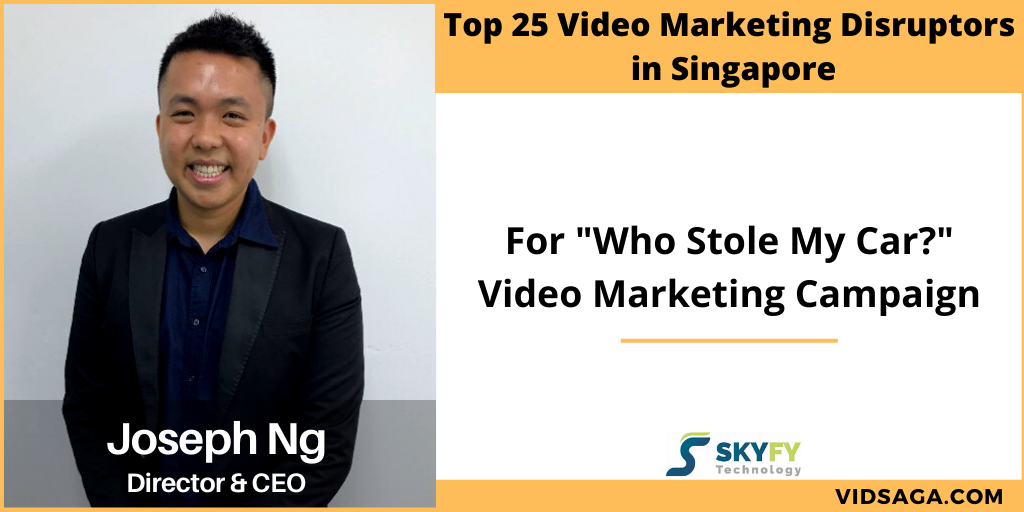 14. Lise Kay – Chief Marketing Officer, Airtrunk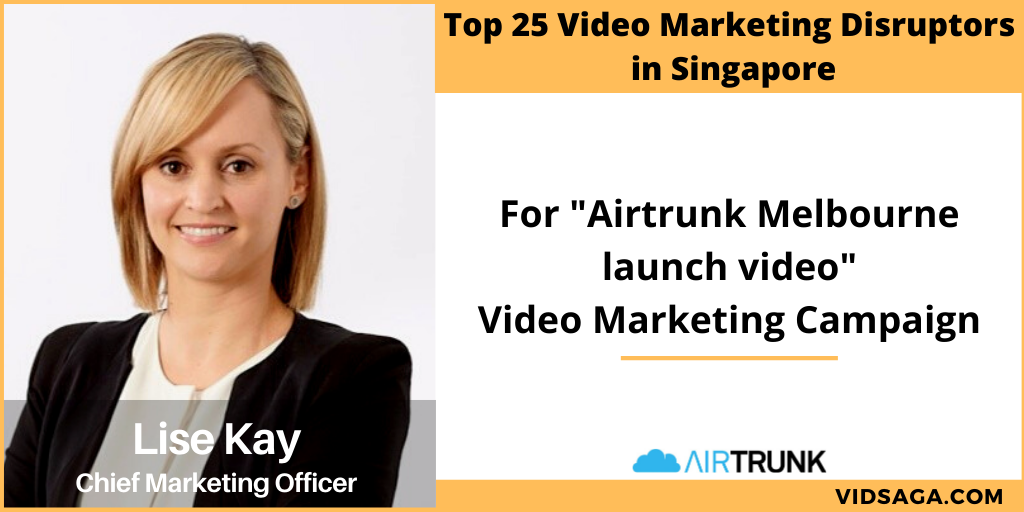 15. Loi Luu – Co-Founder and CEO, KyberNetwork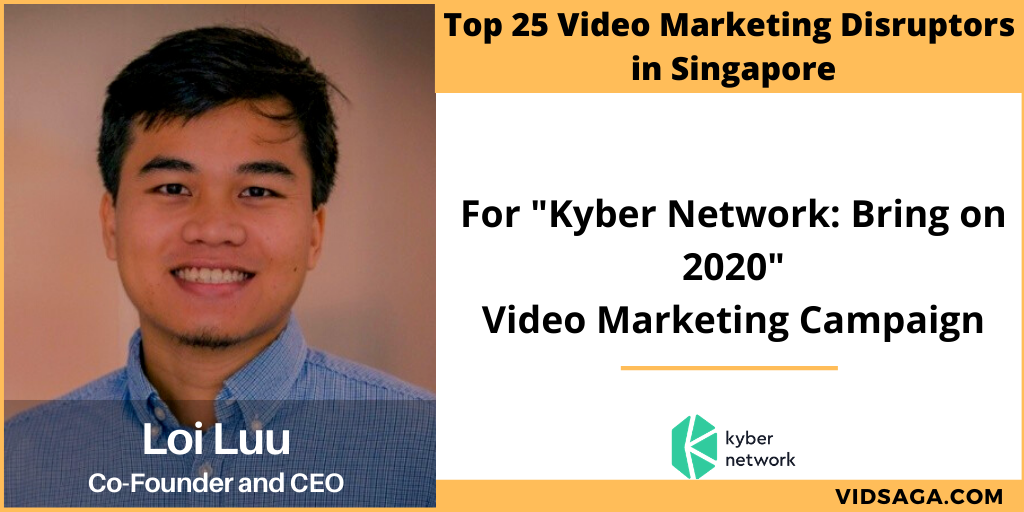 Check This – 25 Video Marketing Disruptors in India you must know


16. Lui ChuianFeng – Founder, Dining Butler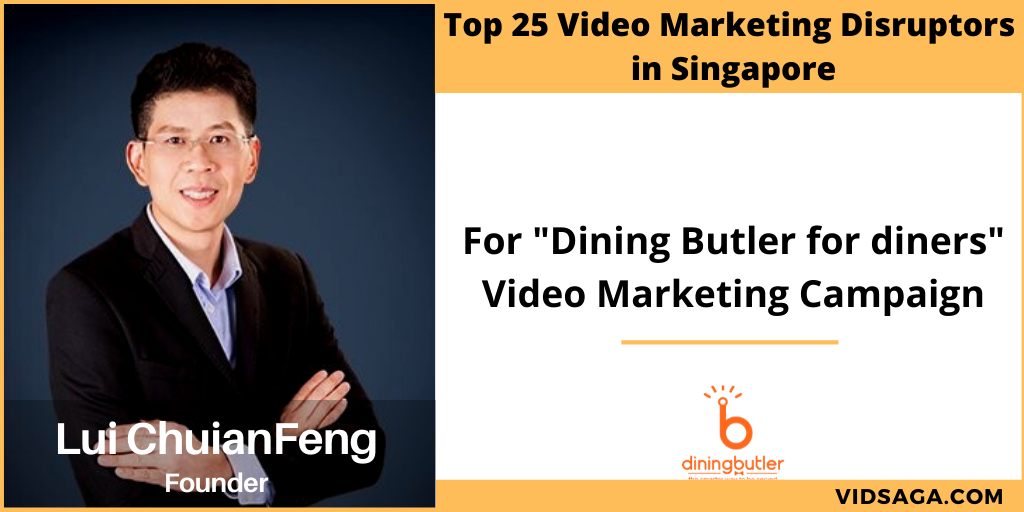 17. Malcolm Rodrigues – CEO and co-founder, MyRepublic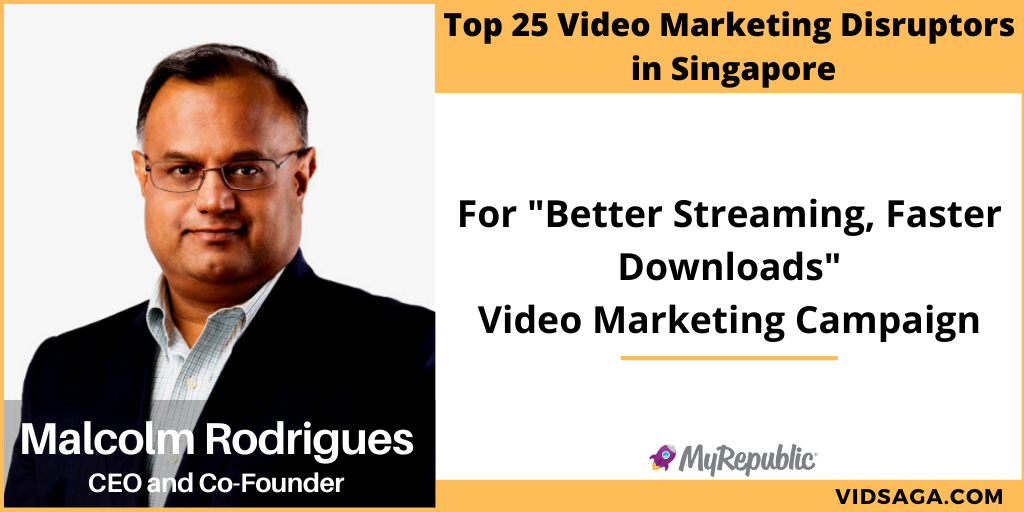 18. Manisha Seewal – Group CMO, Carro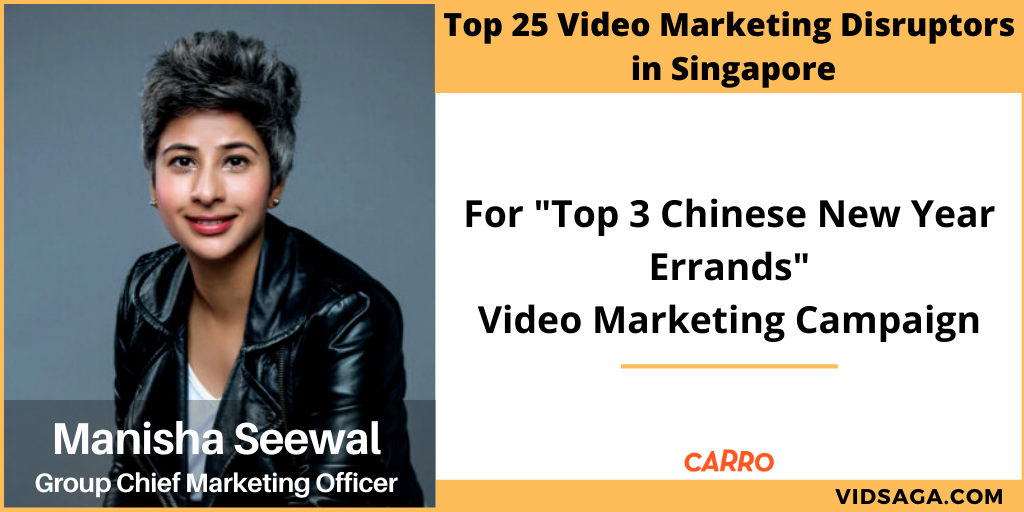 19. Michelle Yip – CMO, Lazada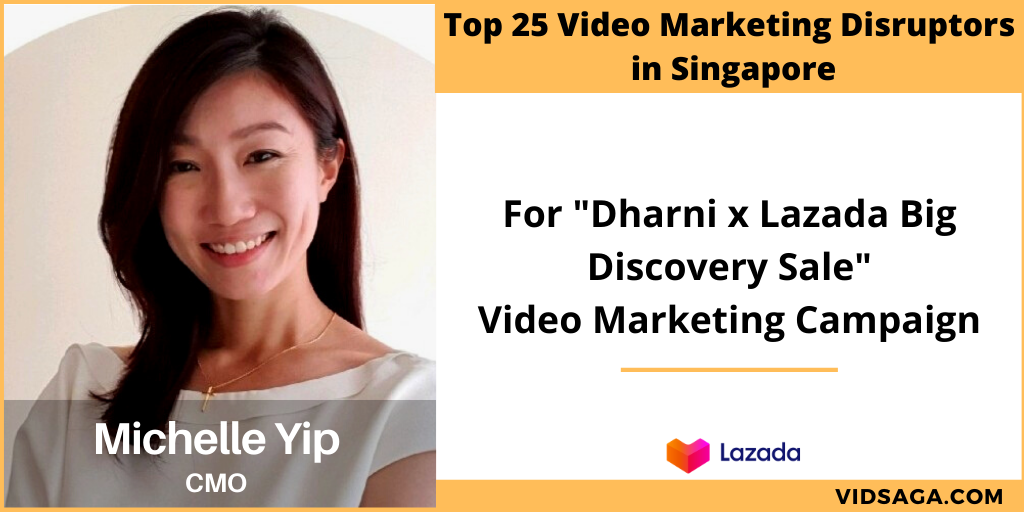 20. Nobu Okada – Founder and CEO, Astroscale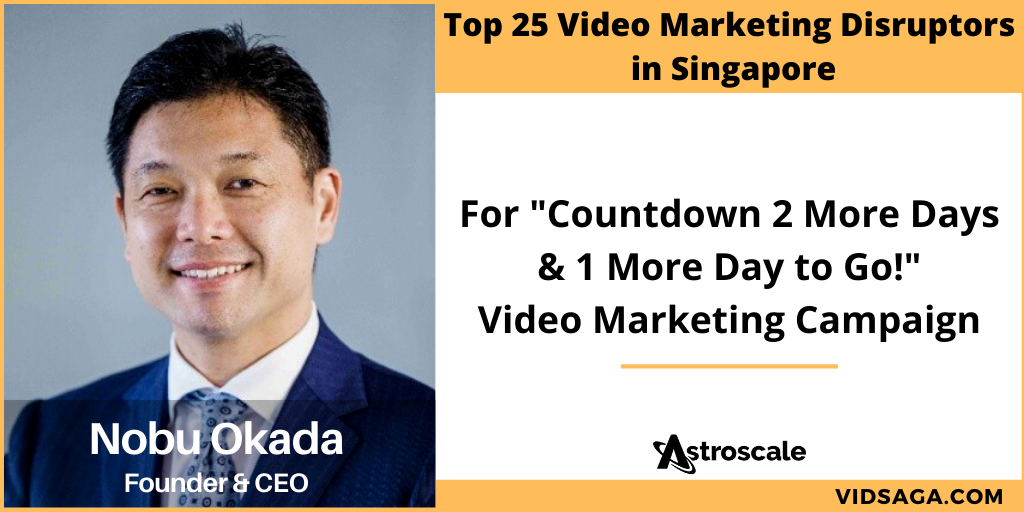 Check – Top 25 Video Marketing Disruptors in Middle East


21. Rajesh Lingappa – Co-founder & CTO, RedMart


22. Rishi Israni – Founder & Inventor, Rotimatic


23. Tan Han Sing – Founder, Tueetor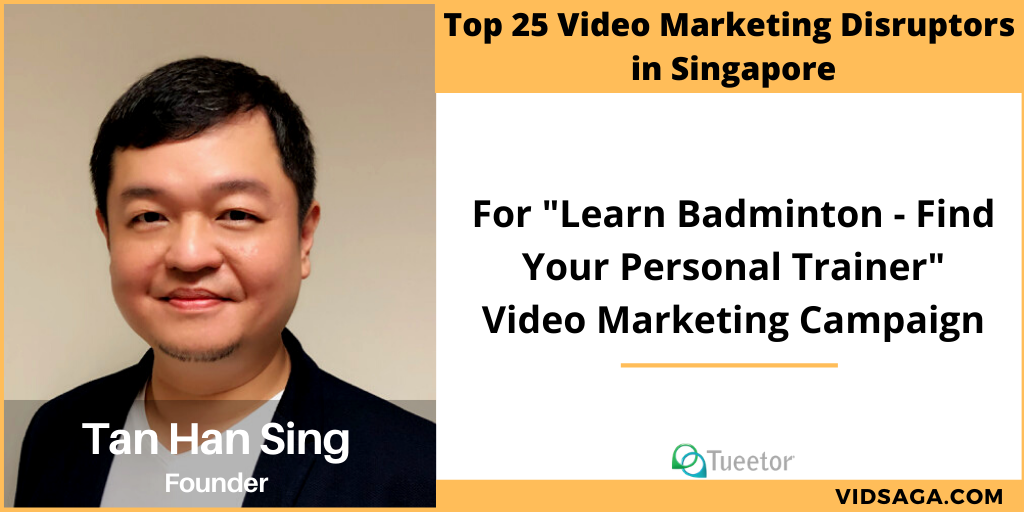 24. Tushar Gidwani – Marketing Director, Zilingo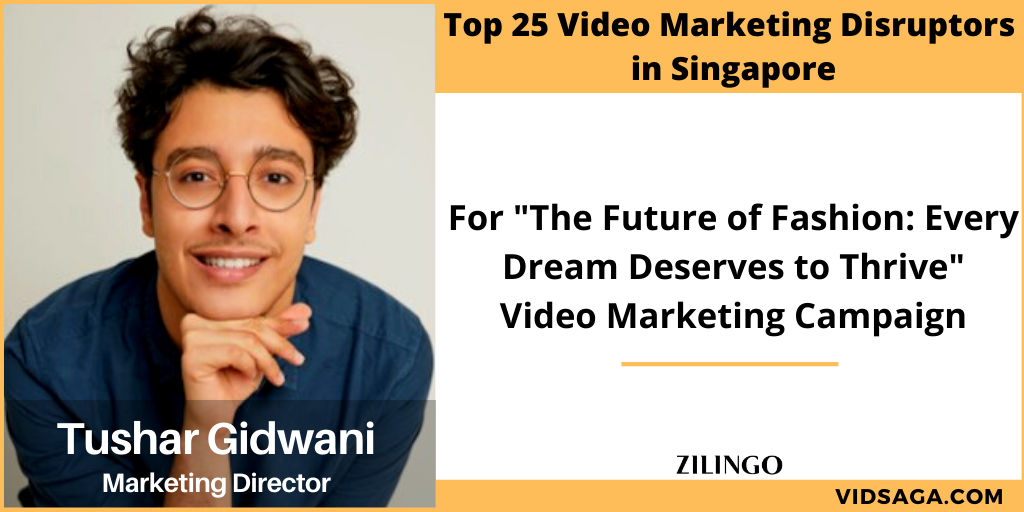 25. Walter de Oude – CEO, Singlife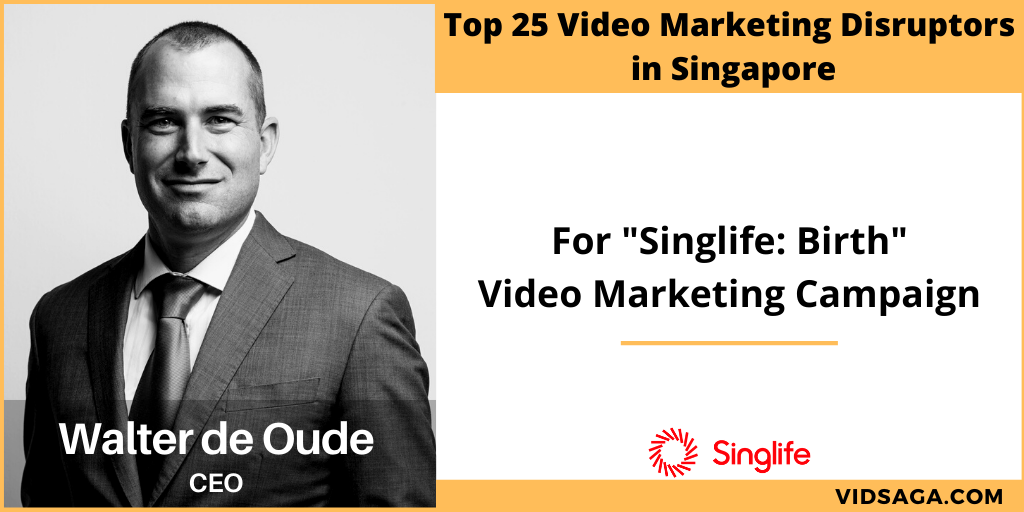 Join our community – Invitation to join Global Video Marketers Community


Join thousands of Global Video Marketers