Top 9 video editing software/tools for small businesses (2022 Edition)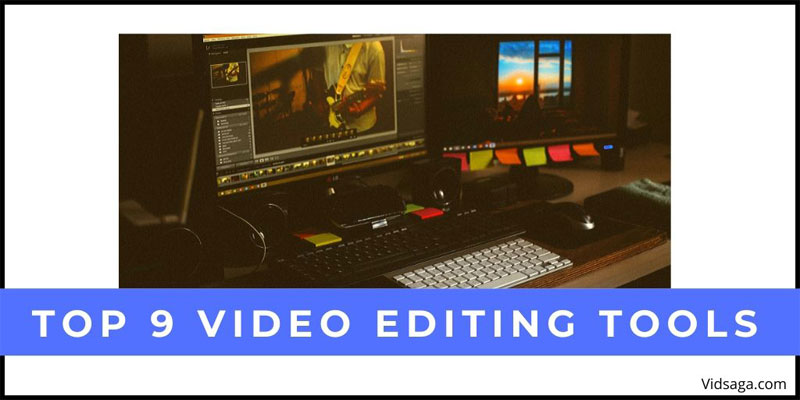 Video making & editing is fun but it's hard to decide which software or tool to use for making your videos awesome.
We know you just want to start editing videos without wasting time on installing it and learning each and every tool.
We have reviewed many video editing tools and hand-picked 3 top-rated tools for beginners as well as professional video editors. This list includes the best video editing software for Windows and Mac users as well.
Invitation to join Global Marketers Community Discussion Space
So, here are the top free, paid, and cloud-based video editing tools you only need to know

Top Video Editing Software (Free)

1. Blender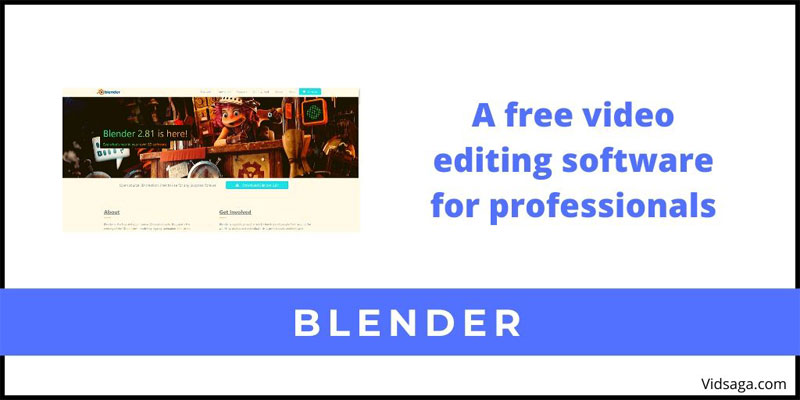 Blender is one of the best professional video editing software. It is an open-source platform that is best for 3d creation.

It provides video editing with features like
speed control,
transition effects,
audio mixing, etc.
You can also live-preview your video. It has all the basic editing options and is completely free to use.
Get updated with Latest Video Marketing News
2. VSDC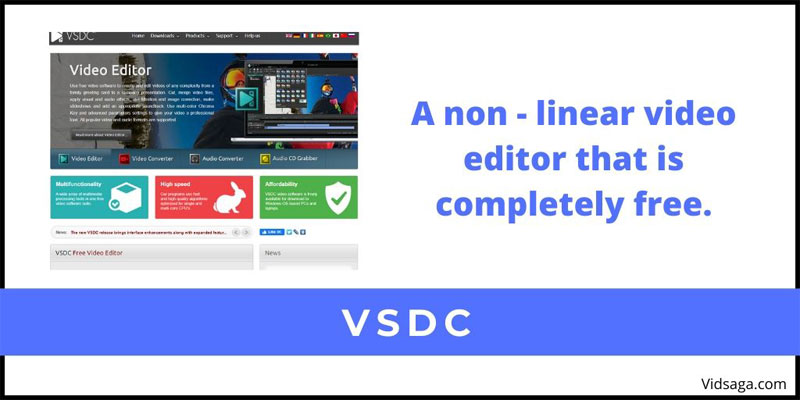 VSDC is one of the top free video editing software. It supports a wide range of audio and video formats like AVI, MP4, MKV, MPG, WMV, 3GP, FLV, etc.
The interface of this video editor is very simple &easy to use and comes with 4k support.
Read – Top 10 Video Analytics Tools for businesses in 2019.
Are you a video marketing expert? Take this quiz
3. Shotcut
Shotcut supports a wide range of formats. It comes with audio capture, webcam capture and supports 4K formats and is one of the best video editing editor for pc.

It is good for basic video editing and has many filters/effects built into its simple layout.
Top video editing software (Paid)

1. Adobe Premiere Pro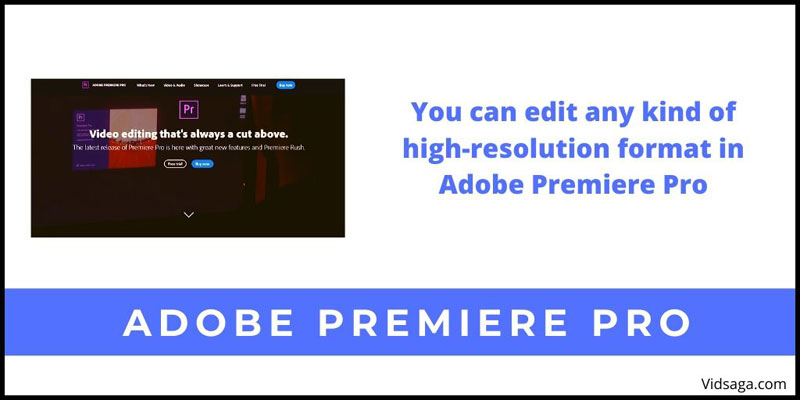 Adobe Premiere Pro is one of the best professional editing software in the market for video editing.
You can edit any kind of high-resolution format.

It provides many video tutorials and comes with a free trial. After the trial, it has two packages to choose from – a single app and cloud for business.

The single app costs around $267 Annually and $669 for cloud annually.
Read – 12 Best Video Hosting Sites for businesses in 2019.

Know the New Things in Video Marketing
2. Filmora Pro
Filmore pro is a complete and best video editing software for windows that provides a variety of unique features like
keyframing,
balance and color correction
audio compressor,
Customizable Effects,
Noise Reduction, etc.
It has two plans for Filmora pro lifetime and yearly. The lifetime comes with all features and costs around $149 and the yearly plan costs around $89 annually.
3. Final Cut Pro X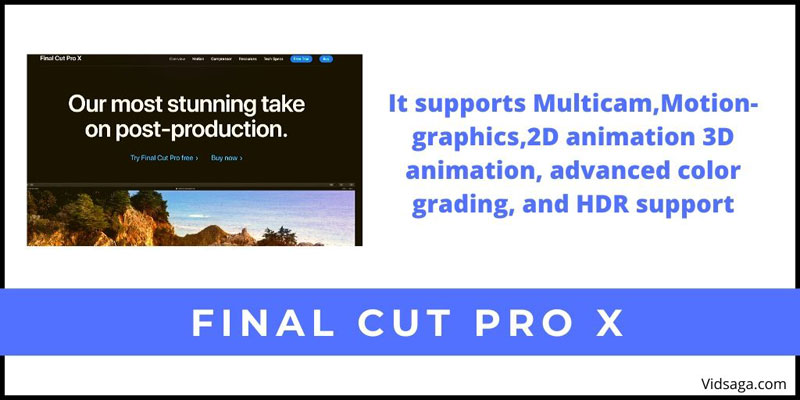 Final Cut Pro X is the best video editing software for Mac.
Final cut pro x comes with all the essential features for professional video editing. It supports
Multicam,
Motion-graphics,
2D animation
3D animation,
advanced color grading,
HDR support, and many more features.
It also supports 360-degree editing.

You can also use Final Cut Pro x on Ipad so it gives you the feature of portability. The Final Cut Pro comes at a price of $299.
Top video editing tool (Cloud-based)

1. Lumen 5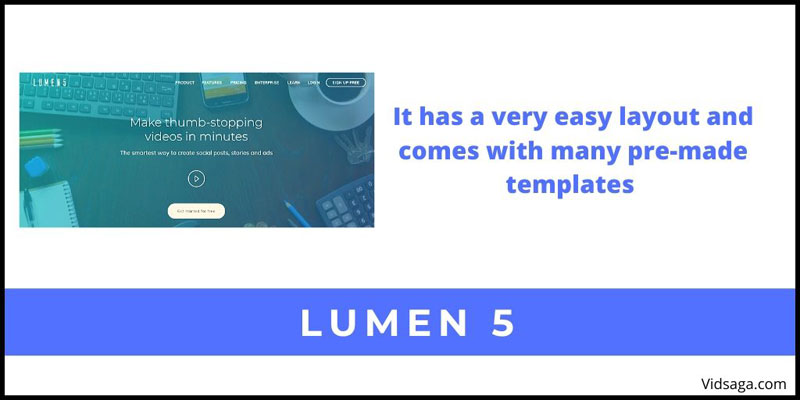 Lumen 5 is a cloud-based online video editing tool. It has a very easy layout and comes with many pre-made templates it has both free and paid plans.
The paid plan unlocks the variety of templates to use. You don't need any kind of video editing experience to use Lumen 5.
2. ClipChamp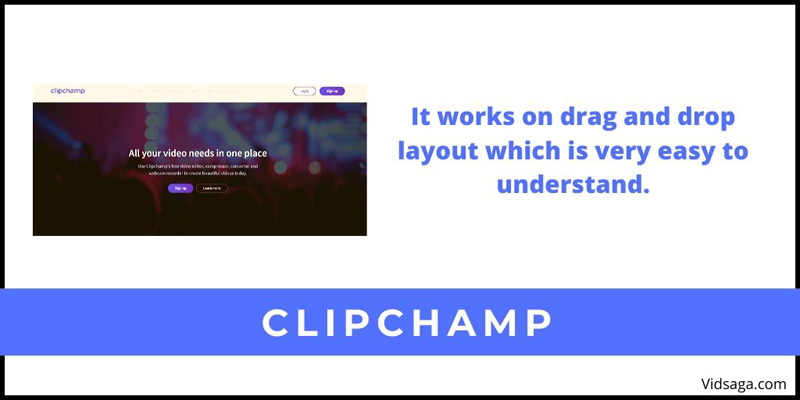 Clip Champ is a cloud-based video editing tool that works on drag and drop layout which is very easy to understand.

You can create all social videos for Facebook, Instagram, Youtube.you can also make amazing slideshow videos as per your requirement.

Clipchamp provides a wide range of stock footage to use in your video. The free version lets you export your video in 480p quality. The premium version comes with four kinds of plans with very reasonable pricing options.
3. InVideo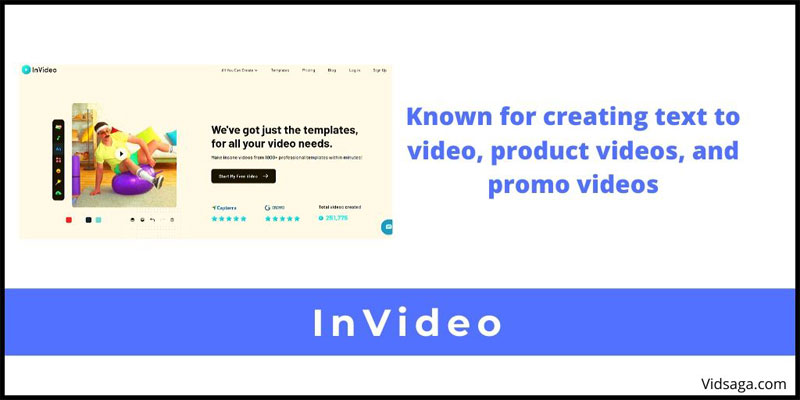 InVideo is known for creating text to video, product videos, and promo videos. It has a very easy layout and you can use this online tool if you want to make a simple video.
The premium version comes with very convenient plans for business and professional and costs around $4 to $15 a month.
Here are the Top 40 Video Production Companies in India
About Vidsaga
Vidsaga is a global marketplace for Organisations to create Videos. Consider it as "Upwork/ Fiverr for videos" with Creative script writing and professional project management.
Join thousands of Global Video Marketers