Video Marketing Story: Topgain Consulting's "Top Gain Client testimonial"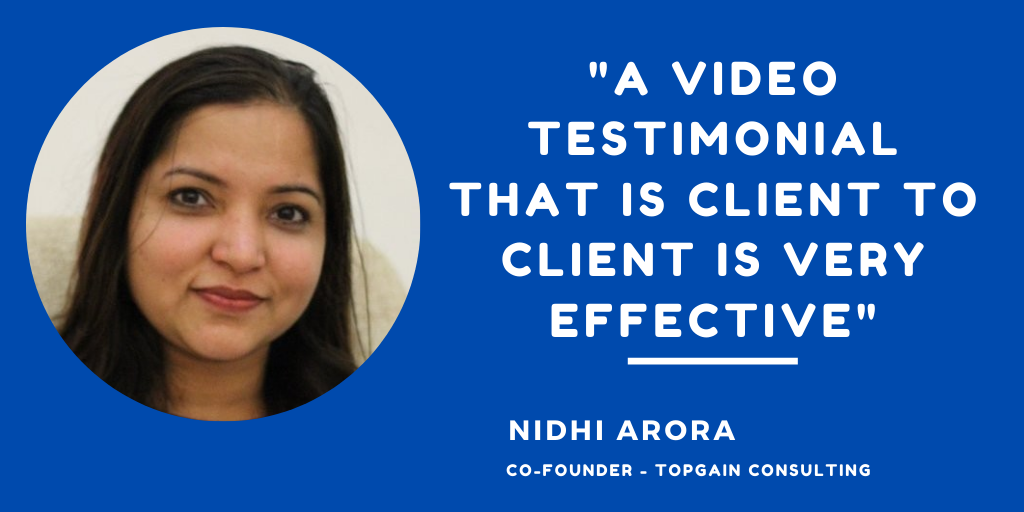 We created this testimonial video "Top Gain Client testimonial" as an honest experience sharing from one of our clients to all our potential clients. I think honesty really comes through.
Nidhi and her team made a short and effective client testimonial video. We interviewed her to know how she conceptualized and executed it.
The idea is to help other marketers and businesses to learn more about producing Client testimonial videos.
Read on to know the story behind this video marketing activity from Nidhi herself.
Invitation to join Global Video Marketers Community
1. Tell us about your life journey, in brief, Nidhi?
I am a PGDM from IIM Calcutta, and have spent most of my life doing HR, consulting, and IT. Marketing is very new to us. The past video campaigns were done for my NGO, and that experience, coupled with the long years in consulting, helped us draft this particular video.
Check out – Top 25 Global Video Marketing Disruptors
2. What was the business objective behind "Top Gain Client testimonial" video marketing?
We are in a very niche area – Trusted Business Advisory for promoter led Indian organisations. Our consulting model and ethos are very different. The best way to explain that model to potential clients is to have another client talk to them about it. That was the objective of this video.
Get updated with Latest Video Marketing News
3. How did you conceptualize and execute it?
We asked a client to just give us feedback about their experience with us. We had done some work for them. They were happy to share that experience. We outsourced only the videography and sound editing. The conceptualisation and the design was all done by us. As you have noticed, it's a short video, and we intended to keep it that way.
Are you a video marketing expert? Take this quiz
4. What was your distribution strategy?
It was published on our website. It's on the home page, so that any potential client who comes to the website sees this first. In terms of placement it is on the right, where the chances of a user clicking are much higher.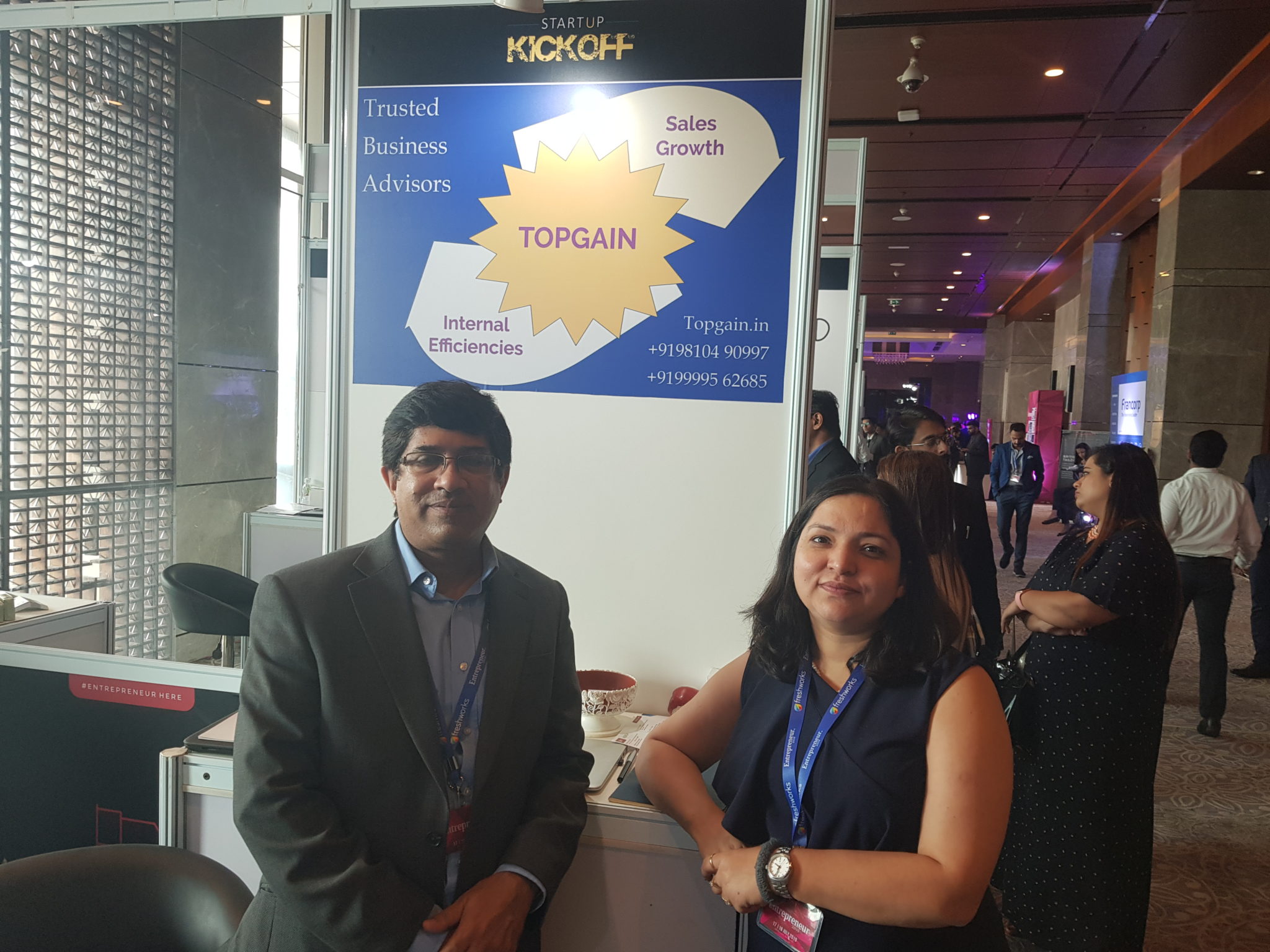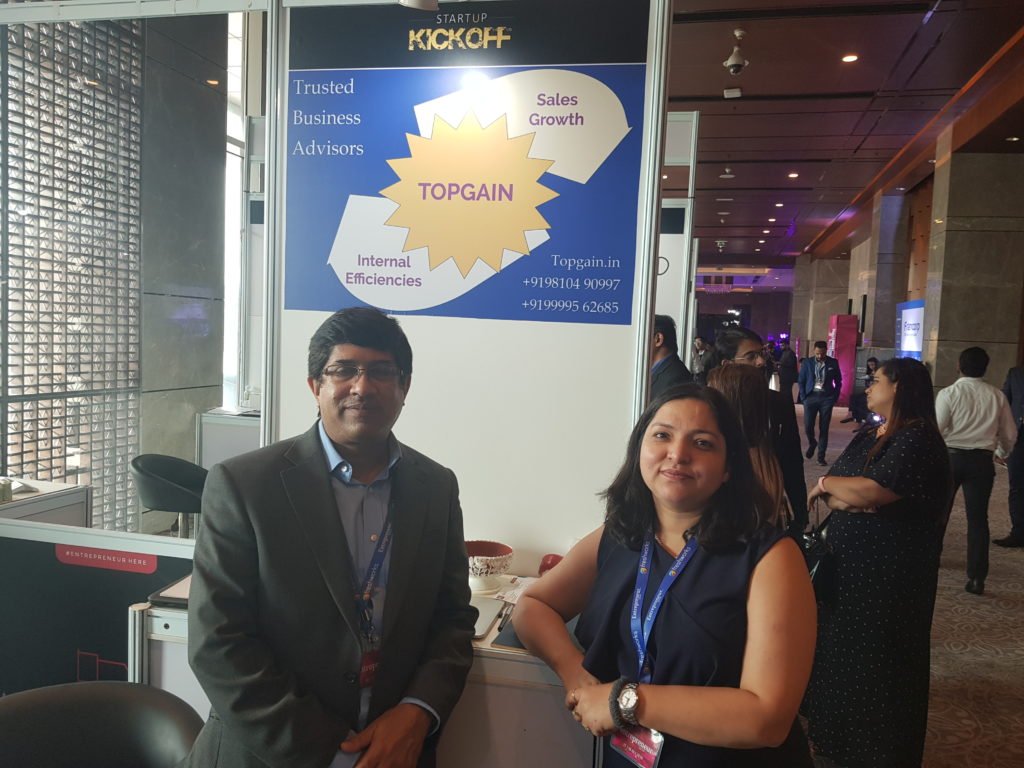 Know the New Things in Video Marketing
5. What is your major learning from this video marketing activity?
1. It makes sense to have a good video professional with you. Ours did a good job.
2. A video testimonial that is client to client is very effective. It really helps them get what we are about.
6. Please name the team behind this?
Sanjiv Menezes
Nidhi Arora
The client is Dr. Biplav Agarwal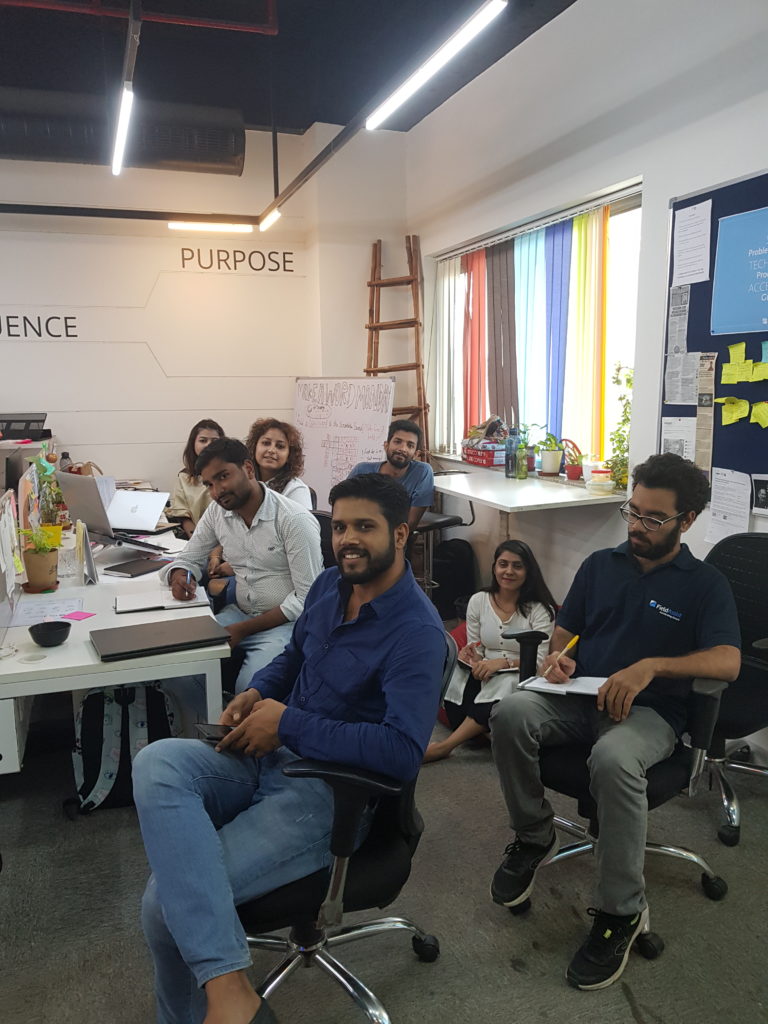 Here are the Top 40 Video Production Companies in India
7. What tips you would like to give to video marketers for video content marketing?
We created this as an honest experience sharing from one client to all our potential clients. I think honesty really comes through.
The second tip I have is brevity. If a video is over 45 seconds, it is very likely that it won't be opened. I uniformly delete all videos that are longer than 90 seconds. Our target group is such that they really don't have the time to sit and watch long-ish videos. They won't do it.
The third tip is to make it for the audience, not for your own ego. "What does the audience want to see in this video?" is a question we ask again and again. It is very easy to have an inside-out view and 1000 things that we want to highlight. But that audience focus has to really come back again and again.
About Vidsaga
Vidsaga is a global marketplace for Organisations to create Videos. Consider it as "Upwork/ Fiverr for videos" with Creative script writing and professional project management.
Join thousands of Global Video Marketers