10 New things in video marketing in March 2020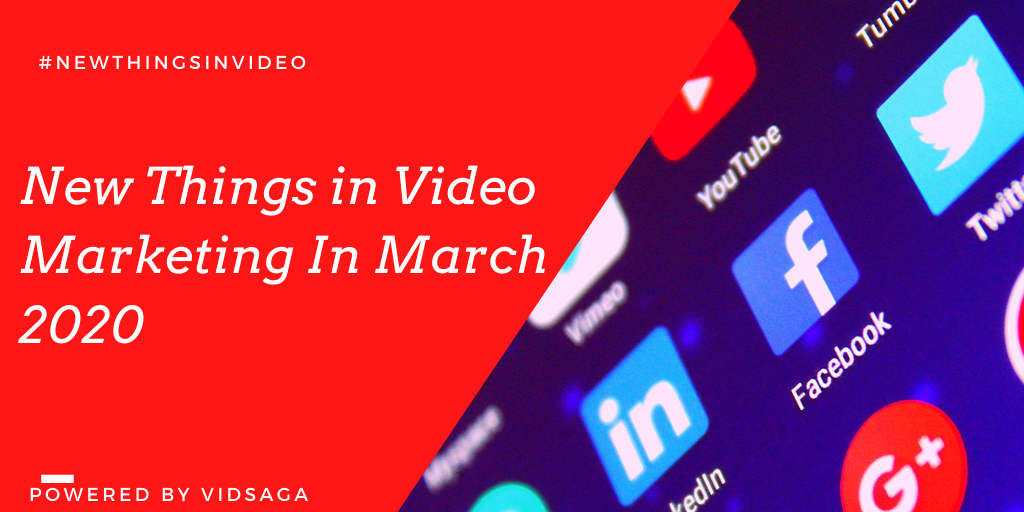 With the COVID-19 outbreak and so much going on all around the world, many industries are drastically affected. To keep the social-distancing majority of people are online and we are also working from home to bring you the most important new things in video marketing in March 2020.
Invitation to join Global Video Marketers Community
1. TikTok introduces a new analytical element for creator marketplace app
TikTok's launches a new analytical tool for the 'creator marketplace' app. This will give real-time insights of engagement rates, audience demographics, and influencer campaign views.

Currently, the Chinese company is working on an "invitation based-experience system" and brands can apply through the main website.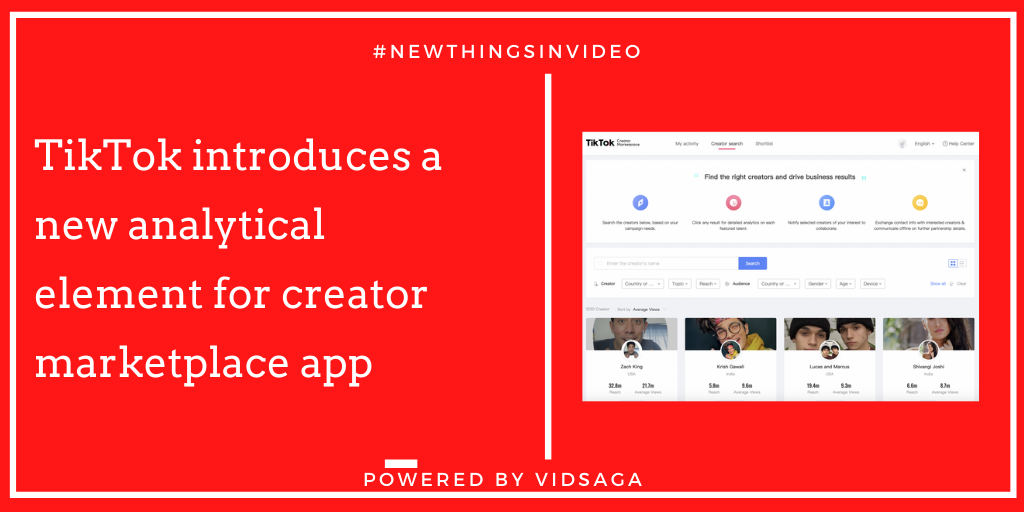 Check out – Top 25 Global Video Marketing Disruptors
2. YouTube creators now can ensure bell notifications are being sent without error
YouTube creators will now have access to a new set of data which will make sure that bell notifications are being sent without any error.


With this new notification analytics, creators will be able to see how many subscribers received the bell notification and how many clicked on it. This will also show how many views were received from direct bell notifications.

Get updated with Latest Video Marketing News
3. Twitter launches its own version of stories "Fleets"
Twitter has launched its own version of stories and they are calling it "Fleets". Users will see a new rounded profile icon much like Instagram stories on top of their feed. According to Twitter, this will provide users a new way to share, "what" isn't overtly public.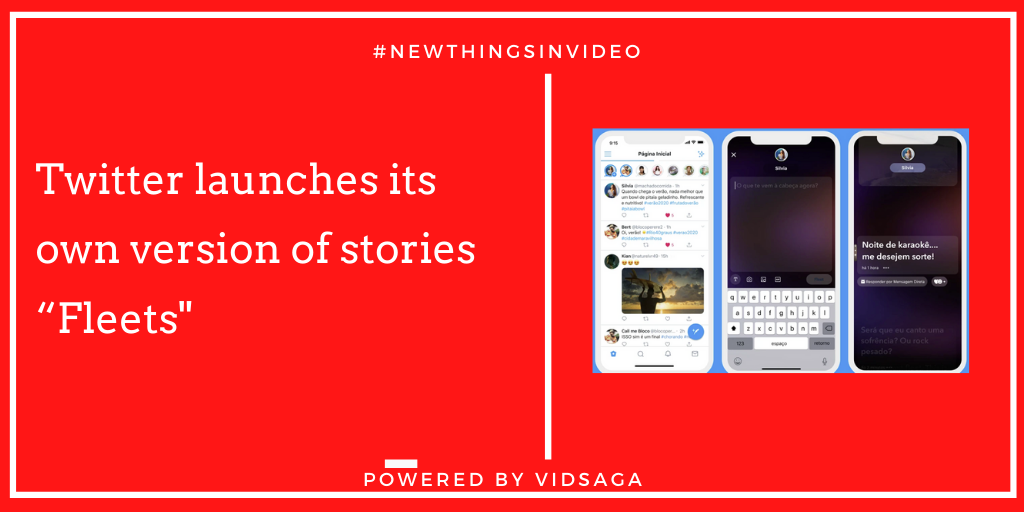 4. TikTok is testing a new option to add external links to clips
A few months back, TikTok allowed selected users to add a Wikipedia link to their video clips in order to provide more context. Now, TikTok is testing a new set of options in which creators will be able to attach links to Wikipedia, Tripadvisor, or Yelp in their video post.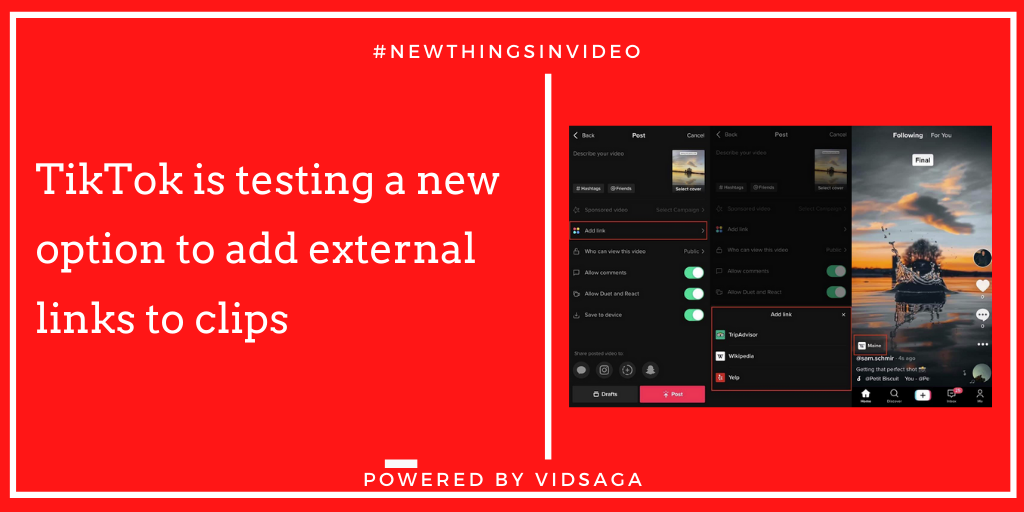 Are you a video marketing expert? Take this quiz
5. Reddit launches new "Trending Takeover" ad units
Reddit has recently launched new Trending takeover Ad units which will feature Fad, Trends and movements that will last for about 24 hours. These will take a major space in Reddit feed.

This will be a huge opportunity for advertisers looking to align conversations in real-time.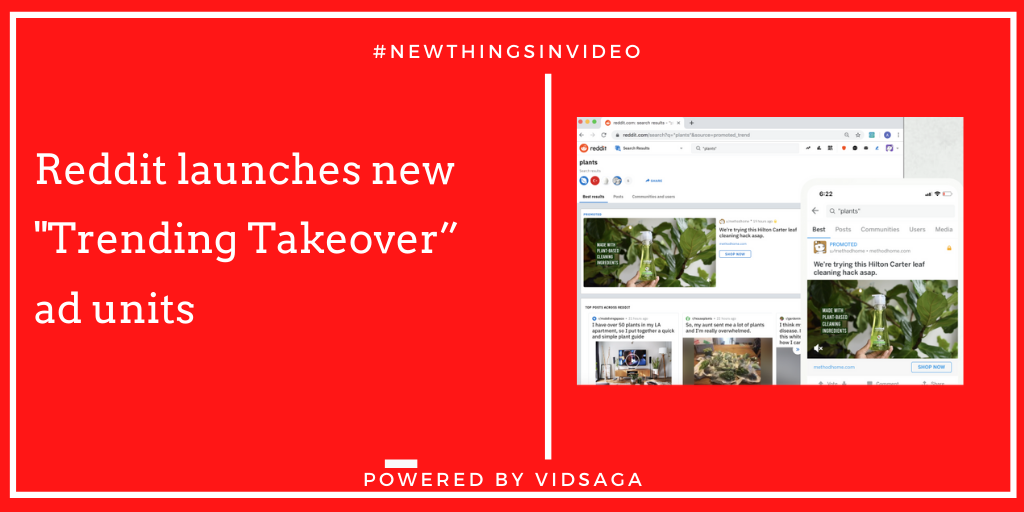 6. Instagram is testing an option to re-share live videos on IGTV
Instagram is currently testing an option that will allow you to re-share live videos directly to IGTV as soon as they are broadcast.

This will be an easy way to increase your IGTV content library.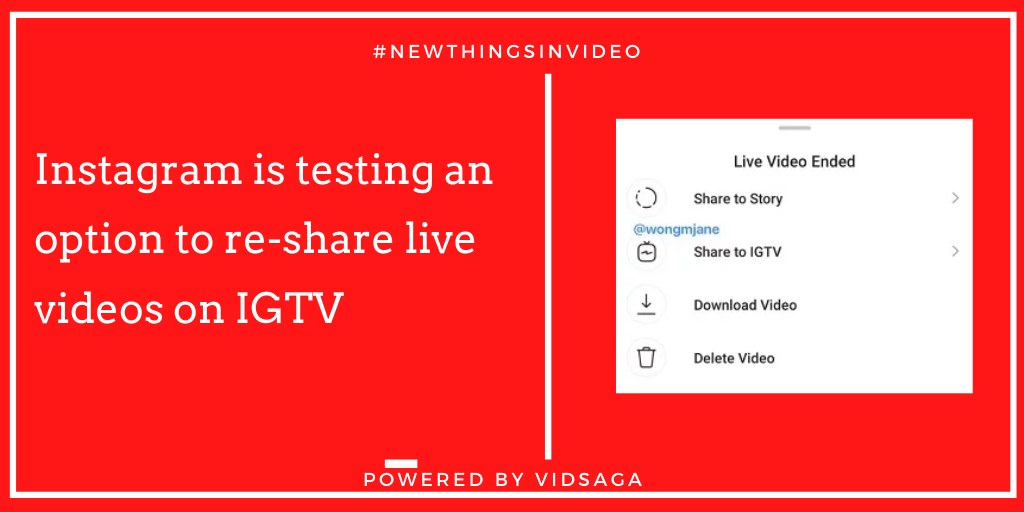 7. Discovery launches a new streaming app "Discovery Plus"
Discovery is all set to enter in the Indian market with their new OTT app "Discovery Plus". This new D2C streaming app will feature premium "real-life" entertainment. The introductory subscription price will be of Rs 299 per annum.
The app is specially developed for India and will reach a strong base of 25 million in Tier1 and Tier 2 cities.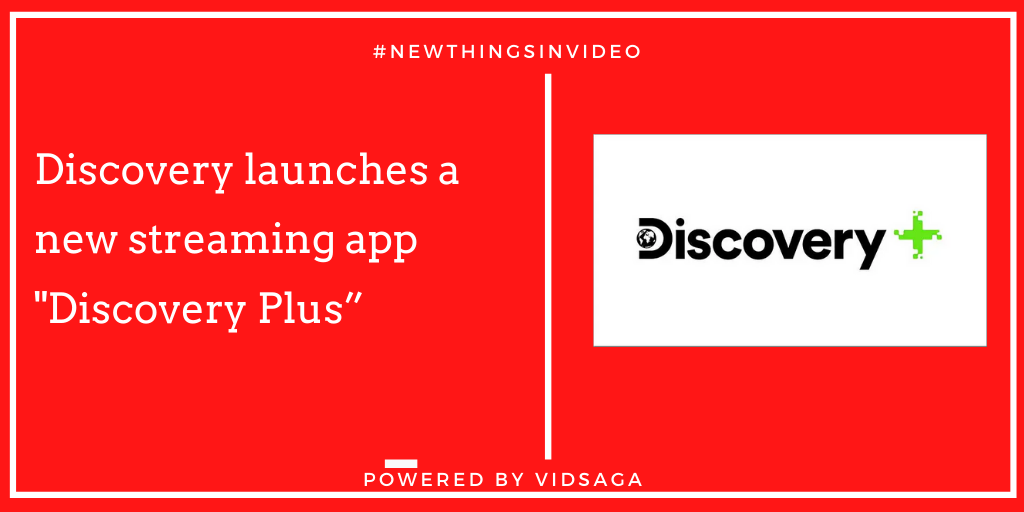 8. Instagram launches the first stage of IGTV monetization
Instagram is reaching out to a group of creators to participate in the testing for stream ads in their IGTV videos.

The participating users will receive a 55% share of all advertisements on IGTV videos. This is the same as YouTube.
The company will start testing the ads this spring.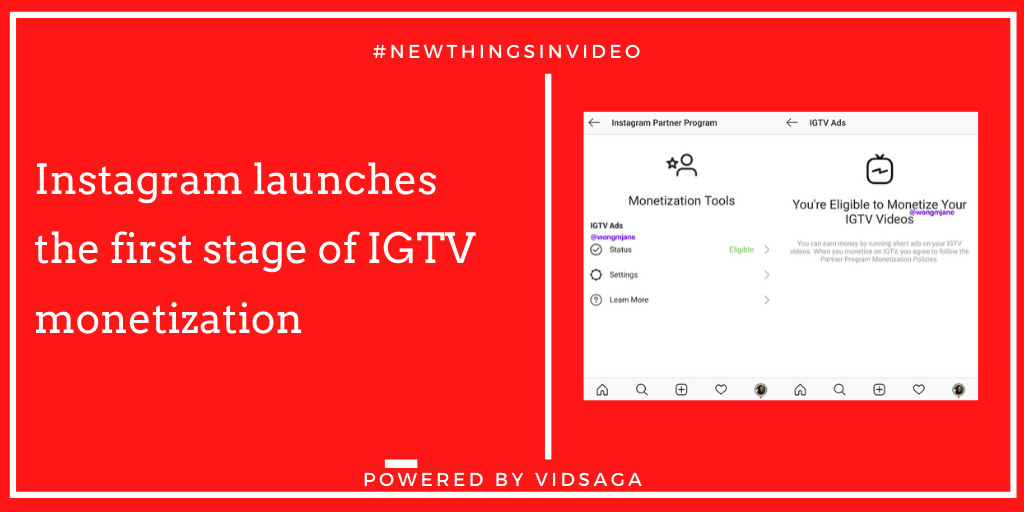 Know the New Things in Video Marketing
9. Snapchat launches 'Here for you' resource in response to COVID-19
Snapchat will be preponing the launch of its 'mental health resource center' to all users in response to the rising COVID-19 pandemic – ' Here for you'
The idea is to provide in-app support to users who are experiencing emotional or mental health problems.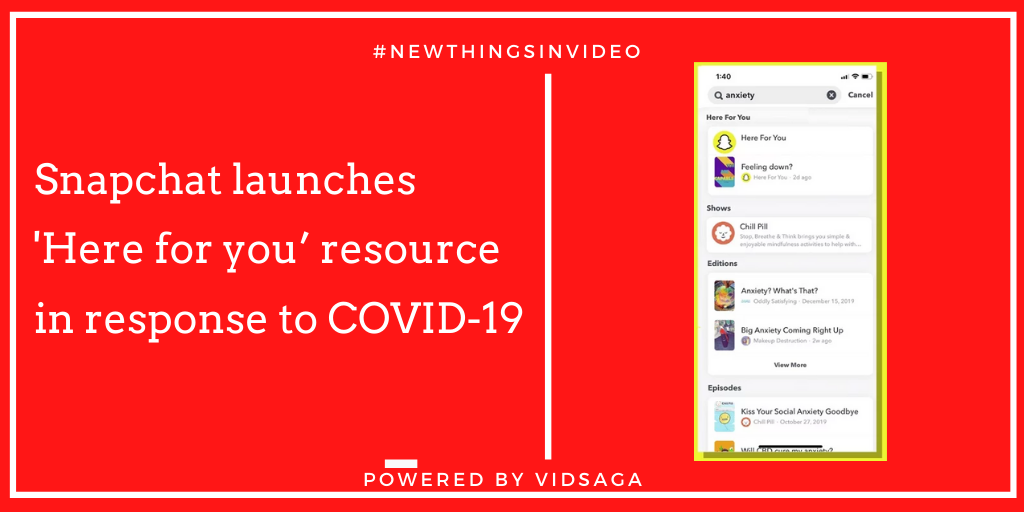 10. Instagram launches 'Stay Home' stickers and stories to encourage people for social distancing
Recently Instagram has launched 'Stay Home' stickers for Instagram Stories. The facebook-owned company believes that it will encourage people to stay inside their homes during the COVID-19 outbreak.
The company is also launching group stories that will gather together story frames in which users can use the 'Stay Home' sticker.
About Vidsaga
Vidsaga is a global marketplace for Organisations to create Videos. Consider it as "Upwork/ Fiverr for videos" with Creative script writing and professional project management.
Join 52,000+ Global Video Marketers' Community