How Dropbox Acquired 10 million Customers from Explainer Video Marketing?
How Dropbox Acquired 10 million Customers from Explainer Video Marketing?

Importance of Explainer Video Marketing is not unknown to marketers. It can help your business in terms of traffic and conversions.
You can get hundreds of awesome articles on the internet just by googling "importance of explainer videos", so I am not going into importance anymore.
I am trying to instigate the exploration by enlightening them with the case study of Dropbox.
We all know about Dropbox, you can access your documents across computers and devices just by downloading a simple program.
As a startup, Dropbox knew it had a problem-solving product but did not know how to reach the audience.
To reach customers, Dropbox commenced with Google AdWords but soon realized that they were spending $244-$399 per customer they were acquiring.
It was considered a sumptuous deal as the product was just $99 at that time.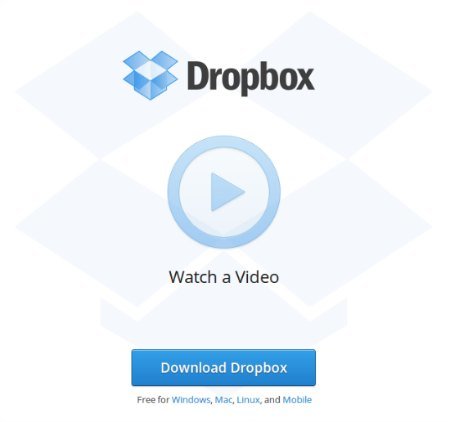 Invitation to join Global Marketers Community Discussion Space
Dropbox adopted a new strategy
After a huge loss, they decided to switch to a new strategy, a viral referral campaign to attract more customers.
In this viral campaign, Dropbox users were encouraged to share the product via email and social media (Facebook, Twitter) and subsequently,
they would get extra space for free in their accounts for every new person who signed up from their referrals.
The campaign got successful and resulted in a total of 2.8 million invitations being sent over a month.
But the campaign couldn't entail numbers in terms of customers and revenue.
So, they approached a company called Common Craft to create an Explainer video for them.
This video was made by Common Craft, a Seattle-based firm. They began making videos in 2007 and since then has created videos for Google Docs, Twitter, and Dropbox.
Check out – Top 25 Global Video Marketing Disruptors
Dropbox found a solution
This two minute and the seventeen-second Dropbox Explainer video was placed on the front page of Dropbox.
The video remained the central point of the homepage for several years. Dropbox provided two options to users and one of the only actions was watching the video other than sign up.
According to Dropbox, the video was viewed about 30,000 times per day. Dropbox grew at an incredible rate and became a real-time case study.
Here are few wisdom untangled from Dropbox success:
Get updated with Latest Video Marketing News
Things that audience care about Dropbox
The video was designed to be an explanation and its content was not about any technical superiority, marketing buzz or features.
Instead, it answers a very basic question- Why should I use your product? They answered this question in a classy way and were able to motivate website visitors to sign up.
Learn from Video Marketing experts

Higher conversion rate
We have written numerous articles on how Explainer video is your perfect bet to increase explainer video conversion rates.
According to the explainer video case study done by Internet Retailer, more than 85% of the audience is more likely to buy a product after watching an explainer video.
Dropbox conversion rate is higher than 10% with the help of a simple explainer video, which eventually increases to 10 million more customers.
Higher revenue
An explainer video can turn your few thousands to million revenue and it indeed worked well for Dropbox.
They spend $50,000 for a 120-second video and acquired 10 million customers and made over $25 Million in revenue.
Virtual presence
The team of Dropbox didn't have to go anywhere to promote the idea and this is the best part of Explainer video, it helps you give a perfect pitch to the audience across the world every time and you don't even have to be there.
The idea is just undeviating- to explain your product or brand in a few seconds.
Better product understanding
Dropbox created a story of an individual who is facing a problem and finally gets help from Dropbox.
They used stop motion animation for the video and that video was simple enough to help less tech-savvy people understand the basic concept of Dropbox.
Here are the Top 40 Video Production Companies in India

Videos are preferred over words
Google AdWords to a viral campaign to successful explainer video, Dropbox case is indeed the finest example to comprehend how with the help of an explainer video, it is easier to show the things in an inimitable way and spread your message successfully.
The audience is less likely to adopt what they don't understand, which makes it must to have an explainer video.
If you have any qualms about creating an explainer video, we at VidSaga.com would be happy to help.
Submit your video requirements here – Yes, I also want to acquire millions of clients through an explainer video.
Join thousands of Global Video Marketers