Top 5 video production companies in Seattle (2023 Edition)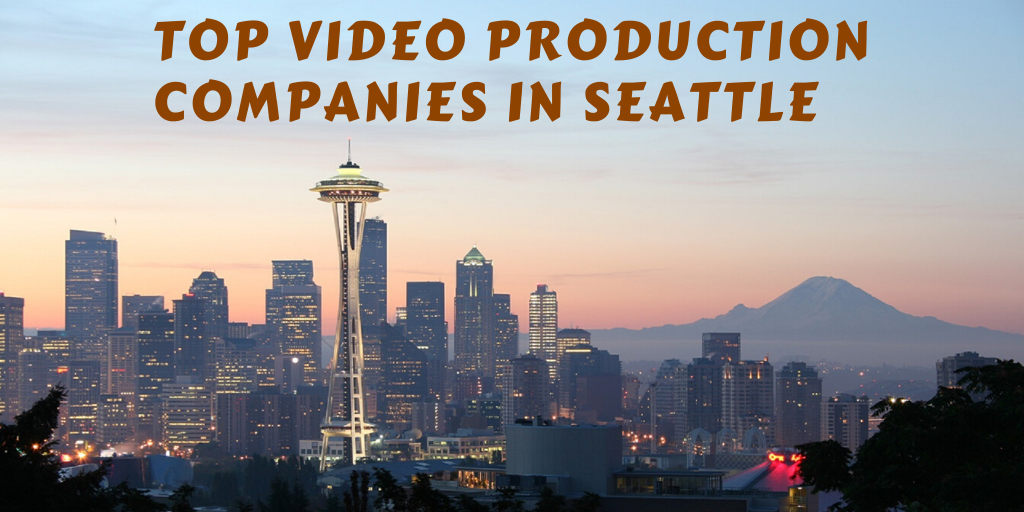 Disclaimer: The motive of this article is to highlight and recognize top video production companies in Seattle. The list is based on our judgment and there could be more companies who are doing good work.
So, what would you do if you had to hire a Video production company in Seattle?
You will go and Google but will this solve your problem?
The problem with the video production service industry is not 'Discoverability' but 'Decision making' As an organization you need certain criteria or pointers based on which you can select the 'Best fit' service provider.
In order to help you with this, we at Vidsaga.com, have shortlisted top video production companies that are doing some good work. 
Here are the Top 5 video production companies in Seattle

Here are the Top 9 Video Production Companies in New York

1. Playfishmedia
Playfishmedia is amongst the top video production companies in Seattle. Services provided by them are – corporate videos, nonprofit videos, documentaries, commercial videos and event video production. They are a full-service video production company.
Some of their prominent clients are – The Evergreen School, Unify, YAHOO!, The Seattle Public Library and Quality Press.

Get updated with Latest Video Marketing News

2. BigHouse Production
BigHouse Production is an award winning Seattle based Video Production Company. They provide video production services for – TV commercials, marketing films, branded content and social media videos.
The company has worked for many big global brands and has produced video projects of all sizes.
They also provide services like – creative scriptwriting,, casting, crew management, video editing and sound design.
Some of their clients include  Starbucks Coffee, Microsoft, Boeing, the University Of Washington and AWB.

Check out – Top 25 Global Video Marketing Disruptors

3. Carley Creative
Carley Creative is one of the top creative and professional video production companies in Seattle, WA. They specialised in – corporate explainer videos, animations, narrative films and commercials.
They have produced an award winning short film, PRIZED, starring Stephen Twitch' Boss.
Their clientele comprises Atlantic British Ltd., Megpul, Aristocrat, ITinvolve and Allego.

Know the New Things in Video Marketing

4. Pixel Bokeh Productions
Pixel Bokeh Productions provides services of corporate video production in Seattle. They produce videos for nonprofits, agencies and businesses including medical, dental, aerospace, Tech startups and web marketing.
They specialised in marketing videos, animated explainer videos, voice over and scriptwriting.
Their client list includes – Washington Roundtable, HTC Vive, Seattle Metropolitan Credit Union, Zodiac Aerospace and Healthways.

Invitation to join Global Video Marketers Community

5. Spin Creative
Spin Creative is one of the top film production companies in Seattle. They provide – branding & design, video storytelling and social advertising services.
The company have produced eye-catching & engaging social media content for Amazon, a digital video campaign for Microsoft learning and an award winning brand film and two TV spots for Treehouse Foster Care.
They have a team of professional and experienced Directors.

Here are the Top 40 Video Production Companies in India

About Vidsaga
Vidsaga is a global marketplace for Organisations to create Videos. Consider it as "Upwork/ Fiverr for videos" with Creative script writing and professional project management.
Join thousands of Global Video Marketers