Top 5 Video Production Companies in Miami (2021 Edition)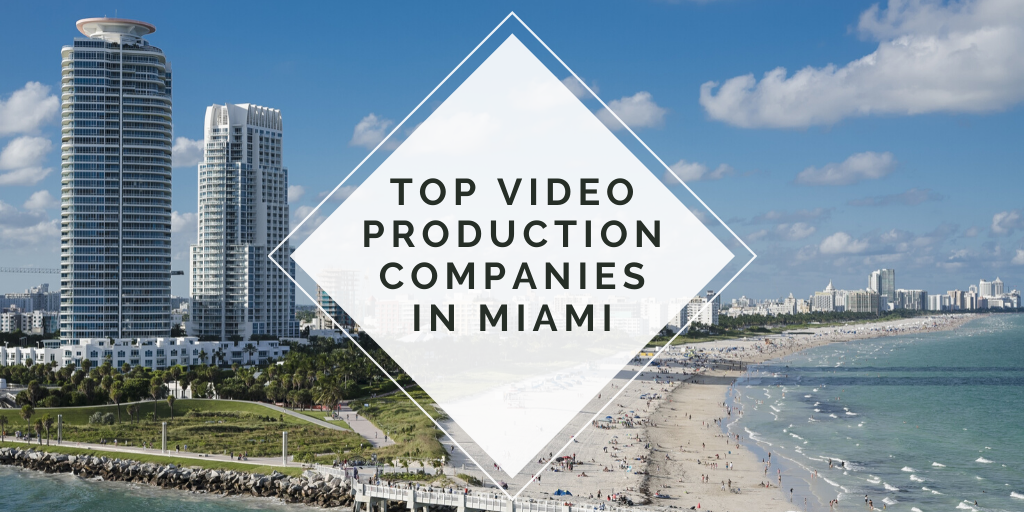 So, if you are looking for video production service in Miami, your search ends here.
The intention behind writing this article is to help businesses/ marketers/ startups like yourself in finding the right Miami video marketing and video production service provider.
Hiring from a long list on Google search is not only a tough task but also a non productive one.
Check out Vidsaga's Global Video Production Price list
It's always a right approach to hire a vendor through a trusted recommendation. So, we at Vidsaga.com have created a list of top video production companies in Miami to make life easy for you.
If you are looking to create video content, you can go ahead and explore these Top video production companies in Miami as they have doing some good work.
Get 10% welcome discount on your next "Video" by Introducing yourself to the community

1. Bonomotion
Bonomotion is one of the top video production companies in Miami. They provide end to end video production services for corporate videos, marine videos, real estate videos, commercial videos and explainer videos.
With high quality equipment and cameras, they also shoot global superstars for music videos, commercials, and fashion shows.
Their other services include – professional photography, hair, makeup & wardrobe styling, casting calls, actors/models and studios and equipment on rent.
With about 13 years of experience in the field, they have over 3500 clients like – Global Exchange Events, American Heart Association, Hertz, CNN, The New York Times and Forbes.

Are you a video marketing expert? Take this quiz

2. Reyfilm
Reyfilm is a Miami based video production company, which has expertise in producing cinematic content for the web, TV and social media marketing campaigns.
Their other video production services are – animation videos, corporate videos, crowdfunding videos, explainer videos, law firm videos, music videos and an endless types of video production services.
They have a specialized and talented team of directors, editors, writers and other camera crew members.
ReyFilm has been featured as a top video production company in Miami, FL and has received national recognition as one of the premiere video production companies in Florida.
Their clientele includes – Miami Children's Hospital, Carson Life, KiArtist, Women Only Bootcamp and Samsung.

Check out – Top 25 Global Video Marketing Disruptors

3. Chromahouse
Chromahouse is a Miami video production company. Their services include – Branded Films, Commercials, Social Media Videos, Corporate Videos & Live Streaming.
They have about 12 years of experience in video production with a professional team of directors, editors, designers, wardrobe stylists and camera operators & assistants.
In the field of corporate video production, the company conducts an average of 80 interviews a year for their corporate clients.
Last year the company worked for celebrities like David Guetta, Jonas Brothers, Dwyane Wade, Gary Vaynerchuck, Amanda Cerny and many others.
Some of their clients are – Sapient Razorfish, NYU, Pullmantur Cruises, Atlantic Magazine and Microsoft.

Here are the Top 9 Video Production Companies in New York

4. Trueba Media
Trueba Media is a video production company in Miami. They provide services like – corporate videos, commercial videos, branded videos, documentaries and social media videos production in Miami.
The company has a talented team of Scriptwriters, Storyboard artists, Cameramen, DP and Directors with high quality cameras producing top quality videos.
They also offer a wide range of television and digital video marketing services in Miami.
Trueba Media is also amongst the dedicated film production companies in Miami.

Invitation to join Video Marketing Knowledge Hub

5. MU2 Productions
MU2 Productions is a full-service corporate video production company in Miami.
They also help with other videos like – explainer videos, testimonial videos, product videos, interviews, event videos and training video production in Miami.
The company has a skilled team of directors, editors and cinematographers.
They also provide facilities for renting top quality cameras, lenses and other camera gears.

Check out these Top Video Marketing Hacks

About Vidsaga
Vidsaga is a global marketplace for Organisations to create Videos. Consider it as "Upwork/ Fiverr for videos" with Creative script writing and professional project management.
Join 52,000+ Global Video Marketers' Community