Top 5 Explainer Video Production Companies in Mumbai (2022 Edition)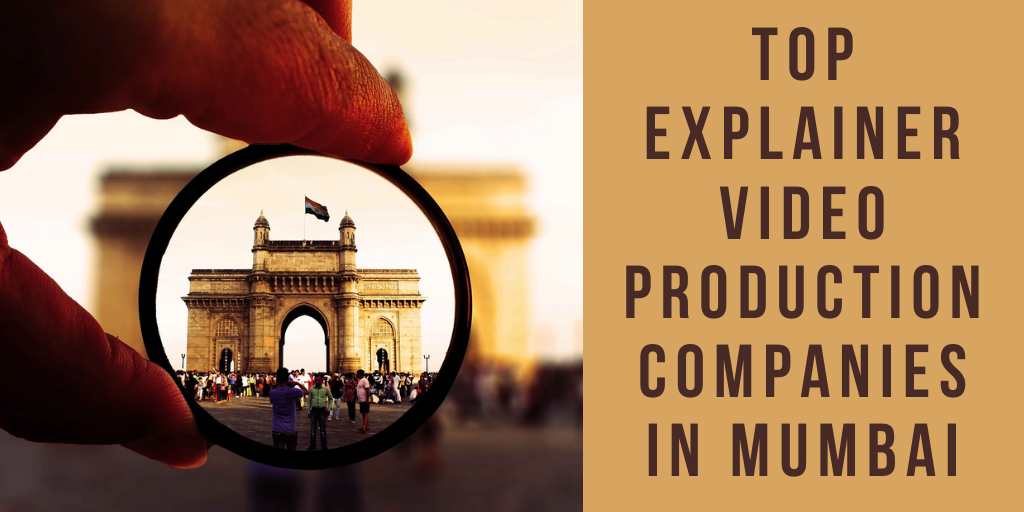 If you are looking for explainer video production companies in Mumbai, then you have landed on the right page.
Unless you are living under the rock, you must be knowing that your website conversational rate could be increased by 100% if your landing page has an explainer video.
And you are also aware that there are multiple do-it-yourself tools available that can help you create an explainer video.
But if you are still looking for someone who can help with explainer video production then the question is how to hire the Best fit service, provider.
The challenge is not how to find them but how to hire the right vendor that is knowledgeable, credible and creative
So to save your precious time, we at VidSaga.com have compiled a list of top explainer video production companies in Mumbai who know their craft and can be trusted.
Are you paying high? Check – Global Video Production Price Guide

1. Toon Explainers
Toon Explainers is an explainer video company in Mumbai. Their main services are explainer videos, promotional videos, web videos, startup videos, infographic videos, social media videos, viral videos, 2D animation videos, 2D animation videos, landing page videos, app videos, product videos, etc.
They have won several awards for their explainer videos such as 2 national awards for National Election Commissions of India. They were also featured as the fastest-growing companies in India.
Their huge client base includes companies like Linkedin, eBay, Amazon, CatchThatBus, Microsoft Skydrive, Trade India, and Commonfloor.
Check out – Top 25 Global Video Marketing Disruptors

2. Showtime Productions
Showtime Productions is one of the top known video explainer companies in Mumbai. Their expertise is explainer videos, ad films, animation videos, branded content, etc.
Additionally, they also provide web development and creative writing services.

The unique thing about Showtime productions is that they have a team of expert video creators with more than 20 years of experience in making explainer videos.
Their client list has companies like Vodafone, Diageo, Merck, Cars24, OneInsure, Tata, Snapdeal, carTrade.com Mahindra Rise, Croma, Hindustan Times, etc.
Here are the Top 40 Video Production Companies in India

3. Kreative Garage Studios
Kreative Garage Studios is an explainer video company. They specialise in various types of video production like, 3D animation, 2D animation, 360-degree video, virtual reality, corporate videos and whiteboard animation in Mumbai.
Other than these, they also provide graphic design, digital marketing, and photography services.
They are very experienced in making explainer videos in Mumbai and their clients are DBS, Vodafone, Biocon, Itchy Ideas, The Animators, Dr reddy's, Cipla, Aristo, Godrej, Venue Locus, Walnuts, Lean Flo, Green Mediawala, Iris media, Life shapes, and many others.
Get updated with Latest Video Marketing News

4. Squartech Solutions
Squaretech is one of the top explainer video companies in Mumbai. Their main services are 2D animation, 3D animation explainer videos, whiteboard animation videos, corporate videos, e-learning videos.
They are a highly experienced video production company with more than 10 years of experience. Other than videos, they also provide mobile development, software development, and internet marketing services.
They have a long list of companies associated with them such as Tata, Asian paints, Reliance, Rotary, HDFC Bank, DBS, Aditya Birls Group, Goldys Gym, etc.
Learn from Video Marketing experts

5. Ripple Animation
Ripple Animation is another explainer video production company in Mumbai. They provide video production services for explainer videos, product demo videos, sales marketing videos, how-to videos, corporate videos, internal communication videos, event videos, case study videos, digital videos, social media videos, 2D animation videos, and TV commercials.
The unique thing about Ripple Animation is that they have a specialist team for every kind of video.
Their client list includes HDFC Life, Apollo, The Times of India, SBI Life, Amazon, Dream1, Birla Sun Life, Bharat Petroleum, Zycus, etc.
Are you a video marketing expert? Take these quizzes

About Vidsaga
Vidsaga is a global marketplace for Organisations to create Videos. Consider it as "Upwork/ Fiverr for videos" with Agency-like professional service, Creative script writing, and Milestone based payment terms.
Join thousands of Global Video Marketers