Top 25 Video Marketing Disruptors in Australia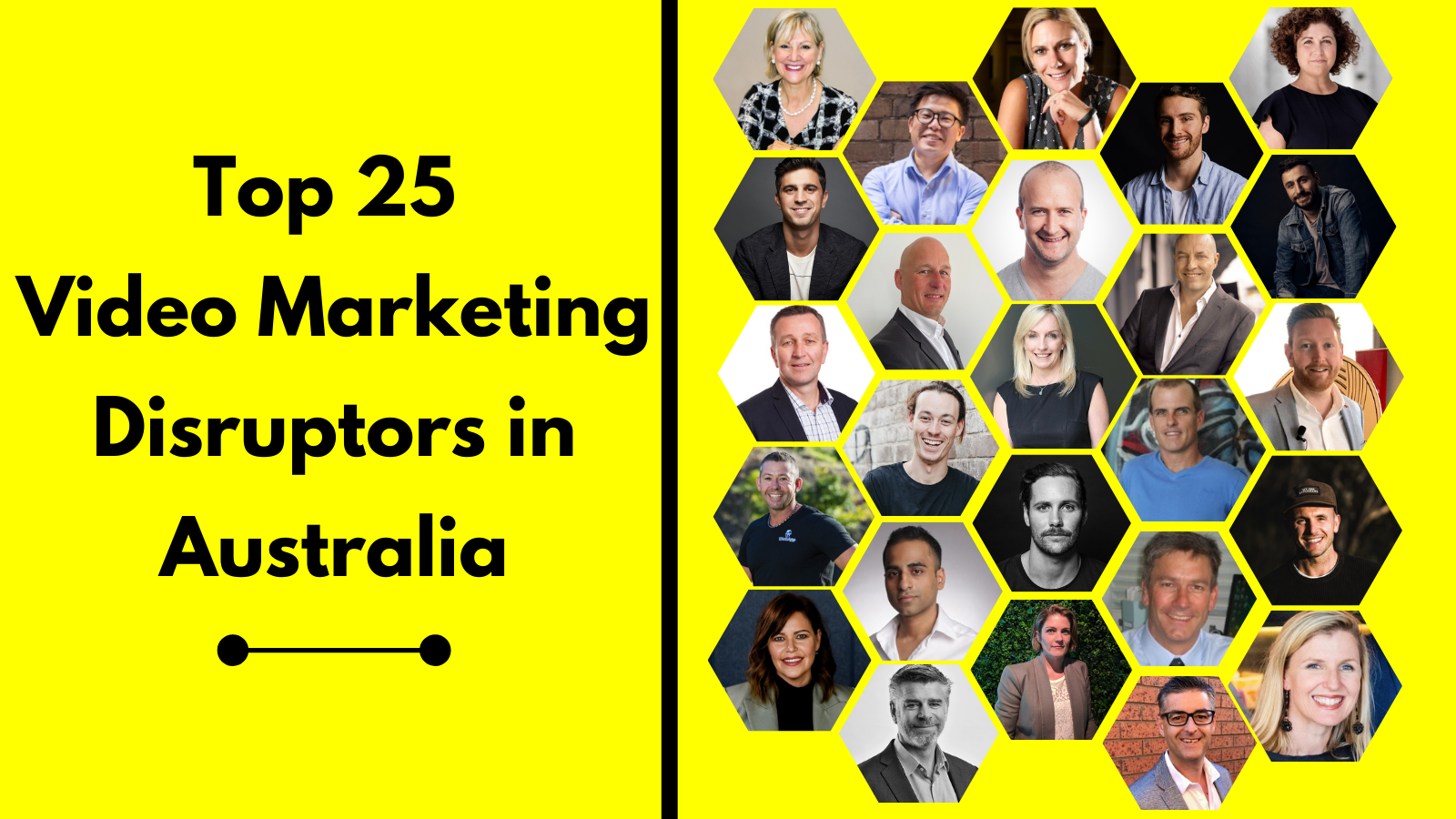 Video Marketing has seen a great evolution in past few years in all the regions and departments.
The changes are not just limited to mediums and technology but also to the approach and appeals of the video marketing campaigns.
These disruptor's innovative approach and thought process is somewhere to be credited for all the developments that have taken place.
Therefore with the sole perspective of recognizing the hard work and appreciating the thought of these disruptors Vidsaga has complied the list of Top 25 Video Marketing Disruptors of Australia.
Check out the article.

Invitation to join Global Marketers Community Discussion Space


1.Maree McCabe – CEO, Dementia Australia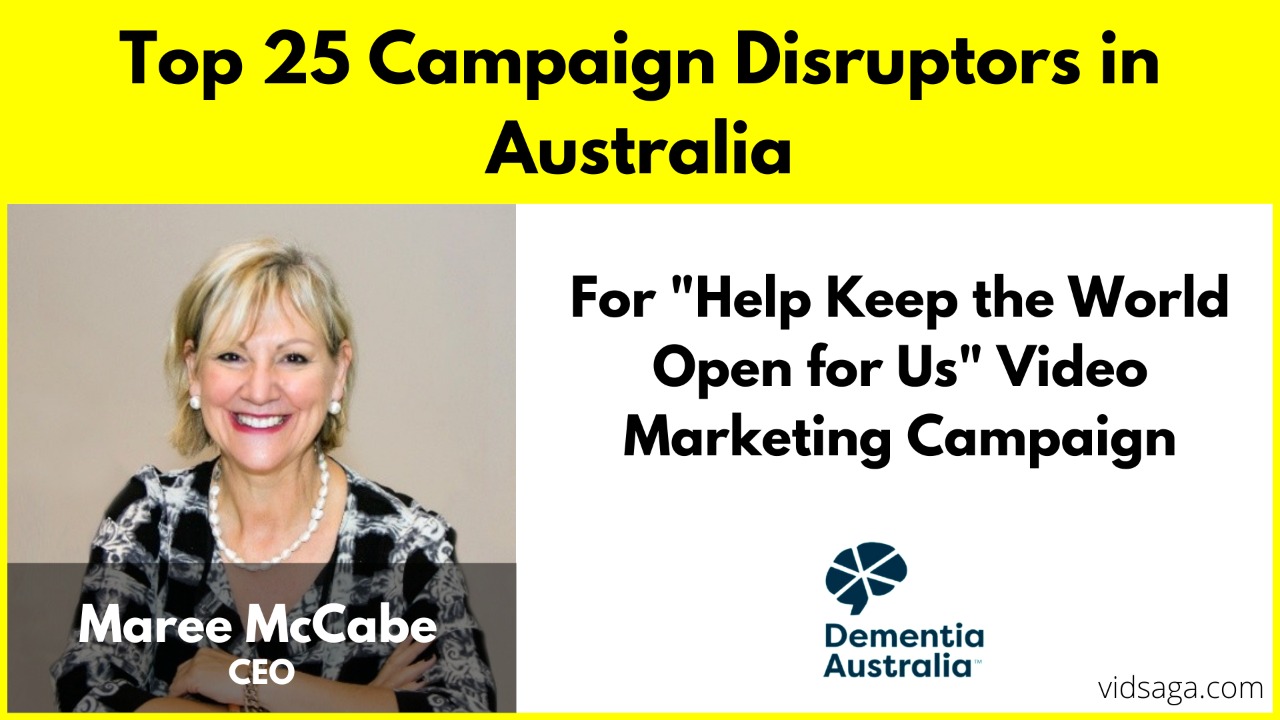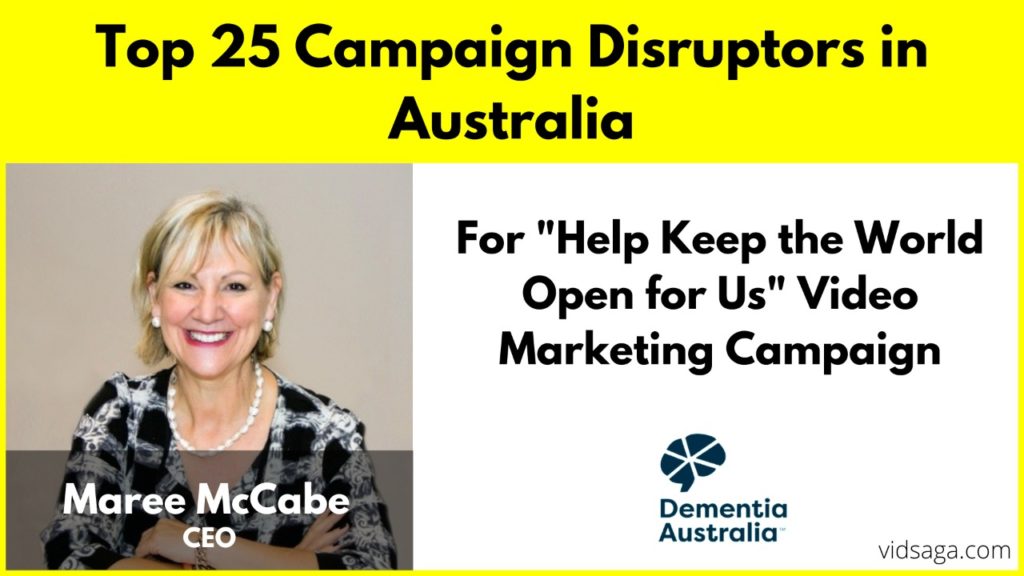 2. Shane Wallace – CEO, WorkApp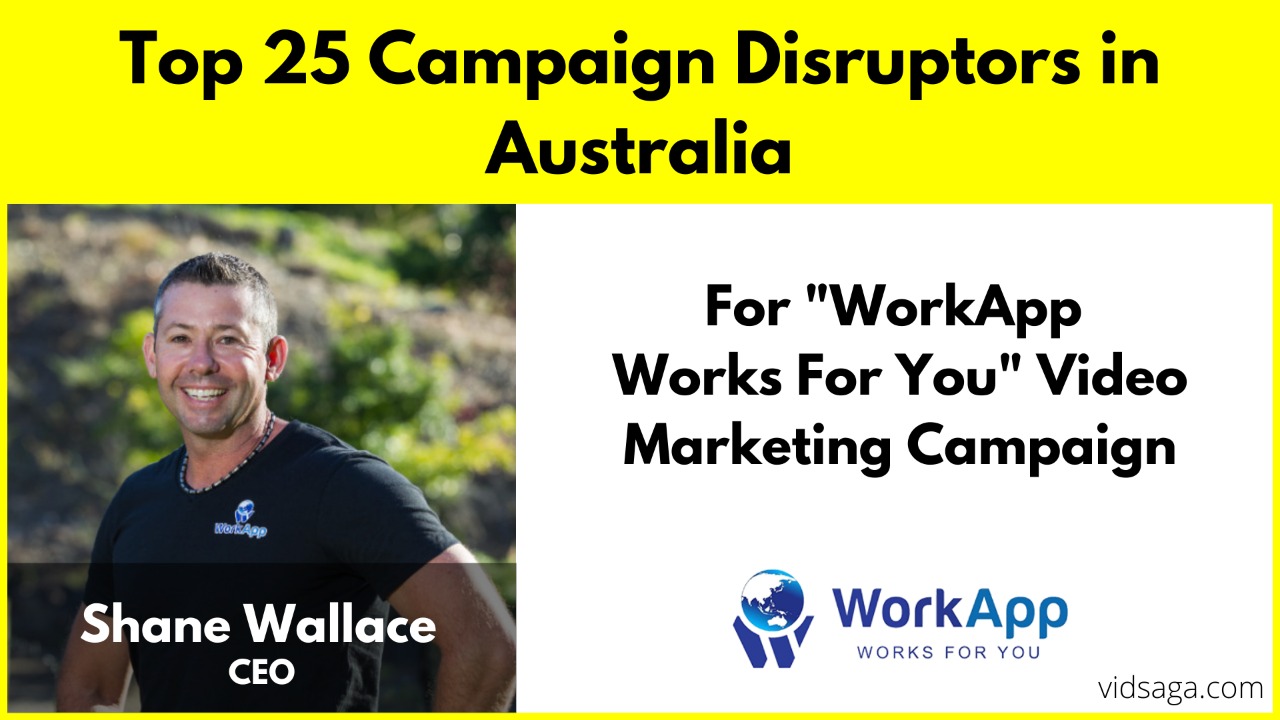 3. Matt Gray – Head Of Marketing, Vegemite

4. Adam Stapleton – CEO, Grill'd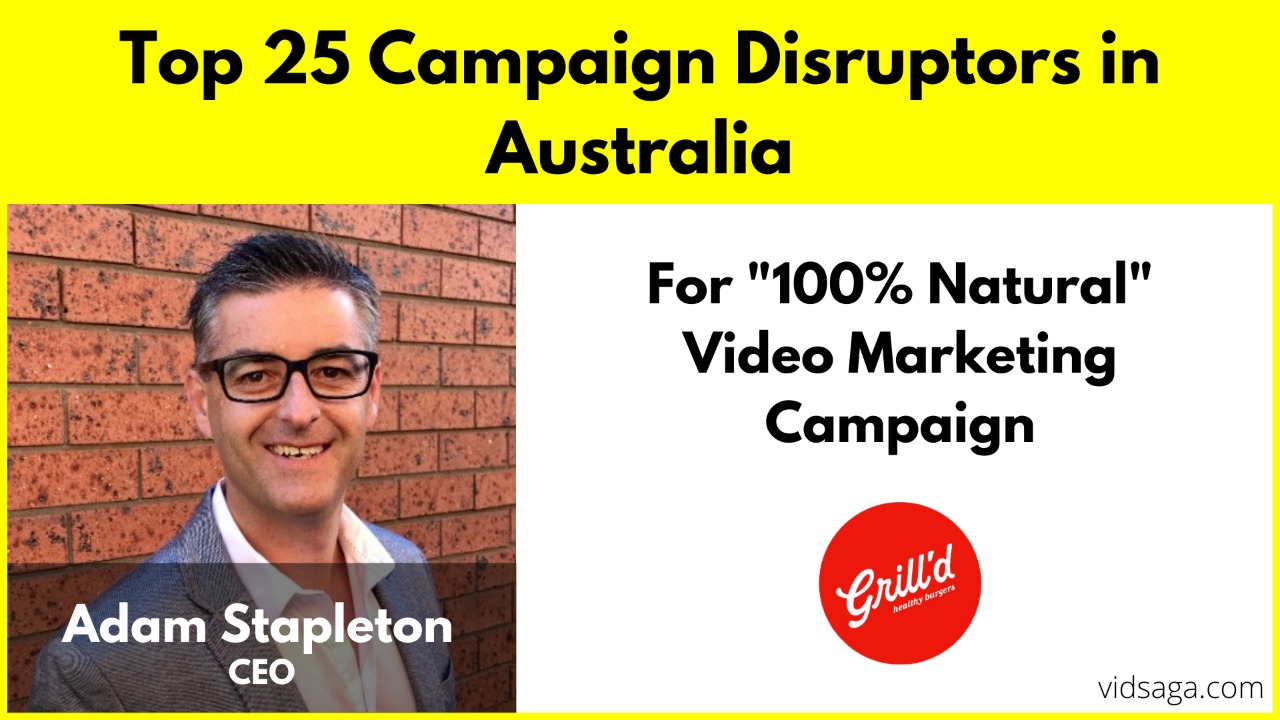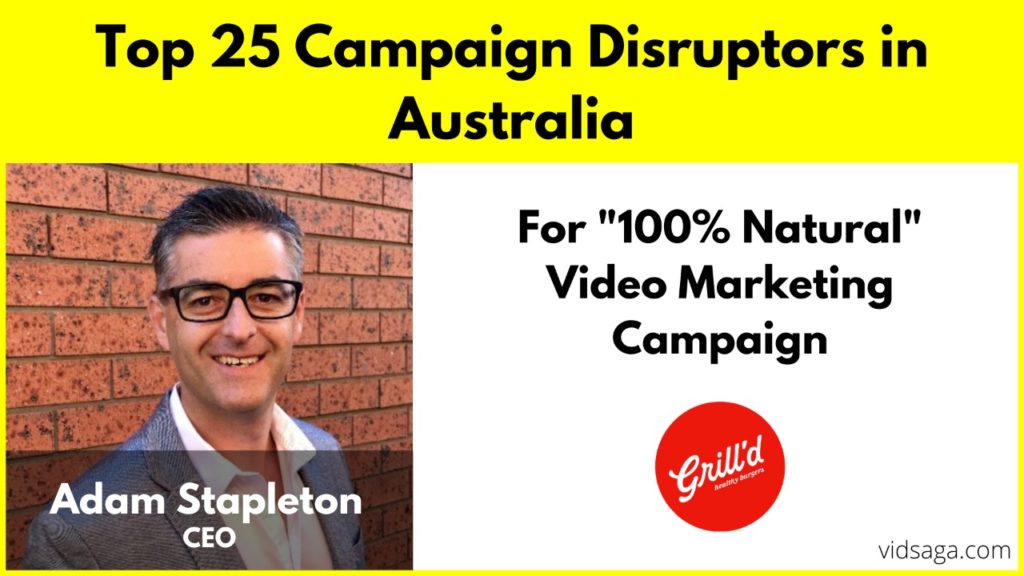 5. Erica Berchtold – CEO, The Iconic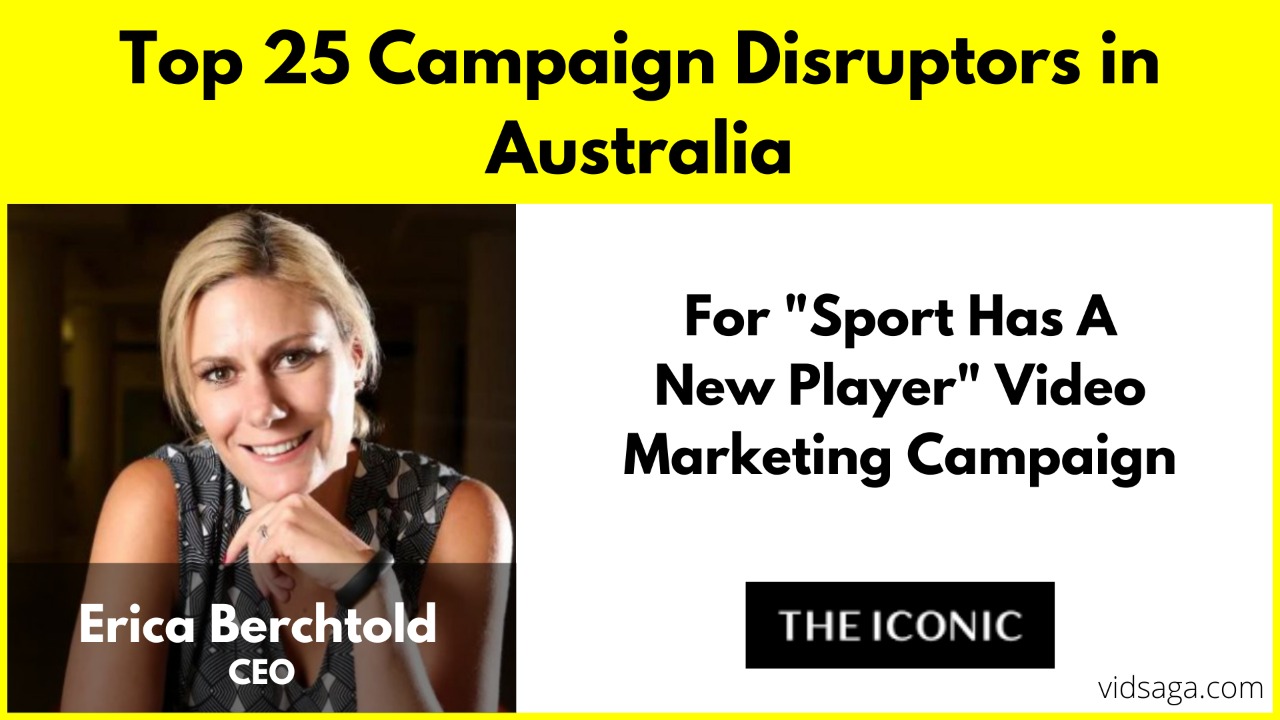 Check out Video Marketing Knowledge Hub


6. Matt Barrie – CEO, Freelancer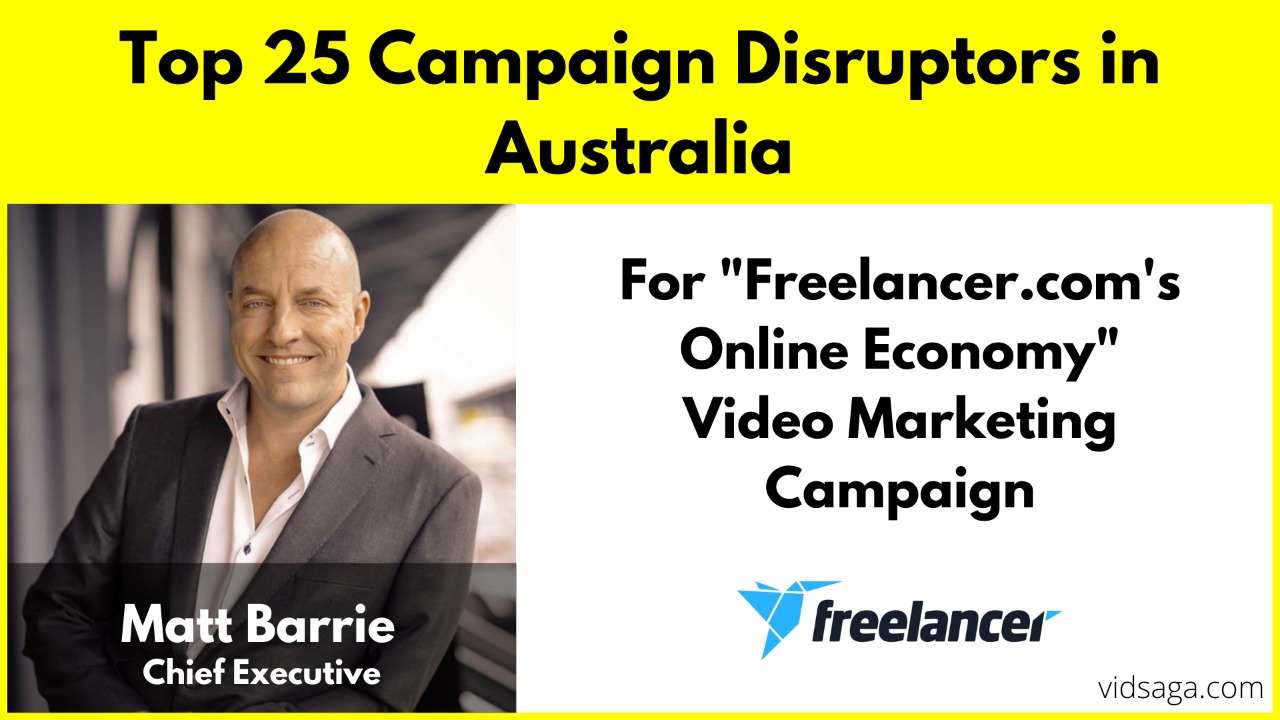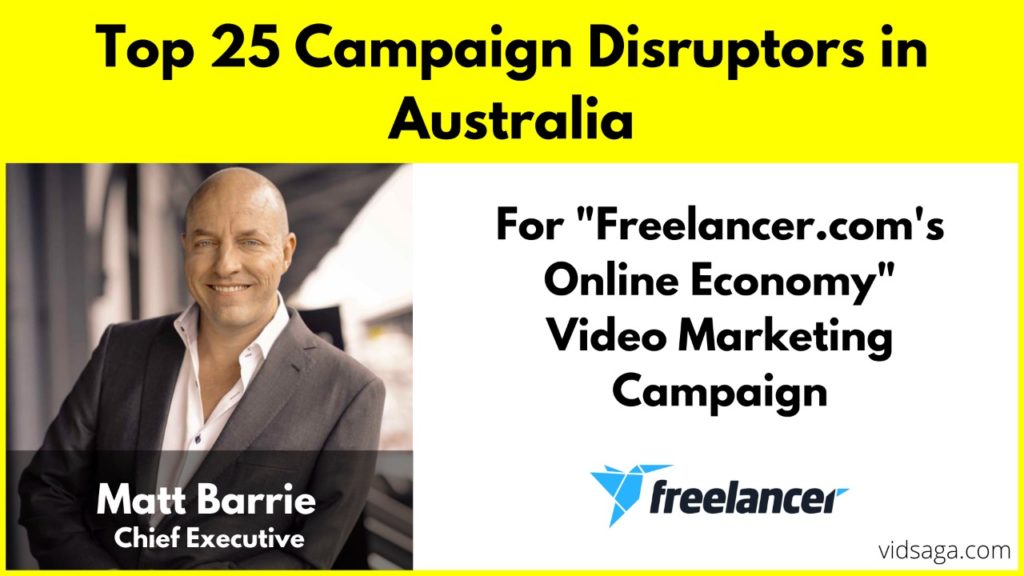 7. Dan Ferguson – CMO, Adore Beauty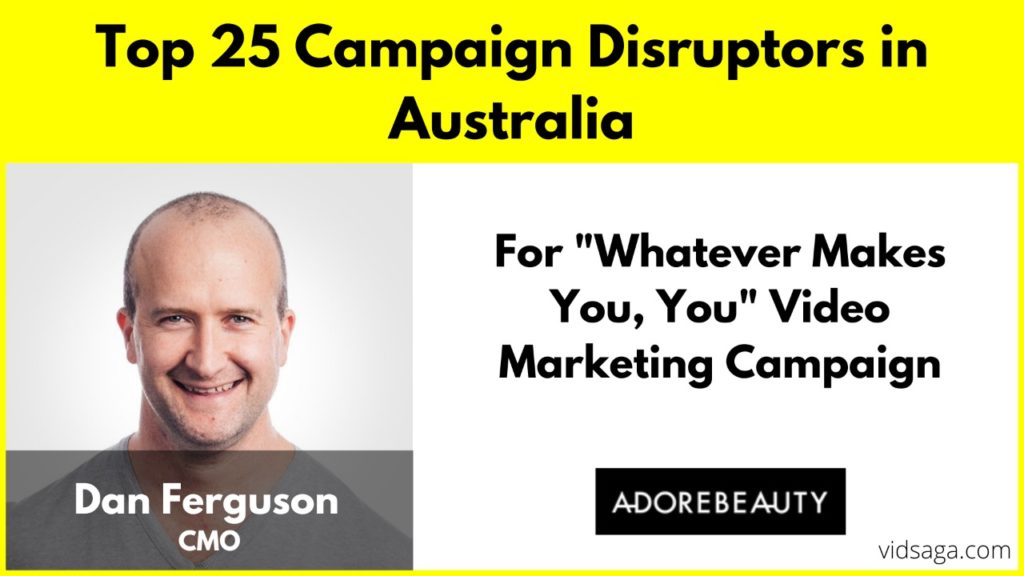 8. Henry Brydon – CEO & Founder, We Are Explorers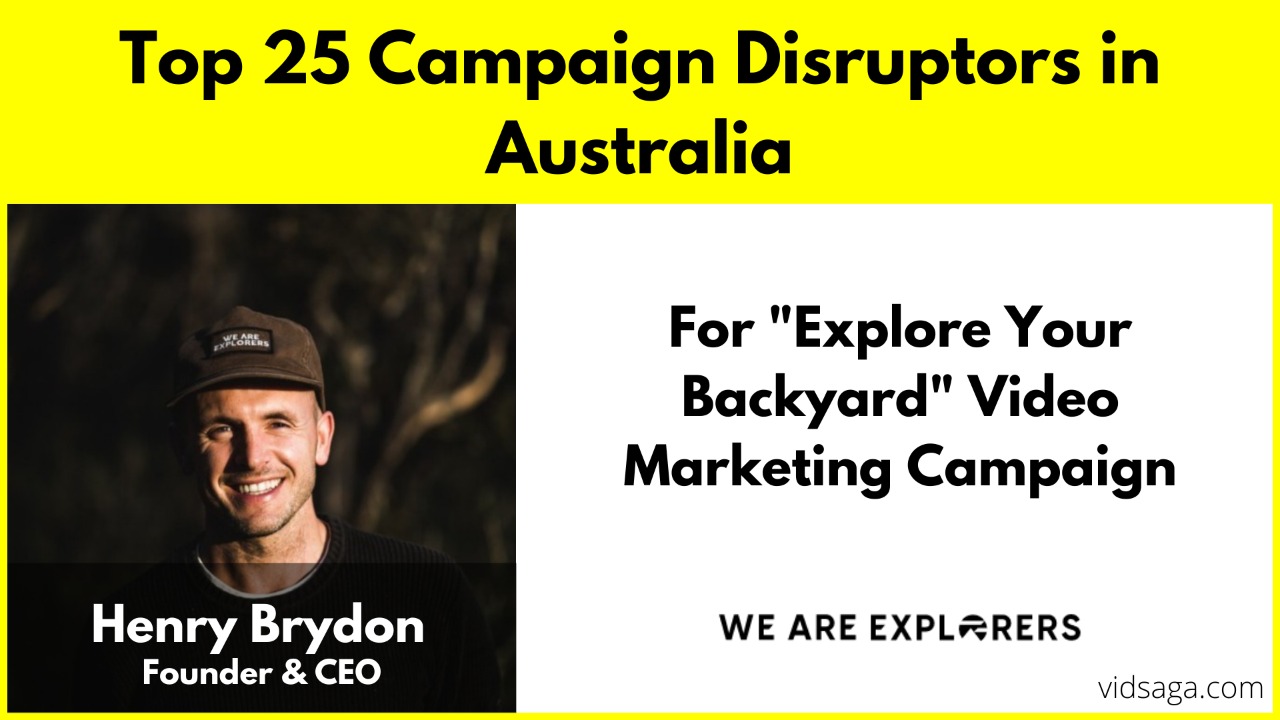 9. Ahmed H. – Co-Founder & CEO, Zookal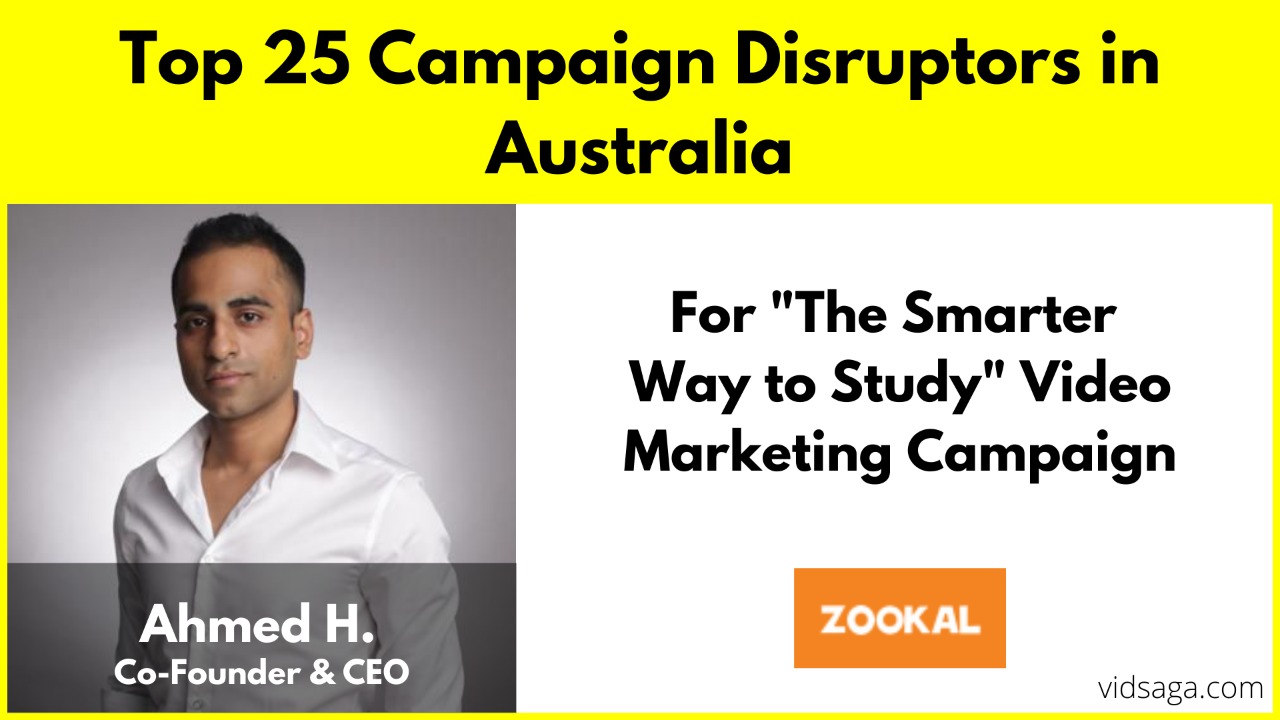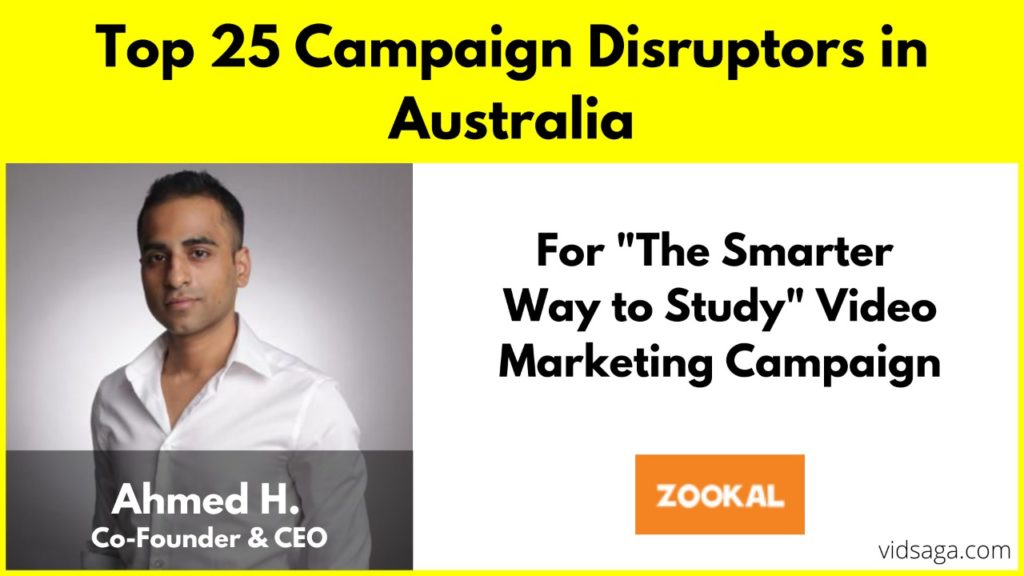 10. Zach Kitschke – CMO, Canva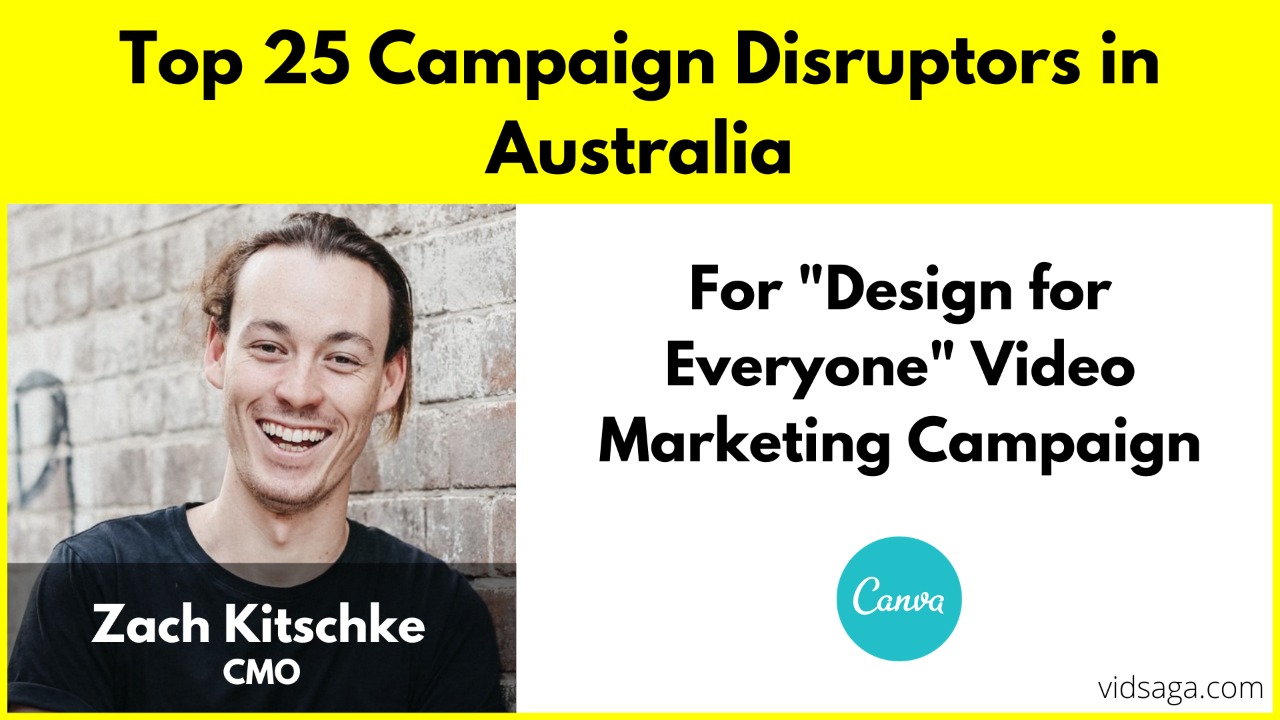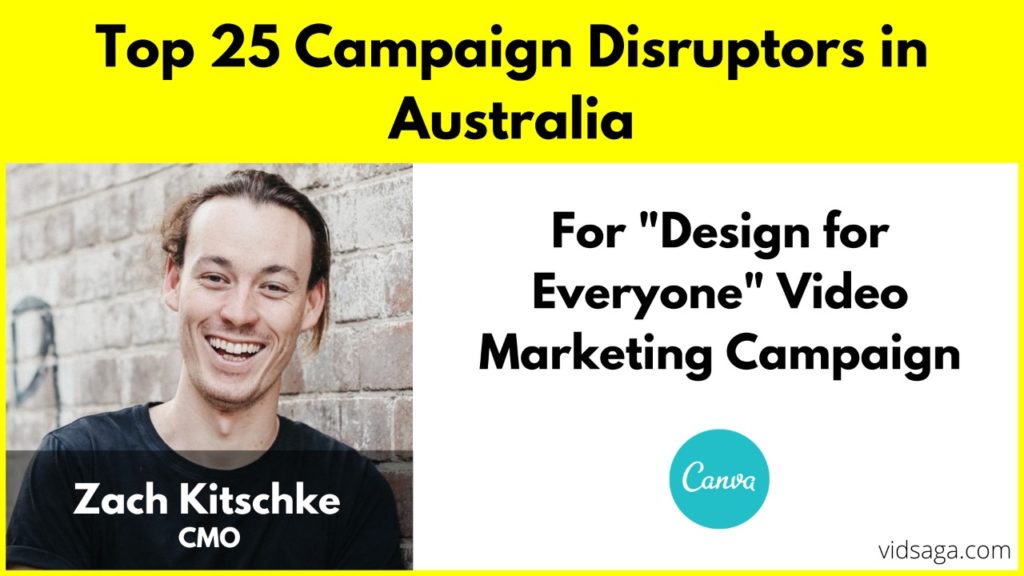 Check out – What Media is writing about Vidsaga


11. Ryan Hanly – CEO & Co-Founder, Travello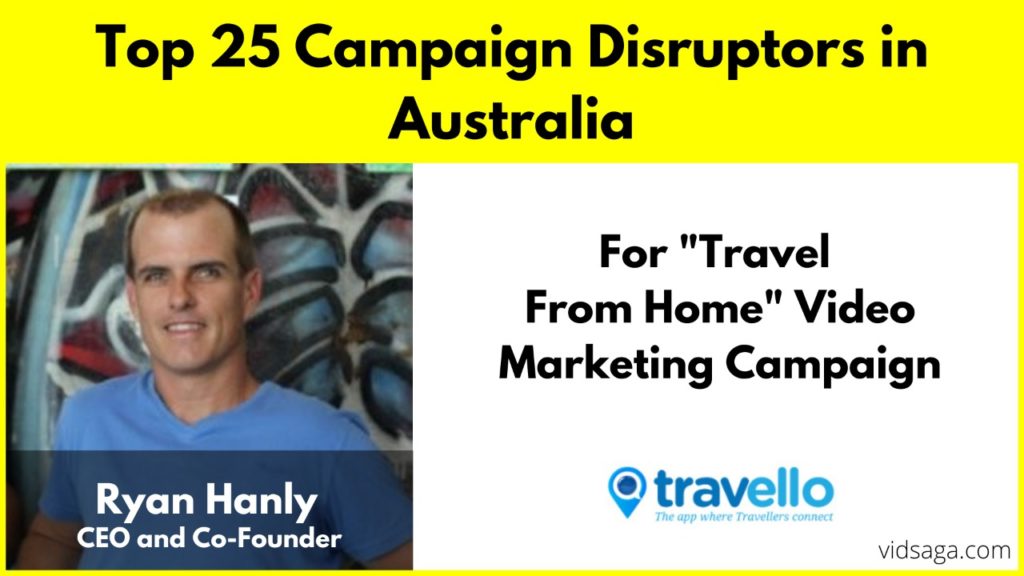 12.Tim Fung – Founder & CEO, Airtasker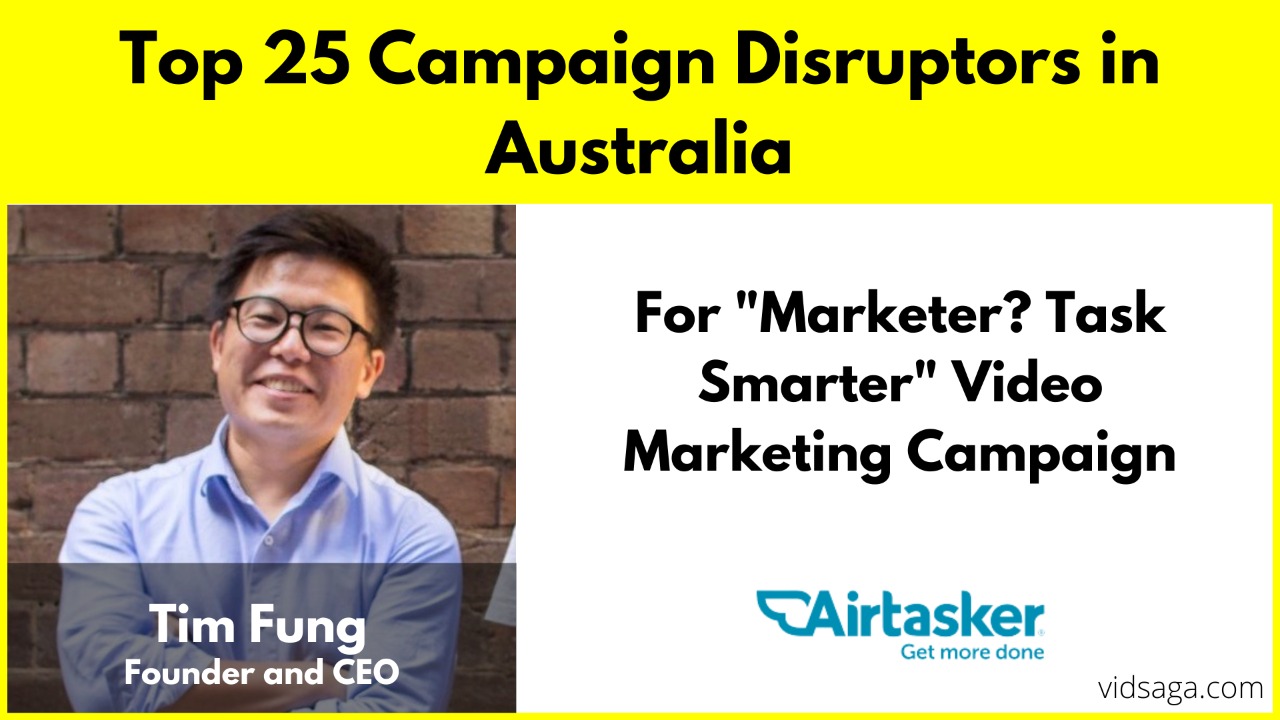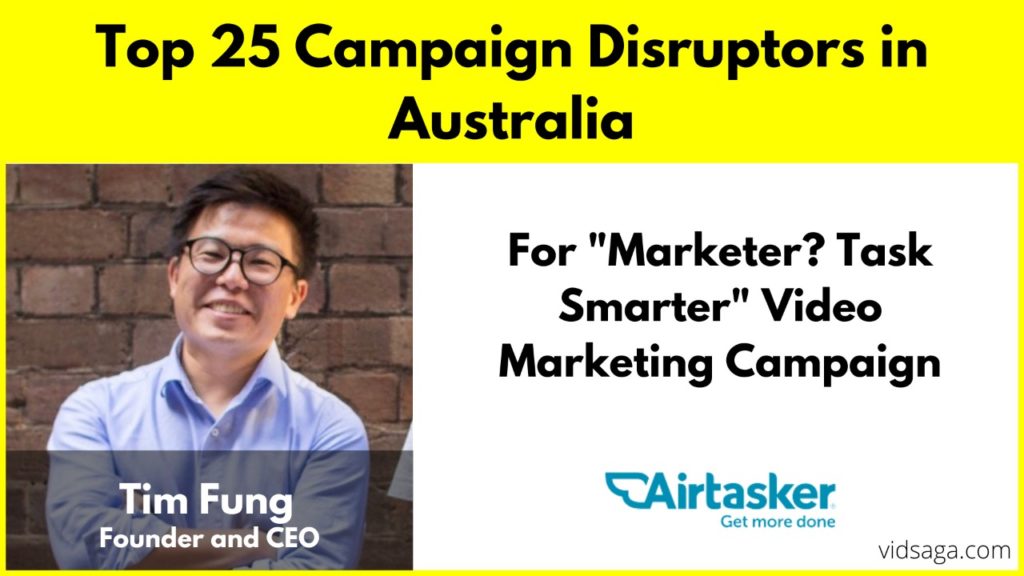 13. Paul Bradshaw – Managing Director, BCF

14. Pan Koutlakis – CEO, EatClub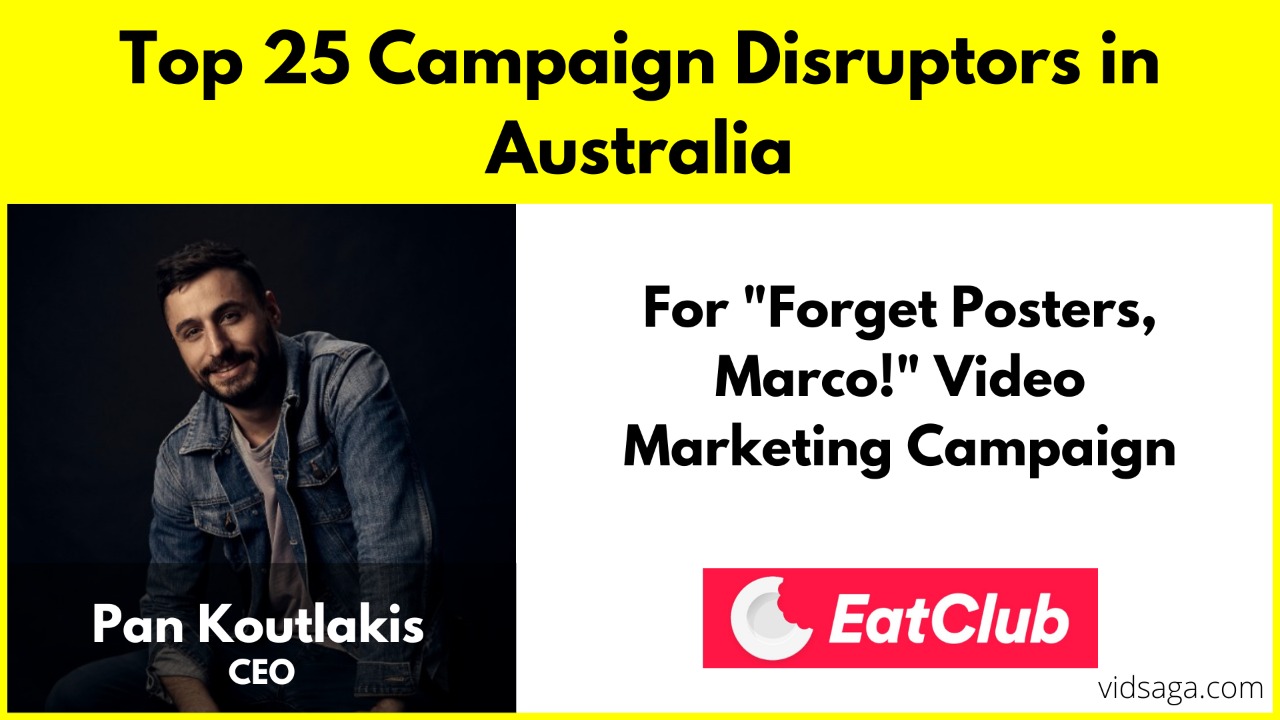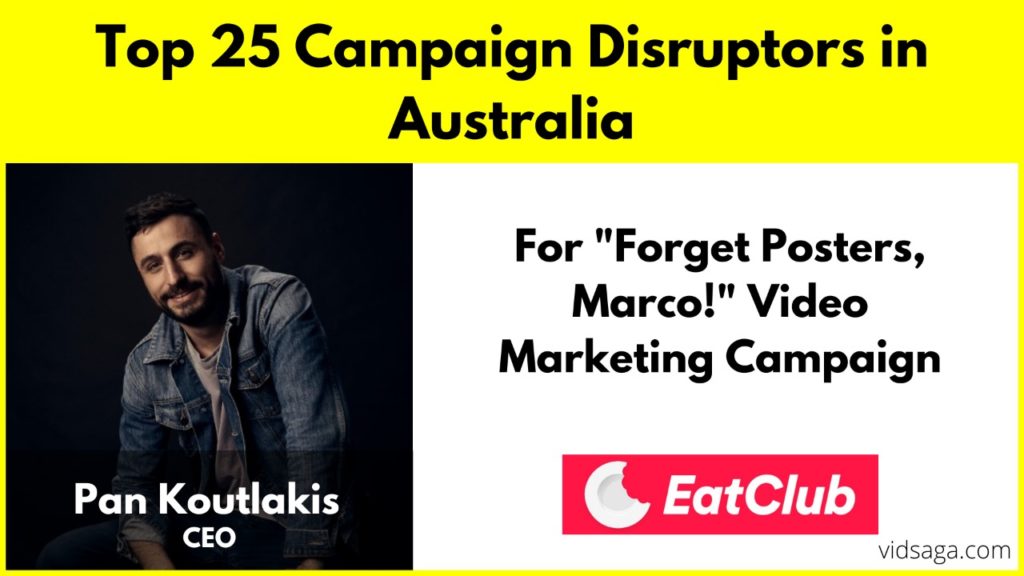 15. Jim Sturgess – CEO, Australian Made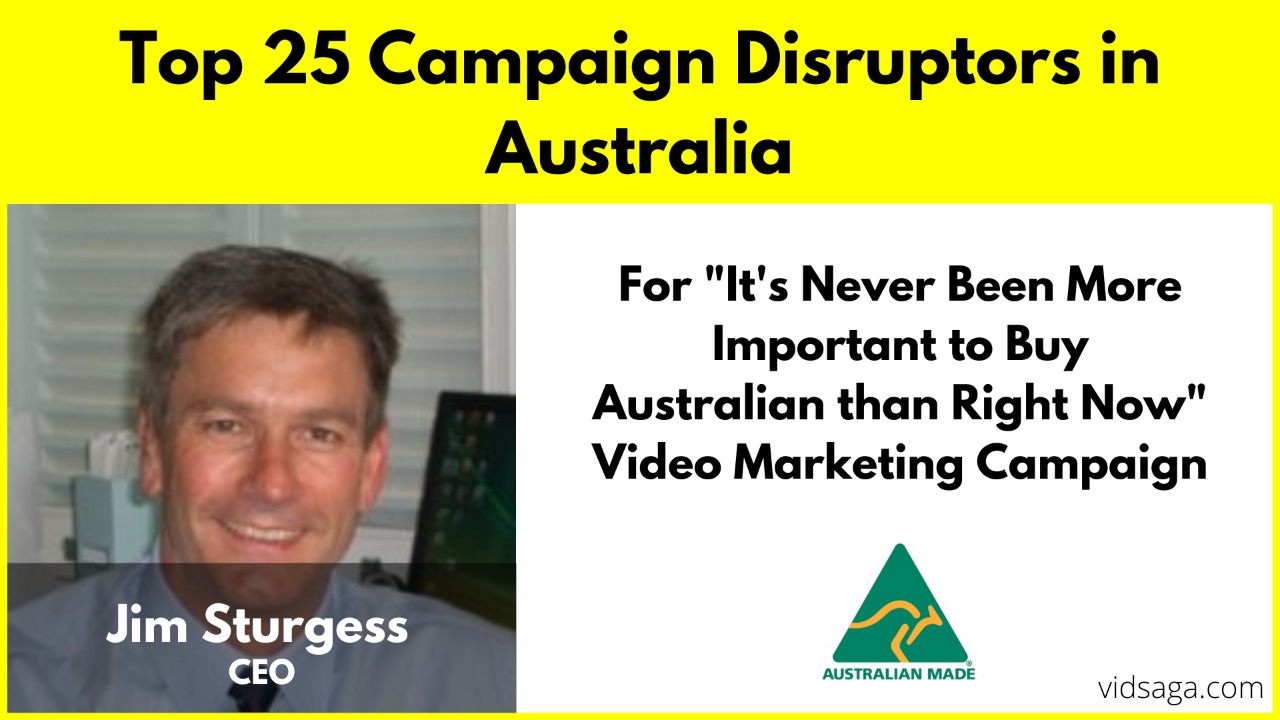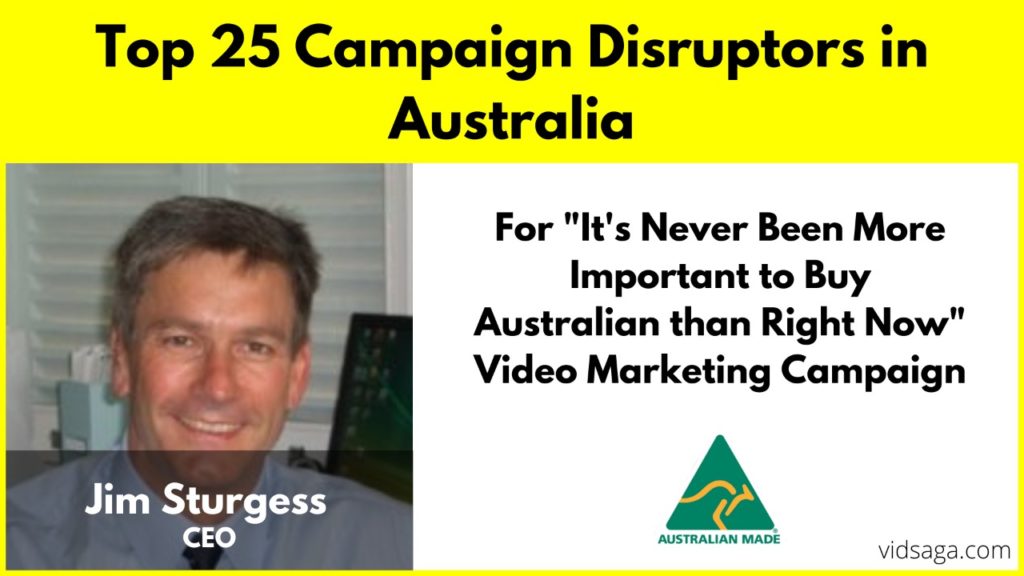 Check out – Top 25 Global Video Marketing Disruptors


16. Michael Pirone – Co-founder & Director, Vidico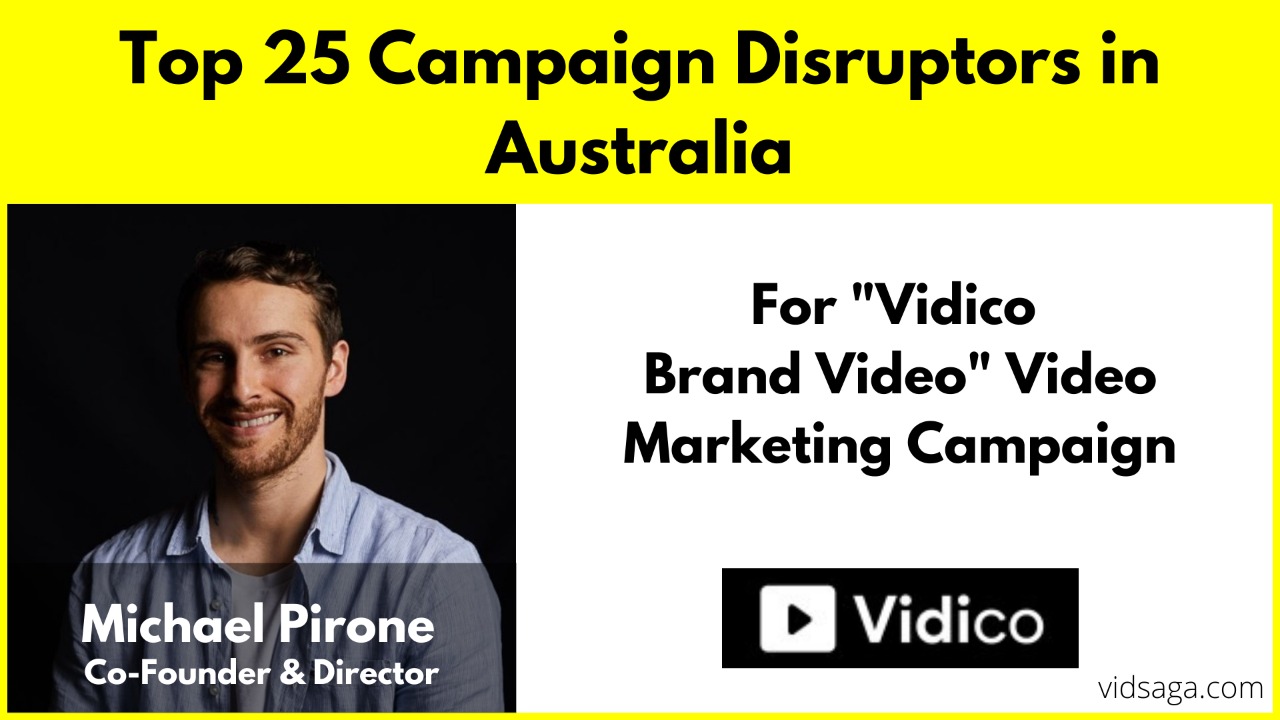 17. Nick Molnar – Co-Founder, Afterpay

18. Kate Whitney – CMO, Dinnerly

19. Matt Brand – CEO, The Good Mood Food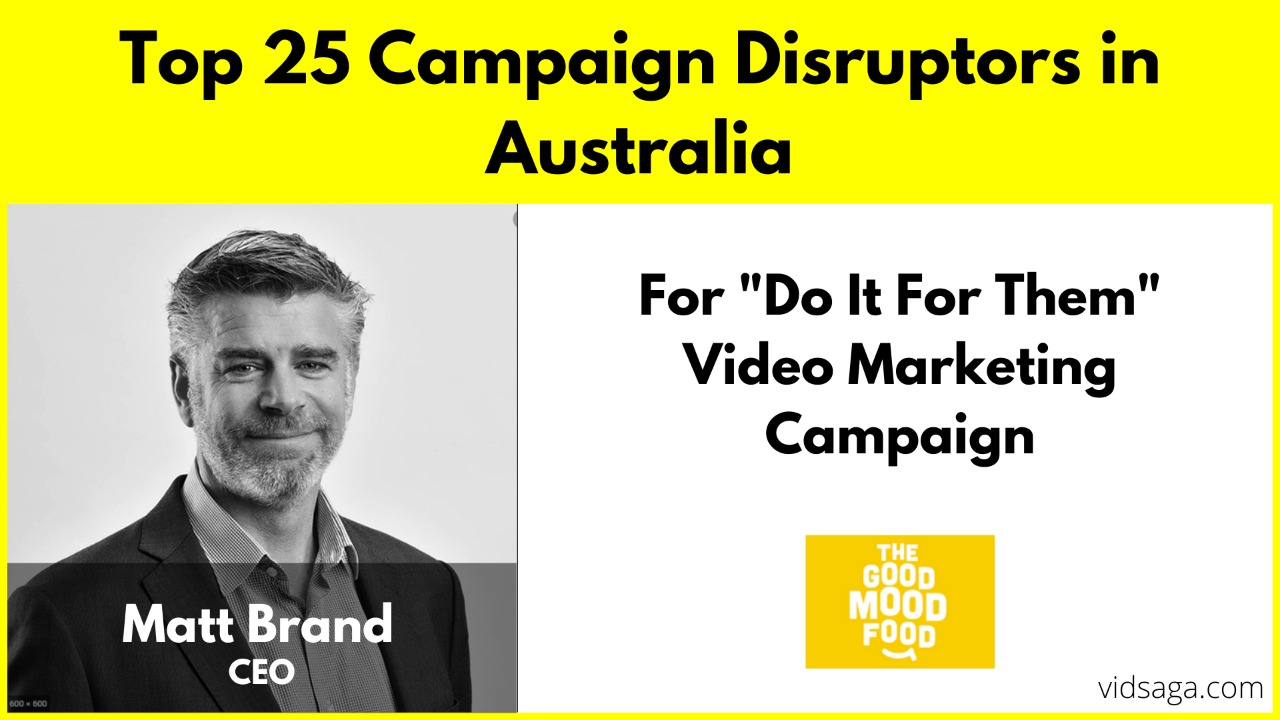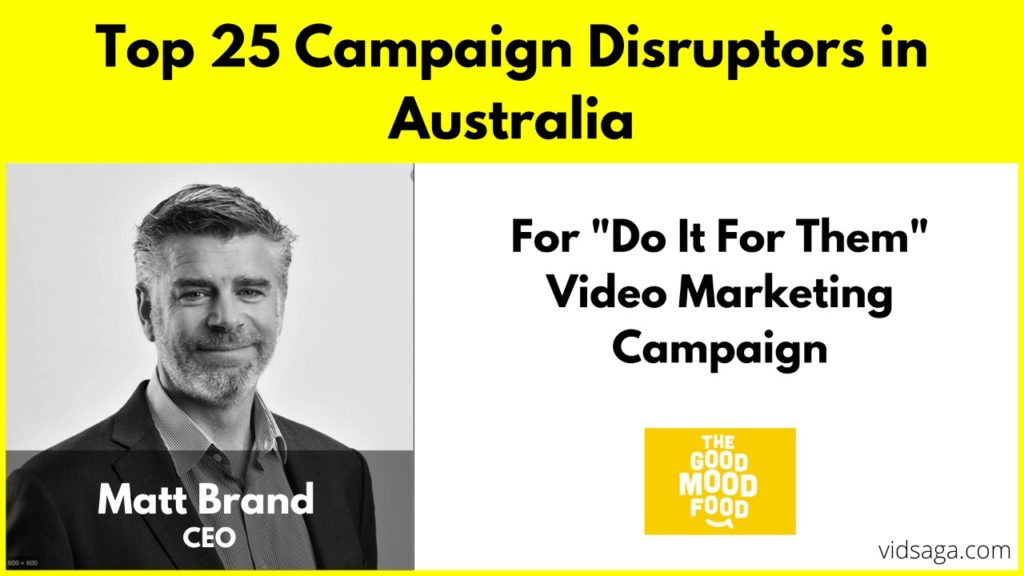 20. Zara Cobb – CMO, Lendi
Upto 44% discount. Check – Global Video Production Price guide


21. Dony Milham – Co-Founder, Koala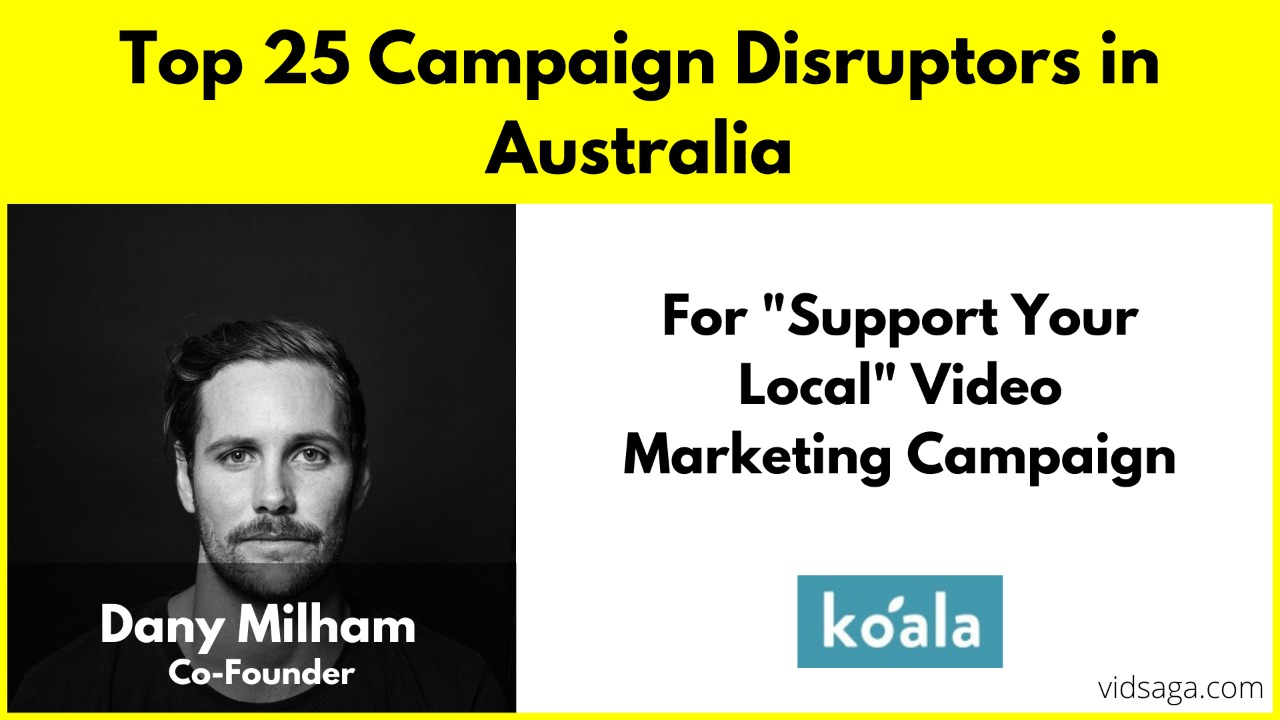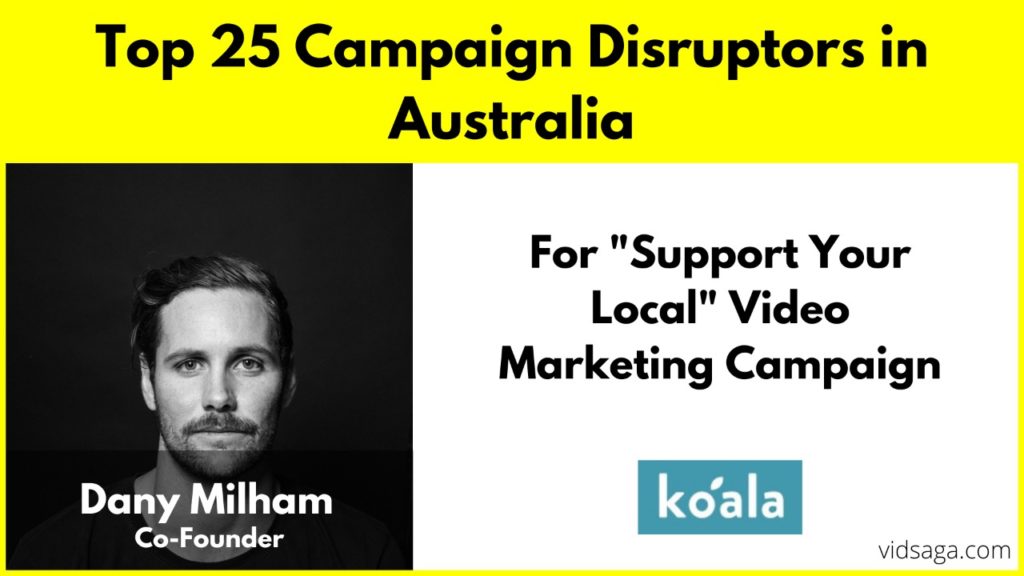 22. Nikki Clarkson – CMO, Triple M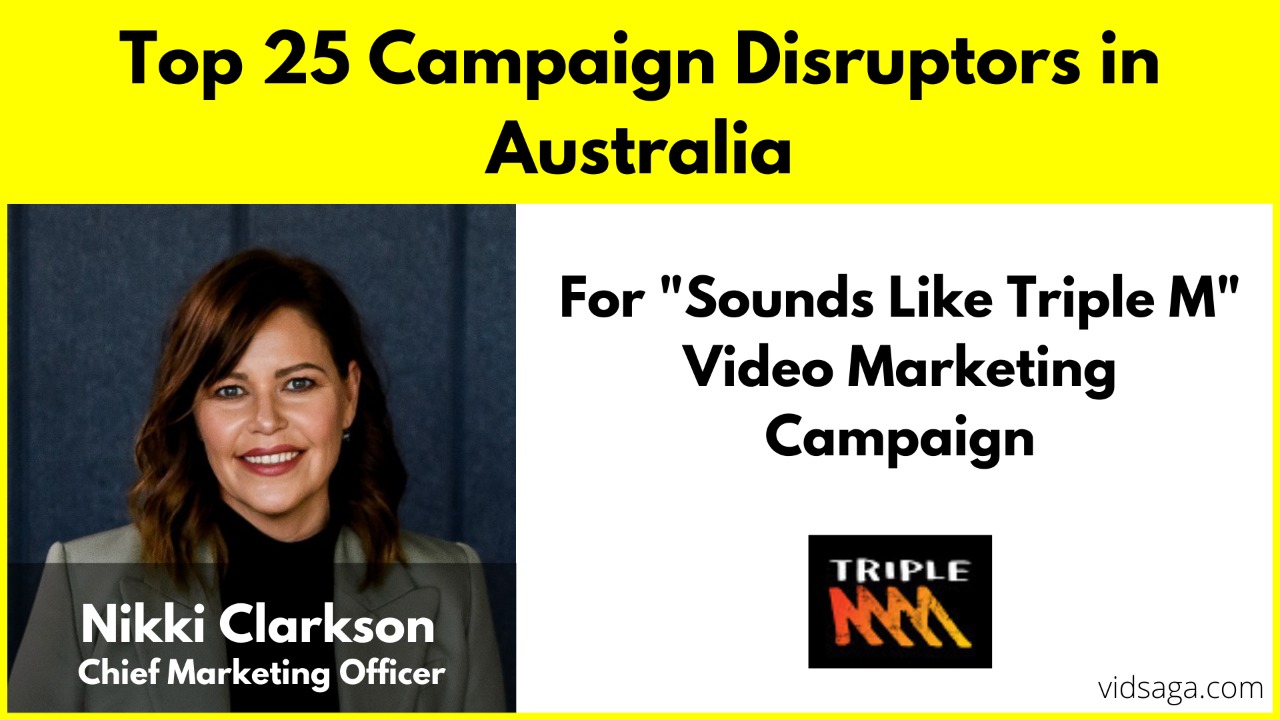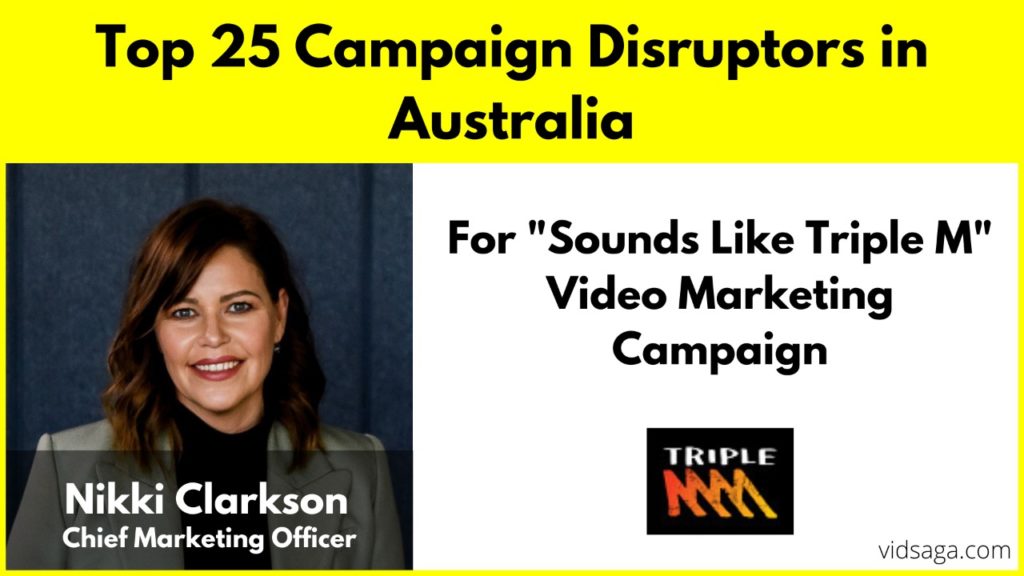 23. Susan Coghill – CMO, Tourism Australia

24. Christine Holgate – CEO, Australia Post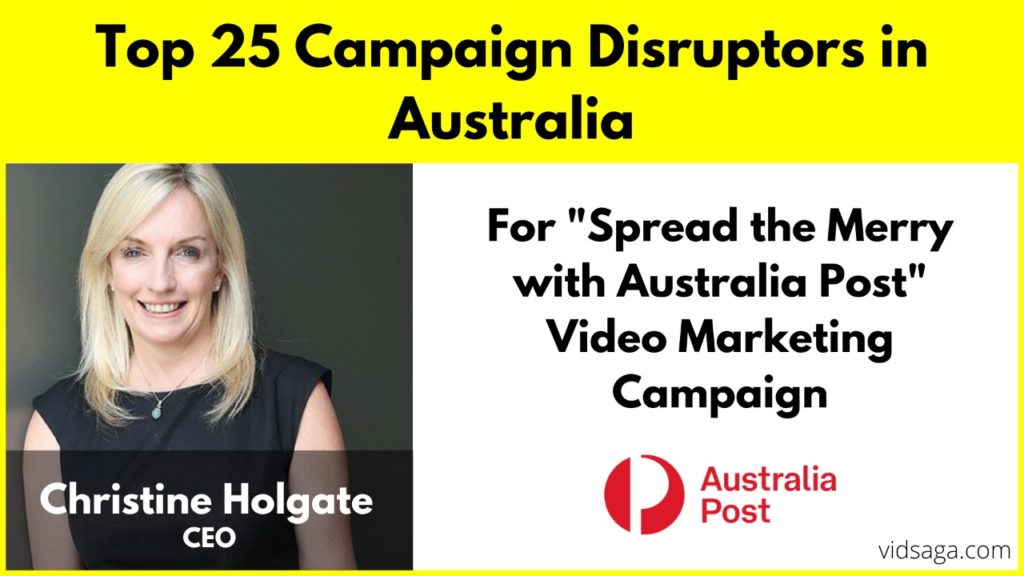 25. Peter Filipovic – CEO, Carlton Dry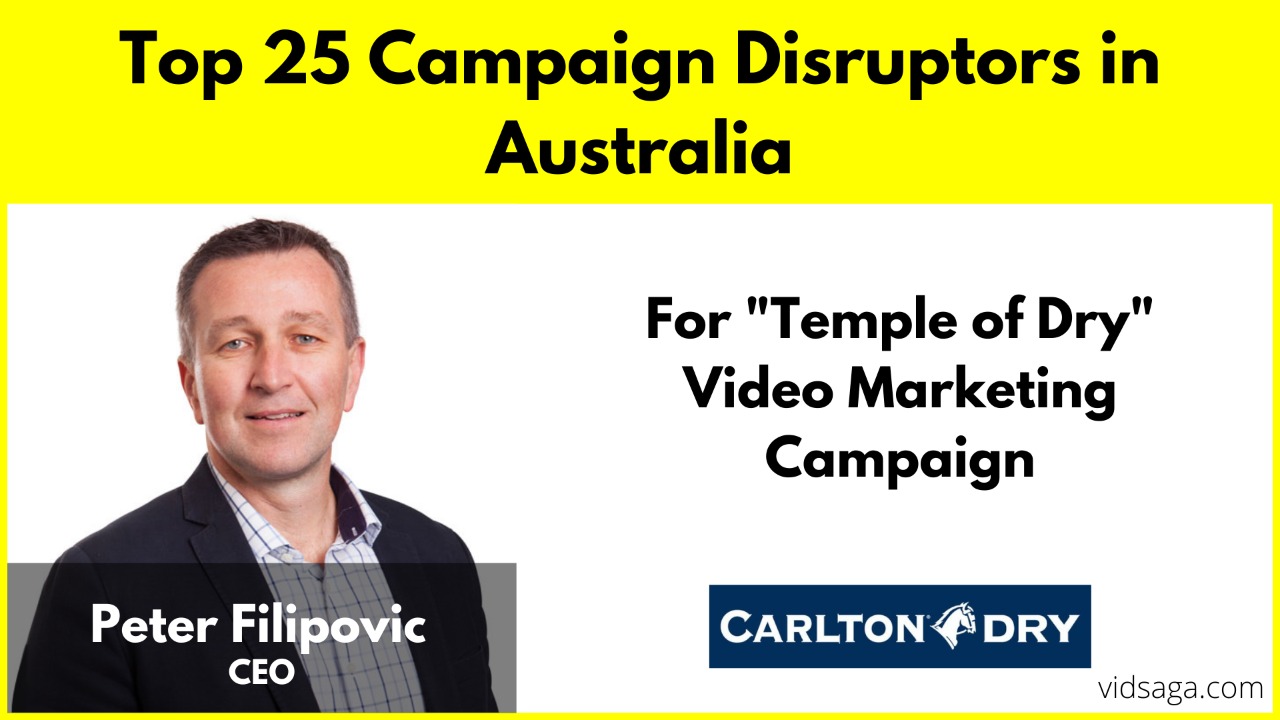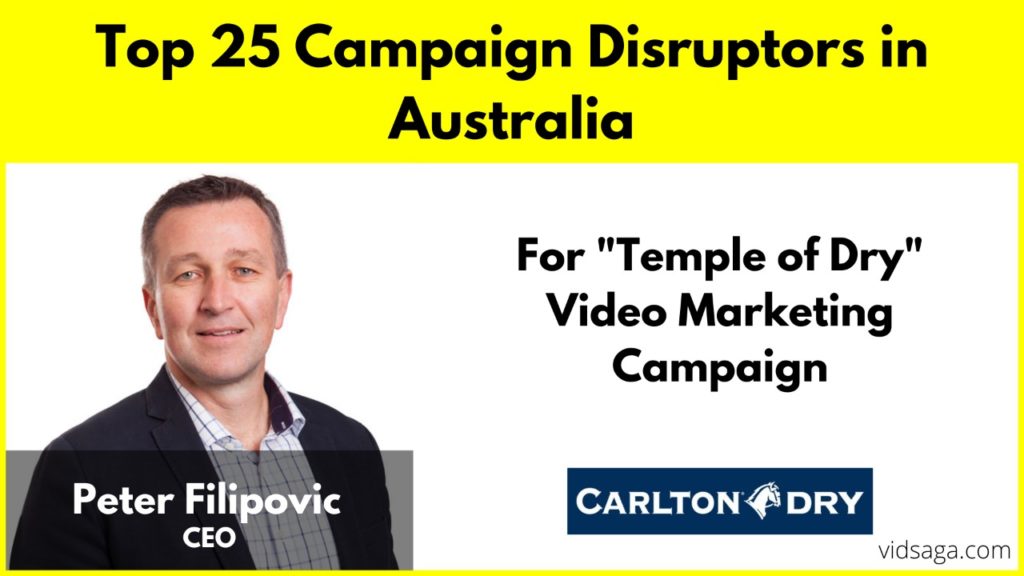 Check out these Top Video Marketing Tools


About Vidsaga
Vidsaga is a global marketplace for Organisations to create Videos. Consider it as "Upwork/ Fiverr for videos" with Creative script writing and professional project management.
Join thousands of Global Video Marketers