Top 13 Indian Startups with The Best Twitter Account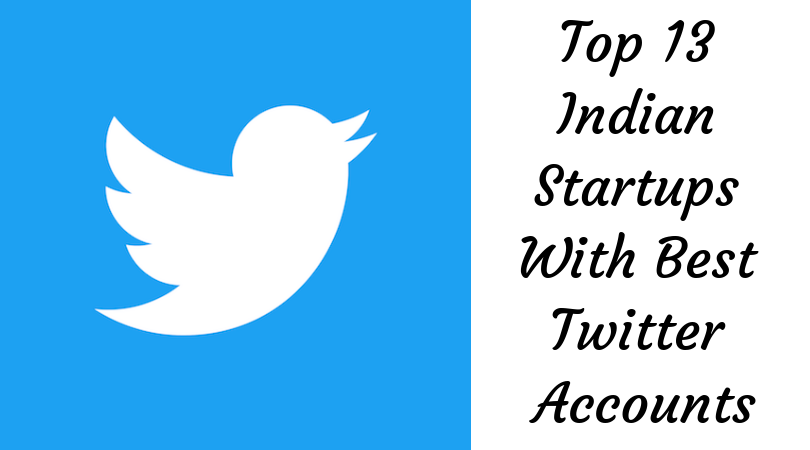 Disclaimer: In order to help other startups, we at Vidsaga.com (a global marketplace to hire right video creators to make awesome videos) have compiled this list.
This list is not in any particular order. The idea behind compiling this list is to learn from these startups and at the same time share the learning with other startups.
When it comes social media marketing, most Organizations prefer Facebook over Twitter.
But do you know? – 51% of active users follow companies and brands on social media and Twitter users follow a brand 3 times more than the Facebook users
And 67% users are more likely to buy products they see on Twitter.
Basically, startups can not take Twitter lightly and need to engage its followers.
Here are Top 13 Indian Startups who have cracked Twitter marketing with awesome engagement and currently have The Best 'Twitter' account
CASHe, a fin-tech product provides short term personal loans to young salaried professionals on an app.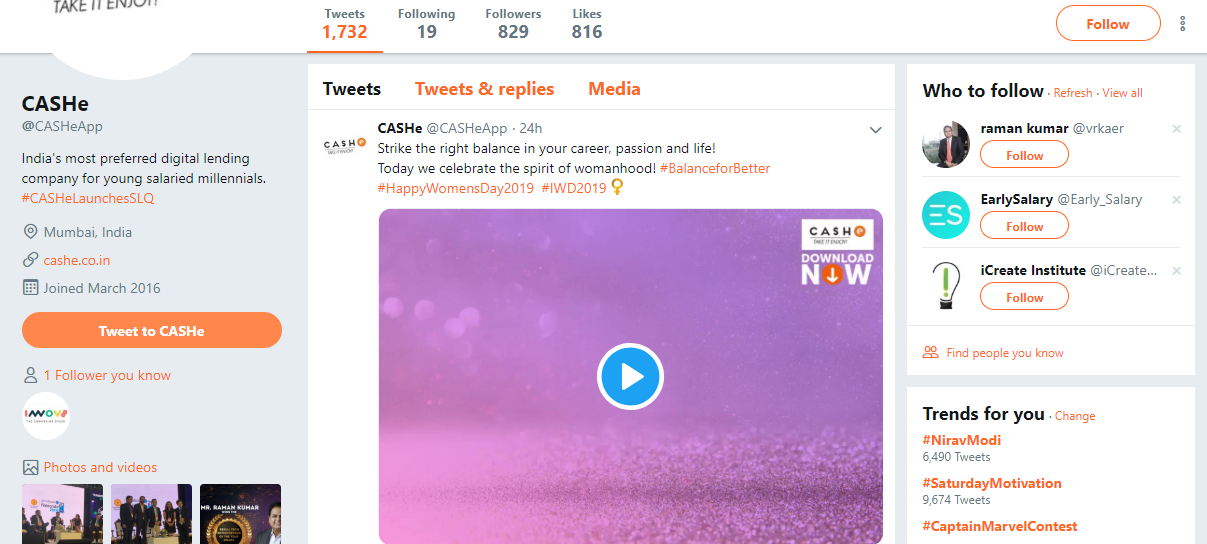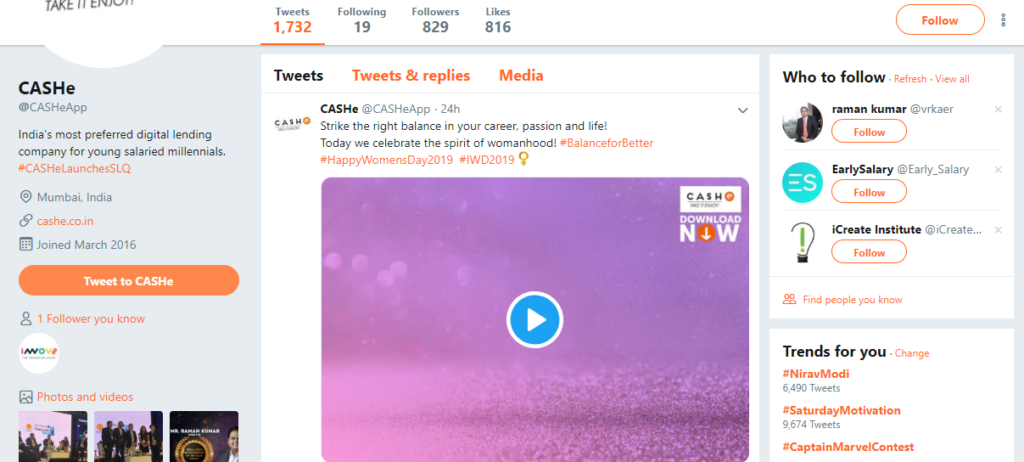 An agri-tech startup aimed at improving the supply chain for fresh produce.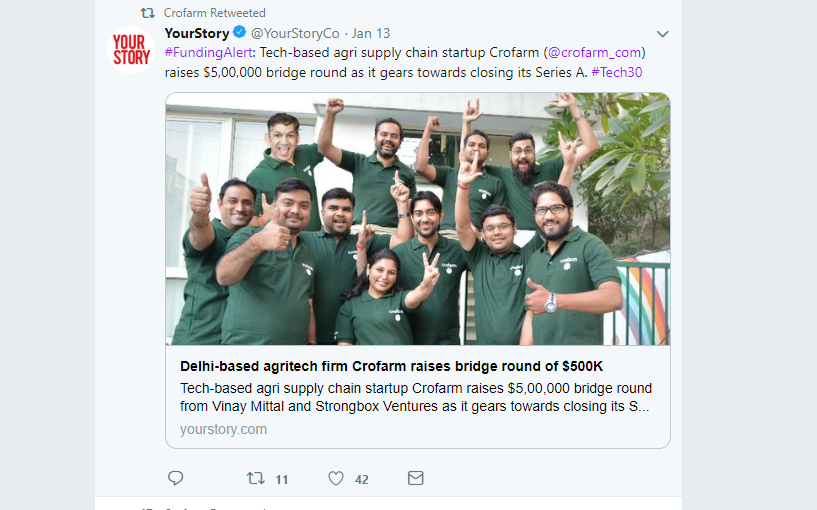 Cube Wealth brings you expert advisors with results of 44.25% average over the last 9 years. Set up a portfolio or select your own investments.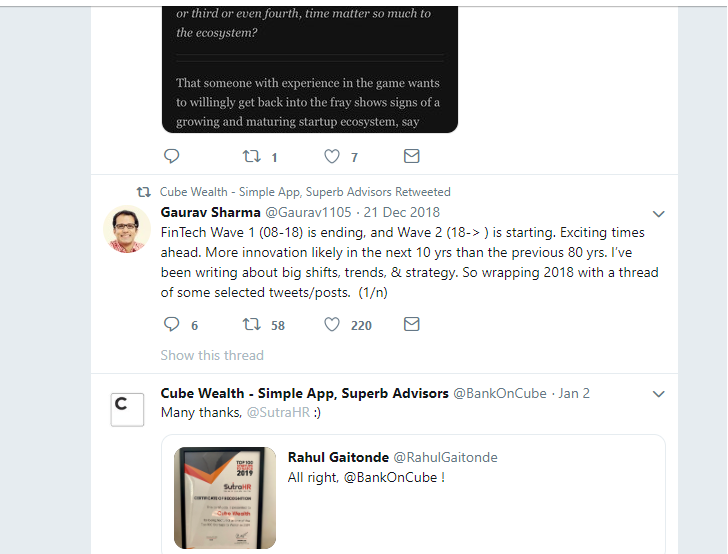 A revolutionary concept in efficiency through shared business spaces, infrastructure, and employee amenities.
Mate Labs trying to enable Machine Learning and Deep Learning to one and all. Irrespective of whether a user knows how to code or not.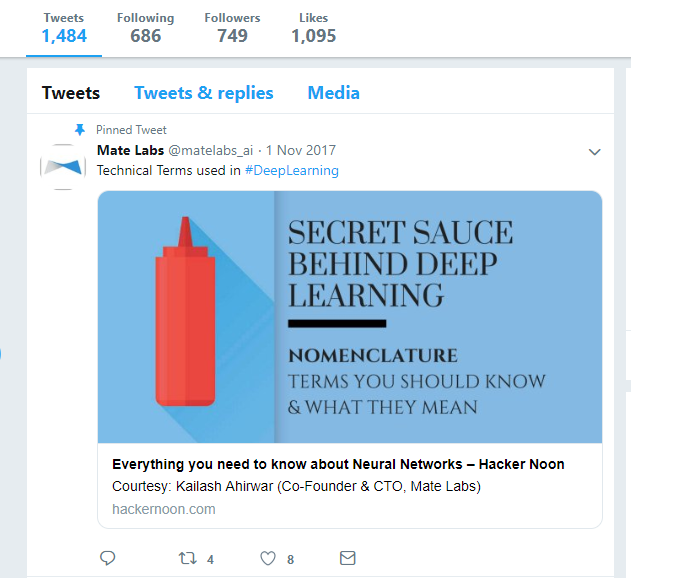 MoEngage is an Intelligent Marketing Cloud, built for the Mobile-first world. With MoEngage, companies can orchestrate campaigns across channels.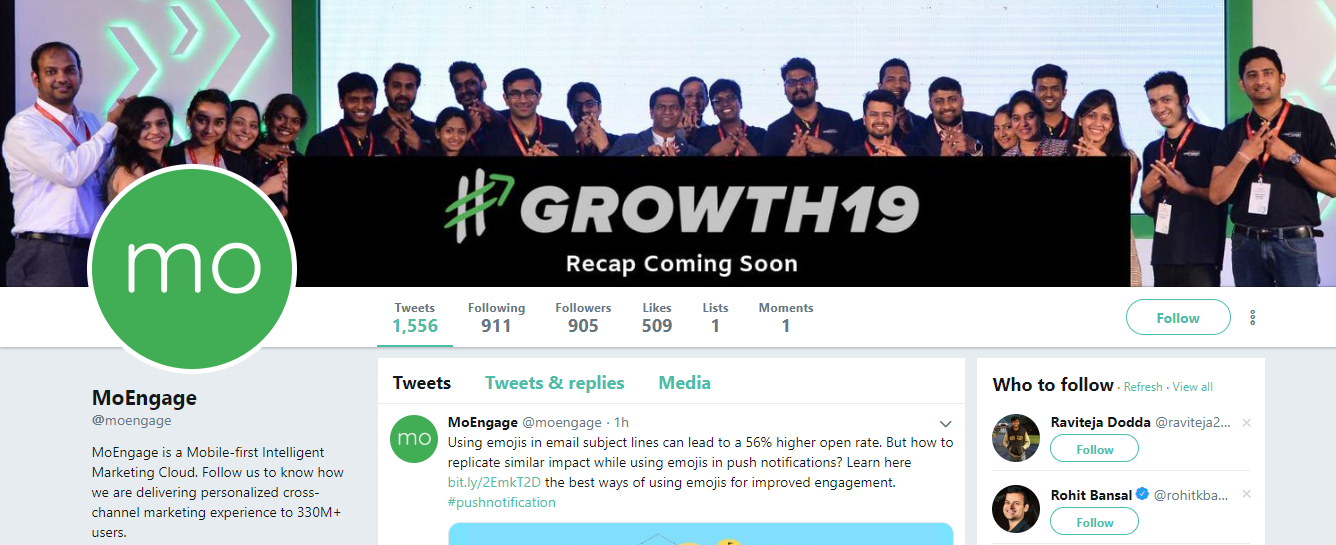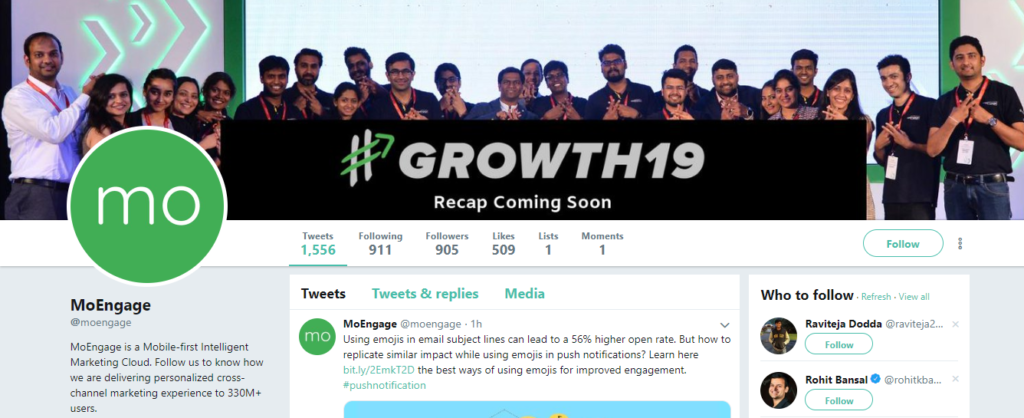 7. Spartan Poker
SpartanPoker.com is an India centric online gaming hub that aims to bring the sophistication and quality of a world class online gaming platform to gaming enthusiasts in India.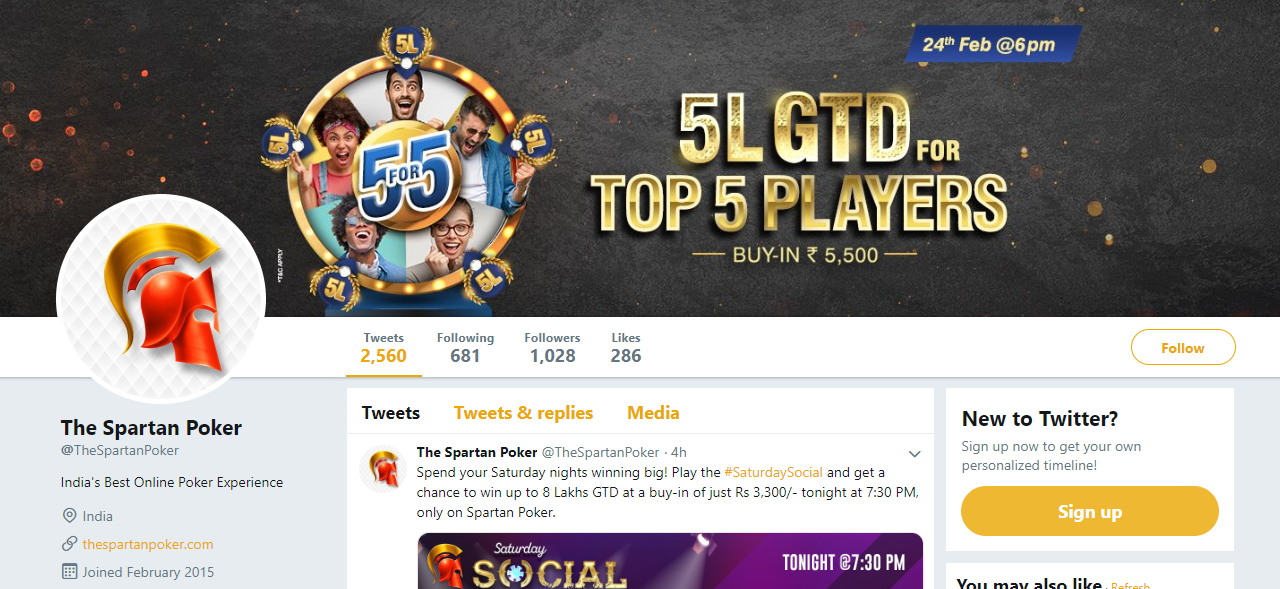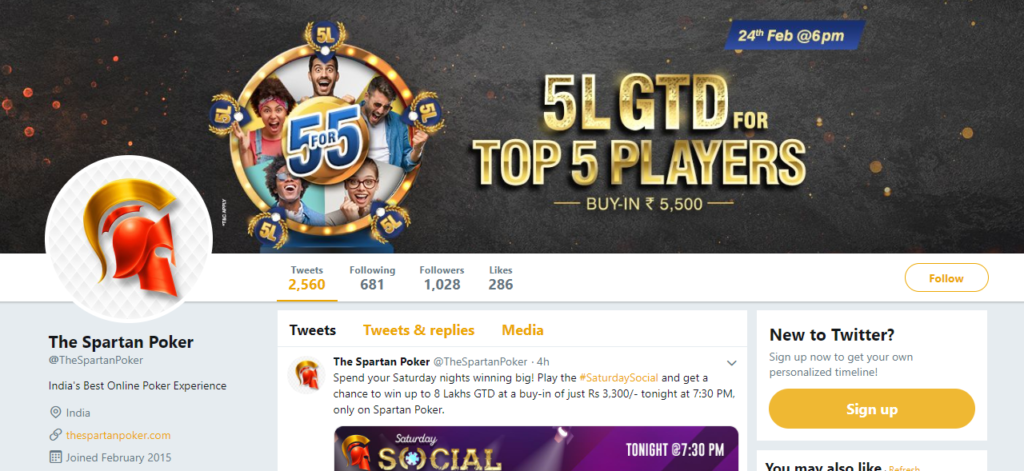 They are simplifying the home-buying journey by using the right mix of technological innovation, artificial intelligence, and human touch.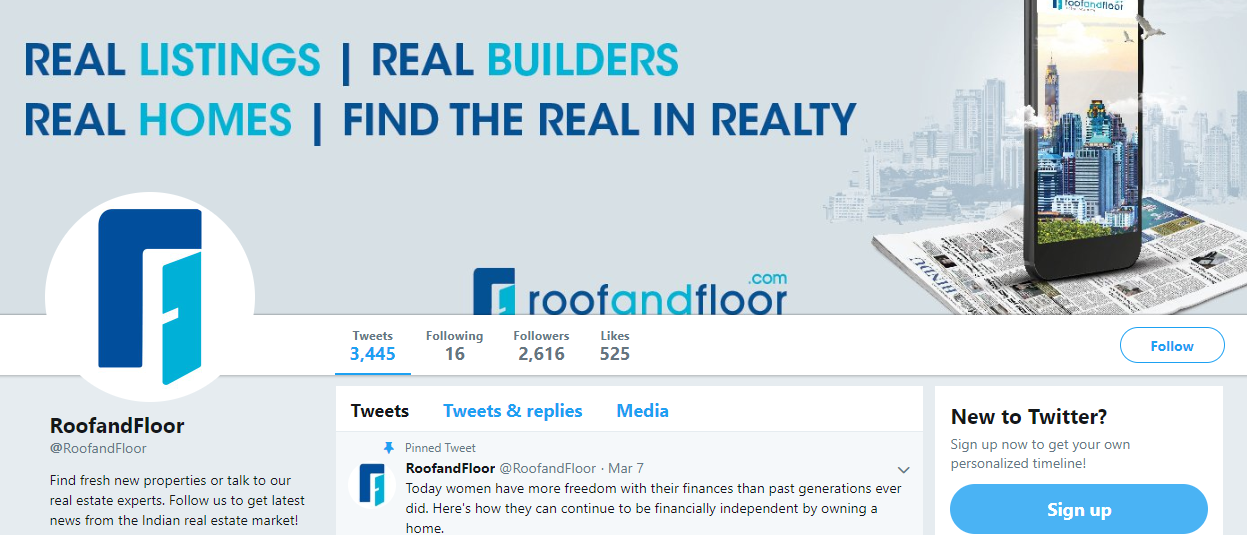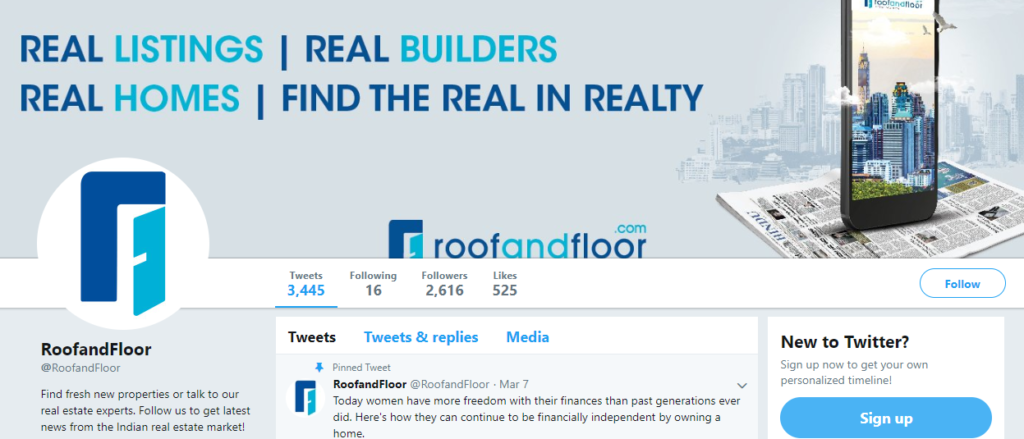 Yulu's vision is to reduce traffic congestion by providing a scalable, affordable, efficient and clean solution for the first mile, last mile, and short distance commute.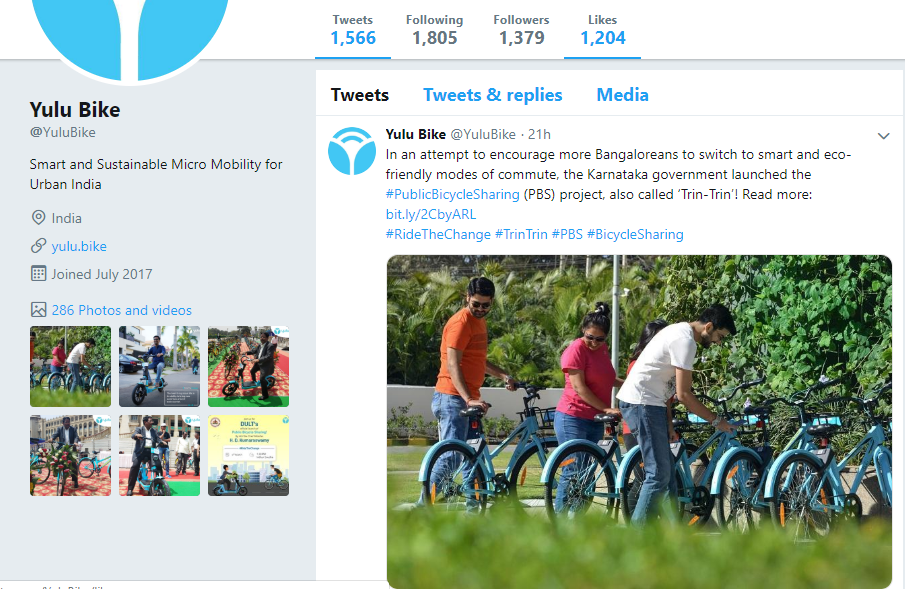 Using UrbanPro.com, students, parents and professionals can compare multiple Tutors, Trainers and Institutes and choose the ones that best suit their requirements.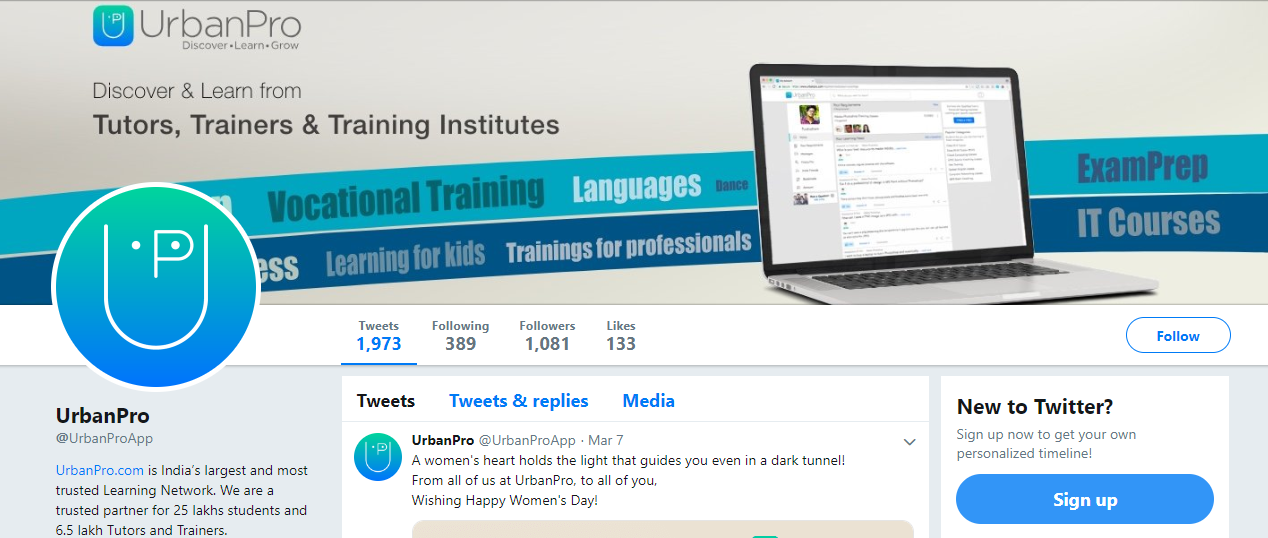 Ustraa is the men's grooming brand of Happily Unmarried. They create products, grooming content and everything.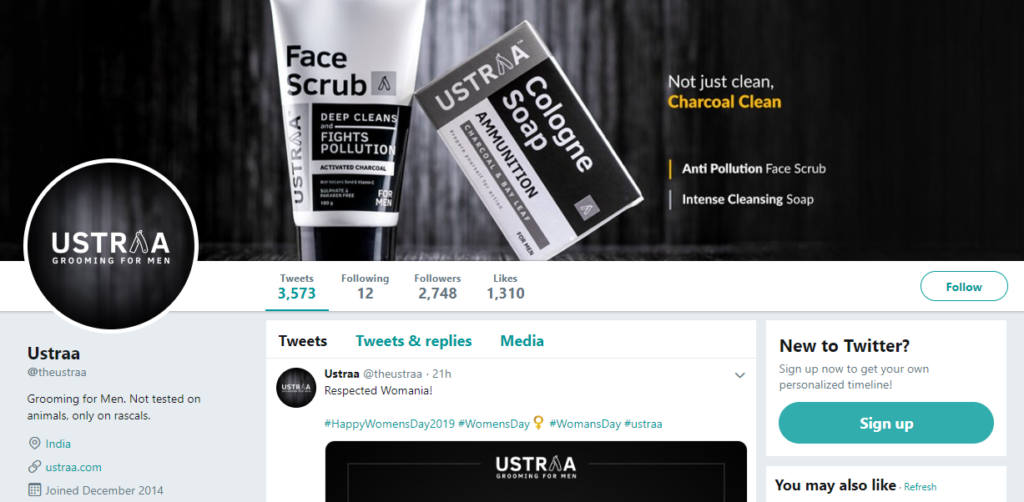 A Wealth Management Company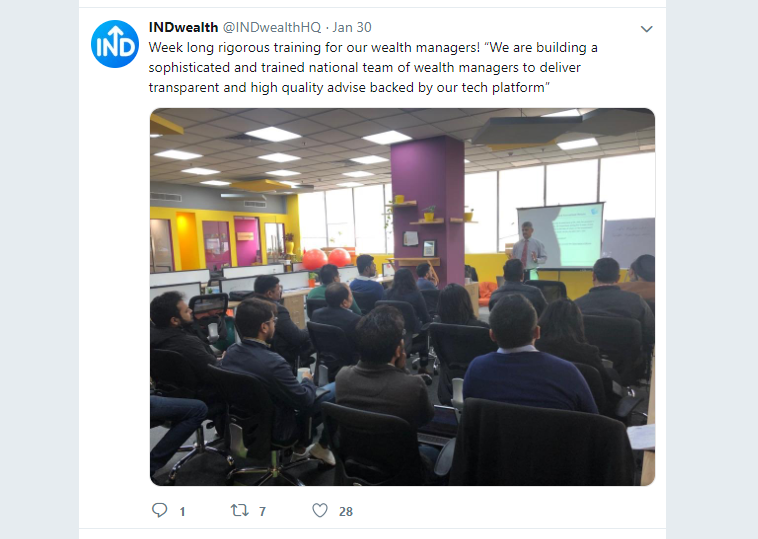 Kissht is one of its kind digitally enabled platform operated by Onemi Technology Solutions Private Limited with a vision to provide speedy and hassle-free credit financing to its customers across India.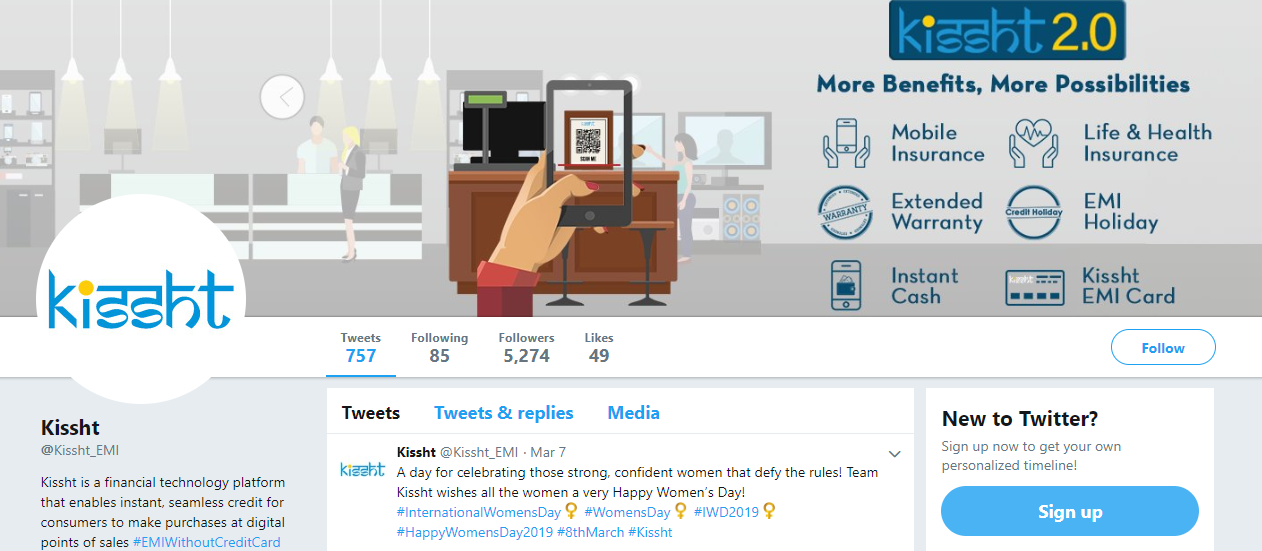 Our Selection Criteria
1 Number of followers
2 Quality of tweets
3 Hashtag strategy
4 Profile & Header Image
5 Bio included
6 Overall engagement
Almost 29% small companies witnessed increment in sales when started promoted on Twitter. So what are you waiting for?
If you think we have missed a Twitter Account or you want to suggest something, then please write to us at team(at)vidsaga(dot)com and will include your suggestion as well.
About Vidsaga.com
Vidsaga is a global marketplace for Organisations to create Videos. Consider it as "Upwork/ Fiverr for videos" with Creative script writing and professional project management
Sharing is Caring – If you find this article informative, please pass on to others as well
Join 21,000+ Global Video Marketers' Community