Animation Explainer Video – Everything you want to know about it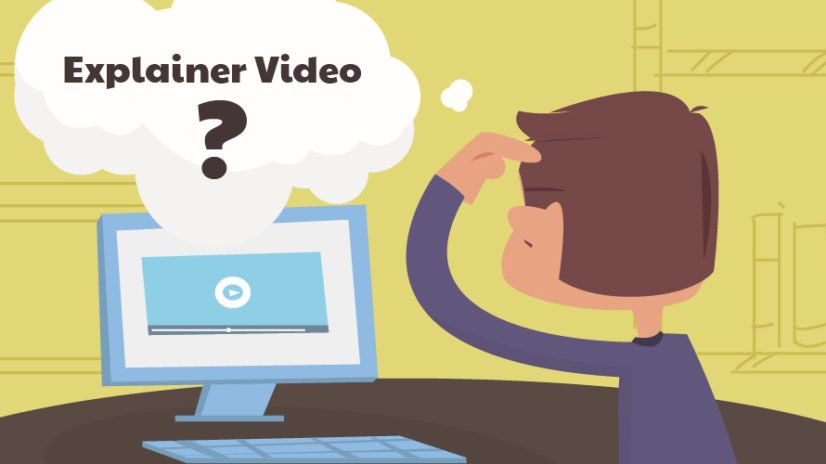 "Visual memories are the strongest memories"
And Animation Explainer video helps you in creating that sort of memories in user's mind if done properly.
An animation Explainer video is not just a piece of content. Consider it to be your sales executive pitching your product to your prospects on your website.
That's the reason, Explainer Video has become an absolute necessity for new businesses especially startups. Startups generally have a new concept/ idea which needs to be presented to its prospective users/ clients in an interesting manner and nothing works better than an animated explainer video.
For example – Squatty Potty which helps it users in correcting their pooping posture created an explainer video and got 31m views so far.
In order to simplify Animation Videos for Organizations, we at VidSaga.com (a global marketplace to create videos) have created this guide.
The idea is to answer all sort of questions possible and create a comprehensive guide.
I am sure, you do not have any further questions after reading this.
What is Animation Explainer Video making process?
The process starts with writing a good script for an animated explainer video. Concept/ Script is the king in any video. So we should not take this lightly and spend a good amount of time in writing a good script.
A good script is that which can convey your value proposition effectively to your target audience and invoke an emotional response to buy/ try your product/ service.
At the same time, the video should be such that it explains more in less and that's where good script writing is an absolute necessity.
150 words make it to 60 seconds
And an ideal script should be of 150 to 200 words and not more than 250 words. Spend atleast 3-4 days on the script, have some 2-3 iterations, take feedback from team and then finalize it.
Important Tip:
Once the script is locked its locked. Because changing even a single word could cost us money and more time.
Step 2: Animation Video Production
Once the script is finalized, it goes into production where explainer video creator creates animations and adds the voice over.
Normally it takes 7 to 10 days to create the first draft of the video.
Step 3: Feedback incorporation
Once the first draft is done, we have the chance to check the audio visual format of the text content we created. We can give our feedback and suggest changes.
Animated explainer video maker would then make these changes and send you the revised drafts. Once all the changes are incorporated, your final video is ready. Overall it takes around 2 to 3 weeks to create the desired final video.
What is the cost of creating an animated explainer video?
In order to understand the cost, let's first understand the elements that contribute to an explainer video cost:
Duration of Animation

Quality of animation

Type and Quality of Voice over
For Pricing, read – Video Production Pricing guide
Questions you should be prepared with before approaching any Animation Video production company
What one thing you want your audience to remember after they watch the video

What exact action you want your audience to take after they watch the video (This seems easy but actually it's not)

Why your audience would not take the 'Call To Action'

What are the apprehensions of your Target Audience for using your product.
What qualities to look for in Animation Explainer video production house or video producing agency?
Creativity
–
Video is a creative audio video content and the main reason we outsource this service because of Creativity. So, Creativity should be out biggest filter. You can check animation video production company's previous work to gauge that.
Animated explainer video pricing –
This is obviously an important factor and as usual a tricky one. Too high would not be good for your pocket and too less might not fulfill your video creation agenda.
Professionalism –
This is the most underrated factor while selecting an explainer video maker but we realise once we go through the first process.
By professionalism we mean – delivering on time and delivering same quality which was promised.
Many a times companies make the mistake of going for the low animated video cost option and start suffering because of unprofessional attitude of animation video production house. Delivering on time, quality promised and proper communication are the criteria not to be taken lightly.
Video Marketing ideas –
Video marketing doesn't just end with the creation of the video. Actually it starts with it.
And as a business, we want this video content to give us the desired results. For this, video needs to be distributed/ promoted/ marketed well enough. We can always ask for some ideas from animation video production agency regarding the marketing of video from their experience
Important Tip:
Past work in similar industry should not add much value as from animation video production point of view, it does not make much difference. But past work in similar domain can help us in marketing the video
Animation Explainer Video Marketing checklist
Make sure you have a proper Call To Action in the video

Do

Youtube SEO

properly – Just do not post it on Youtube. Add a proper title, keywords, and description before publishing the video

Share in all relevant FB groups – Once you post your video on facebook or youtube, share the video on all FB groups where your target users are interacting.

Link it in your email signature – You are sending emails to so many people. So why not use that as a distribution medium for your video.
Hope we have answered all your queries. If you still have any, please email us at team(at)vidsaga(dot)com and we will definitely reply to it
About Vidsaga
Vidsaga is a global market place with decision making tools enabled to help Organizations to create videos easily, efficiently and cost effectively.
Get similar article in your Inbox