Animation Explainer Video Production – An Ultimate guide (2023 Edition)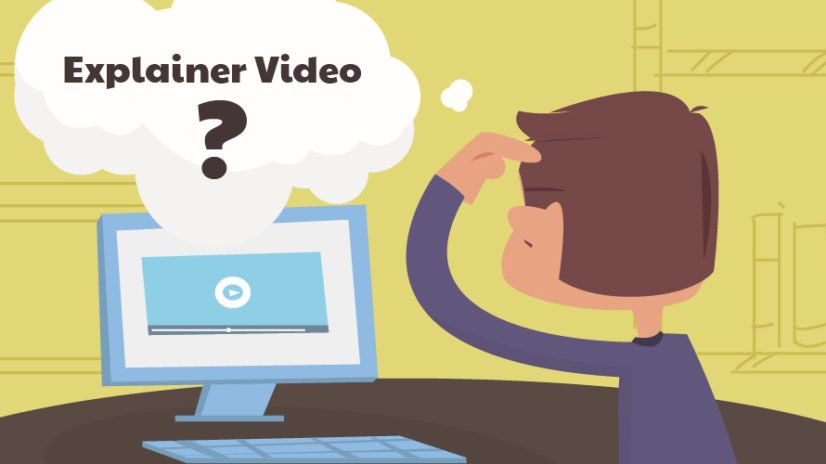 Explainer Videos are useful for top of the funnel for Attract and Educate


Duration should be around 90 seconds


Think of it as your sales pitch, so try to answer user's all apprehensions
Explainer Video has become an absolute necessity nowadays for new businesses.
Invitation to join Global Marketers Community Discussion Space
If you have a new concept/ idea which needs to be presented to its prospective users in an interesting manner then nothing works better than an animated explainer video.
For example – Squatty Potty created an explainer video and got 31m views so far
Squatty Potty helps it users in correcting their pooping posture. And then created a simple explainer video to convey this 'not so simple' solution.

In order to simplify Animation Explainer Videos for Organizations, we have created this ultimate guide to answer all your questions
We are sure, you do not have any further questions after reading this. If you will have, we will do YouTube SEO of your video for FREE

Check out – Top 25 Global Video Marketing Disruptors
What is Animation Explainer Video making process?
Concept/ Script is the king in any video.
So we should not take this lightly and spend a good amount of time in writing a good script.
A good script is that which can convey your value proposition effectively to your target audience and invoke an emotional response to buy/ try your product.
Important Tip:
And an ideal script should be of 150 to 200 words and not more than 250 words.

Step 2: Animation Video Production
Once the script is finalized, it goes into production where explainer video creator creates animations/ graphics and adds the voice over.
Normally it takes 5 to 8 days to create the first draft of the video.

Step 3: Feedback incorporation
Once the first draft is done, we have the chance to check the audio visual format of the text content we wrote. We can give our feedback and suggest changes to the producer.
Animated explainer video company would then make these changes and send you the revised drafts. Once all the changes are incorporated, your final video is ready.
Overall it takes around 2 to 3 weeks to create the desired final video.

Get updated with Latest Video Marketing News
What is the cost of creating an animated explainer video?
In order to understand the cost, let's first understand the elements that contribute to an explainer video cost:
Duration of Animation
Amount of customization or tool based
Voice over quality
Based on the above parameters, animation video could cost $300 to $1800 for 60 seconds.
For more details, read – Video Production Pricing guide
Things we should figure out as a brand from video marketing perspective
What one thing we want our audience to remember after they watch the video
What exact action you want our audience to take after they watch the video
What are the apprehensions of your Target Audience for using your product.
Know the New Things in Video Marketing
What qualities to look for in Explainer video production house or agency?
Creative Scriptwriting –
Video is a creative audio-video content and the main reason we outsource this service because of Creativity and hence it should be the biggest filter. You can check the animation video production company's previous work to gauge that or ask for a concept note.
Price –
This is obviously an important factor and as usual a tricky one. Too high would not be good for your pocket and too less might not fulfill your video creation agenda.
Professional Project Management –
This is the most underrated factor while selecting an explainer video maker but we realise once we go through the first process.
By professionalism, we mean – delivering on time and delivering the same quality which was promised.
Many times companies make the mistake of going for the low animated video cost option and start suffering because of unprofessional attitude of animation video production house. Delivering on time, quality promised and proper communication are the criteria not to be taken lightly.
Video Marketing and Distribution Knowledge –
Video marketing doesn't just end with the creation of the video. Actually it starts with it.
And as a business, we want this video content to give us the desired results. For this, video needs to be distributed/ promoted/ marketed well enough. We can always ask for some ideas from animated explainer video production company.
Bonus Tip:
Past work in similar industry does not add much value as from animation video production point of view, it does not make much difference. But past work in similar domain can help us in marketing the video.

Here are the Top 40 Video Production Companies in India
Explainer Video Marketing and distribution checklist
Do Youtube SEO properly – Just do not publish it on Youtube.
Link it in your email signature – You are sending emails to so many people. So why not use that as a distribution medium for your video.
Share on all social media channels with proper thumbnail, description, hashtags, etc. Adding it in the 'Story' will get some more eyeballs
Give the video an initial push by asking all your colleagues to share in their social media profiles.
If you could find relevant and active Facebook and LinkedIn groups, you can share the video there as well.
Visual memories are the strongest memories. Create such memory about your product/ company in user's mind through a Video

About Vidsaga
Vidsaga is a global marketplace for Organisations to take animated video creation service. Consider it as "Upwork/ Fiverr for videos" with Creative script writing and professional project management

Join thousands of Global Video Marketers