Video Marketing Story: EaseMyTrip's "Children's day celebration"
Firstly, the motive of video creation should focus on the core idea and intention behind the video. – Akshay Sharda, Head – Digital Marketing at EaseMyTrip.com
Employees engagement activities always help in creating a positive work environment. From a company's point of view, these activities result in strong bonding and higher productivity.
With this intention, Akshay along with his marketing and content team decided to do something different on Children's day and created a video for this celebration.
"The core idea behind this Children's Day Celebration video was to involve our employees in a philanthropy activity. It encourages people to contribute to society in every possible way and brings enthusiastic moments in life of people in need. We have done a couple of similar initiatives also like tree plantation, Cleaning Drive, Celebrating Christmas in Old Age houses." Akshay mentioned
So a team composed of Shazima, Sudhanshu Chanderwal, Sumit Kumar, Apoorva, Deepak, Amrita and Prashant conceptualised this activity.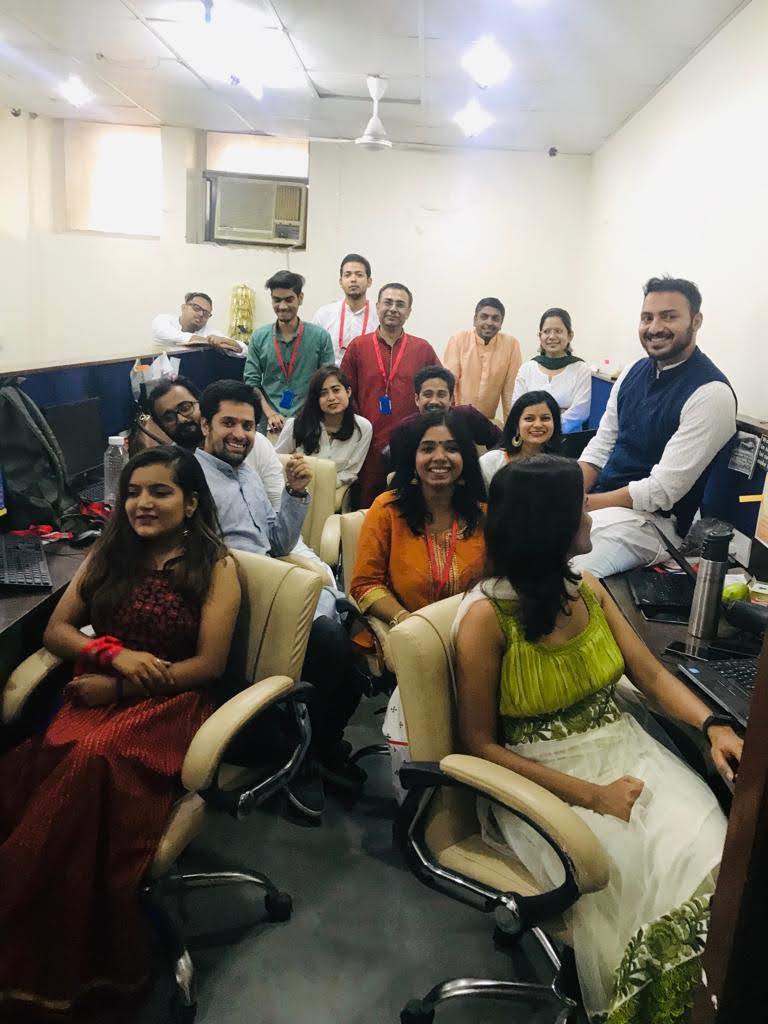 Akshay added – "It was an in-house idea where the entire EMT team has thought of doing something different on Children's day where we can give back to society and contribute to the future of our country through these children's welfare."
For creating the video Prashant and Sumit took the responsibility of Video shooting and editing respectively. Interesting part behind the video was that they only captured the moments.
"We promoted it through our organic channels however the concept and theme was unique due to which video got viral. If you are clear with the message of your video, it will automatically reflect and will coax your viewers to it.
There are couples of learning we got from this activity. The way children in that beautiful place lives taught us how to smile even in tough situations. Such activities even bring a sense of togetherness in the team also. " – Akshay concluded
Learn from Video Marketing experts
About Akshay (in his own words)
I have always been a sports lover as a child and participated in numerous sports activities in school which helps me to make better strategies for marketing. I've even played cricket at regional level. As a preference for my career grounds, I had strong interest in marketing tactics. I pursued an MBA on the educational part and have been working in the marketing industry for the past 5 years. With time I've been working on my marketing skills through market research, insight development, and consumer campaigns.
In order to make the day special for children living in the orphanage, they decided to distribute all things which excite children, accordingly listed down the things as per category like Food, Sports, and Education.
Invitation to join Global Video Marketers Community
About Vidsaga
Vidsaga is a global marketplace for Organisations to create Videos. Consider it as "Upwork/ Fiverr for videos" with Creative script writing and professional project management.
Join 52,000+ Global Video Marketers' Community