"Video Analytics : A perfect combination of high reward and high risk." – Abhinav Kumar Gupta
We always suggest beginners to learn theory in parallel to developing AI pipelines – says video analytic expert Abhinav Kumar Gupta.

Abhinav kumar Gupta – Co founder of Silversparro, is a renowned name in video analytics.
His company Silversparro offers expertise services across video data analytics serving Retail, Manufacturing, Insurance etc across US and Pan India.
Read on to know the learning and knowledge in video analytics shared by Abhinav kumar gupta, a must read for beginner.


Tell us about your life journey, Abhinav ?
As a kid, many of us imagine becoming a scientist, engineer and creator. But often this spark is crushed early on by our school and college system.
I too was sucked into the standard path of doing engineering from IIT and then working in consulting for firms such as KPMG & BCG.
My only ambition at that point was to go for an MBA abroad from a premier B-school.
Luckily, my college friends – Ankit & Ravikant, who are now my co-founders at Silversparro not only managed to keep the entrepreneur in themselves alive – they also inspired me to take a different path.
We started Silversparro together, to leverage emerging technologies such as AI for a better future.
We started working with Fortune 500 companies in India and US on variety of Machine Learning problems and now dedicatedly work on using AI advances for video analytics.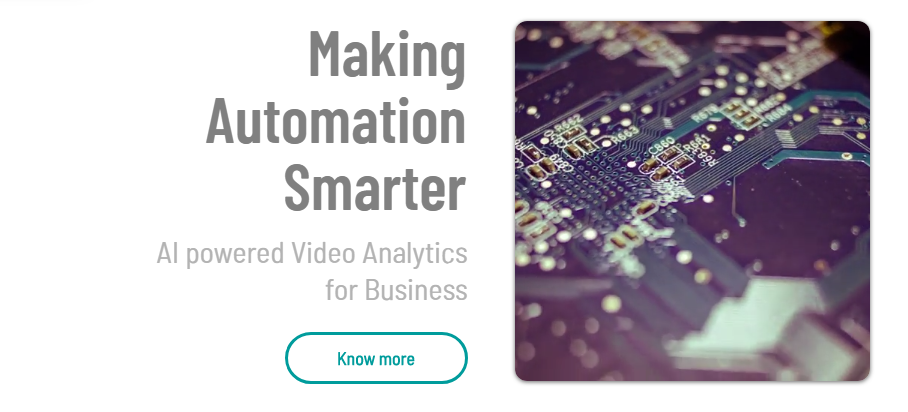 What prompted you to start a company in Video Analytics domain?
We realised that more and more percentage of data is now being stored in video format. These videos can be CCTV video recordings or they can be scores of videos clicked on mobile phones every day.
Also, it is incredibly difficult to extract meaningful information from the videos. It is impossible for a person to watch all the feed.
The traditional computer vision technologies are no match for the complexities of video data.
This makes video analytics a perfect combination of high reward and high risk.
What made the field even more exciting, was the recent advances in AI and its implications for video analytics.


Tell us about your learnings regarding Video Analytics?
One of the biggest un-learning has been to look beyond the traditional applications of video analytics of security and surveillance.
Though these applications will be powered by Video Analytics, their scope will be dwarfed by the immense potential of Video Analytics for fully automating large number of processes in our industries.
Any job which has a component of 'monitoring' or 'supervision' can be in theory automated by video analytics. This will increase productivity of our workers across the value chain.
Another learning has been that – just having powerful algorithms is not enough. Our job is to ensure that our solutions have to solve the full problem from end to end.
So, we start from understanding problem statement, collecting and cleaning data, building & deploying models, measuring accuracies to finally ensuring the business impact in revenue down to a rupee.
What challenges you face in your work and what keeps you going?
The first challenge is to manage the expectations of clients and prepare them for the AI journey.
AI/ML solutions take months if not years to stabilise and deliver value, but businesses expect magic bullet due to the hype around these technologies.
They get excited by the looks of a great pilot – but are later dismayed when these pilots never seem to deliver business results.
We have to very patiently build trust – and ensure that delivering true business value remains the only focus of all the stakeholders.
The second challenge is talent.
Though the number of developers who write Machine Learning as their skills has increased exponentially – but what is lacking is the experience and rigour required for deploying these tools on real-world problems.


Also Read : 15 Tips from 6 Experts for creating your company's video content strategy


What tips you'd like to give to someone who is a newbie to Video Analytics?
Video Analytics is evolving very fast – and someone who is starting in the field may struggle to pick a starting point.
We always suggest beginners to learn theory in parallel to developing AI pipelines.
There are lot of online courses available these days – but course by Andrew Ng at deeplearning.ai is what we recommend.
The next step is to apply the lessons to a few simple computer vision problems such as object detection and classification.
"Video analytics is in a way an extension of computer vision– with additional dimension of time."
Another good trick is to read papers being published in the field and try to replicate the open-source codes being shared by the authors.
Attending, meetups and interacting with other enthusiasts is also a good practice.


If you are also a Video Marketer, and would like to get featured by us, simply send us an email with your work links at team(at)vidsaga(dot)com
Join 52,000+ Global Video Marketers' Community