Top 15 Indian Startup Explainer Videos you must watch in 2023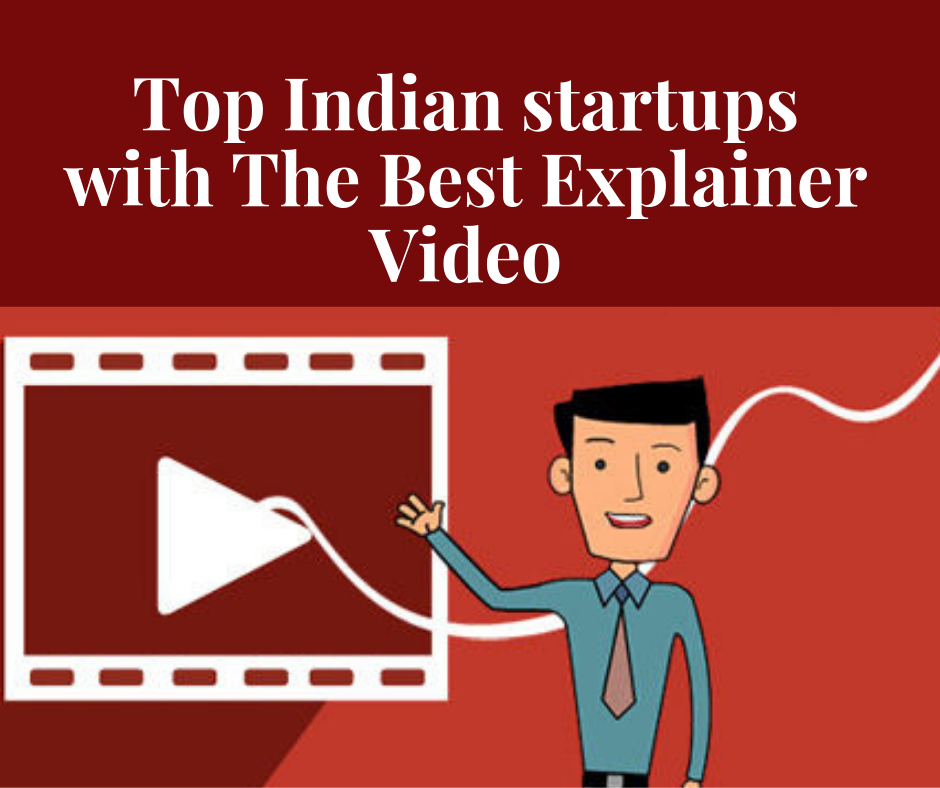 Disclaimer: In order to recognize startups and help other startups, we at Vidsaga.com (a global marketplace for Organizations to create awesome videos)have compiled this list.
This list is not in any particular order.
Check – Global Video Production Price Guide
64% of consumers are most likely to buy a product/service after watching the video.
A social performance management platform that is owned by Salesforce recently added an explainer video to their homepage and increased conversion rates by 20%
70% of marketers say that video is the most effective way of driving conversions. Adding video to your site increase its chance up to 50x to rank on Google's front page. 96% of the introductory emails that include video have many clicks to the desired page.
But having said that, creating an effective startup Explainer video to drive conversions is still an uphill task as almost every startup is making a video nowadays.
So in order to learn from startups who have created their awesome startup explainer video, we have compiled this list

Our Selection Criteria for selecting Startup Explainer Videos
Creativity
Well written script
Entertaining/ Interesting
A clear and simple explanation
Music choice
Properly defined CTA
Engagement
Here are the Top 15 startups that have created their best startup explainer videos

1. CropIn
CropIn is a global AgTech organization that provides innovative, data-driven solutions to propel initiatives around climate resilience and sustainability.

This video is clearly explaining the company's purpose and its benefits. This startup explainer video also shows a view of the company's website, which is good for viewers as they get to know more about the company.


2. Dream11
Dream11 is India's Biggest Sports Game with 6 crore+ users playing Fantasy Cricket, Football, Kabaddi, and NBA.

This startup explainer video explains the  Sports mobile app in an easy to understand way, without using a real mobile phone. Even the video influencer (MS Dhoni) in this video didn't even say a single word about the app, with crores of users, this is one of the top explainer videos.

3. OfBusiness
OfBusiness is a new age fintech startup, technologically driven to provide smart financing for SME's
As this company is a finance company for small and medium enterprises so the businesses have trust issues. But this company's animated explainer video is such that it explains all the basic concepts about the company's work in a very simple way which makes the people aware of the company and resolves trust issues.

4. Voolsy Screen
Voolsy Screen is a cloud based most intuitive and dynamic digital signage for your multimedia content.

This startup explainer video contains various images and short video clips to explain the purpose of the company because of which viewers get a good understanding of the concept. This video also contains the main keyword of the lines spelt in the video, thus making a good interaction with the viewers.

5. Martechcube
MarTech Cube recognized the need to address the technology challenges specific to a CMO and the marketing department.

This explainer video is a colorful Whiteboard animation, with no physical person in it. This video also doesn't have any voiceover of any person, just a piece of simple background music in it. Every slide has animation and some lines written in it to explain the video and what is it for. Even with such limitations, it is a good explainer video.


6. Khoj in India
Indian Business Directory, Business 2 Business, Advertise Business Free, Online Marketplace, Top B2B Portals, Near Me, Hospital restaurant hotel shops, etc.

Read Article: Top 9 Indian Startups with The Best YouTube Channel
This explainer video is explained through  Whiteboard Animation with Hindi voiceover. there is just an animated person who is taken as an example to describe the purpose of the company. In this startup explainer video, every slide contains clear & big fonts with easily understandable English language lines in it. 


7. Agilean
Agilean provides businesses with the tools and knowledge to manage operations and improve efficiency.

This explainer video has an animated person at the start of the video who is explaining the company's value proposition which is a good way of interacting with the viewers. The main keyword of every slide is distinguished and highlighted at the top so that it's easy to understand the paragraph written below. The data written on each slide is clear, understandable and easy to understand in English voiceover. The video ends with a positive attitude with a good CTA. Pointing lines are shown in a different way on an animated PC desktop.

8. Crrux
Crrux is a seamless space to manage all your work, content and interactions across Projects, Sales, ​Marketing, ​Support, Billing, and Social aspects.

A funny animated person in the whole video describes the content of the video.  A good step is to increase the interaction with the viewers, which is very necessary for every video.
This startup explainer Video also includes small, colorful and understandable logos of various things and apps in the slides for a proper description in the video.

Know the New Things in Video Marketing

9. MioSalon
An Online Salon & Spa Software that manages all aspects of the Salon & Spa business. It has Appointment Scheduling, Online Booking, Billing, Marketing, Dynamic customer Feedback system, Analytic & Complete POS solution, Client, Staff & Stock management.
In this explainer video, there is a complete description of the website starting from how to login and the whole process. This is followed by a stepwise process of what you can perform on the website. An easy and clear voiceover in the English language.

10. Pragmatic Leaders
Pragmatic Product Leader = Product Manager with Superpowers
A physical man is explaining the whole video with a simple and easy to understand manner. He has also given some of the best examples of the companies in which his trained candidates are placed and now working. Also added some photos of his students in his training class that proves his claim and builds trust with the viewers. Main keywords are shown in the various slides in capital letters format that are easily viewable to viewers.


11. Taxi Pulse
TaxiPulse brings the power of technology to your taxi/fleet business with a comprehensive dispatch management solution.
Taxipulse is a taxi company and in the video, it is described as its taxi booking mobile app with its features and proper explanation of taxi booking.
The explanation is given for both passengers and drivers on how to use the app. The admin panel is also explained in the video. It is one of the best startup videos.


12. Pazo
An operations management app that helps organizations to ensure their daily routine activities are carried out effortlessly to help the team focus on the core activities.

In this startup explainer video, it is described the company's mobile app which is an operation management mobile app. The video used a very good example to explain the purpose of the company with a proper explanation of how the app works and how it can be used with a clear and understandable voice. It is definitely one of the best explainer videos. 


Explainer Videos made through VidSaga: Click here

13. MyOperator
VoiceTree Technologies aims to deliver innovation through voice based solutions to its client. VoiceTree's solutions not only save our client's time, money and resources but also makes management simple and easy.
This startup explainer video consists of various animated persons with one person explaining the whole video and other animated persons are taken as examples. Clear and easy to understand voiceover with nice graphics animations are used. In this explainer video, various stats regarding the company are also used which clearly explain to the viewers. They have also mentioned their clients' names. Then at the end of the video, some of the best features of this company with a CTA is given for engaging with the viewers.


14. Dhanno Care
Dhanno Care is a Delhi based leading independent car care company, providing top-of-the-line Express car care services.
A good thing about this video is that a common problem of a common man is shown with the solution provided by the company which is a best practice.
Clear to see fonts and understandable lines are there in the slides. Also how this company is different, for that a list of its features are shown.
Then packages are shown with different names. Names are so chosen that the names are from one of the blockbuster movie's artists. Then at the end of the video, testimonials of various customers of this company are shown with their animated graphics. Then, at last, a CTA of this company is given with a free trial of the service.


15. Cablo
Cablo is a curated transport brand provides car rental bus services for outstation, Business and personal use launched in India Expanding globally

This video is of a car and bus rental company. In this video, there is a complete description of the website with a single highlighted arrow and there is no background music or any voiceover then also this video is completely understood easily.
This video completely describes how to book a car or bus, various tags to choose from the types of cars, which places you can go and their rents and packages. This means a full description of the website is given so that a viewer can easily get to know about the company and its work

About Vidsaga
Create the best explainer video for your startup

Featured Image Source
Join thousands of Global Video Marketers