Top 8 Startups with Best FAQs Page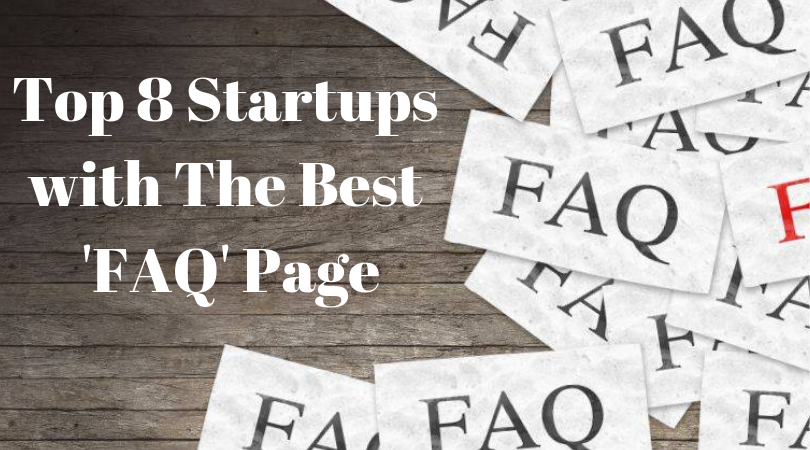 Believe me it would be very painful if you come to know that your user did not sign up because some of her queries related to your solution were not answered.

Just having a FAQ Page is not enough now a days, making it useful for the visitors would actually serve the purpose.

In order to help other startups, we have compiled a list of 8 Startups who have taken 'FAQs' section to another level with their creativity and clarity. We have also compiled a list of best practices below that.
Disclaimer: This list is not in any particular order. The idea behind compiling this list is to learn from these startups and at the same time share this learning with other startups
Here are Top 8 startups who have created the Best FAQ Page:
1. Optacredit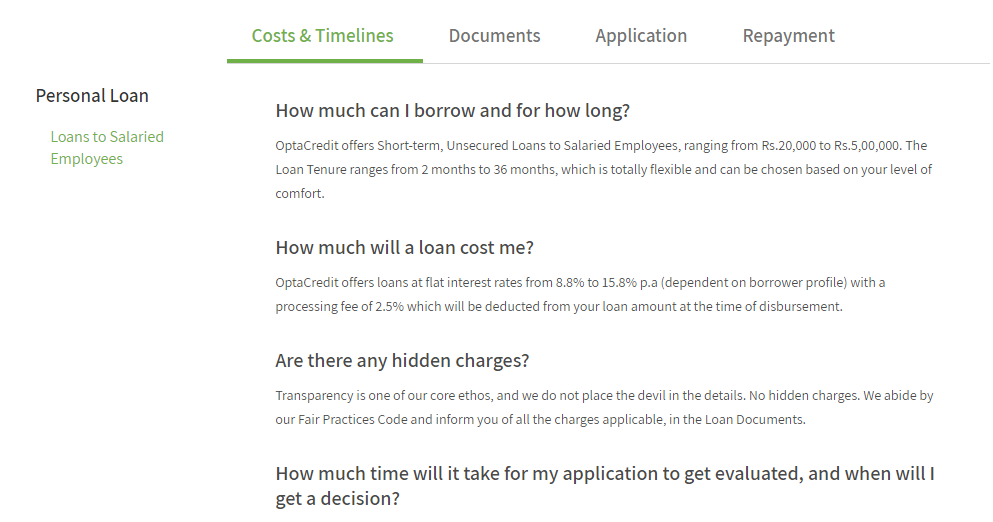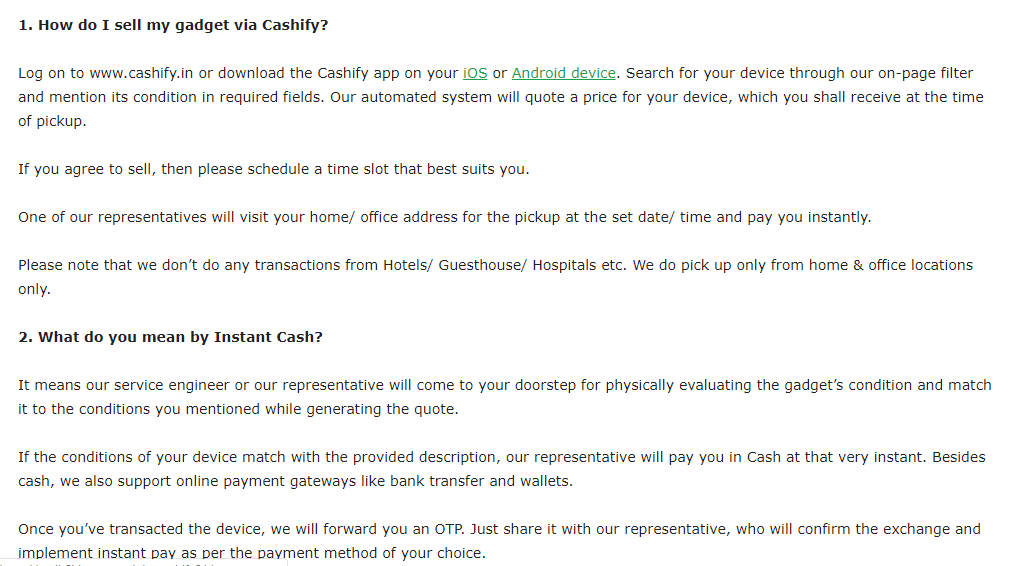 3. Rubix108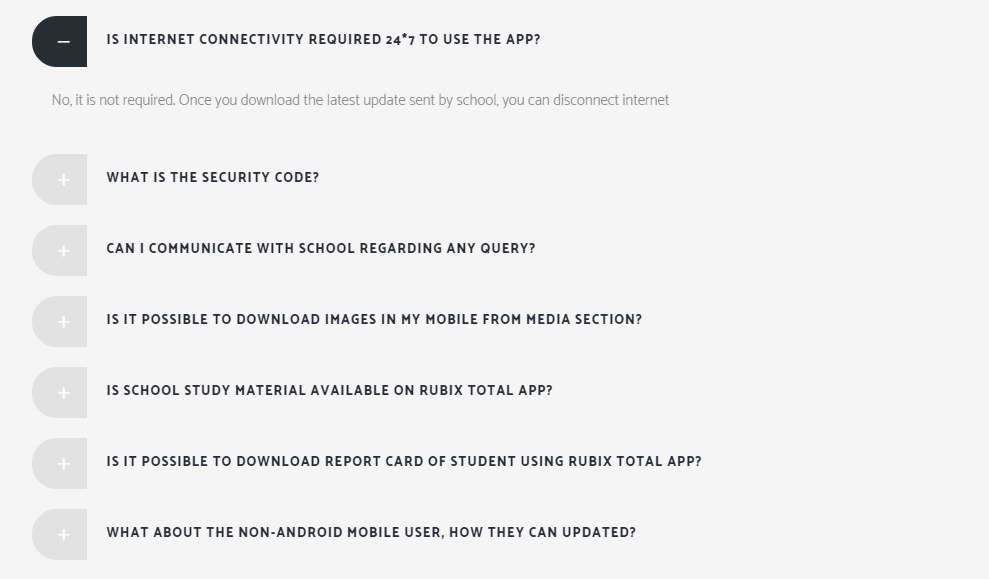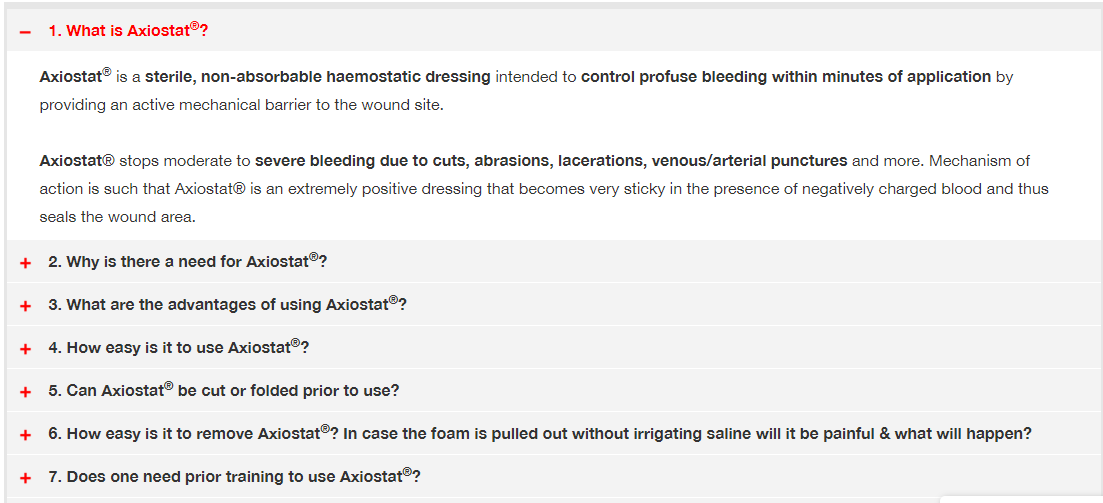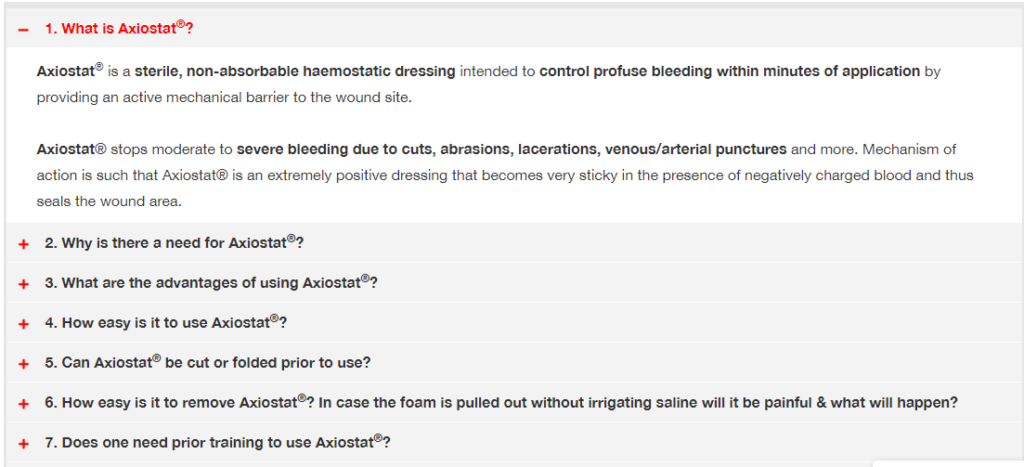 5. Opentap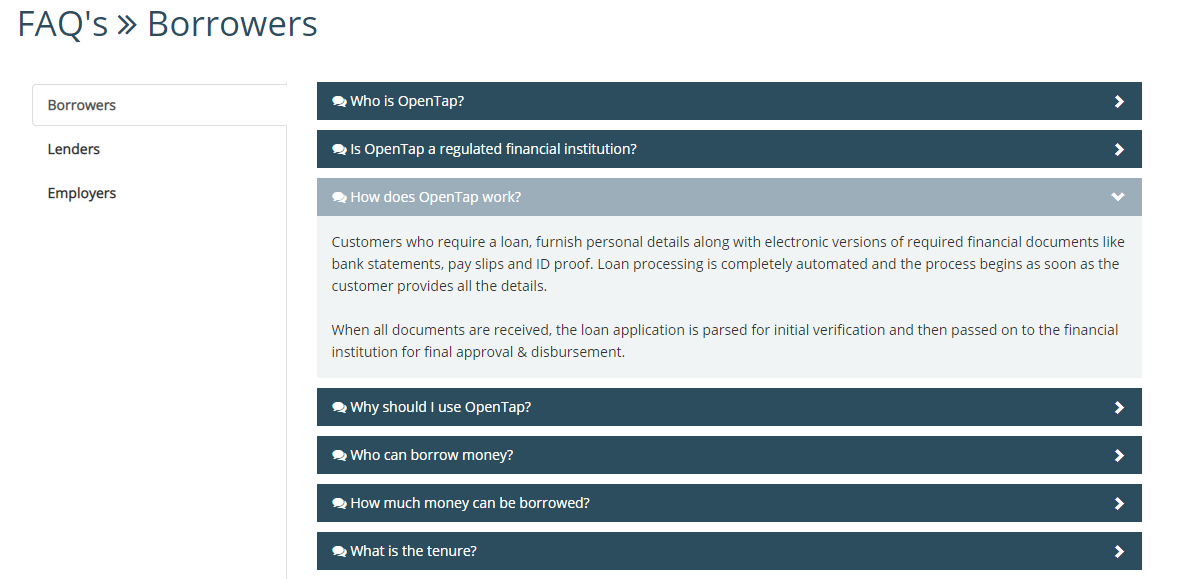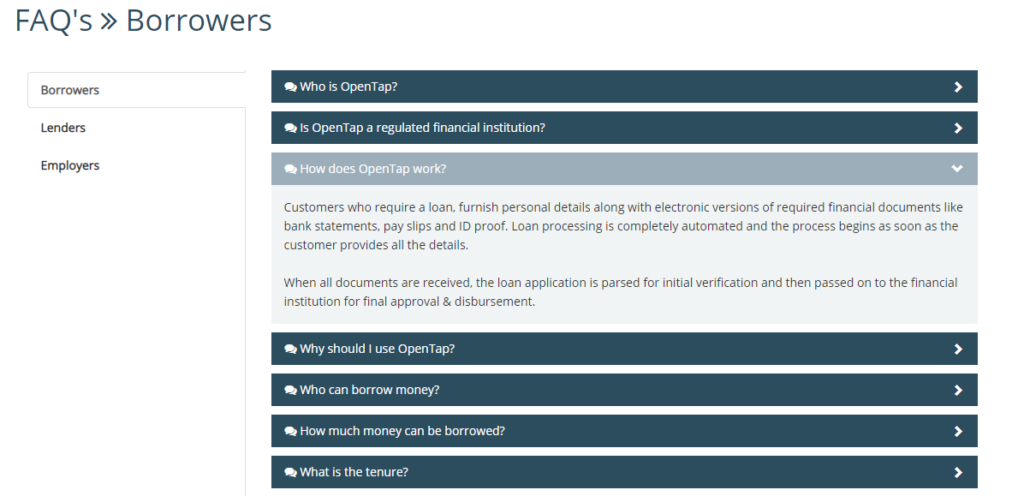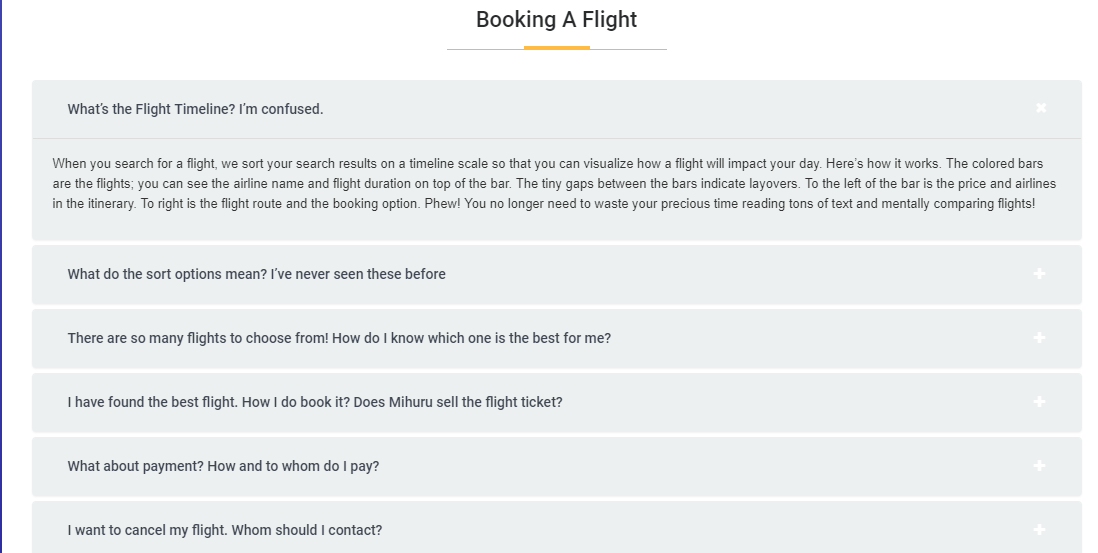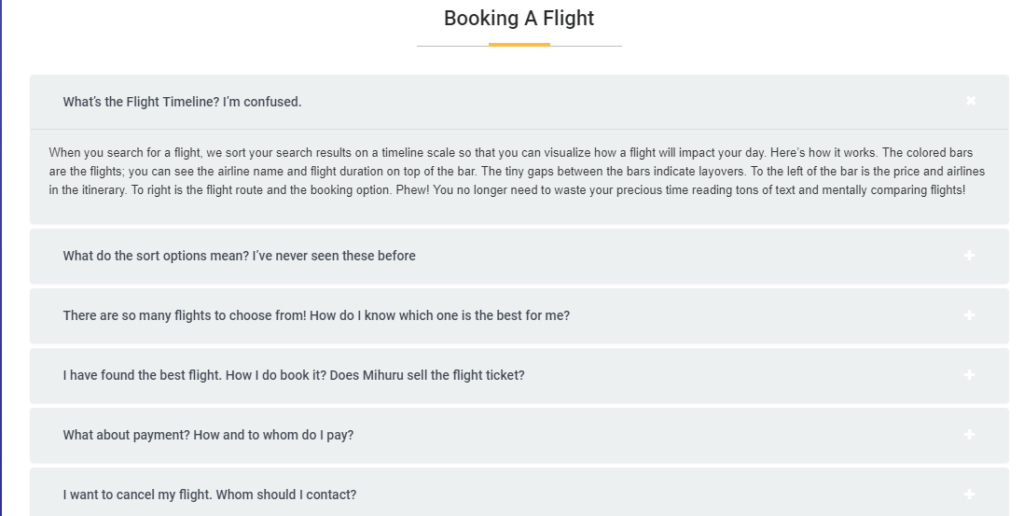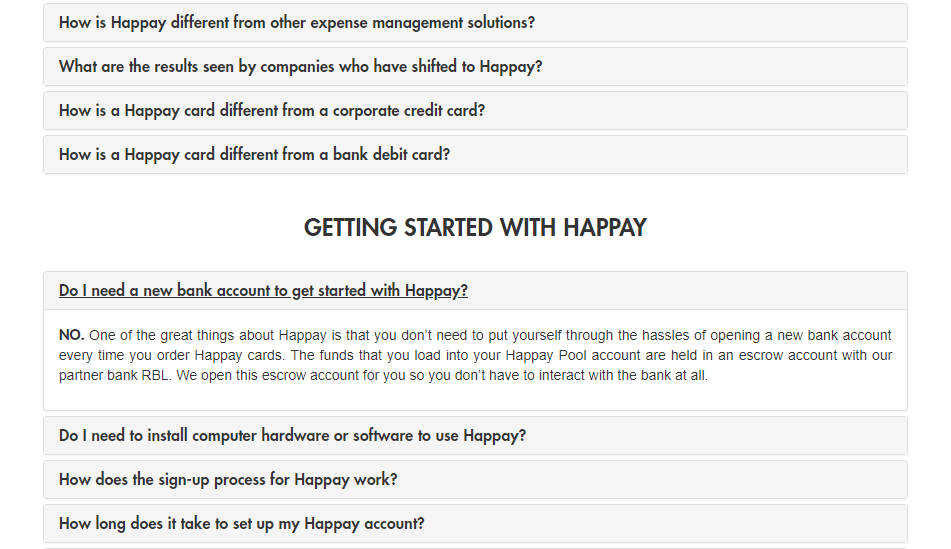 Following are the best practices for creating the Best FAQ Page:


1. Well Grouped and organized: The FAQs should be grouped according to the different categories, which helps the visitors to easily find the answers to their interest.
2. Search Box: Search Box should be there for audience to directly search the answers of a particular category.
3. No routine Questions/ answers: One should include the customer-focused questions and not the routine ones or copied from other site. We need to anticipate as well as include the real questions of our previous user.

4. Internal Links: Yes, this is not just valid for blog articles. FAQ page should also have the internal links which contain the relevant or more information for that particular question.
5. Put answer further down the page: It is good to display FAQs further down the page so that it does not create the chaos over the page. It also helps to focus on one question at a time.
6. Clear and Concise: The answers should be to the point and very concise. No visitor is interested in reading the long text.
7. Images: Displaying product/ relevant images on the FAQ page helps the visitor to relate with the answers and helps them to understand the answers more clearly.
8. Email Id: Every visitor will have an individual understanding for a particular product and hence could have a query which might not be listed in your section. So providing the email Id for further assistance could help you to better connect with the visitor.
Conclusion

FAQ section should not be treated as answering the queries but it should be designed it in such a way that it helps you in establishing credibility or communicating your business value proposition.
If you think we have missed a startup or you want to suggest something, please write to us at team(at)vidsaga(dot)com and will include your suggestion as well

About VidSaga.com
Vidsaga is a global marketplace for Organisations to create Videos. Consider it as "Upwork/ Fiverr for videos" with Creative script writing and professional project management
Join 21,000+ Global Video Marketers' Community