Top 5 Corporate Video Production Companies in Auckland (2020 Edition)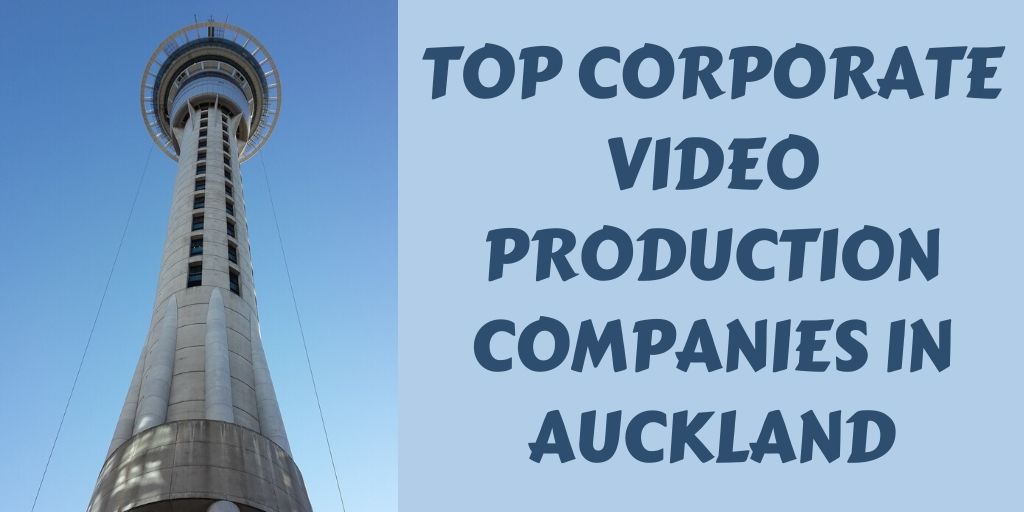 Are you looking for corporate video production companies in Auckland, then do not look further.
As we all know, Corporate videos have been gaining a lot of popularity because of their effectiveness. It's better to create a corporate video to showcase company history, company culture, office premises, company strengths etc.
But finding the best fit corporate video production company in Auckland is nothing short of a challenge.
The problem is not how to find them but how to decide which one to hire.
So, in order to help companies and marketers, we at Vidsaga.com have compiled a list of Top Corporate Video Production Companies in Auckland that are doing good work.
The idea also is to recognise best service providers among Auckland production companies and motivate them to continue their best work.
Below are the Top 5 corporate video production companies in Auckland.

Are you paying high? Check – Global Video Production Price guide

1. KOR Creative
KOR Creative is a top class corporate video production company in Auckland, New Zealand. Their other video production services are event videos, internal communication videos, learning videos, promo videos and case study videos.
The company has over 20 years of experience and provides end to end video production services with the help of a creative and professional team of directors, editors, videographers and digital content creators.
Some of their prominent clients include Sky City, Partners Life, Canon, Wilson Parking and North Harbour Club.

Get updated with Latest Video Marketing News

2. Pure Productions
Pure Productions helps with corporate video production in Auckland. They also provide other video production services like showreel videos, commercial videos, music videos and testimonial videos.
With over 15 years of experience in video production, they have worked for many sectors like FMCG, finance, health & education, infrastructure & construction and NGOs & charities.
They have a very talented team of directors, editors, cinematographer and animators. And with the latest cameras and equipment, their filmmakers provide the best video results.
Amongst a long list of their clients, some of them are Auckland Institute of Studies Newzealand, Kia Motors, National Geographic, MTV and Red Bull.

Know the New Things Happening In Video Marketing

3. Mint Video
Mint Video is a corporate video production company based in Auckland. They provide commercial, testimonial, industrial, music and real estate videos production in Auckland.
With over 11 years of experience, they have produced over 850 videos for more than 150 clients including Taurus, Playground Centre, Taubmans, Harcourts, Kone and Greenstone Group.

Here are the Video Marketing Campaign Stories

4. CAW Video
CAW Video helps in creating corporate videos in Auckland and Whangarei. The company is a full-service video production company and also help with company overview videos, brand videos, case study videos, product videos and testimonial videos
They have worked for both local and international clients. Some of their prominent clients are YMCA, North Shore Toyota, Jive Media Africa, Smirnoff and Madison.
They also provide digital content creation service.

Learn from Video Marketing Experts

5. Ten80i
Ten80i is a professional corporate video production company. Their services include producing company profile videos, product & services videos, training videos,live event videos and staff induction videos in Auckland, Newzeland.
They also provide theatre, dance & arts videos and music videos production services.
They have worked for companies of all sizes and have latest & high definition cameras & equipment.
Their corporate clients include Fletcher Building, Pacific Steel, Country99TV, NZ Fashion Tech and Diocesan School for Girls.
They also work for Arts clients like Victoria Phillips Academy, Auckland Academy of Dance, The Dance Studio and Beet Street studio.
Invitation to join Global Video Marketers Community

About Vidsaga
Vidsaga is a global marketplace for Organisations to create Videos. Consider it as "Upwork/ Fiverr for videos" with Creative script writing and professional project management.
Join 52,000+ Global Video Marketers' Community