Story behind "Faster than a Math Teacher" video marketing campaign from Eric Arnold, CEO-Planswell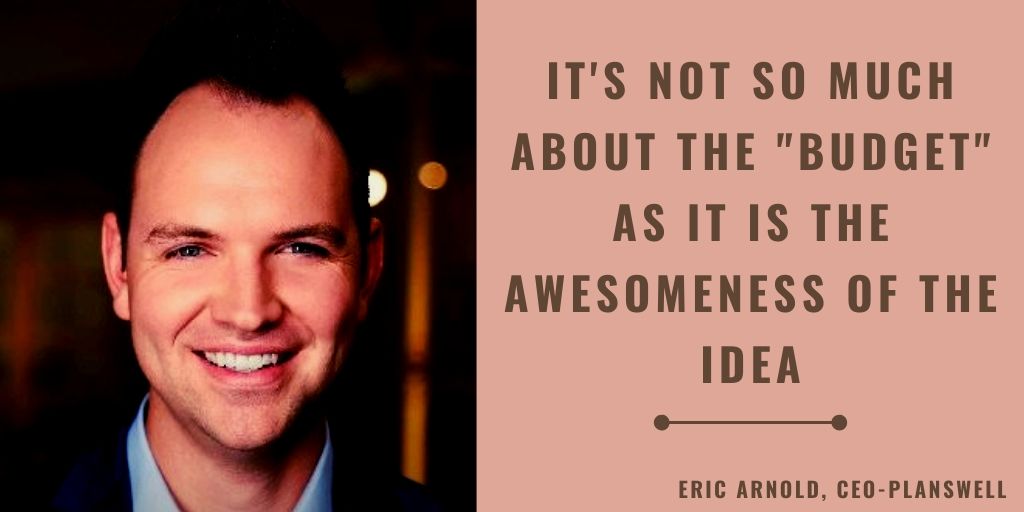 Ad films are generally associated with big budgets, big ad agencies, big celebrities, big production values etc.
But if a team of 10 odd people create an amazing ad film with just a few hundred dollars then it's really surprising.
In order to solve the mystery, we spoke to Eric, the CEO to learn the story behind this video marketing campaign.
"We wanted to make a set of quirky, engaging videos that could look like they were professionally produced, but do it with only a few hundred dollars worth of gift cards" mentioned Eric.
Their target audience is people with jobs who want to figure out how to maintain their lifestyle in the future without still needing a job.
On the execution part, Eric said – "We liked the idea of the side by side comparison.. we needed a way to visualize how easy it was to do a financial plan. It can be tough to illustrate virtual experiences… that's why they rarely let tech companies on Dragon's Den.. they're kind of boring to watch."
The team behind the campaign was – an upcoming film student, a local comedian, an investor, an employee, a makeup artist and a client.
It was quite the team we must say. They shot it in their office on a weekend with a makeshift set and some rented lighting.
Eric and his team ran the video on youtube and also through Facebook ads, looking for engagement, click-through rates to Planswell.com.
On learning from the campaign, the CEO said – "It led us to try a bunch of different low budget concepts. I think we realized that overall, the idea or the message was actually way more important than the quality. Look at Tik Tok, for example."
"It needs to be really smart and engaging to snap people out of what they were already doing.. which becomes much more difficult to do when you also need to get a marketing message across. It's not so much about the "budget" as it is the awesomeness of the idea." Eric signed off.

Check out – Top 25 Global Video Marketing Disruptors

About Eric (in his own words)
I've been selling since I was 10, starting with coupon booklets, then home services, window cleaning, loose leaf tea.. then online with independent music, hypnosis weight loss, explainer videos, daily deals, and eventually into financial services.

Invitation to join Global Video Marketers Community

About Vidsaga
Vidsaga is a global marketplace for Organisations to create Videos. Consider it as "Upwork/ Fiverr for videos" with Creative script writing and professional project management.
Join 52,000+ Global Video Marketers' Community