16 New Things in Video Marketing in May 2020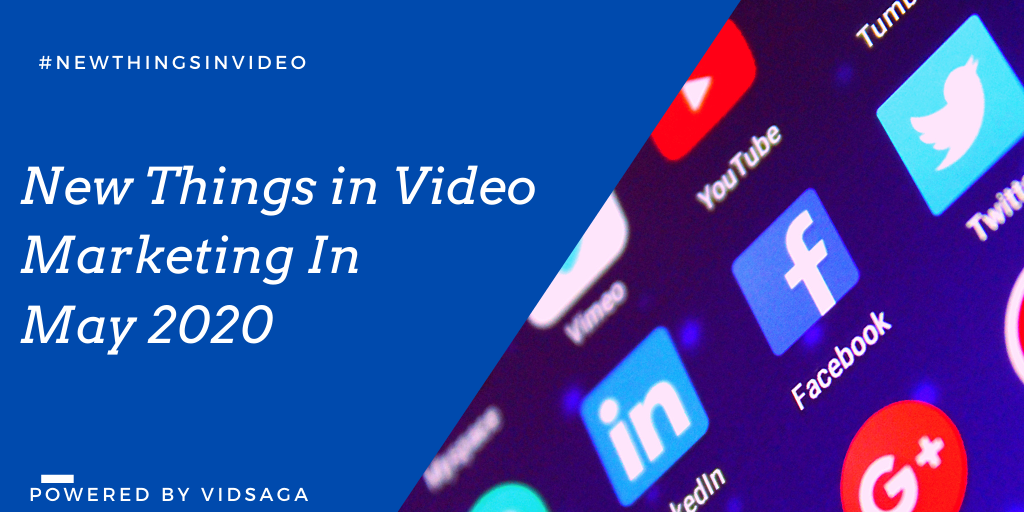 Video marketing is evolving on a daily basis and it is very important for marketers to stay up-to-date.
If you do not make use of the latest features added or do not account things removed by prominent social media platforms then it could result in a weak video marketing strategy.
So to help marketers, we at Vidsaga.com have curated all the New Things in Video Marketing to bring all the updates they need to know.
So let's check out the new things in video marketing in May'20
Invitation to join Global Video Marketers Community
Here are the 16 new things in video marketing in May
Facebook Video Marketing
1. Facebook's latest feature will permit users to transfer videos and photos to Google photos account
With Facebook's new feature, users will be able to transfer large amounts of data to Google Photos.
To transfer your data, visit your Facebook information page in Facebook settings and then select the option 'transfer a copy'.
You will be asked for your Google storage device password. Once you enter that all your data will be transferred.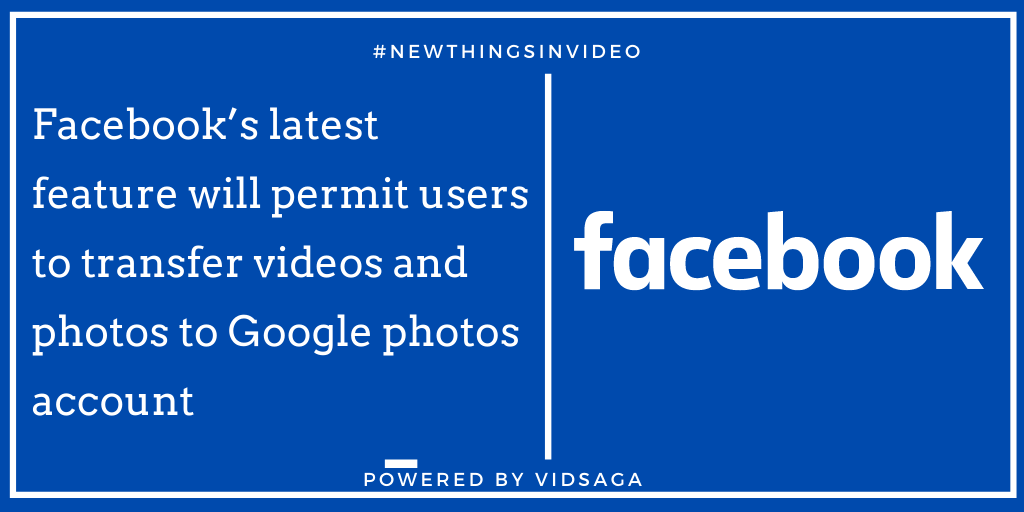 2. Facebook to add messenger rooms to groups and events
Facebook has announced that the latest messenger rooms will also be available for groups and events to provide more engagement options for smaller audience subsets.
Both Admin and group members will be able to create group rooms from the group composer and can host a group video chat with 50 members at a time.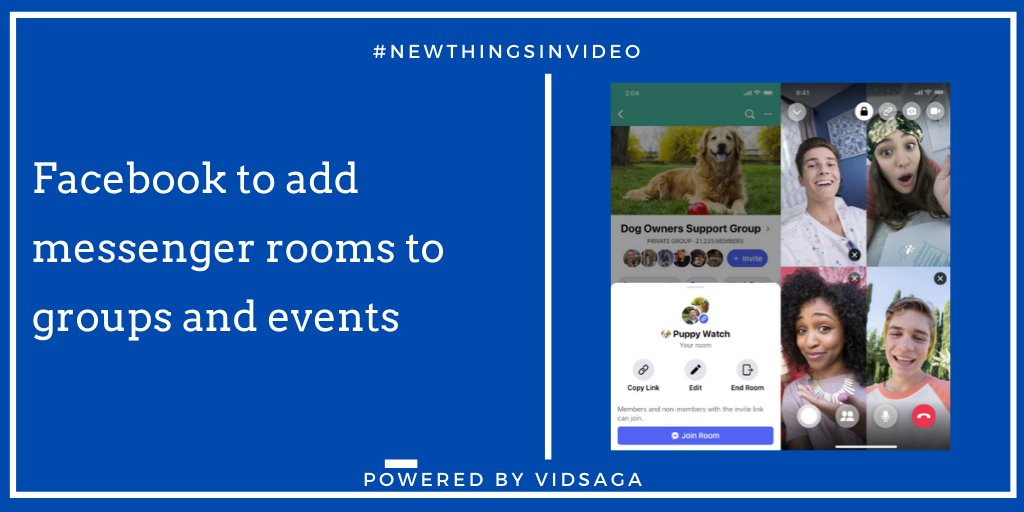 3. FB will be adding a new indicator in live-streams to help people avoid copyright issues
People face challenges because of the music they include in their uploaded clips. But with this new indicator in live streams, people can easily avoid copyright issues.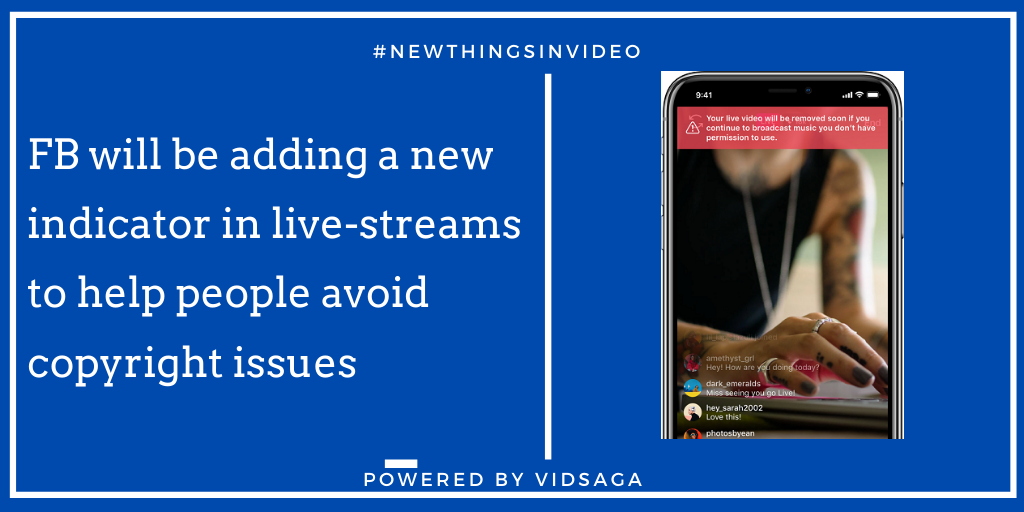 4. Facebook's new tools will enable users to live-stream from their desktop and a new way to watch Workplace Live on Portal
Facebook is expanding its new Live Producer tools to Workplace, which will enable users to live-stream from their PC as well. Now users will be able to use Portal TV for their videos and workplace calls from next month.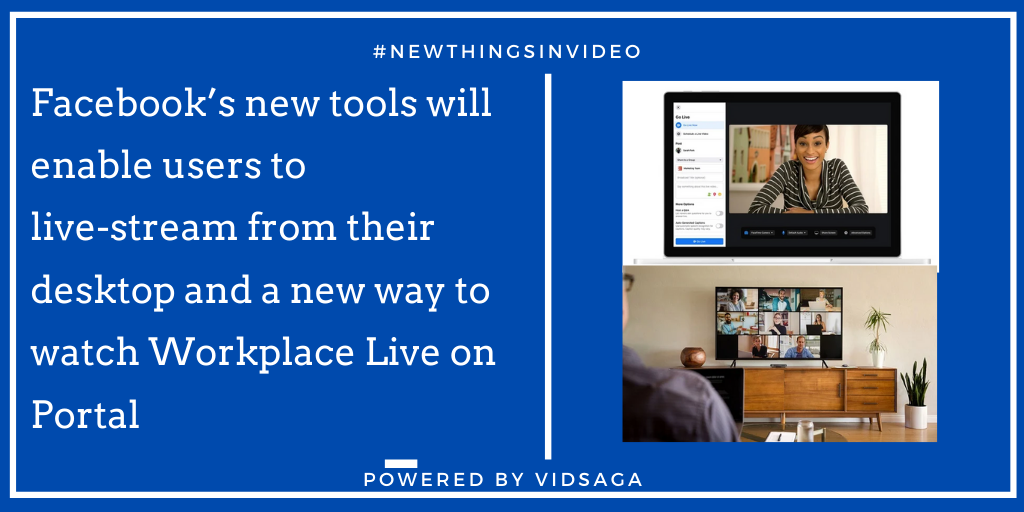 5. Facebook is expanding its post creation tools to creator studio mobile app
Facebook is adding additional capabilities to its mobile studio app.
This will allow more creators to manage content easily. Now users of the app will have access to more important features such as filling metadata fields, uploading thumbnails from mobile, scheduling, and publishing Facebook posts within the mobile app itself.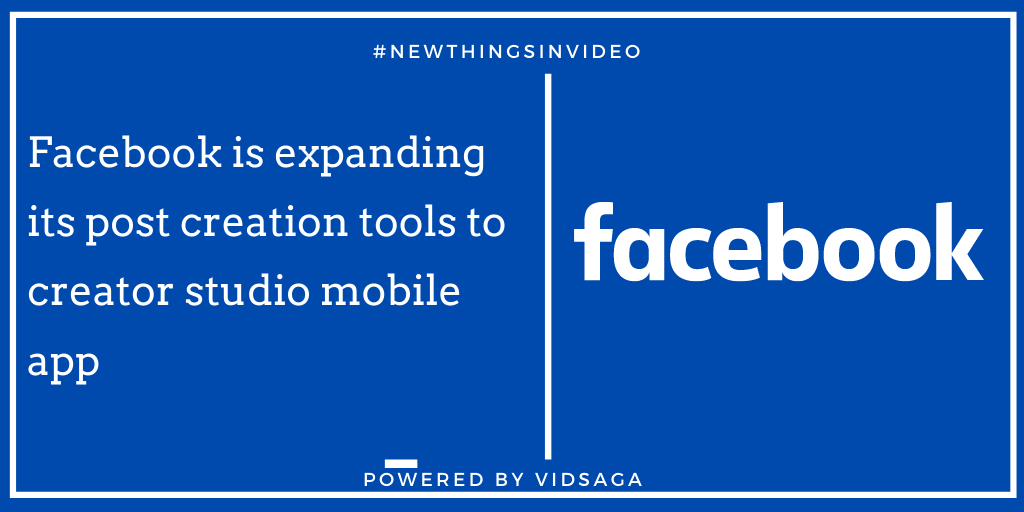 6. Facebook launches a new music video app called "Collab"
Facebook's New Product Experimentation (NPE) team has created the latest app called "Collab" that enables people to record music videos or swipe to discover videos that they can mix and match to successfully build a "collab."
Just like TikTok, Collab is used for creating short music videos. Collabs are of a minimum of 15 seconds and can be published for others to see in the feed.
Collab can also be shared on other platforms such as Instagram and Facebook Stories.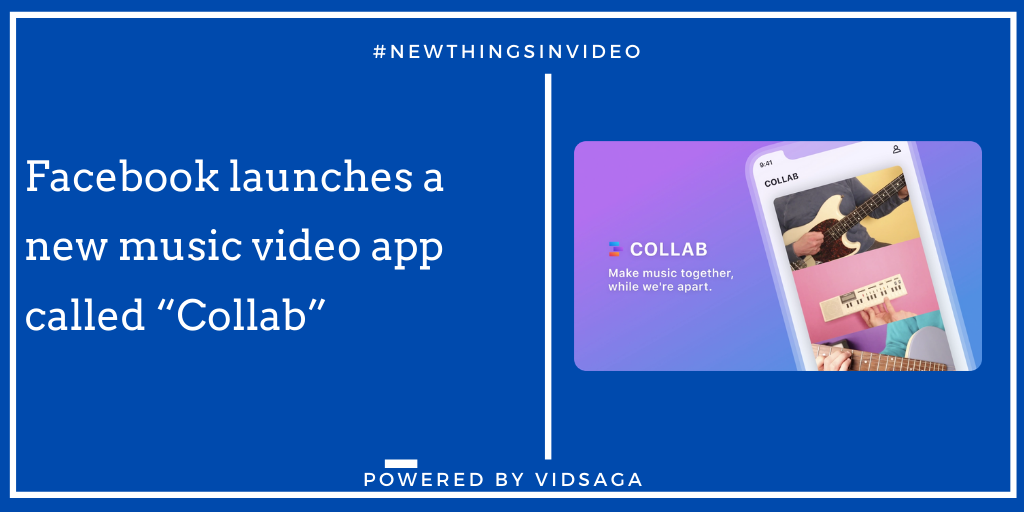 Check out – Top 25 Global Video Marketing Disruptors
Instagram Video Marketing
1. Instagram's new option will allow sharing Instagram live broadcasts to IGTV.
Instagram has rolled out a new option for users to save Instagram live broadcasts to IGTV.
Until now Instagram live broadcasts were only available to users during broadcasts. But now you will have the capacity to send video directly to IGTV. This will provide additional benefits considering the rise of IGTV platform.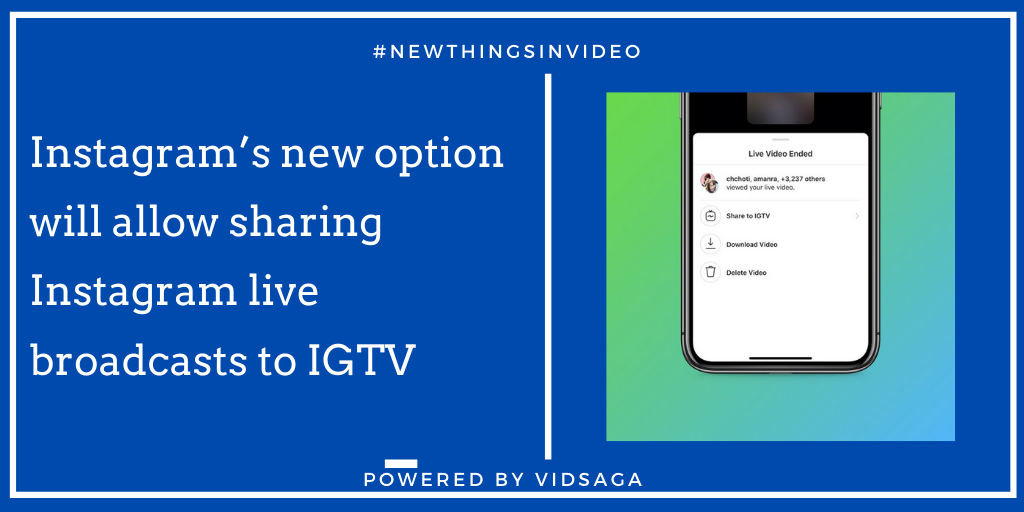 2. Instagram launches new 'Guides' profile section
Instagram's latest Guide option for profiles will allow selected businesses and creators to highlight the tips, content, recommendations in a new dedicated tab.
The 'Guide' tab will highlight the post under dedicated topic titles.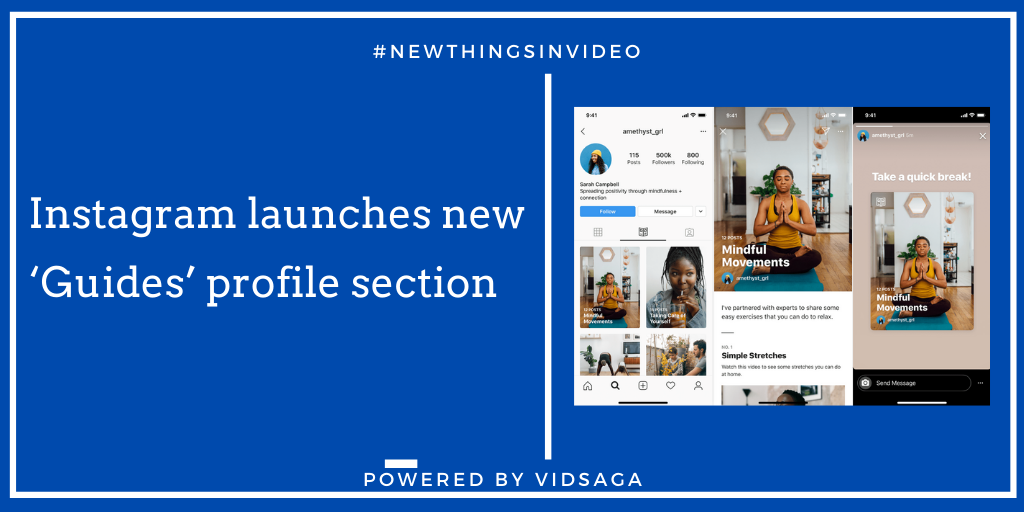 3. Instagram launches new creator monetization tools with Live badges
Instagram has rolled out a new tool to monetize content and help creators. The new tool badges can be purchased by followers during a live video and the badge will come next to the user's name in the live video.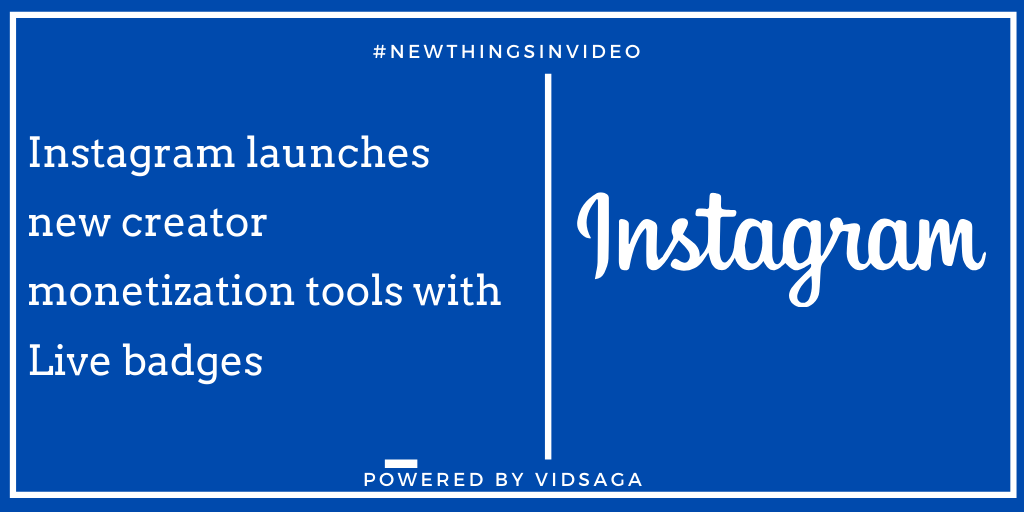 4. Instagram is likely to share revenue with creators for the first time through IGTV ads.
Instagram is starting revenue sharing with creators through IGTV ads.
In the coming days, ads will show up in IGTV for 200 pre-approved creators. The ad will only appear when a person will click on an IGTV video from their feed. The initial format of ads will be vertical videos with 15 seconds limit.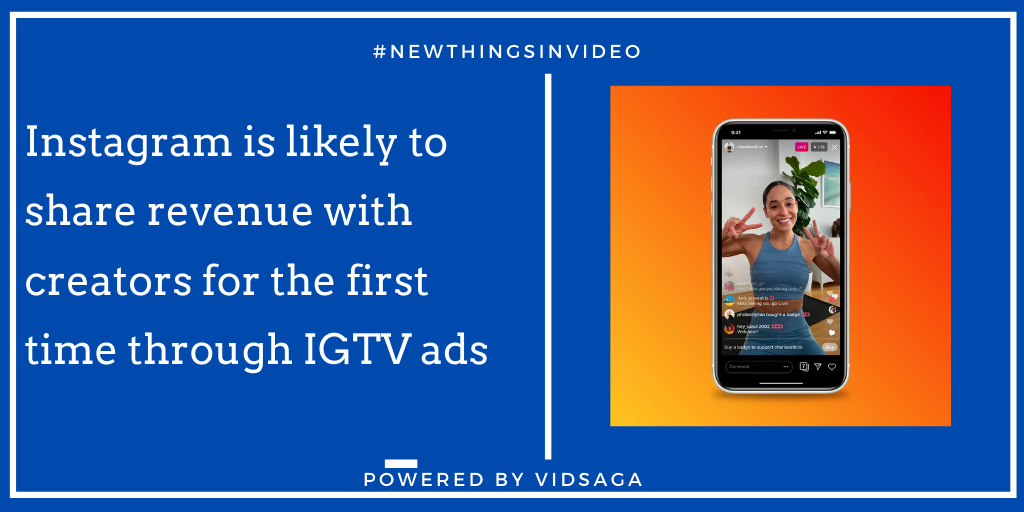 Get updated with Latest Video Marketing News
YouTube Video Marketing
1. YouTube's skippable ad format will be available for TV screencast as well
YouTube content casting over TV has increased by more than 75 percent.
So it's an obvious step for Youtube to introduce its highly popular skippable ad format to TV screens as well.
This will help advertisers to display their ads on big screen and increase the engagement.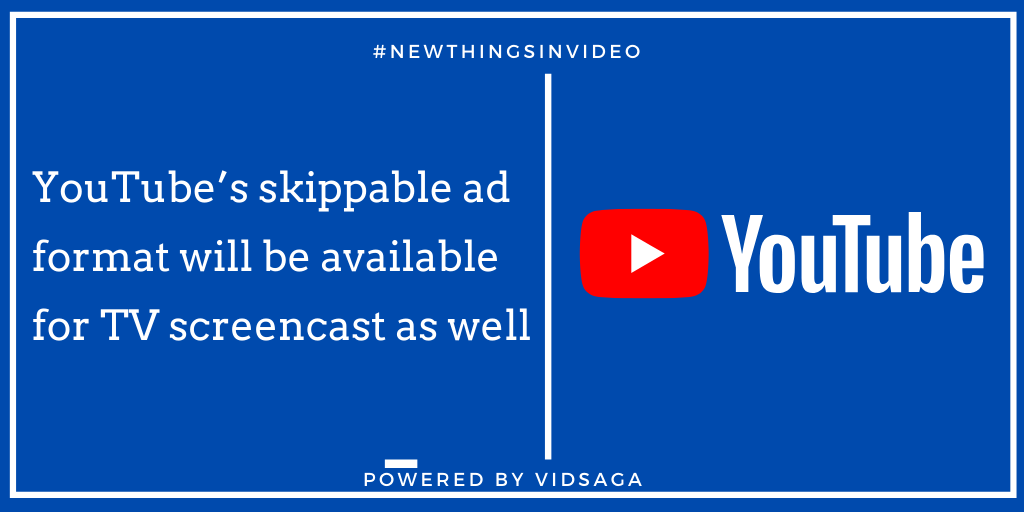 2. YouTube's new New Grey 'Clock' monetization icon will help creators see less Flip-Flopping
YouTube's latest monetization icon will help creators to prevent flip-flopping notifications. In YouTube Studio, a green dollar sign will tell if the video is getting monetized, while the yellow dollar will indicate that the video is getting served with limited or no ads.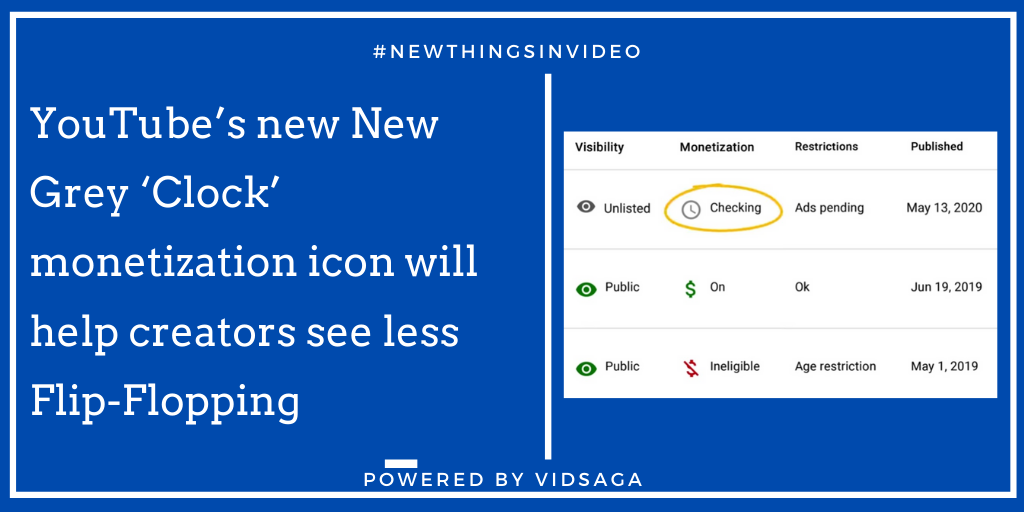 3. YouTube introduces 'Youtube Select' for running ads on top videos
YouTube introduces the latest new service for advertisers to buy ads on the streaming platform – 'Youtube Select'. This is meant to replace Google Preferred.
The advertisers will have access to the similar library of Top videos known as 'lineups'
These lineups will be region-dependent and classified into topics like entertainment, beauty & fashion, gaming, music, and many others.
YouTube Select especially focuses on advertising content that is being streamed on TVs.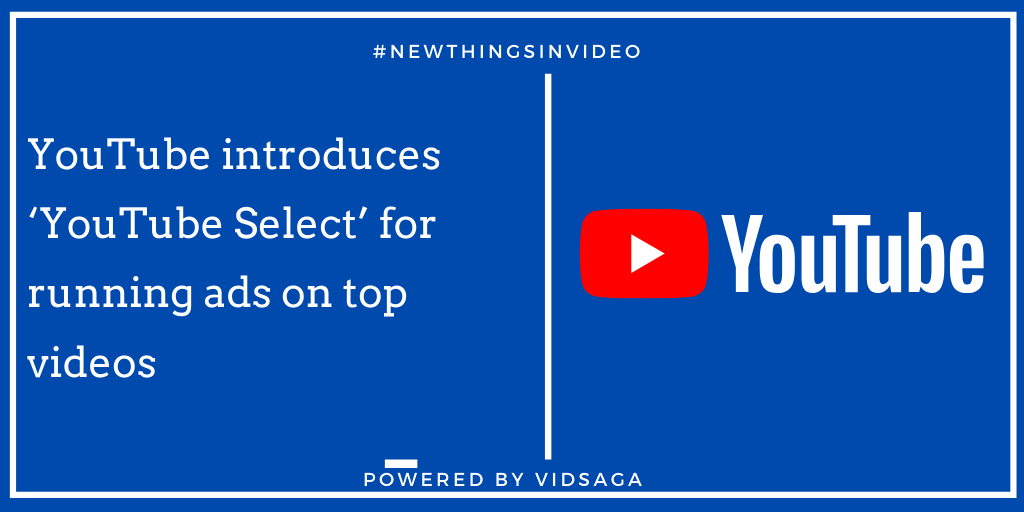 Are you a video marketing expert? Take this quiz
TikTok Video Marketing
1. TikTok will change rules on music usage for businesses
TikTok has modified the rules of commercial usage of popular music.
Verified brands can avoid using copyrighted tracks and instead can choose from a royalty-free commercial music library.
Know the New Things in Video Marketing
WhatsApp Video Marketing
1. Messenger Rooms will be soon available to WhatsApp Web
WhatsApp is currently working on adding messenger rooms to WhatsApp Web.
Messenger Rooms is a video chat feature of Facebook Messenger to chat with upto 50 people. There is no time limit as Zoom and it does not require a facebook email id as well.
This function will be specially available for WhatsApp Web model 2.2019.6.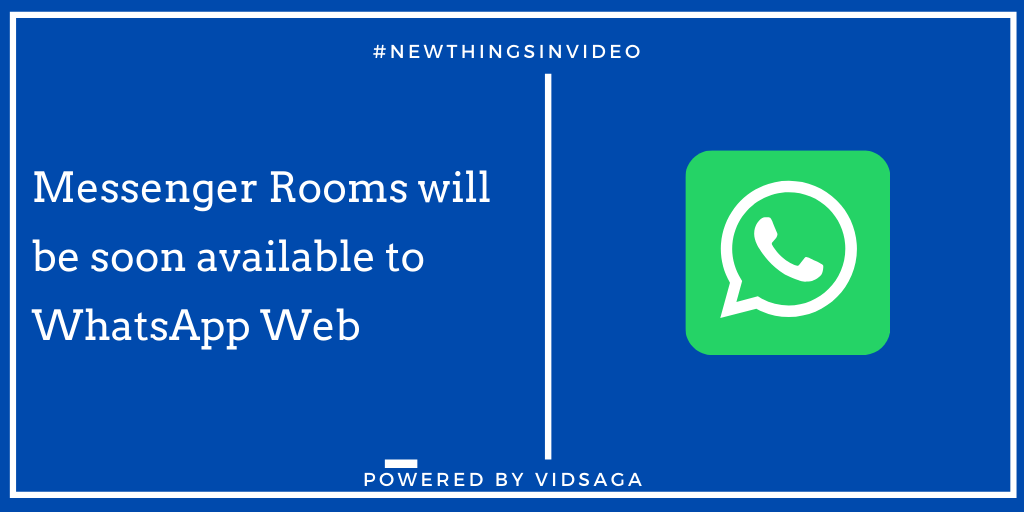 Pinterest Video Marketing
1. Pinterest issues a new guide to standout video techniques
Pinterest has issued a new guide for creating standout video content in pins. This will also include a variety of tips and examples to help you with visual presentation options.
The guide provides 10 video techniques with specific pointers on how this would work.
About Vidsaga
Vidsaga is a global marketplace for Organisations to create Videos. Consider it as "Upwork/ Fiverr for videos" with Creative script writing and professional project management.
Join 52,000+ Global Video Marketers' Community