Explainer video production house in Delhi NCR: 7 Important Facts To Note
A study done by Eyeviewdigital.com about explainer video revealed that,
Having an explainer video on the landing page can boost your conversion rate by whopping 80%.
Explainer videos are short online marketing videos made either animated or live shoot. They are used to explain your company's product or service. It will not just help increase the duration of time people stay on your page but will also make them understand the brand message effectively.
Explainer video is an excellent way to explain about your product, especially if you are into any online business.
There is no arguing that explainer videos are a must for your startup, but the biggest agony would be how do you get one anf how to have faith on the explainer video production companies specially if you are living in Delhi.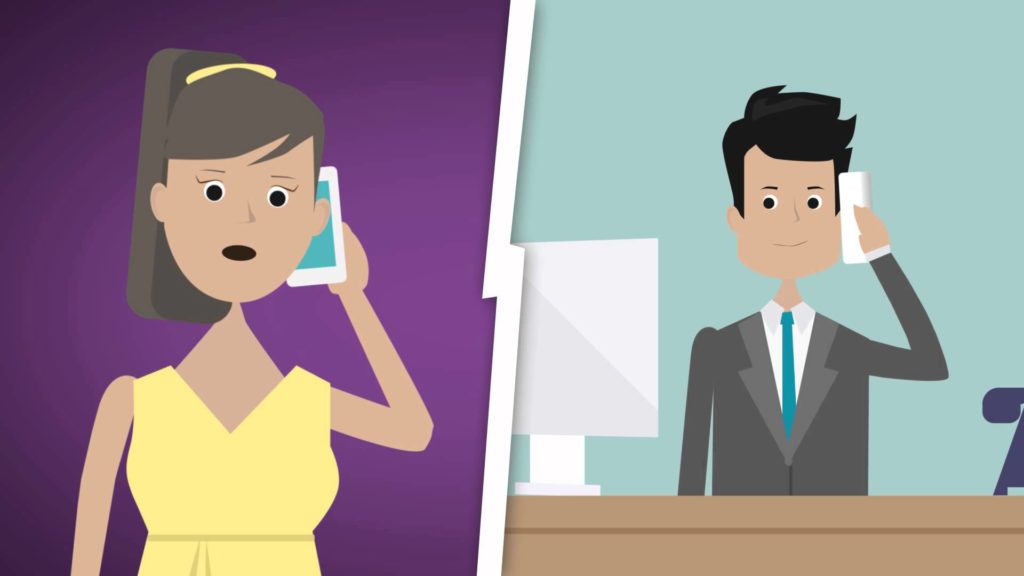 Let's take a look at some of the factors you need to consider while hiring the best explainer video production house in Delhi NCR.
How do the explainer video production company fit in your requirements?
Make sure you check the portfolio of the company and analyze if their previous works meet your requirements. It will help you get insights about how the explainer video production house will move along.
You can even ask them about the video in their portfolio which they are most proud of. Just comprehend all the key indicators such as an engaging script, brand message, voice-over, and the animation.
Do they meet your explainer video making budget?
While creating an explainer video, you generally have two options and that acknowledge your budget as well.
On one hand, there are production houses that develop animated videos customized for your specific audience, they will be expensive.
While on the other hand, there are production houses that provide pre-defined animations and designs, they will be cheaper. So, remember to clarify this earlier.
Discuss with the company on your budget facets and how much you are planning to spend money for your explainer video project.
Will they take care of Video marketing in Delhi NCR or India as whole?
Creating a video is not enough unless you are a big brand.
Video marketing is not just about creating a video, but to upsurge its reach to your target audience as well. For this, you will need a dedicated execution of video marketing including SEO, video analytics, title optimization and much more.
Go for a company that take care of your video marketing aspects as well and keep a trail on the success of your video after the completion.
But the hard hitting fact is, there are very few video creation companies who will take interest in your marketing aspect. I can count their numbers on my finger and it will not exceed more than 10 including us.
How will the explainer video production house deal with Voice-over in Video?
Voice overs are really important in explainer videos as they can effectively tell people your call to action which might become trivial in plain videos.
It will also help you earn credibility of the audience and help your brand connect emotionally with your audience. Be sure to discuss if you have specific ideas or target customer locations.
You may also like to read Important Things to Remember While Creating Product Demo Videos.
What is their call on scripting and Video Creation?
The best way to make your brand's essence shines through is via scripting. You may know everything about the product, but explaining the same to audience needs preparation and organization.
The compelling script can help you cut out the filler. You can ask for a couple of examples of scripts that the explainer video production company has produced in the past.
The video creation and it's quality thereby is totally dependent on the script that is why send send multiple scripts to our clients without asking for a single buck. If they liked the script then only we close the deal.
Will the explainer video production house take care of video editing in future?
It's very important to understand how they respond to your editing requests for an update.
It is not always possible to attain 100% right on the first attempt. So, make sure you discuss how much they will charge to update your videos in the future.
Are they communication-friendly?
This one can make a big difference in your selection for the smooth communication process. Look for a video production house in Delhi/NCR who works on a project management tool, gives you timely responses to your queries, guides you through the entire process of creating the video and capable of an open dialogue.
At Vidsaga.com, we have a dedicated team with amazing customer services such as a project debrief after the completion of a video, regular check-in's and kick off calls. You can watch our portfolio here or just watch this explainer video created by us.
These are the most crucial points you need to consider while finding an explainer video production house in Delhi/NCR. Don't fret over cost so much, instead focus on the quality and return you can get.
I am not bragging but I can proudly say that we are a team of amazing strategists, script writers, creative designers, market analysts and tech geeks who are capable of making high quality, compelling and cost-effective explainer videos in India. If you have done enough search for an explainer video maker on internet, try and Submit your requirements here you will not be charged anything unless you liked the scripts which we will send to you after discussion.
If you are also planning to create a video, find the fair price through our video price calculator – here.
About VidSaga
Vidsaga is a global marketplace for Organizations to hire Video Creators. Currently, 1100+ businesses including Shell India, News 18, Carlton Luggage (VIP Bags), Hindustan Times, FeverFm, Mysmartprice are using our platform.