10 Must Know Tips For Creating A Successful Corporate Video Production In Mumbai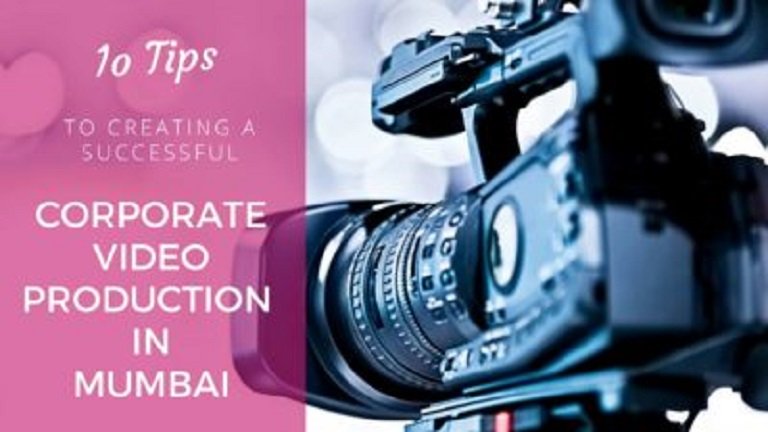 10 Must Know Tips For Creating A Successful Corporate Video Production In Mumbai
(Are you looking for corporate video production in Mumbai? Click here and submit your details and we'll FIND you the best corporate video makers in Mumbai right away)
Planning and producing a successful corporate video production engagement in Mumbai can be a tricky task, especially if you haven't done any type of video marketing work in the past.
We know this because when we started Vidsaga, we faced so many hurdles in our early corporate video production engagements. Sometimes it costed us so much time and money that we barely made anything on the engagement.
But all that has made us understand about the in-depth mechanics of how to pull off a successful corporate video production engagement.
Corporate videos are a tricky task. In today's time when the audience's attention span is low, it is really hard for video makers to create content that helps people to stick to your video.
The main idea of a corporate video is to communicate with clear precision about the brand and its message. No matter how many corporate videos you have made, you need to keep few basic things in mind so that your videos come out to be cool every
time.
After working with a lot of film makers and brands in Mumbai, I am sharing my learning on how you can make corporate videos with least amount of effort.
And that's what I am sharing in this write-up.
These are the must have tips you should have while producing a corporate video in Mumbai.
10 must know tips to get a successful corporate video production in Mumbai
1) Hiring a professional corporate video maker:
This is where the video production really starts from. If you can hire a professional corporate video maker in Mumbai, a big part of your job will be automatically done. Because no matter what, a good artist or a person who is at the helm of things can make a HUGE difference to your work.
Hiring the right guy is the key to produce a high quality video for your brand. A good corporate video maker can not only help you to plan the video better, but can also help you to get the best out of your creative work. They also have a lot of insights on scripting, lighting, logistics and other important parts of the video creation process.
So it really starts with hiring the right person.
2) Meticulous planning:
I have found that the real key to success of a well executed corporate video lies in the planning. For every hour you spend on planning, you'll save up to 4 hours during execution.
You should have a special focus on storyboarding and scripting, as well.
Because producing a good storyboarding is slightly technical, as a process.
The complexity mainly comes from a lot of moving parts.
What you could do is, assist the story writer in the storyboarding part and help him to design a story arch that displays your brand's story in the most elaborate way. No matter how excellent the story writer is, no one knows about your brand better than you.
3) Sharp targeting:
I think after meticulous planning, the next most important thing to keep in mind is to create a video that is targeted towards the right set of people.
To give you an example, the video that you will create for any luxury brand will hugely differ from the video that you will create for a consumer product. The reason is simple, because the audience are different. So before starting a video marketing project, you have to keep this in mind who your viewer is.
The scripting and all the other things will be decided once you are clear on your target market. A good idea is to define your target audience as soon as you can, preferably before starting the engagement, so that your video maker is also clear on for whom he is making the video.
4) Sharpen your message:
Corporate videos are a lot of types, and frankly it really doesn't matter what type you are creating. The real deal is how you target the message so that it fits the right set of audience.
The message that you are trying to communicate should be simple and clear and people of all types should be able to imbibe the core concept of the video.
So you should ensure that the message you are trying to communicate is simple enough for your audience to understand.
If not, then make sure you dumb down the message to accommodate your audience's understanding of your brand.
5) Ensure that you devise a creative solution:
Once you finalize the team, storyboarding and other things, you need to move forward. The next thing which you need to focus on is to see whether the video you have developed is creative enough to communicate the message or not.
The real difference between a mediocre video maker and an extraordinary one is that, the extraordinary ones are able to offer a creative yet simple way to do the same video process.
A creative yet extraordinary video stands out well amongst your audience and brings out the best in your brand.
Take inspiration from some of the best video marketing campaigns out there and see what are the most creative ways you can work on your video campaign.
6) Work together:
Usually what I have seen in my experience, being in this industry, is that brands and their respective team members usually offload everything when it comes to creating a corporate video.
Initially it might sound good, by offloading the thing and letting the experts work on their own and not interfering with them.
But I have seen problems coming up at times when the video maker submits the video for final approval but the brand is unhappy with it since the video doesn't match to the original vision of what they thought how things might look like.
So to avoid this, it would be better if both the teams work together. If you are the brand owner, it would be better if you can get things going side by side throughout the process so that things move according to your time and plan.
7) Emotional connection:
People make decisions not on the basis of what they think, but on the basis of what they feel. People don't usually make rational decisions when it comes to buying.
If you can keep this one concept in mind, it would change your video production process entirely.
You should focus more on creating an emotional connection with your audience and embed your message with that emotional story. If you see some of the best corporate movies or even normal movies on Youtube, you'll notice the reason why they worked so well. Because they were connected on a very deep human and emotional level with the audience.
Always try to hammer in concepts on an emotional level when it comes to videos.
The more emotional they are, the better they'll connect.
8) Distribution:
Once you have created the video, then the next important part is to distribute your content to the right set of audience. You could hire the smartest corporate video production team and get the highest quality footage and get everything done on a pro level. But if you are not able to distribute it well enough, you won't be able to make it successful, and you won't be able to create the impact that you are trying to make with your video.
So figure out where your audience are and distribute your content there only.
If you are looking for corporate video production in Mumbai, you have to keep these things in mind to ensure that you get the best out of everything for your brand.
If you are also planning to create a video, find the fair price through our video price calculator – here.
About VidSaga
Vidsaga is a global marketplace for Organizations to hire Video Creators. Currently, 1100+ businesses including Shell India, News 18, Carlton Luggage (VIP Bags), Hindustan Times, FeverFm, Mysmartprice are using our platform.