Yes, I Failed – Nikhilesh Tayal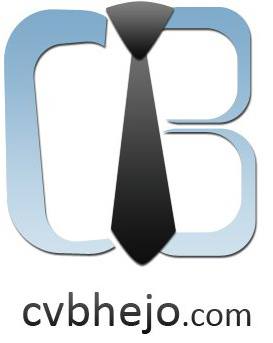 As every successful guy says – Failure teaches you more than what success does. Every entrepreneur realises this in due time and I am no exception. I started my first venture, raised funds, scaled it to 100 clients, closed it down to startup again, and I am prepared to fail again as it will definitely teach me something new.
In order to celebrate 'failure' and break the taboo around 'failure', I am sharing my first startup's failure story with you.
Startup Idea
From my childhood itself, I am a quitter. I used to quit doing anything which I didn't like. This bad habit continued in my adulthood also and led me to become an entrepreneur. I was never satisfied with my job and wanted to start something of my own to be independent and live life on my own terms.
I was not very cash rich at that time and also didn't have any clue what/ where to start. So, I came back to my native place after leaving my job. I had few ideas related to education space. After coming to Udaipur, I started working on these ideas and met many people in education/ business space and very quickly realized that
"In India no one wants to study but everyone wants a job".
All educational institutes eventually become job agents (100% job guarantee/ assistance)
There is a huge part of society which is still dependent on newspapers and are not using any kind of technology for recruitment.
If you want to become a true entrepreneur you should try to solve a bigger/ complex problem.
These things rang a bell and I decided to start a regional/ local job Portal. – CvBhejo.com.  The broad idea was to create a platform for that segment of  Indians (around 15 cr and growing) who are dependent on newspapers for finding jobs.
Starting Up and Initial Phase
First thing I did was, rented a small 120 sq ft office for Rs. 2500. It was just a room with nothing else and I still remember it took one full day to fix all the electrical items. For getting the website done, I contacted a developer (who was a common friend) and asked him to create a web application for me.
We launched our portal in April' 2011 and alongside I started the typical placement agency work in order to understand the recruitment market. I started contacting all the local coaching institutes/ colleges and asked them to promote the website among their students. I also attended job fairs and  within few months we built a database of 5000 candidates.
It was now time to get jobs for these people hence I approached companies who have placed their ads in newspaper classified and asked them to allow me to post their jobs on our website.
After posting these jobs I used to send job alerts to the relevant candidates through emails/ SMS. This set the ball rolling and people slowly started recognizing CvBhejo. Monetization of current system was difficult as not all employers wanted to try any other medium even for free because of their earlier bad experiences with recruitment agencies. So I decided to make it free for all.
Evolution of the idea
It was Jan'2012 and in last 8-9 months, I figured out the exact problem:
It's not a complete online game and mobile will play a very important role here
We need to have a completely different business model than a regular job portal
We introduced offline channels and mobile. I hired 2 people basically one for inside sales and other one for outside sales/ relationship building with colleges. Also changed the model to Pre–Paid "Pay as you choose" from 'post paid success based fee'. We started getting customers and revenues.
At that time we got our first press coverage and many people started recognizing Cvbhejo (I met many people in social gatherings and people were aware of Cvbhejo). The major problem which we were facing was trust issue as people used to consider us another recruitment agency.
So, we decided to take advantage of the press release in authenticating ourselves. We started sending xerox copy of the press coverage along with our profile through normal posts stating that no placement agency got media coverage till date, CvBhejo is getting it so it must be different. This campaign worked and we got many queries/ orders. For next 6 months we had an increasing curve for the no. of clients.
Read about mistakes founder often make while hiring.
Growth
In July' 2012, The Morpheus selected us and which followed a series of discussions with Sameer/ Nandini and other entrepreneurs on 'how to increase revenues'. Based on these discussions, we again changed our model and introduced "pre-paid success based fee" concept. We got good response and we scaled up our team to 6 people anticipating more business in near future.
We had decent sales and clients accepted the idea/ model. We started getting feedback from many senior entrepreneurs/ investors that
We should use mobile more
Make things simpler for both Jobseekers and Employers.
Should go hyper local
The idea then actually became 'JustDial for recruitment'. Around December, we decided to start our operations in another city.
Attempt to Replicate
In Jan'2013 we launched it in Jaipur and also introduced mobile based registration & a dedicated job help line. This is the time where we caught lots of media attention and almost all major newspapers covered us for example – Times of India, Hindustan Times, Indian Express, Rajasthan Patrika, Dainik Bhaskar etc which helped us in getting more visibility hence more traction.
In Jaipur, we started generating revenue from first month itself. In June we crossed 100 paying clients and 50,000 registered job seekers. We thought with this rate we will achieve the breakeven in next few months. We were wrong, infact I was wrong, we concentrated on growth and put our survival on stake. Unfortunately we couldn't break even and in July we ran out of funds. We had to scale down our operations.
Shutting down
After scaling down, I started looking for funding. I approached many people in next 2 months, there were some interests and things were materializing. But at the same time, the big mistake happened from my side that I did not motivate my team properly and in these 2 months everyone left and our operations stopped completely.
Around November, my efforts for fundraising paid off and we got a strong interest and a super angel group was ready to invest but when they heard that we are not working for last 2 months they backed off. Few months later we got a call from an angel group which again showed the interest in investing.
There was a ray of hope that we can rebuild CvBhejo but the terms on which these guys were giving me money was not acceptable to me. I did not want to become desperate and do a startup as then the whole purpose of my becoming an entrepreneur (being independent and living my life on my own terms) would have lost. So I finally decided to close the venture and move on.
Learnings
I did not earn anything during my first venture in terms of money but did earn a lot in terms of learnings (may sound cliche but this is how it actually works)
There are many things which could go wrong in a startup but only one thing which you can do right (and in your control) is to survive. You have to hang in there to give yourself enough time to crack the problem.
You do not have to start with a scalable model from day one. I started with completely non scalable idea  and did many things which were non scalable but then right people came into my life during the journey and they slowly perfected the model
No model is perfect from day 1. As an entrepreneur you are solving a problem. That problem exists because no one knows the solution till date.
Never let your team believe that you as an entrepreneur is losing it
Fundraising takes time and if you want to raise on your terms, you should plan accordingly.
You have to figure out a way to bring money before you run out of money
Apart from the professional experience, the startup journey taught me many things in personal life – 'patience' and 'humility' are the important ones among them
Last but not the least, 'Never Regret'. I do not feel sorry about any of my decisions.
The Beginning (Cliche content alert!)
There were many problems in the venture, some of which we realized earlier (and found solutions) and some later. If we would have continued somehow, I am sure we could have found solutions for them as well.
Overall I would say this business venture helped me in making a good human being and definitely helped in my personal growth. Despite the fact that my first startup was closed and in a way I failed in it but it was a great experience and I like to believe that the story has just begun.
Final thought
I would like to sign off with sharing my thought process that I enjoyed my failure and would like to fail again and fail frequently.
Currently, I am running my next startup – VidSaga which is a market place to find and hire a video maker.
If you are also planning to create a video, click – here.
Join thousands of Global Video Marketers