YouTube Guru Greg Jarboe talks about video marketing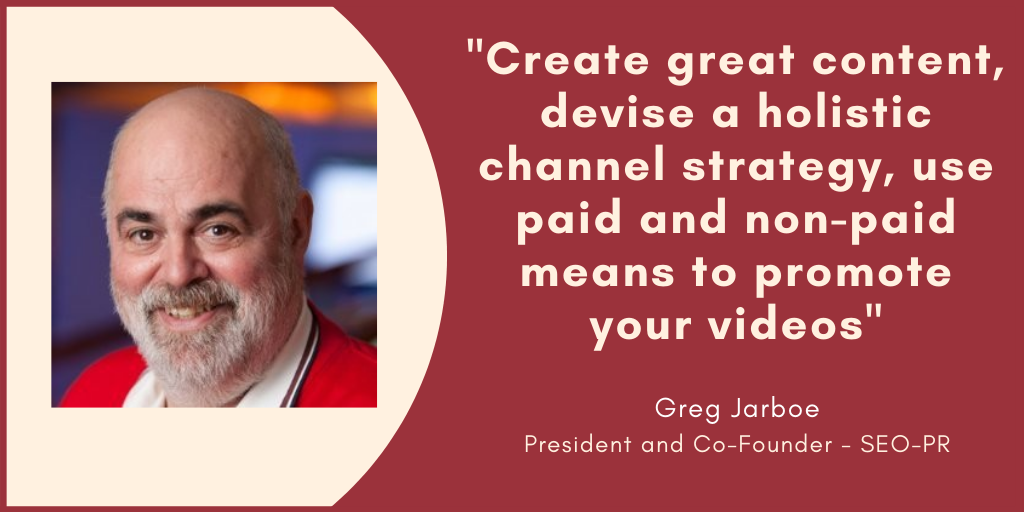 Greg Jarboe is a Youtube video marketing expert and the Co-founder of SEO-PR(content marketing agency).
In this article, he shares a video marketing case study of one of his clients and talks about how YouTube has evolved over the years.
Read on to know more about him and his expertise.
1. What according to you is the best YouTube Marketing Strategy currently?
There is no single strategy that is "best" for all of the 2.4 million different YouTube creators that uploaded 813 million videos in the last 30 days. These videos got 26.0 trillion views, so there are a wide variety of YouTube marketing strategies that work exceptionally well in more than 100 countries and a total of 80 different languages.
If there are a few common elements to their strategies, then they are: create great content, devise a holistic channel strategy, use paid and non-paid means to promote your videos, and learn the tools to measure your results. But, these common elements and $1.85 will buy you a tall cup of freshly brewed coffee at Starbucks.

Invitation to join Global Marketers Community Discussion Space
2. Can you please share a Video Marketing case study of one of your clients?
Let me share the video marketing case study for SonoSite, the leader in portable ultrasound technology, credited for advancing medicine by bringing ultrasound to the point of care. In early 2011, SonoSite began preparing for major product roll-outs over the next two years. Although SonoSite's management was confident that these new products would raise the "innovation bar" in point-of-care ultrasound visualization, it also needed to deal with a shift in the marketing paradigm.

According to a study commissioned by Google that was released in November 2009, 86% of U.S. physicians used the Internet to gather health, medical or prescription drug information. This is why healthcare firms need to reexamine their business models and proactively seek new ways to stay ahead of the competition.

In January 2011, SonoSite engaged the Rutgers Center for Management Development (CMD) to offer a customized executive education program to 40 SonoSite employees at the company's headquarters. The Rutgers Mini-MBA: Digital Marketing program was tailored to SonoSite's specific corporate needs for eight target audiences and marketing objectives. I taught two of the 10 modules in the program. One covered Video Marketing and showed how to get more people to discover, watch and share the videos on the SonoSite channel on YouTube.

Following the program, Rutgers asked me to provide additional consulting and advisory services to each of the eight teams created during the program. On March 8, 2011, these teams presented specific proposals for new projects. Following these presentations, SonoSite's executive board approved all eight proposals.

And Kevin Goodwin, SonoSite's President and CEO, said, "The Rutgers Digital Marketing Program was not only eye-opening for us, but also laid the groundwork for several inspired projects we currently have underway. I have no doubt that the results of these new initiatives will pay for the course many times over."

For example, before I taught the Video Marketing module two years ago, SonoSite's channel on YouTube had 99,529 total upload views. By comparison, GE Healthcare's YouTube channel had 121,109 total upload views back then. Today, SonoSite's channel on YouTube has more than 17.8 million views. By comparison, GE Healthcare's YouTube channel has under 9.2 million views.

How did they leapfrog over the largest competitor? Luke Baldwin, the Manager of Digital Content at SonoSite, took what he'd learned in the Video Marketing module and implemented all the important tips, best practices, and strategies that I'd taught.

Among other things, he wrote optimized titles, tags, and descriptions for SonoSite's existing video content. And if you search for a term like, cardiac ultrasound parasternal, you will still see that SonoSite videos rank #1 and #2 in YouTube search results.

You will also see three SonoSite videos at the top of Google search results.

By the way, the fact that other companies are advertising for this term indicates how valuable it is for SonoSite to have the top three organic rankings.

Baldwin also built a cohesive channel strategy and viewing experience. Two years ago, SonoSite's YouTube channel had 253 subscribers. Today, it has 55,100. He has also produced a compelling channel trailer that helps to turn first-time visitors into long-term subscribers.

SonoSite also created new content to build a genuine community around the company's YouTube channel and what it stands for. You can see this in one of its newest videos, which is entitled, "Now Showing: Floating Doctors Series Presented by SonoSite."
The video tells the story about Dr. Ben LaBrot and the rest of the Floating Doctors team. Dr. LaBrot and his crew sees thousands of patients in the isolated areas of Central America and Haiti. Floating Doctors stays true to its central ethos: focusing on each individual patient. Portable ultrasound is critical in making this mission real.

SonoSite's ability to develop and produce industry-leading and price-competitive products for both point-of-care and traditional diagnostic markets was one of the reasons why Fujifilm acquired SonoSite for approximately $995 million in March 2012. SonoSite's ability to use YouTube to build brand awareness and drive a significant number of visitors and leads to the company's website was another.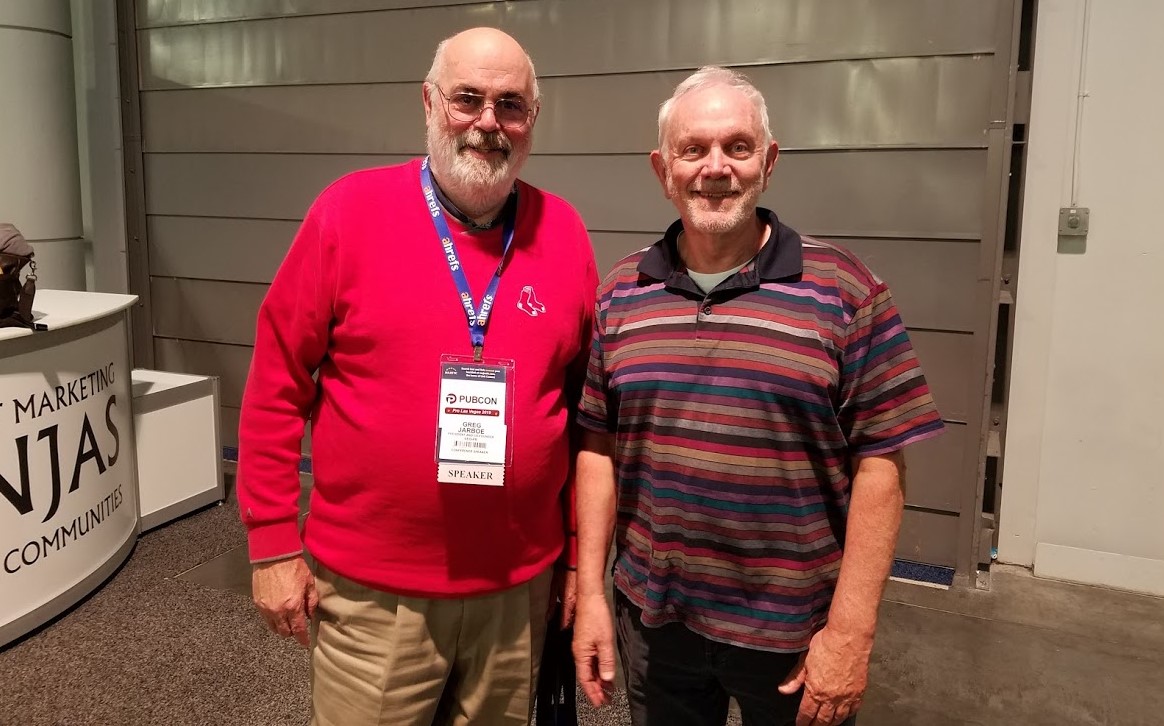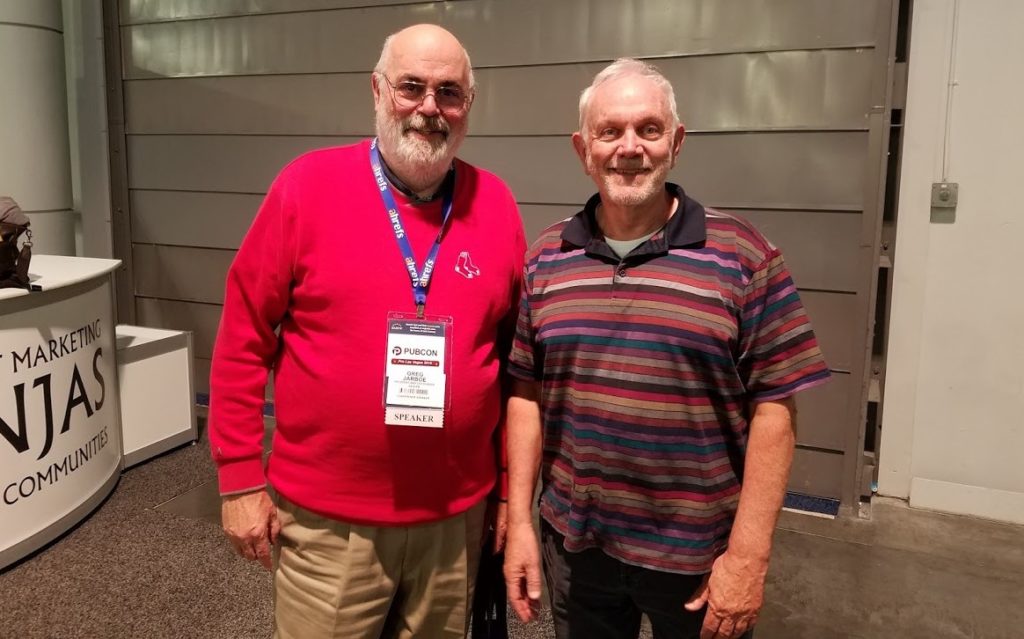 Also Read – Top 25 Video Marketing Disruptors (Globally) in 2019
3. How has YouTube Video Marketing evolved over the years?
Launched in 2005, YouTube has evolved from a small video sharing site into the leading social media platform. According to Alexa, an Amazon.com company, YouTube.com is the #2 site on the web, behind only Google.com. By comparison, Facebook.com ranks #4.

According to a combination of public opinion surveys and large-scale data analysis, the Pew Research Center has found:

73% of U.S. adults used YouTube. And among those who are 18- to 24-years old, 90% used YouTube. The only other social media platform that approaches YouTube in terms of its reach is Facebook, which was used by 69% of U.S. adults.
YouTube channels generate a massive amount of content each and every week. Almost 44,000 YouTube channels had at least 250,000 subscribers. Collectively, these popular channels uploaded 48,486 hours of content and got more than 14.2 billion individual views a week. The average video was 12 minutes long and received nearly 60,000 views in the first seven days after it was posted.
And 81% of YouTube's adult users in the U.S. said that they at least occasionally watch the videos suggested by the platform's recommendation algorithm. In a study of the algorithm itself, Pew found that YouTube recommends progressively longer videos – at least when it lacks information about what the viewer needed in order to make more personalized recommendations. After a chain of just four video recommendations, the algorithm was likely to suggest a video more than five minutes longer than the one the viewer originally started on.
And according to data provided by YouTube for Press, over 2 billion logged-in users visit YouTube each month. Every day, people watch over a billion hours of video and generate billions of views. More than 70% of YouTube watch time comes from mobile devices (e.g. smartphones and tablets). And the number of channels with more than one million subscribers grew by more than 65% year over year.

That's why smart brands and businesses should focus on YouTube in 2020 to see even greater social media success.

4. Tell us about your life journey in brief, Greg?
My father was the director of marketing at Oldsmobile back in the late 1980s. So, in some regards, I'm following in my father's footsteps. But, my mother was a math teacher at DeWitt High School back then. So, I've really blended both marketing and math in my life journey.

Check out – New things in video marketing
5. What prompted you to take up YouTube Corporate Consulting?
To tell the truth, it wasn't my idea. In August 2006, The Christian Science Monitor hired my agency, SEO-PR, to write, optimize, and distribute a press release about an 11-part series that was written by Jill Carroll, one of their reporters who had been held hostage in Iraq for 82 days. A few days before the press release was distributed, I started pitching the story in advance to editors at CNN, MSNBC, Yahoo News, The Huffington Post, and Boing Boing. All five editors had the same question, "Do you have any video?" I didn't.
All I had was a 150-word excerpt and a photo. But, my son, Brendan, who was working for me that summer while he was home from college, suggested that we create a YouTube video.
When I went back to the editors, all five of them agreed to run a story about the series. Within the first 24 hours after the series went live, more than 450,000 unique visitors flooded CSMonitor.com, seven times its daily average. And page views for the first day broke through the 1 million mark, a massive increase from the site's average of 121,247 page views per day. That's when I decided to add YouTube and video marketing to my agency's list of services.

Read – Other Video marketing expert interviews
If you would like to recommend a Video expert to get featured here, simply send his/her LinkedIn profile link to us at team(at)vidsaga(dot)com
Join thousands of Global Video Marketers