5 Top 360-Degree Video Production Companies (2020 Edition)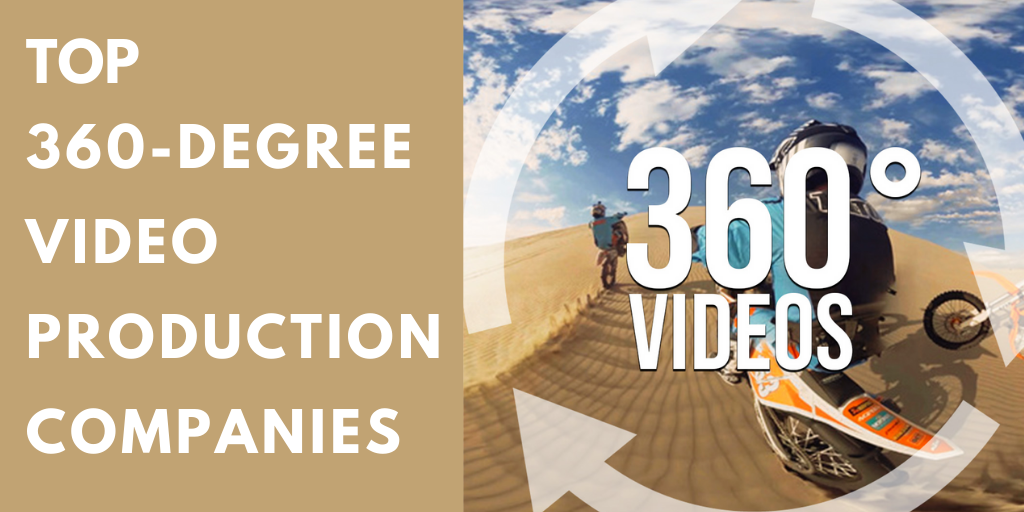 Yes, you have landed on the correct page if you are searching for the top 360-degree video production companies,
360 and VR videos open new possibilities for companies especially Real estate, educational institutes, etc.
In terms of producing videos, everything remains the same except for the camera. And this is a big reason to outsource 360-degree videos.
But apart from the camera, other parameters of outsourcing the videos remain the same. We still need to find a service provider who is experienced, professional and accountable
The challenge is how to find a 360-degree video production company that can fulfill all the above criteria.
To solve this problem, we at Vidsaga.com have compiled a list of the best of the best 360-degree video production companies that know their craft and are dependable.

Are you paying high? Check – Global Video Production Price guide
1. 360 Labs
360 Labs is a virtual reality video production company. Their main expertise is VR production, 360 video production, and VR post-production services (such as expert stitching, VR storytelling, roto & comp, color grade, and rig removal).
360 labs have a team of experts and their president, Matt Rowell has even worked for many award-winning gaming communities such as Gamers Alliance.
They have worked with many big industry names such as Dell, Google, Honda, Tiffany & Co, Daimler, Ryder, GoPro, EAA, Columbia Sportswear Company.


Invitation to join Global Video Marketers Community 
2. Liquona
Liquona is a 360-degree video production company. Their main services are 360 VR video, live-event video, 2D animation video, 3D animation video, advertising video, corporate video, web video, etc.
They have won many awards for their work such as the PM Digital – Patient Initiative Award for an HIV documentary, Creative Floor Finalists, and they have also won several CBS Media Awards for their foreign films.
Being a 360 video company, they have shown a great dedication, creativity and hard-work which is clearly visible in their work and success.
Their client list is huge with companies like Screwfix, Linkedin, NHS, British Airways, Autogas, Pepsico, NHS, Paypoint, Rightmove, Rentokil Initial, Exon Mobil, Legal & General, and many more.
Check out – Top 25 Global Video Marketing Disruptors

3. Janno Media
Janno Media is known for its 360-degree video services. Other than 360-degree video services, they also provide video strategy, video production, video editing, video marketing, photography, aerial videos, motion graphics, and animation video services.
They also do industry-wise video production such as catering video production, law and professional video production, fintech video production, recruitment video production, hr video production etc.
Their long list of clients includes companies like Alexander Mann Solutions, Hobart, Brakes, eBay, Twycross Zoo, Foster, National Employment Savings Trust, Clipper, CMS, etc.
Get updated with Latest Video Marketing News

4. Skipper Films
Skipper Films is a VR video production company that also provides other services like timelapse-video, wedding films, corporate videos, conference videos, crowdfunding videos, aerial videos, and live streaming videos.
Their 360-degree services include 3D and Monoscopic 360 degree video, Remotely operated rovers, fully integrated 360-degree title and effects, Oculus Go optimized videos, VR headset App creation and stitching.
They have a lot of experience and has worked with companies like Sunrise Senior Living, Audi, Salesforce, Free2Move, TikTok, Choice Hotels etc.
Learn from Video Marketing experts
5. ECG Productions
ECG Productions is a 360 video production company. Their main specialties are 360° video production, pre-production, VR video production, video editing, motion graphics, production studio rentals, drone videos, time-lapse video, sound mixing, etc.
They also provide video production services such as explainer videos, corporate videos, commercial videos, branded videos, promo videos, training videos, industrial videos, education videos, music videos, documentaries, etc.
Their huge client base includes companies like Google, Netflix, NBC, BestBuy, MTV, Samsung, Comcast, Hulu, Coca=Cola, ABC. Zagat, and many other big names. 
They are one of the best 360 video production companies and trustworthy too.
Are you a video marketing expert? Take this quiz

About Vidsaga
Vidsaga is a global marketplace for Organisations to create Videos. Consider it as "Upwork/ Fiverr for videos" with Creative script writing and professional project management.
Join 52,000+ Global Video Marketers' Community