Story behind – Aegon Life's "An ode to the doctors" video marketing campaign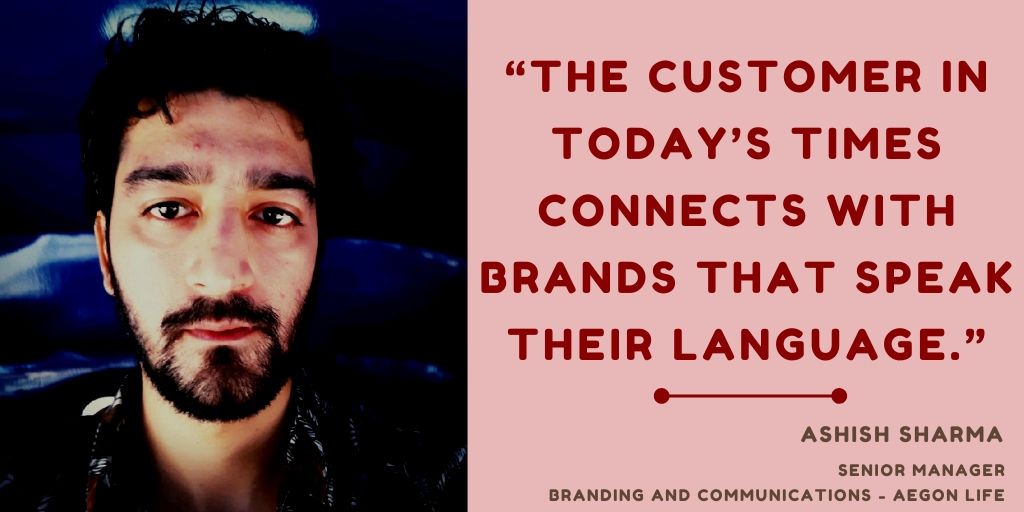 The idea behind making this video "An ode to the doctors #Savethesaviour" was triggered when violence escalated against doctors during the initial testing of the COVID outbreak.
"We all believed that this is the right time for us to send out a message highlighting the violence against Doctors." – Ashish Sharma, Senior Manager, Branding and Communications at Aegon Life.

We talked to Ashish the main brain behind the video campaign and learned the story. Read on to know how he and his team conceptualized and executed this moment marketing campaign.


Learn from Video Marketing experts

1. What was the thought process when you decided to do this moment marketing campaign?
Violence against doctors has been a very pertinent issue for a long time in our society. Since the doctors deal with very sensitive issues that deal with health, wellbeing, and life in general, they are often subject to wrongful behavior.
We, as a society, owe them for taking care of us in times of distress.
We always had this issue in mind; however, it got triggered when violence escalated against doctors during the initial testing during the COVID outbreak.
Not only the doctors face violence but also have to suffer from unacceptable rude and aggressive behaviour of the people.

Get updated with Latest Video Marketing News

2. How did you conceptualize this campaign? How did you decide on the lyrics?
We think doctors are the backbone of our society. As an organization, we believe that doctors have time and again proven to be the saviours of our society.
And it is not only the present times with a widespread pandemic but also in the day-to-day events, from the birth of a child to the health care of individuals or catering to senior citizens for their ailments.
We wanted to put out a vote of thanks to the doctors, who have been putting in everything at this juncture and working selflessly for the larger good of the society.
The words have been beautifully put together by our partner agency, ARM Worldwide, which worked with Dwarika Prasad Uniyal (wears various hats of an academician, poet, and an advertising profession who is also the writer to give shape to the video we see today.

Are you a video marketing expert? Take this quiz

3. Was there any change in the distribution strategy because of the pandemic?
Society believes and is thankful for the contribution of doctors. This is something that every individual believes in. We never had a distribution strategy around the same.
We just wanted it to reach a small set of people through our social media channels and internal organization groups.
The appeal and the purpose of the video hit the right chord and people shared on various platforms, especially on WhatsApp.
It resonated with people, and especially to the doctors, whom we were all thankful.

Know the New Things in Video Marketing

4. When it comes to advertising, what advice would you like to share with our community members?
I think it is very important that we stay relevant in the present stage. This is not a never-ending situation.
Many brands have completely gone quiet which is counter-intuitive to the bigger picture. It is very important to stay relevant at large.
There are so many issues in society and if the brands truly resonate with the same, they should actively engage in spreading the message.
The customer in today's times connects with brands that speak their language. Brands also need to be sensitive enough and move away from sales messaging and come up with messages which you and I can easily associate with.

Check out – Top 25 Global Video Marketing Disruptors

5. Please name the team behind the campaign
ARM Worldwide conceptualized this thought and were very passionate to get this message across. We all believed that this is the right time for us to send out a message highlighting the violence against Doctors.
I would especially like to mention Gerald Dsouza (AVP Marketing at Aegon Life), Manas (Co-founder ARM Worldwide) and Shashank Rawat for driving the entire concept of #SavetheSaviour.

Invitation to join Global Marketers Community Discussion Space

About Ashish in his own words
I was born and raised in Delhi, and now living in Mumbai. I Started working in the year 2011, and spent around 8 years working for different advertising agencies and decided to switch to a marketing role in the year 2019 in pursuit of better work life balance , only to realize agency life and marketing role are two sides of the same coin.
Frequent travel, or weekend getaways and hanging out with my friends over the weekend keeps me sane.
Post work, I help my friend manage his café which is hugely popular with the backpackers and working on some ideas to set up a guest house / hostel for travelers. Learning graphic designing and organic farming are on my 2020 to-do list.

Here are the Top 40 Video Production Companies in India

About Vidsaga
Vidsaga is a global marketplace for Organisations to create Videos. Consider it as "Upwork/ Fiverr for videos" with Creative script writing and professional project management.
Join 52,000+ Global Video Marketers' Community