10 New things in video marketing in January 2020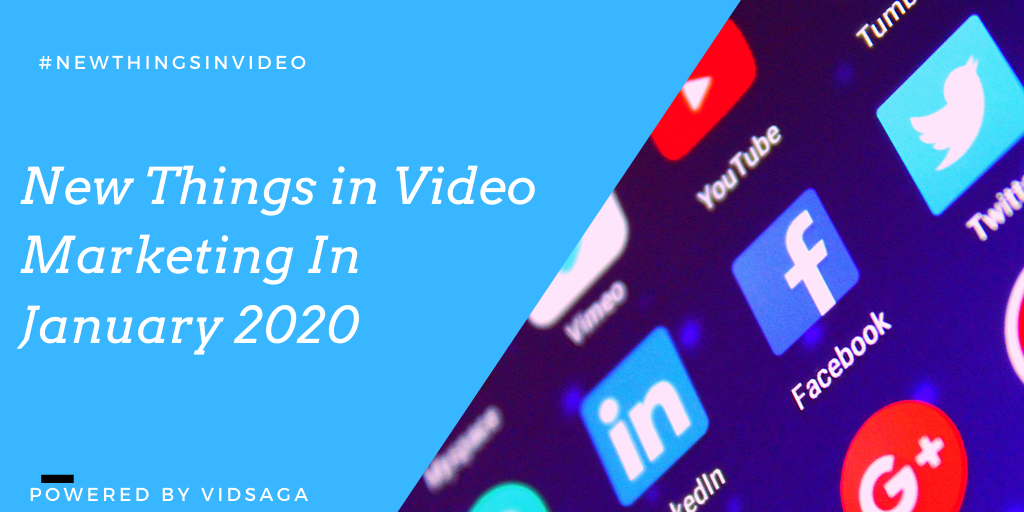 In order to help Video marketers, we decided to keep all the important video marketing updates in one place.
Do you know these?
TikTok working on new feed of curated content similar to Snapchat
Instagram removes IGTV button from homepage
9 New Things in Video Marketing in December 2019
1. Snapchat acquires AI Factory, for its new Cameos feature
Snapchat has acquired AI factory, a startup that Snapchat had worked with for its new Cameos – 'animated selfie-based video' feature.
Cameos feature allows you to take a selfie which is automatically turns into animation and can be inserted into a short video.
2. YouTube officially launches changes in children's content policy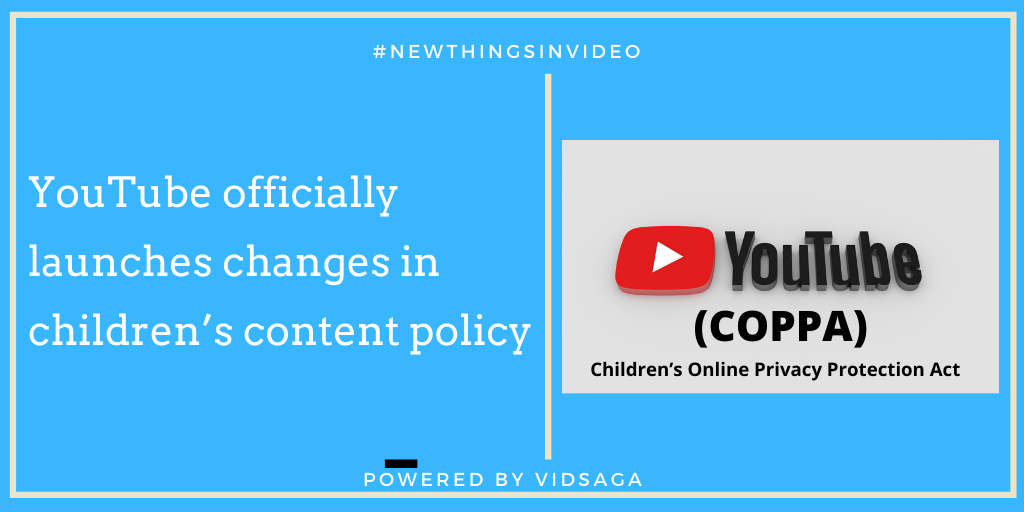 YouTube has officially launched changes in children's content policy which included targeted ads restriction in kids' videos, designated kids content made for kids or not.
YouTube will also run promotions for YouTube kids, a separate app for kids content
For previous new things in video marketing check out these articles
3. Twitter's latest 'Promoted Trend Spotlight' Ad option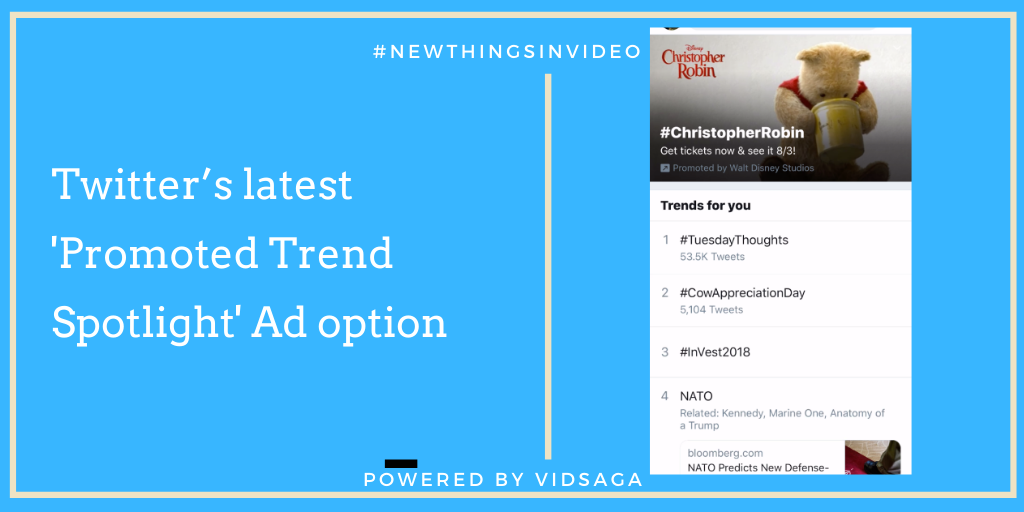 With Twitter's new 'Promoted Trend Spotlight' Ad option, brands will now be able to take advantage of the top section.
It is a prime opportunity for brands to run their marketing campaign to attract users.
4. Facebook outlines its "video traffic source insight" in the creator studio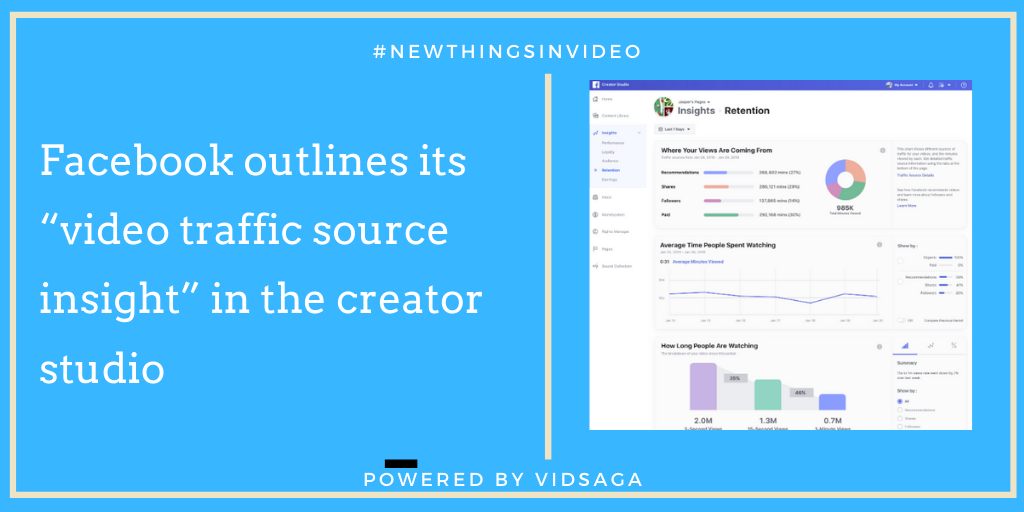 These new insights will give you detailed information about who exactly is watching your Facebook video content. This will give you a clearer idea of where you should be focusing to increase the performance of your content.
5. New 'Restrictions' Column In YouTube Studio allows you to manually insert Mid-Roll Ads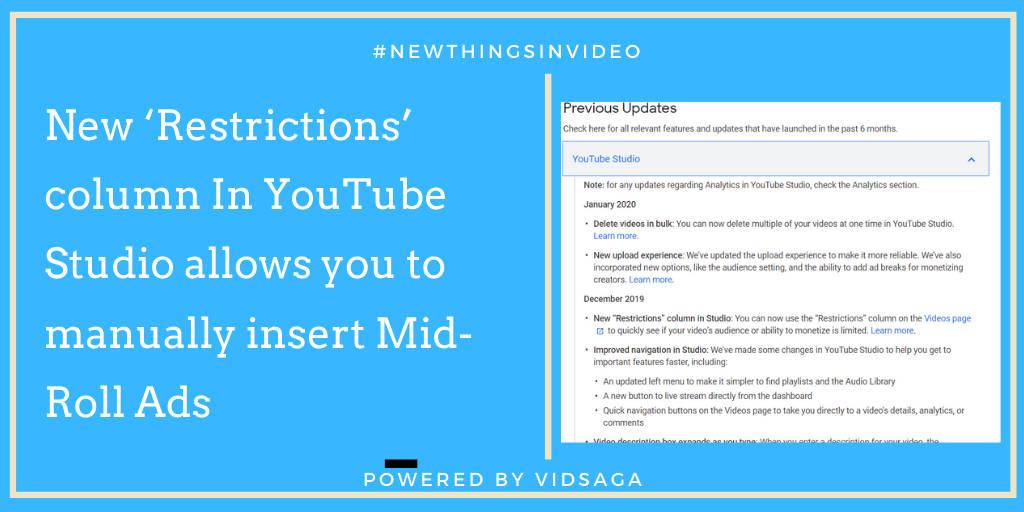 YouTube Studio's new restriction column on the video page allows you to see if monetization or viewership is limited or not. Also, with this new feature users can themselves insert mid-roll ads during video upload.
6. TikTok working on new feed of curated content similar to Snapchat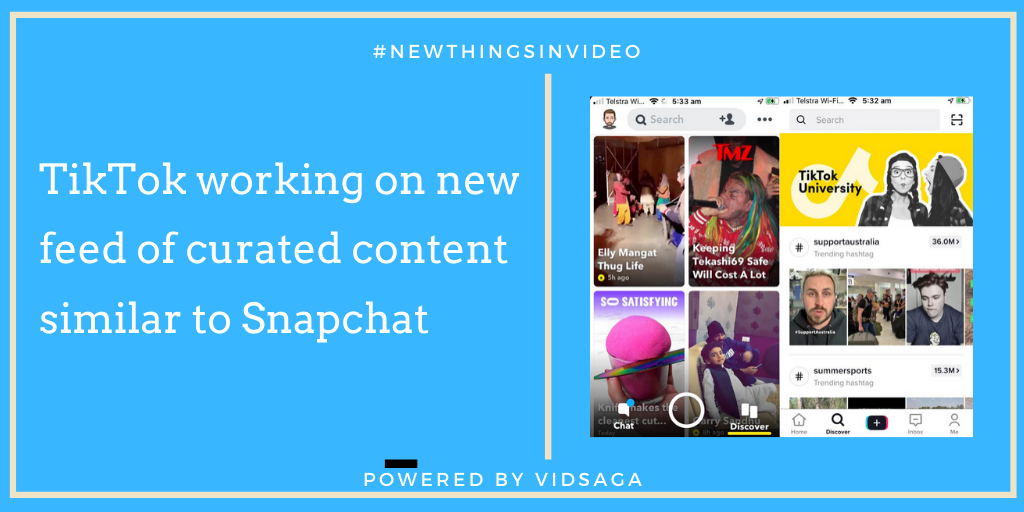 TikTok will soon be adding a new highlight stream that will display the original work of popular TikTok creators.
This new curation will give TikTok's moderators more control over the viewing experience. It will ensure that advertisers don't end up having their ads wedged.
Invitation to join Global Video Marketers Community
7. YouTube officially launches Profile Cards which shows users comment history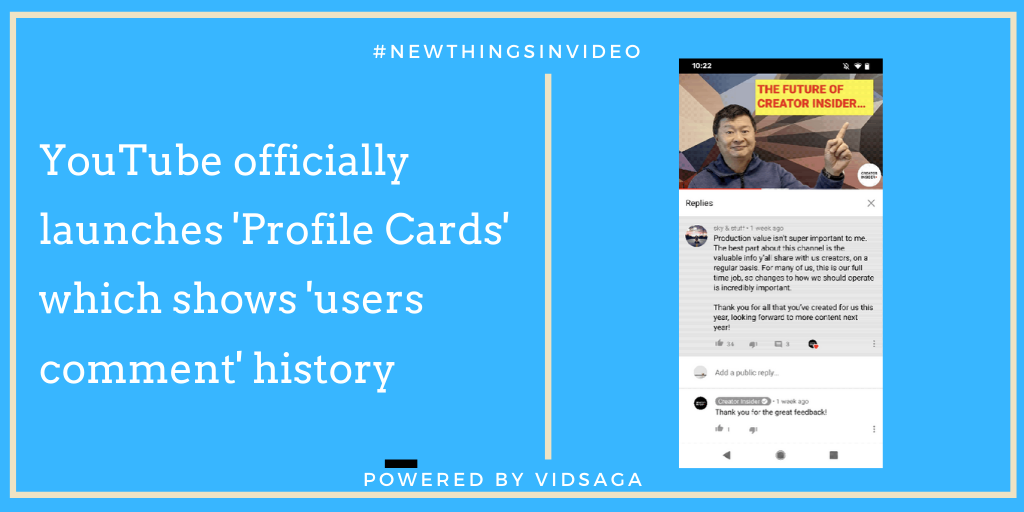 Last year in September, YouTube started testing "Profile cards" that show 'users comment' history and public information of the current channel.

This feature helps creators to identify their biggest fans by seeing their comments history.
As of now, YouTube has officially launched this feature for all users on Android
Are you a Video Marketing Expert? Take this Quiz
8. Instagram removes IGTV button from homepage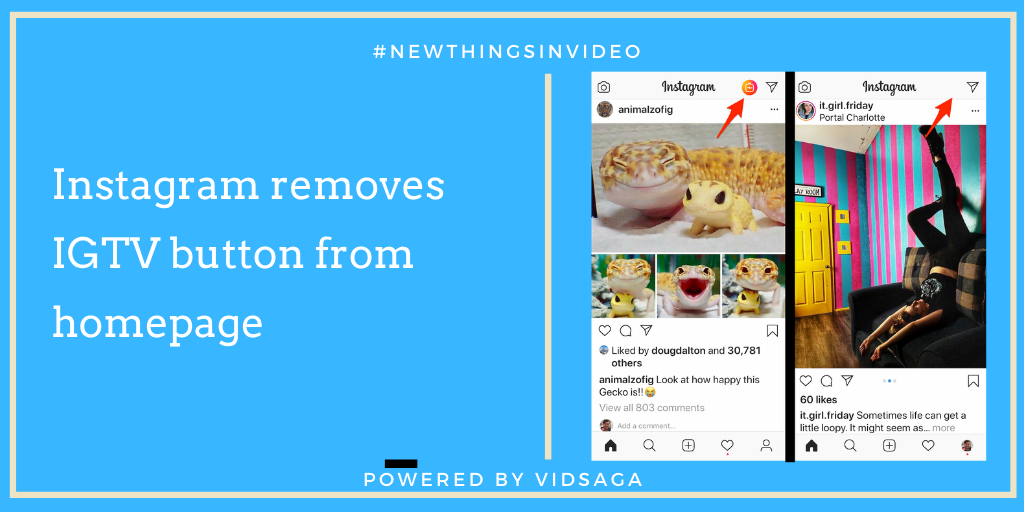 Instagram has removed the IGTV button from its homepage. Till now only 7 million people have downloaded the standalone IGTV app, unfortunately, IGTV did not become as popular as Instagram.

9. TikTok testing new search page
TikTok is redesigning the page under its explore section which will show a search bar on top and a list of topics underneath. The categories would contain sections like comedy, dance, animals, gaming and many others.
10. TikTok signs music licensing deals for increased music usage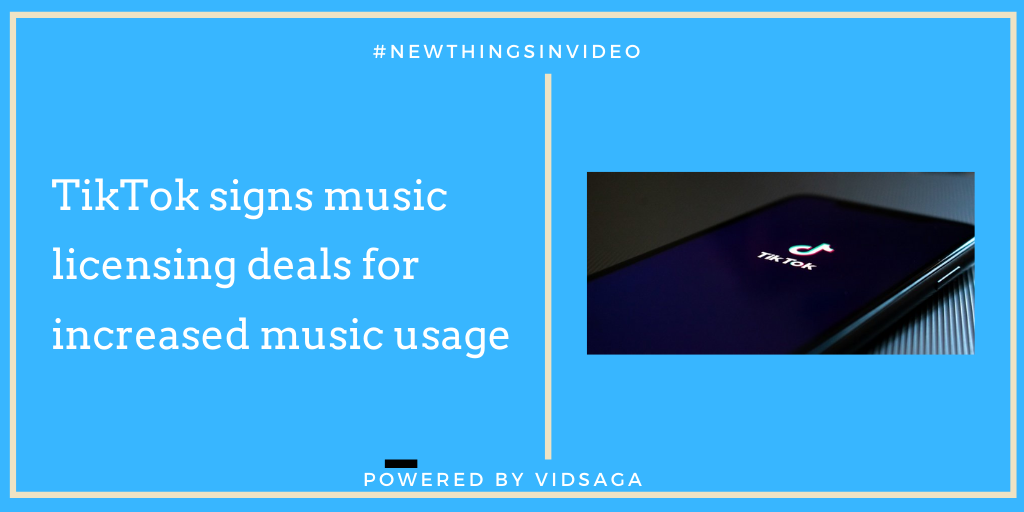 TikTok has signed an agreement with Merlin, an agency that represents the rights of independent record labels worldwide. Previously TikTok has signed similar music deals with Sony Music, Warner Music, and Universal music.
About Vidsaga
Vidsaga is a global marketplace for Organisations to create Videos. Consider it as "Upwork/ Fiverr for videos" with Creative script writing and professional project management.
Join 52,000+ Global Video Marketers' Community