Facebook Video Marketing Quiz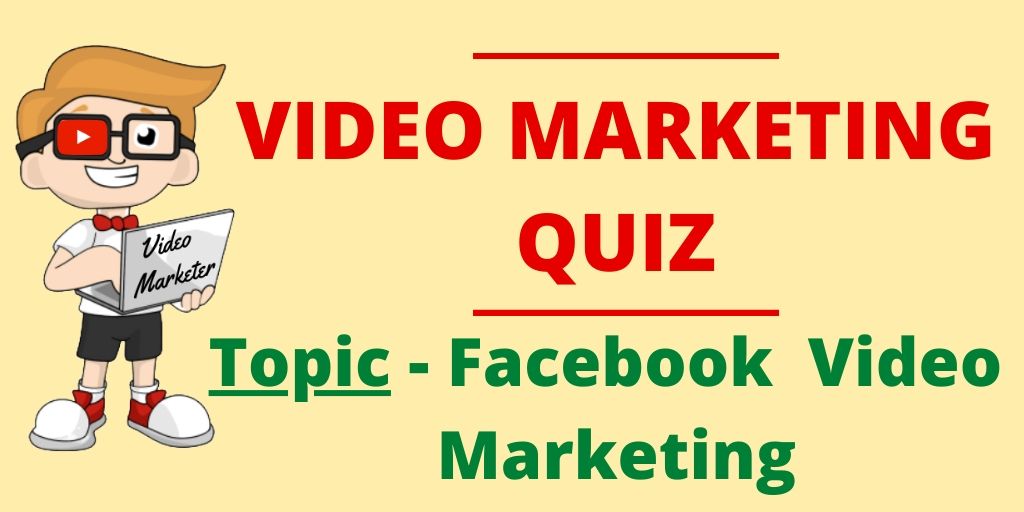 If you are a social media geek and think that you are an expert in it, then take this Facebook video marketing quiz and try to answer as many questions you can.
1. What is the maximum video length we can  upload on Facebook?
    a. 30 Minutes
    b. 60 Minutes
    c. 240 Minutes
    d. 480 Minutes

Check out – Top 25 Global Video Marketing Disruptors

2. How many video thumbnail options does Facebook provide?
    a. 3
    b. 5
    c. 7
    d. 10

Get updated with Latest Video Marketing News

3. What is the maximum video length of facebook in-stream video ads?
    a. 10 Seconds
    b. 15 Seconds
    c. 30 Seconds
    d. 60 Seconds

Learn from Video Marketing experts

4. Rehearsal feature of Live broadcast on Facebook is known as?
    a. Test Broadcasts
    b. Trial Broadcast
    c. Rehearsal broadcast
    d. Try-out broadcast

Know the New Things in Video Marketing

5. Which 'call-to-action' is not supported by Facebook video ads?
    a. Shop Now
    b. Learn More
    c. Signup
    d. Buy More

Invitation to join Global Video Marketers Community




ANSWERS



1. 240 Minutes
2. 10
3. 15 Seconds
4. Test Broadcasts
5. Buy More

About Vidsaga
Vidsaga is a global marketplace for Organisations to create Videos. Consider it as "Upwork/ Fiverr for videos" with Creative script writing and professional project management.
Join 52,000+ Global Video Marketers' Community