Top 14 Indian Startups with The Best Facebook Page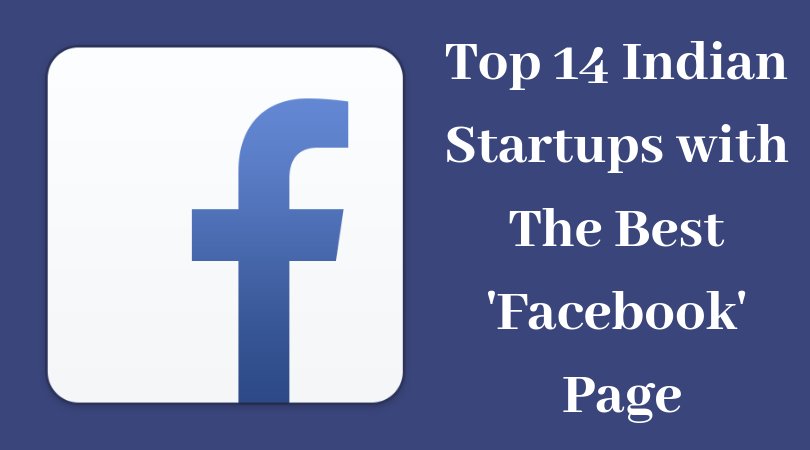 Disclaimer: In order to help other startups, we at Vidsaga.com (a global marketplace to hire right video creators to make awesome videos) have compiled this list.
This list is not in any particular order. The idea behind compiling this list is to learn from these startups and at the same time share the learning with other startups.

There are over 60 million active Business Pages on Facebook trying to drive traffic. Despite of this, a company whether its a B2C or B2B cannot ignore the power of this second most visited site in world.
Not only in statuses and images but Facebook has also become the Third largest video website with 46.6 million viewers.
With very low organic reach, driving engagement has become extremely difficult now a days but there are some startups who took this challenge head-on and are maintaining a highly effective Facebook page.

Here are Top 14 Indian startups with the Best Facebook Page
Aisle is a membership-based dating app imagined in India. They are a community of vibrant Indians from around the world connecting online to go on meaningful offline dates.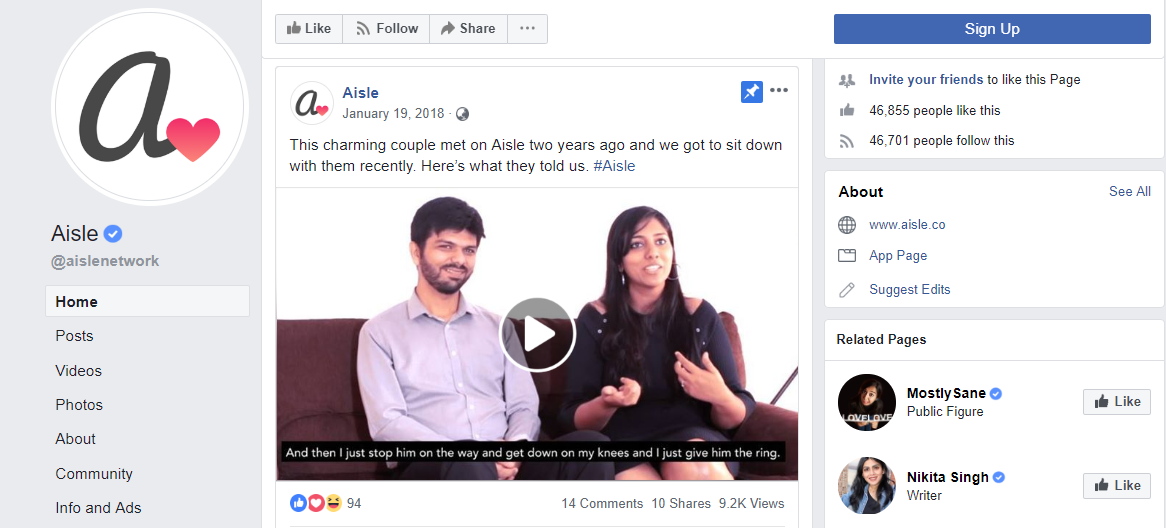 Coolberg is setting its benchmark as the leading company in India serving non-alcoholic beers.
Connected, cashless and touchscreen based, smart vending network that offers indulging snacks and beverages round the clock!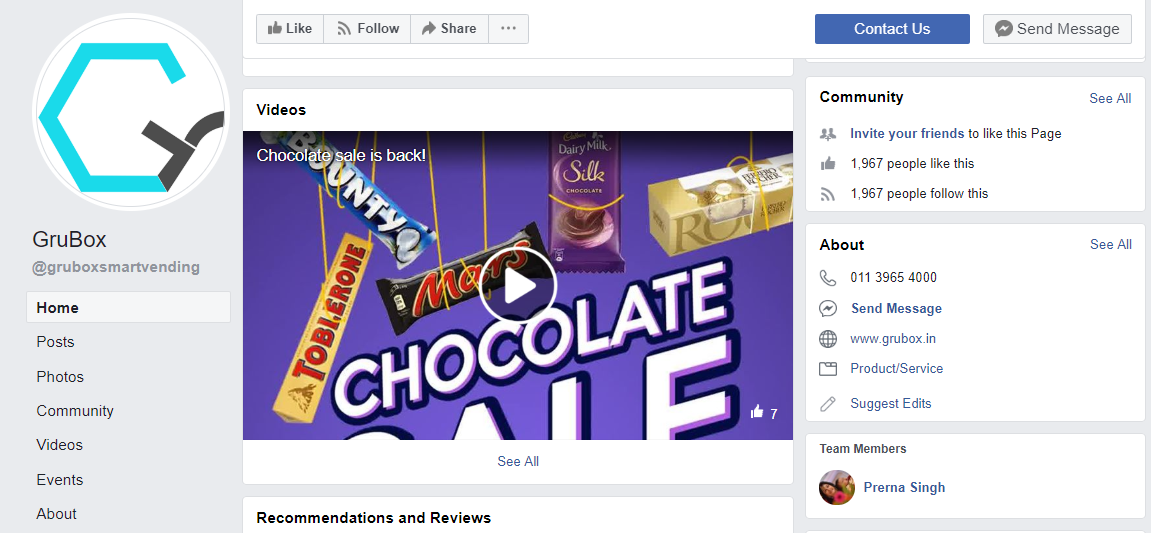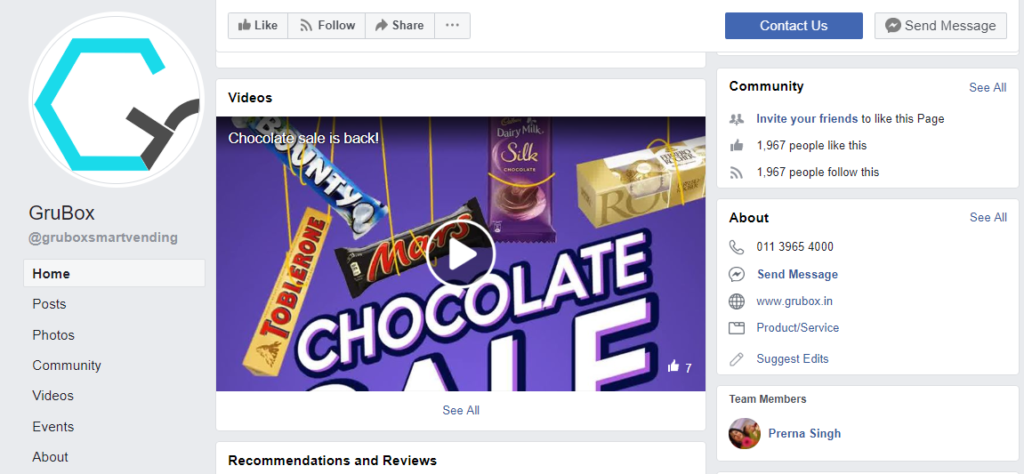 Lendbox is an RBI licensed NBFC – peer-to-peer lending platform in India. They are creating a conducive environment for borrowers and investors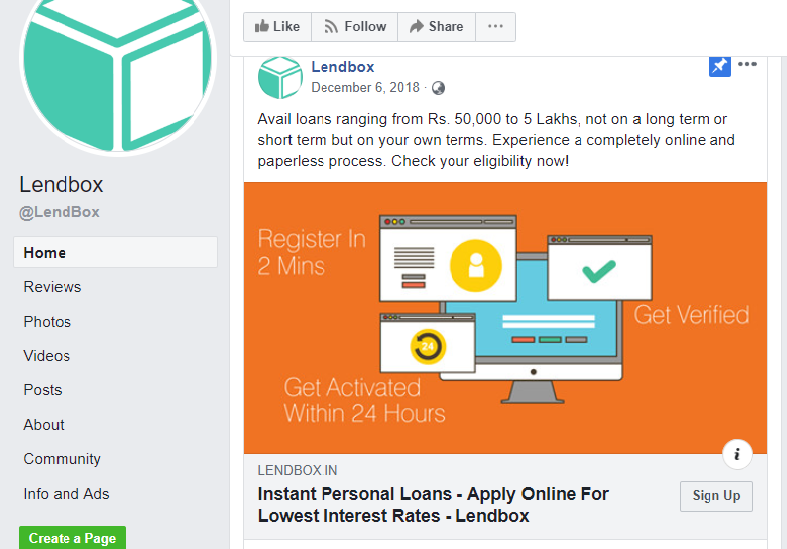 Magic Crate offers theme-based monthly activity box for 1.5 to 15-year-old kids. The age-appropriate activities challenge & nurture your kids to learn.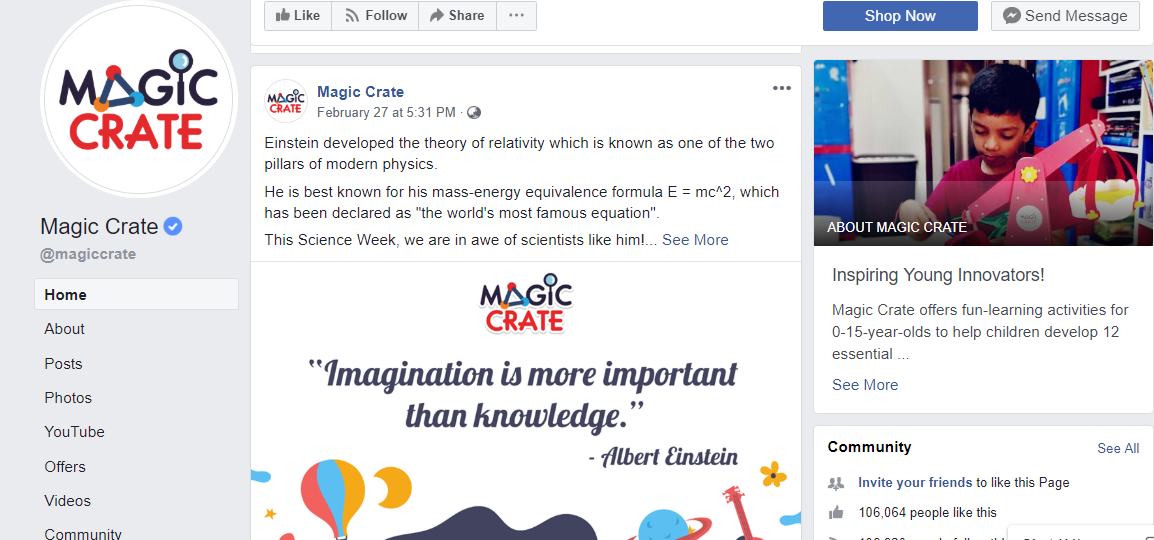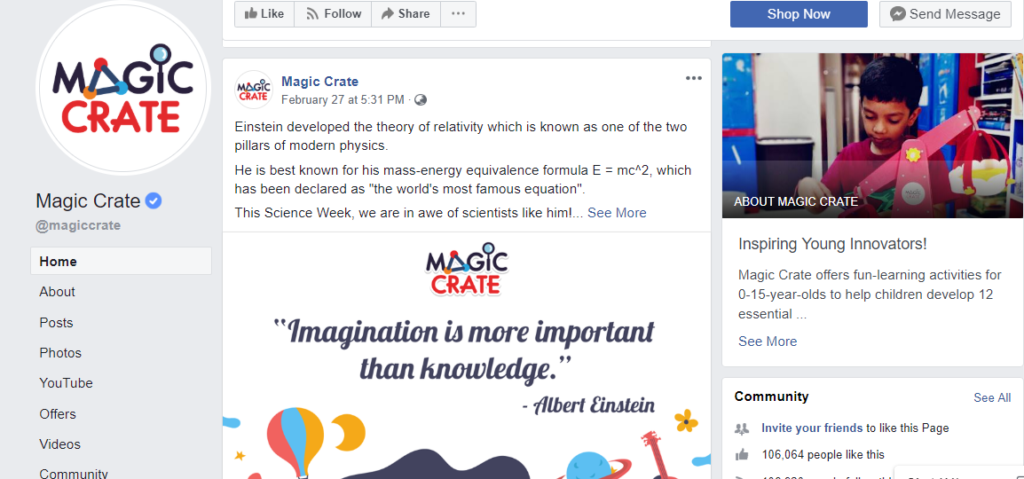 6. Myra
The smartest and fastest way to get your medicines.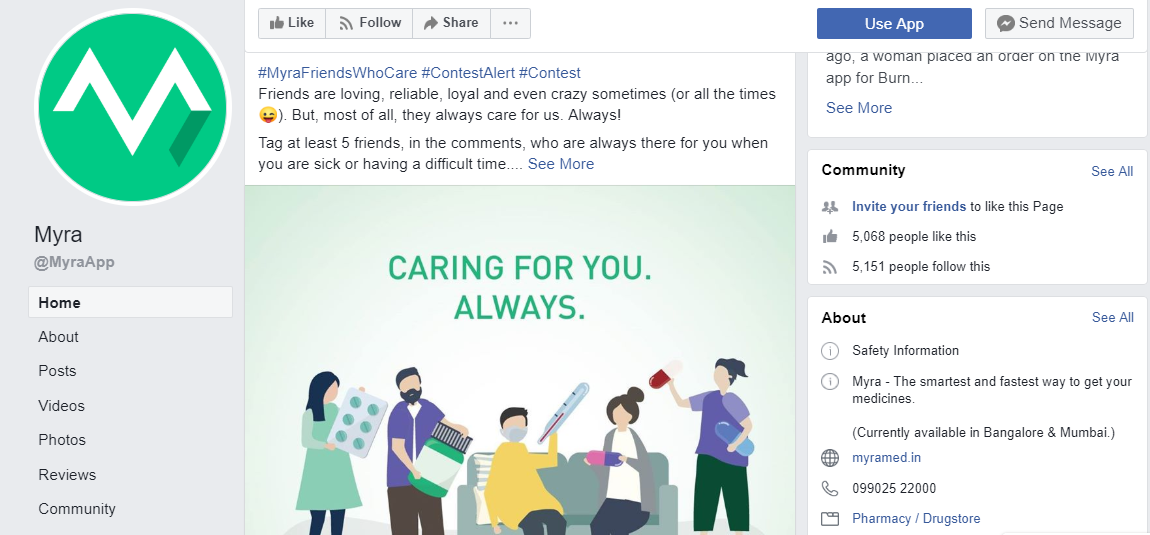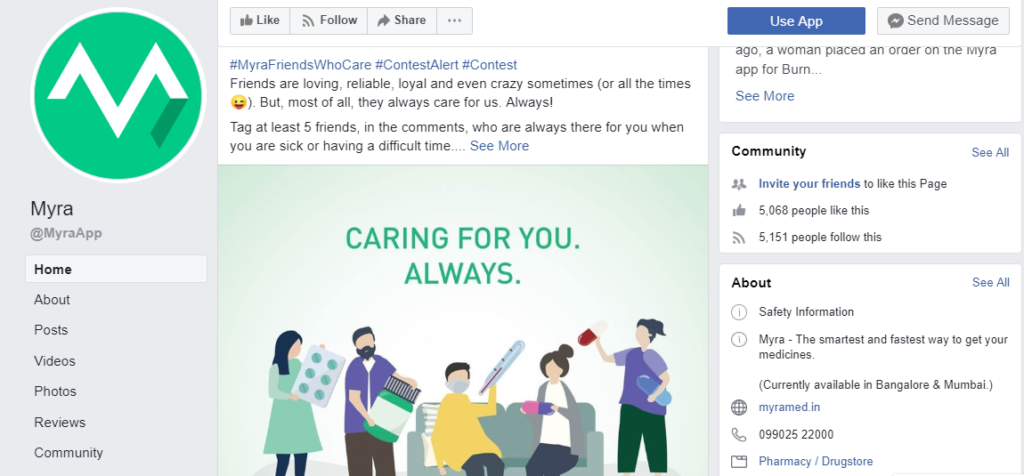 Browse through the feed or even search for your favorite Audios and Gifs.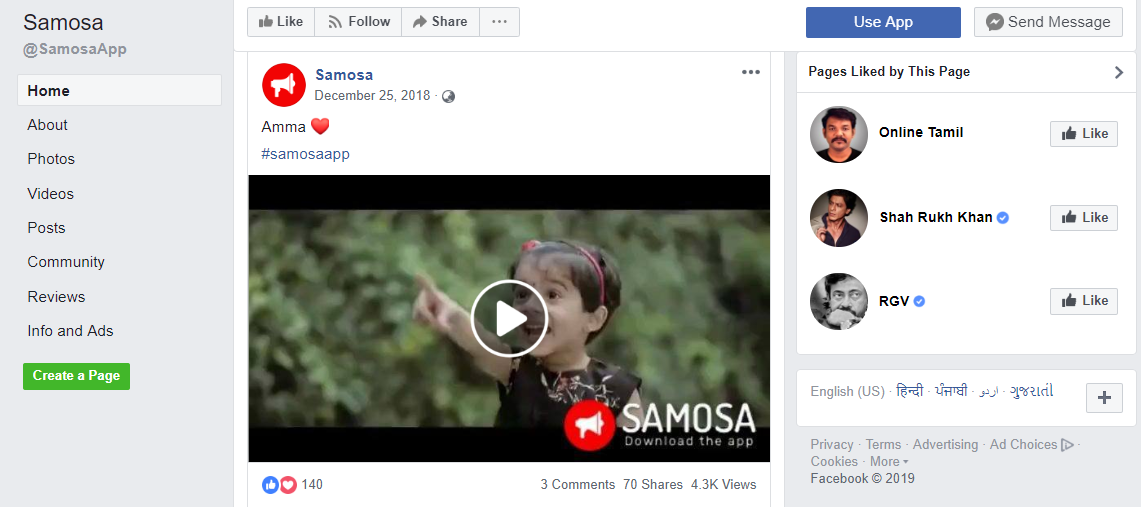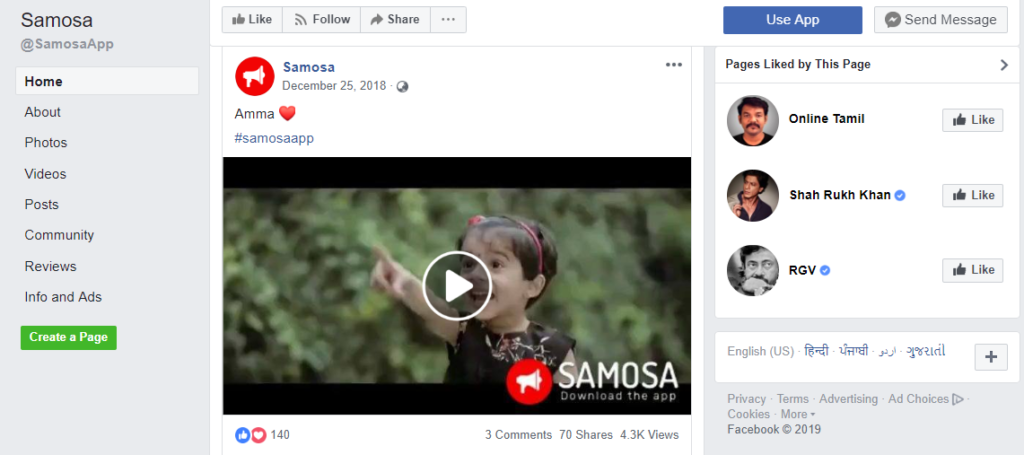 Shopkirana.com is launched to help connect 9 Million individual retailers directly with suppliers.They will do anything and everything which can help retailers improve their profits, product range, availability, credits and most important access to more customers."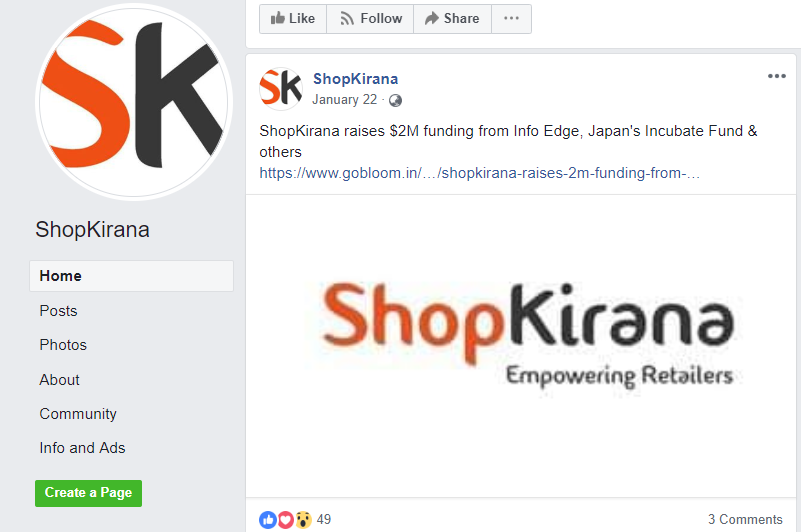 The Belgian Waffle Co is one of the first Waffle Specialty stations in India that offers a unique, on-the-go waffle sandwich created fresh at waffle stations with specially formulated egg-less batter and premium fillings.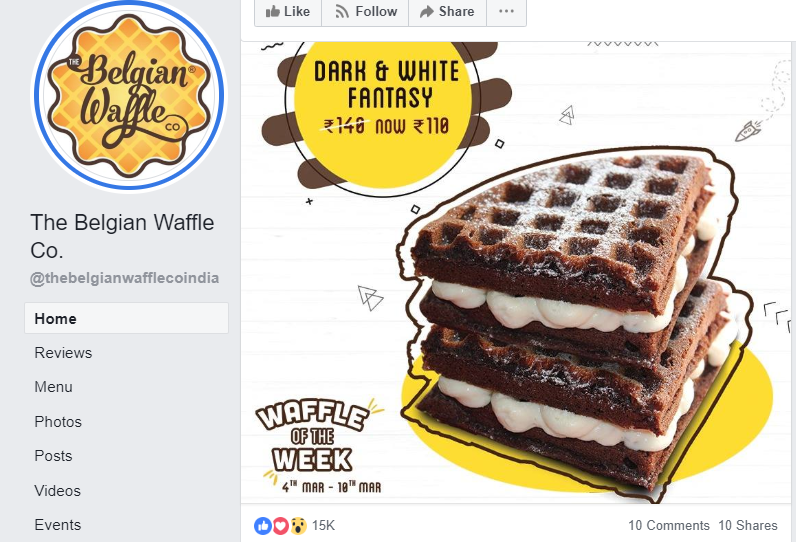 TGL sources the tea leaves from the world's best geographies which are then blended with different flowers, leaves, fruits to get intense aromas & flavors.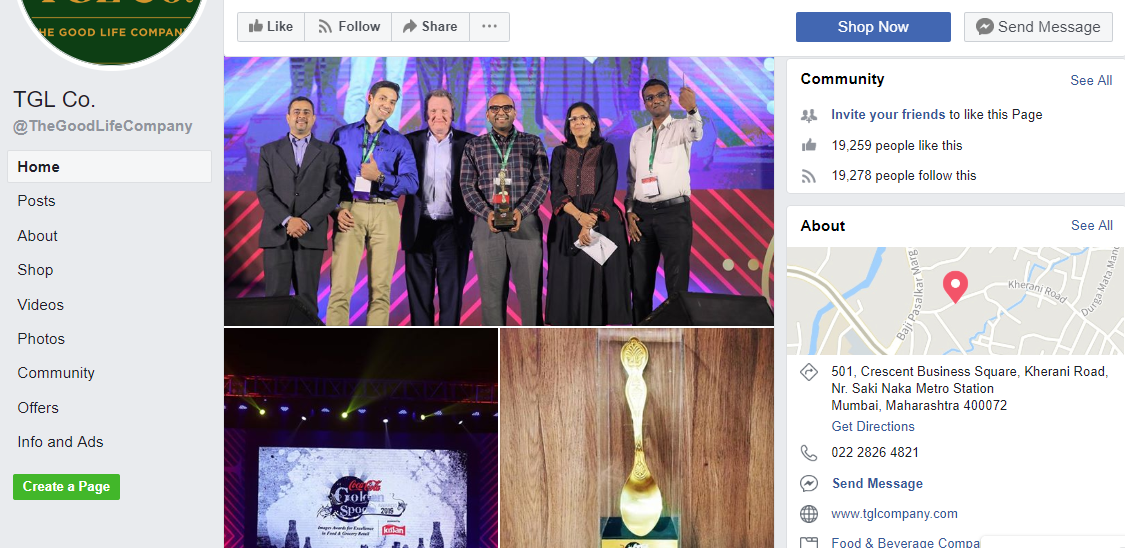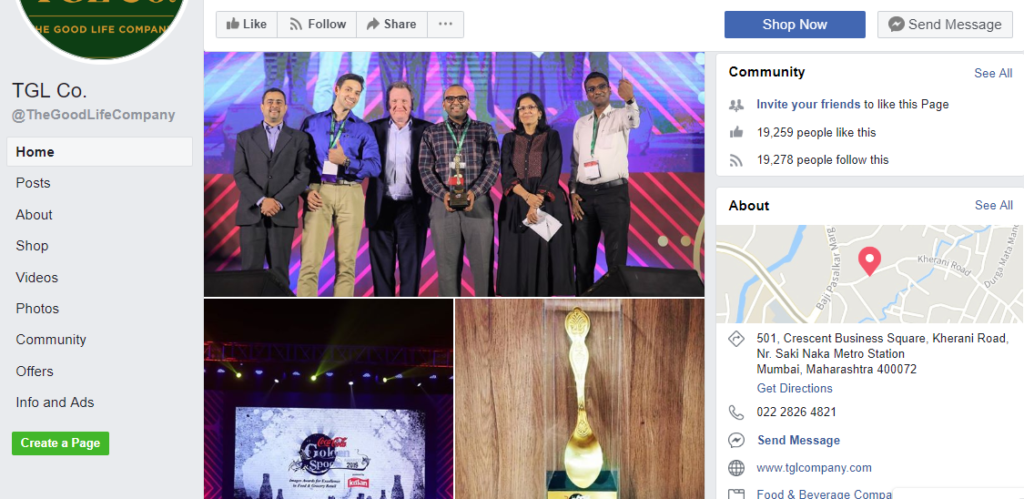 The Lallan Top is Country's first 'New Age' hindi news website. It is modern and covers the daily news.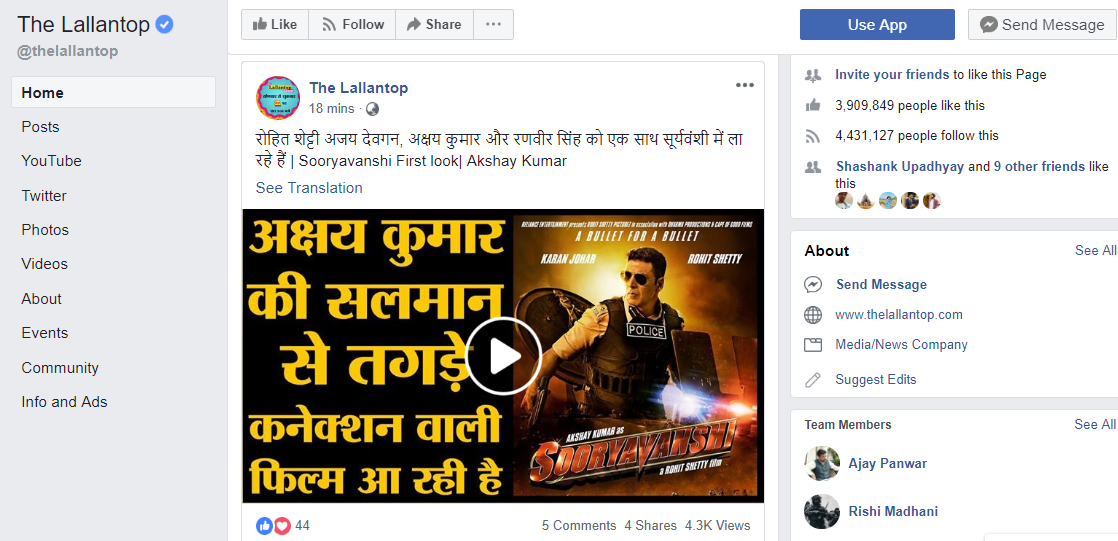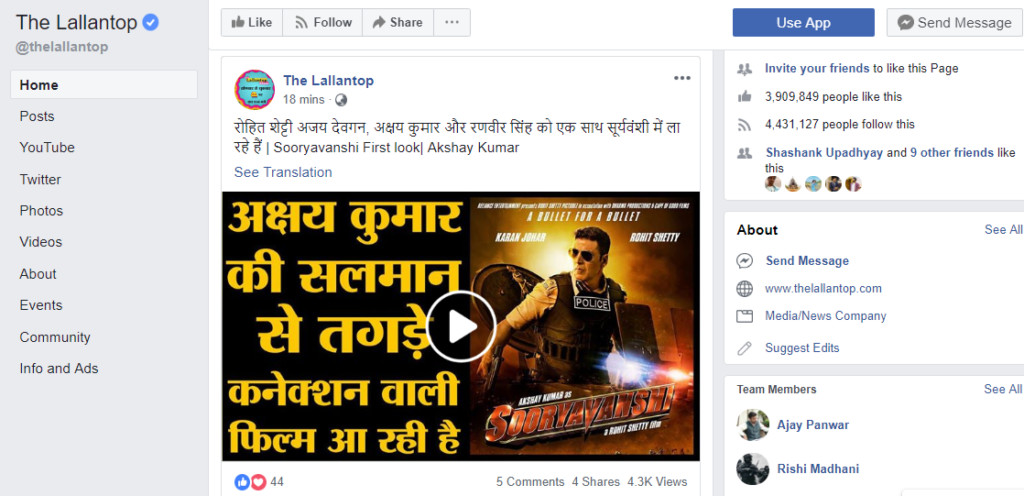 PLAKC is a dynamic Ad serving platform, where Ads can be placed inside the game environment on any 3D element or object inside a game like a billboard, StoreFronts, Characters and objects etc.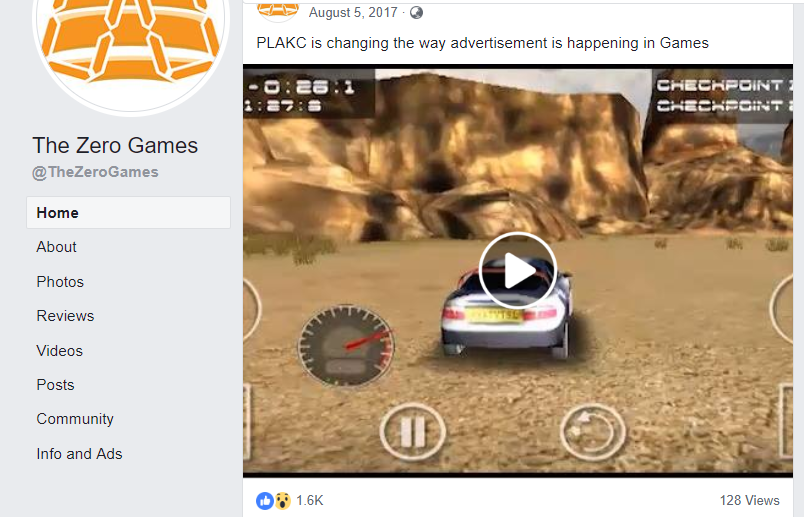 ToneTag enables payments & proximity customer engagement services via secure sound waves, independent of the instrument or infrastructure.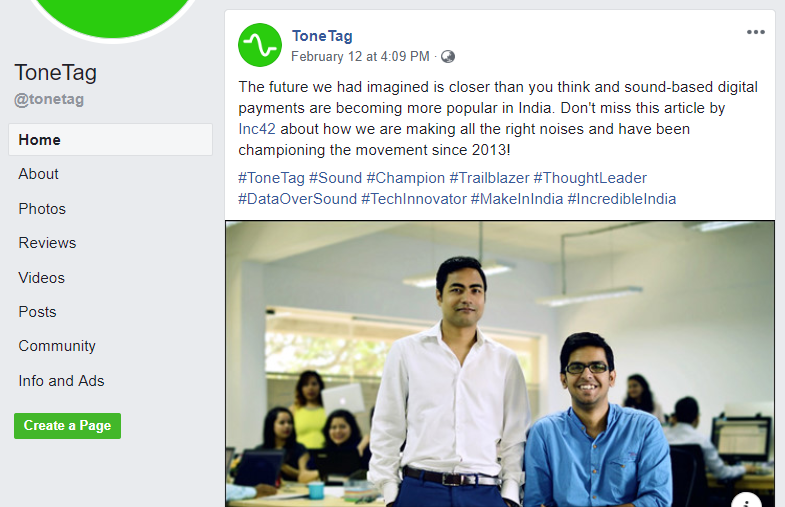 At Vogo, they make transportation simpler. Currently offering self-drive rental scooters.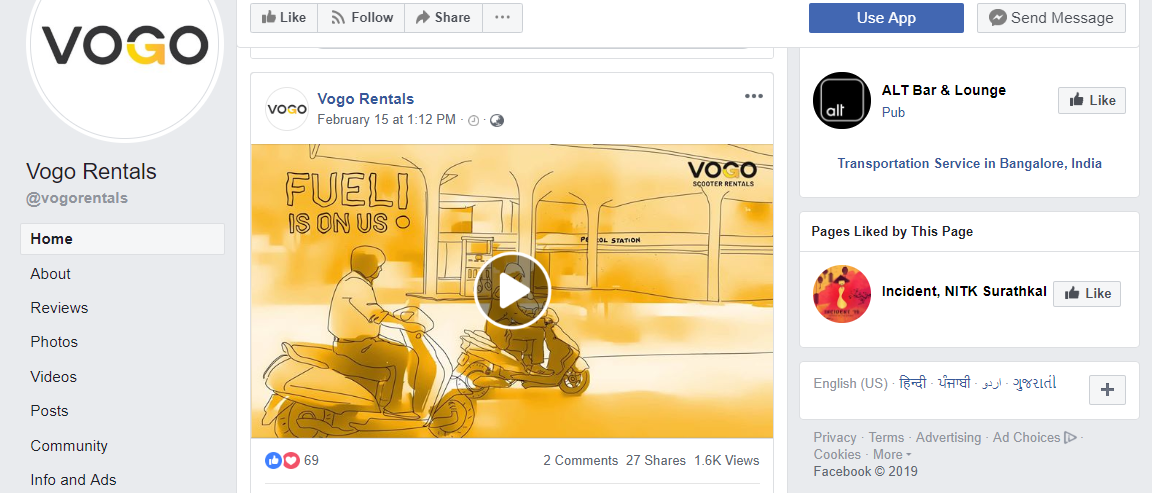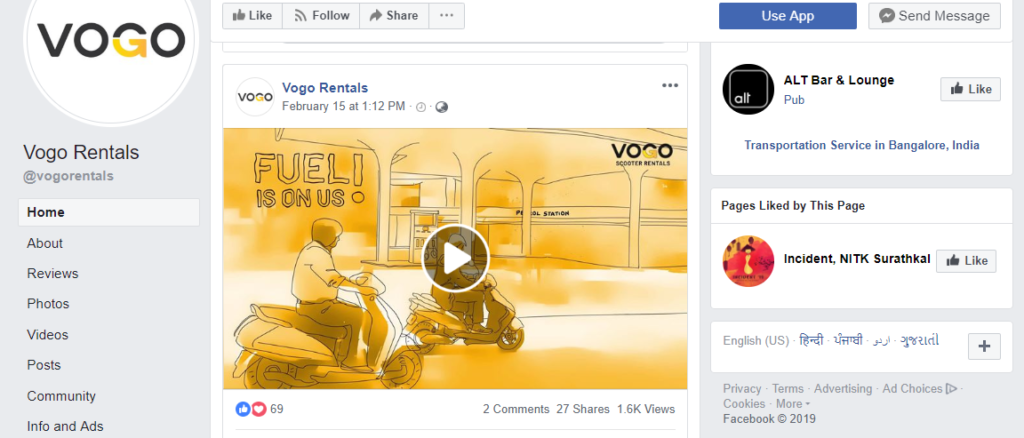 Facebook Page is not just meant for posting the images, videos and updating the statuses daily.
Our Selection Criteria
Engagement on Posts
No. of Likes on Page
Profile Picture
Cover Photo
CTA
If you think we have missed a Facebook Page or you want to suggest something, then please write to us at team(at)vidsaga(dot)com and will include your suggestion as well.
About Vidsaga.com
Vidsaga is a global marketplace for Organisations to create Videos. Consider it as "Upwork/ Fiverr for videos" with Creative script writing and professional project management
Sharing is Caring – If you find this article informative, please pass on to others as well
Join 21,000+ Global Video Marketers' Community