Animation Video Production Price in India: Vidsaga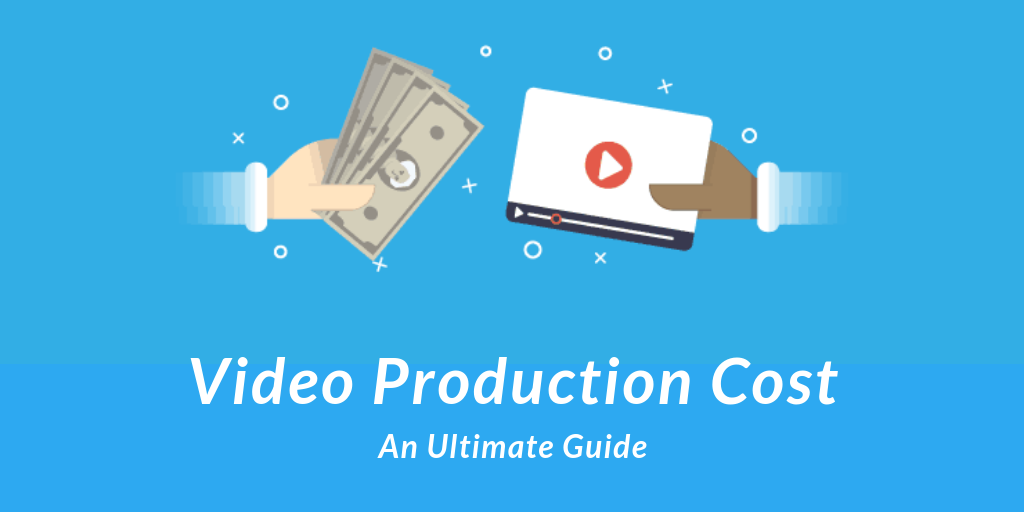 We follow "Milestone-based Payment terms" where you can kick off the project with just a 10% refundable amount

.

Standardized Delivery Time – 7 days

We also provide "After delivery" support

"
Jump directly to Animation Video Price.
VidSaga: Standardized Solution and Transparent Pricing
We at Vidsaga are on a mission to make Video Production simple, easy, and highly cost-effective. The whole video creation industry is highly unorganized in terms of price, payment terms, delivery time, support etc.
So, we standardized the offering for Startups and Modern companies that want to leverage the power of videos.

Milestone based Payment Terms
Unlike other Video agencies/ production houses, we at Vidsaga follow a User-friendly – "Milestone-based payment structure" so that you actually see the work before you pay.
Here is how it works:
10% (refundable) – to kick off the project
30% – after storyboard approval
30% – after the first draft
30% – after final approval
Delivery Time – 7 days*
*For 60 seconds of video
For 90 seconds – 10 days
For 120 seconds – 12 days
Get updated with Latest Video Marketing News
After Delivery Support
Support period – 1 month (from final delivery date)
No. of revisions in support period – 2

Bulk Discount
2 to 3 Videos – 5% additional discount
4 to 7 Videos – 10% additional discount
8 to 15 Videos – 15% additional discount
15+ Videos – 20% additional discount
Check out these Top Video Marketing Tools

I am sure if you have tried to produce video content by outsourcing, the following questions must have popped up in your mind.
So, to help marketers, startups, small businesses, and others who are looking to create video content, we have created this Video production price guide.

Check out – What Media is writing about Vidsaga


Animation Explainer Video
There are various animation styles and techniques available. The 4 most common acceptable styles by businesses are – Motion graphics, Whiteboard animation, 2d character animation, and 3d animation.
Before we go to the pricing, let us first understand how are these video styles different from each other and which video style a company should choose.

1. Character animation
A standard cartoon/person character is used in this animation style. The objects and characters have motion in 2-dimensional space and that's the reason they are also known as 2D Animation.
These types of videos are generally used to introduce your brand through a character so that one can relate to your brand through that character or persona.
Pro Tip: You should select this video style if your story demands a relatable character.
Check out these Top Video Marketing Hacks

2. Motion graphics
Motion graphics video, the name says it all. The graphics are in motion.
You select this video style when a particular character depiction is not required, but other graphics and images are required to tell the story.
Check out – Top 25 Global Video Marketing Disruptors

3. Whiteboard Animation
Whiteboard animation videos remind you of school when you studied on a blackboard. The style is very similar, just the blackboard is replaced by a whiteboard to explain something.
So, these videos are the best when you need to explain your services/ product/ concept.

4. 3d animation
3D model of an original product is created under this video style. The product is displayed in 3 dimensions.
You select this video style when you want to create a simulation of a real-life thing.


Video production price majorly depends on two factors
Duration of the video – The price for creating a 30-second video and 3 minutes video is different. As one has to write a longer script and create a storyboard. As the duration increases the price increases.
Customization – How much customization needs to be done with characters, graphics and animation?
If we are making a video using an online tool then no customization can be done and hence the price would be very low.
If we are creating completely customized graphics/ animation then everything would be created as per the requirement and hence the price would be on the higher side.

The below indicative price includes
Voice Over
Script Writing
Storyboard
Video Making and
Account Management Solution
Also, Check out the Price for Live shoot videos here

Creative and Professional Video Production Price
Tool based Animation: Price – Rs. 20,000 per minute

Videos of this quality are made using DIY (Do It Yourself) online tools with predefined characters and minimal animations.
The scope of customization is almost nil but they act as a good entry point to start your video marketing journey.

High quality (with storytelling) Animation Explainer: Price – Rs 60,000 48,000 per minute
A high-quality animation explainer video has modern illustrations, dynamic animation, and storytelling to give a fresh look to the video.

High quality (without storytelling) Animation Explainer: Price – Rs 45,000 36,000 per minute
This is everything that High quality Explainer video has but minus storytelling

Premium 2D Animation Explainer: Price – Rs 1,20,000 96,000 per minute
A video that has original illustrations, and character animation with premium storytelling to give a unique & finest look to the video.

Product Video (Graphics + Stock Footage) – Price : Rs. 45,000 per minute
If you do not want to explain your product/ solution through animation, this is an alternative.
Use relevant Live shoot stock footage and add aesthetic graphics to explain your offering or tell the story.
Know the New Things happening in Video Marketing

3D Animation videos – Price : Rs. 2500 per second
When it comes to the demonstration of a product or providing training, 3d animation videos are to the rescue. Apart from product demonstration, 3d modelling is the top choice for the real estate sector, medical and clinical demonstration.




Check out our Video Marketing Knowledge Hub
Hope this article answers the most frequently asked questions – how to price video production and how video marketing pricing is calculated.


About Vidsaga
Vidsaga is a global marketplace for Organizations to create Videos and save money. In the last 12 months, Startups and Modern companies from 16 countries have used the platform.
Consider it as "Upwork/ Fiverr dedicatedly for videos".
+ Milestone based Payment terms
+ Creative Storytelling
+ 7 days delivery
+ After delivery Support
Create your Video with confidence here
Join thousands of Global Video Marketers