Top 20 Mother's Day Video by Global Startups and SMEs (2021 Edition)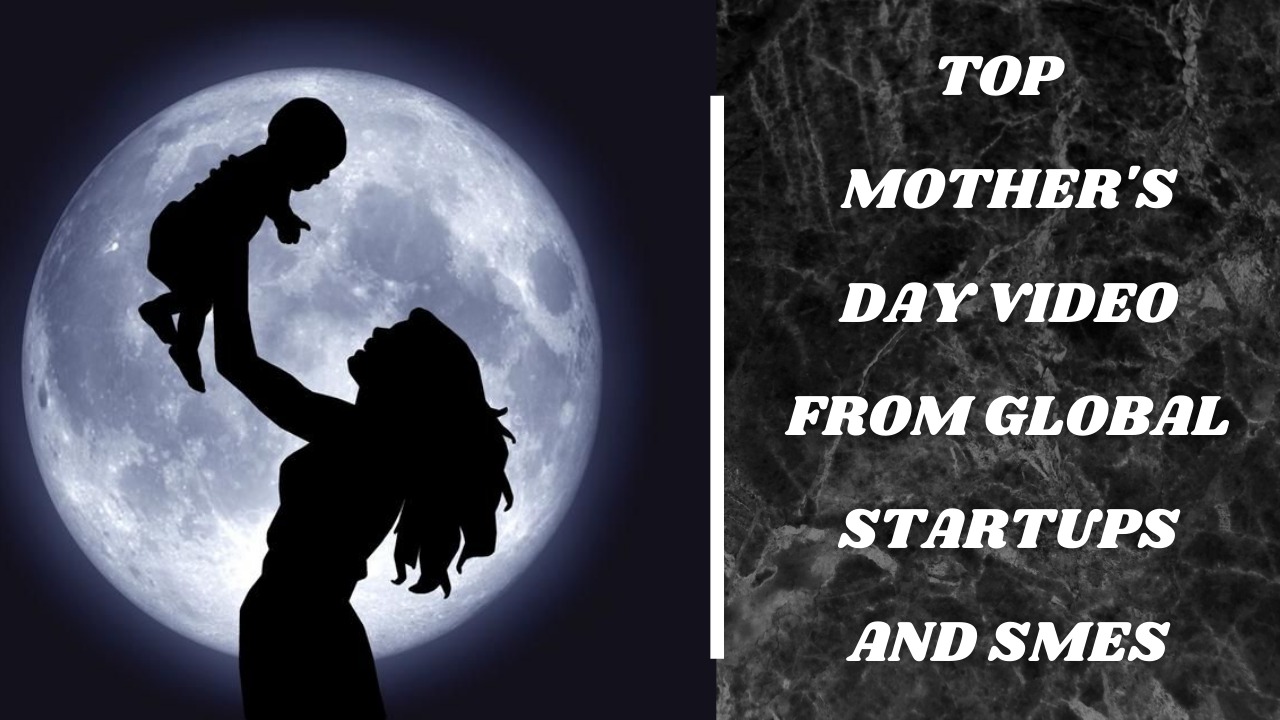 Disclaimer: In order to recognize startups and SMEs, we at Vidsaga.com (a global marketplace for Organizations to create awesome videos) have compiled this list of Top Mother's Day Videos created by them.
Check – Global Video Production Price guide
We don't need to tell you the importance of doing Marketing on "Mother's day".
Brands have been creating unique marketing campaigns for Mother's day and that's the reason many startups and SMEs consider such campaigns as the prerogative of large organizations.
But what we tend to forget is that Marketing videos are more of creativity/ storytelling than high production values.
So to prove this point, we have curated top Mother's videos that were created by Startups and SMEs.
The idea is to recognize these companies and at the same time inspire other startups and SMEs to create creative campaigns on Mother's day.
Invitation to join Global Marketers Community Discussion Space
Here are 20 such companies that stood out on Mother's Day marketing that Startups and SMEs can draw inspiration from.
Check out Video Marketing Knowledge Hub

1. Momspresso
Momspresso is India's largest and most engaged community of moms.
An extremely touching campaign that shows single moms can deliver double the happiness.
This ad finely describes how single moms are strong enough to handle their family and work despite the boundaries set by society. And we think that that's Great!!

2. Carol's Daughter
Carol's Daughter is a line of genuinely natural beauty products for the hair, skin, and body.
This ad campaign is dedicated to the deep-rooted bond between mother and daughters and embracing the power of family tradition.

3. Teleflora
Teleflora is a platform that delivers colorful and beautiful flowers in bouquets crafted by hands.
This ad from Teleflora stands out because it exhibits real-life footage of how Mothers took care of her family when the world was in lockdown.
The video has a piece of simple background music with a voice-over to walk us through the video.
But the message delivered is inviolable.

4. ADT
ADT is a startup that provides home security solutions.
https://www.youtube.com/watch?v=x_uZa2JGtWs
The ADT ad underlines the real stories of mothers who work in their companies.
The video intelligently revolves around moms and also the solution ADT provides. Under the tagline "No One Protects Like A Mother", ADT was successful in putting a thought in the viewer's head that ADT is the best solution for protecting their home.

5. Easeyourlife
Easeyourlife is a platform that runs all your daily errands making your life a little less complicated.
This ad is informative and very unique as it joyfully shows how the word Mother sounds almost the same over 6,500 languages spoken across the globe.
Check out – What Media is writing about Vidsaga

6. Wakefit
Wakefitkart is a sleep and home solutions company that manufactures quality mattresses at affordable prices along with other furniture.
This 120 seconds ad showcases the event during lockdown when individuals were unable to meet their mothers.
The video along with a pleasant voice-over sends a strong message that mothers' love is the same even if people are far or away from home.

7. Stockland
Stockland is the largest real estate group in Australia.
This campaign celebrated moms across various diversity starting from traditional mothers to single mothers to stepmothers.
This forward-thinking video was successful in acknowledging that not everyone is grown up in the same way. The video exhibits that it supports diversity and understands that more motherly figures need to be recognized on Mother day.

8. Eharmony
eharmony is a dating platform that believes love is at the center of everything they do.
In this ad, eharmony highlights the difficulty that is rarely talked about, i.e dating as a mother.
The video doesn't gloss over the experience, but it provides a beautiful and enlightening moment in the end.

9. Hallmark
Hallmark is an American brand, providing greeting cards, gifts, ornaments, and a full selection of personalized books, and more.
This hallmark deeply connects with the bond between a mother and a child.
The video showcases how a supportive and understanding mother can play a major role in uplifting the life of her child. With just simple cinematography, voice-over, and a soothing background, Hallmark touched hearts.
The video is truly amazing!

10. ID Fresh
It is a platform that offers nourishing and freshly made Indian food.
Id Freshe's Ad is simple and touching. The video successfully delivers the message that a mother sacrifices her big moments to cater to the needs of her child and family.
No wonder why they say, a mother's love is unconditional.
Check out – Top 25 Global Video Marketing Disruptors

11. Iddera
Iddera is a platform that is using market-based approaches to end poverty in Africa.
https://www.adforum.com/creative-work/ad/player/34624778/scars-of-love/iddera
Iddera video under the tagline "Scars of love" speaks of the pain a mother endures while conceiving a child. The video depicts how a mother willingly takes the pain head-on for the love of her child.
We agree with there's no force stronger than a mother's love.

12. Dineout
Dineout is a platform that connects individuals with restaurants.
Dineout's ad video is joyful and interesting. The video showcases how toddlers can be a mess in a place where two mothers went to relax. The video smartly showcases how Dineout provides toddler-friendly restaurants giving them a much-needed break on Mother's Day.

13. Carhartt
Carhartt manufactures premium clothing known for exceptional durability and comfort.
This inspiring and empowering video is made not only for the mothers and women who work at Carhartt but for those who also inspire them.
The video exhibits how women and moms can build and fix anything, work on construction and match up to anything that society claims to be a man's job.

14. Convo Communications
It is a platform that provides Video Relay services and technologies designed for the Deaf and Hard-of-Hearing.
Convo Communications video is overwhelmingly inspiring. The video manifests a disabled working mother who works hard and also takes care of her child effortlessly.
The video manages to display the core message, that whether a mom disabled or not can take the world head on to give her child the best.
This video is truly inspiring!

15. Gatorade
Gatorade is the first multi-discipline community of sports performance professionals.
This ad video is different from most of the videos mentioned on this list. This video talks about how life can get when mom is not around.
This video deeply shares a message to take care and love your mother, because not everyone has a mother to celebrate mother's day.
Get updated with Latest Video Marketing News

16. Moonpig
Moonpig is a platform that offers a new concept in buying greeting cards. People can order most of the best-selling greeting card designs they see in the shops, but they allow you to personalize the caption to create a unique card.
Moonpig's video is a mere 20-second video with messages of love.
Moonpig's video showcases real-life people giving heartfelt messages to their mothers.

17. EQUA
: EQUA is a company that is on a mission to save the planet from plastic by manufacturing one manufacturing bottle at a time.
This video smartly shows EQUA's products and their use case but it also shows the relationship between a mother and a daughter who made juice for her mother in EQUA's bottle so that her mother could stay refreshed and hydrated.

18.Oechsle
Oechsle is a retail platform for the needs and wants of an individual.
This video is exciting and interesting in its own way as it exhibits how moms most of the time get gifts that they don't really want.
This video showcased how Oechsle increased the prices of items that moms got almost regularly forcing individuals to buy actual gifts for the moms on Mother's Day.

19. Interflora
It is a platform for bouquets hand-crafted by local Interflora florists and delivered by hand.
An experiment was conducted on this video where a couple of individuals were asked to write a letter to their mother.
The individual loved their moms but was not able to tell them.
This experiment does share with us the message to let our mothers know how much we love them, maybe not every day but at least on Mother's Day.

20. Sport Chek
Sport Chek is a health and wellness platform for looking well, feeling well, and performing well.
This mother's day commercial shows the ordeals that it takes to be an Olympic Athlete. The video shares the words of encouragement by Meaghan Mikkelson's mother.
This video shows the encouragement a mother provides for the betterment of their child.
Learn from Video Marketing experts


About Vidsaga
Vidsaga is a global platform for Startups and SMEs to create Videos. Consider it as Upwork for Videos + Milestone based payment terms + Agency like professional service + 7 days delivery.
Join 52,000+ Global Video Marketers' Community