Don't judge a firm by its working hours but by its human resource. – Kartika Makhija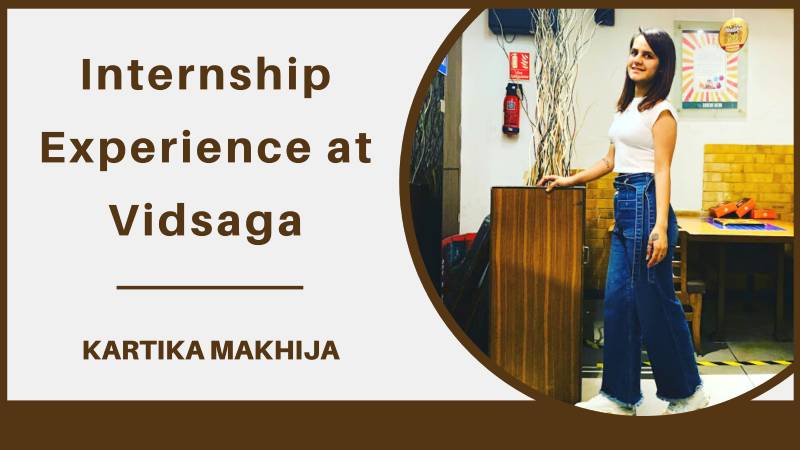 Join 52000+ strong Global Video Marketers Community
Internships are considered as the most important learning process for one's professional and personal growth.
The major objective of internships are considered to sharpen and shape the talents and knowledge to put it to right objective and get the best out of it
Considering me (Kartika Makhija), I have an MBA in E-commerce and Mass Communication. I was thought to communicate through technology with the masses for achieving business goals.
I think digital marketing was the best way to do that, as it involves all the digital platforms to reach out to your prospects along with tracking their interests and preferences.
I've always been curious and keen about digital marketing before Vidsaga gave some of my time in other firms learning but so far I could only get through Social Media Marketing.
Vidsaga.com gave me an immense exposure about email marketing, Youtube SEO, social media marketing, and a little about designing.
Vidsaga.com is a global video creation platform, this worked wonders for me as I had so far worked on images and written content and had no insights about the video creation and marketing.
The working environment at Vidsaga.com is like a bird in the sky, free to express and explore. This one quality about this community helped me explore various king style content and ways of communication.
It is said don't judge a firm by its working hours but by its human resource. I feel that's the best part. The members behind this global community and their vision for growth are both wise and revolutionary for digital marketing.
Currently I am working at Vidsaga as Digital Marketing Specialist and honestly it's been a ride of continuous learning, support and growth with some great minds.
Join thousands of Global Video Marketers