Think twice and decide what you want to do. So that in the future, there will be no blame, shame or complain – Rajendra Pandey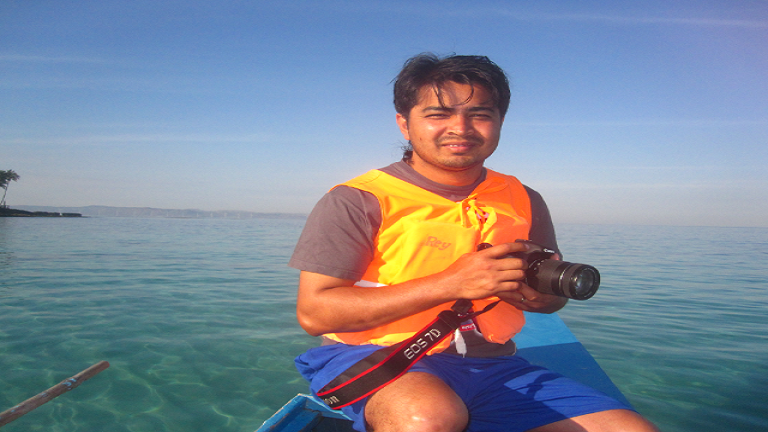 Rajendra Pandey is from Nepal and making films for about 2 decades. Till date, he has made two dozen video films. Read on to know more about this prominent filmmaker.
Tell us about your life journey in brief?
My name is Rajendra Pandey. I am from Nepal. My journey began while studying Fine Arts in college. My mind was exploring beyond the limitations of what I see around me.
Armed with the idealism of youth, I wanted to explore and explode with ideas and inspiration. This was in the middle of the 90s. I started doing freelance graphic designing for the various promotion of products within my country.
Internet was beyond the reach for people in a developing country like Nepal. Computers were a huge thing and too much expensive for me to afford. Nevertheless, I believed in me and my creations.
Later on, I was hired by a local advertising company for graphic design. There, I got my hands on a computer and learned a couple of design softwares to further myself.
I felt the need to branch out and learn photography. I worked for news agencies as a photographer for features and news.
As time passed, I picked up a few skills on photojournalism. Eventually, I dabbled into adobe premiere and taught myself videography, specializing in film editing and a little of directing.
Exploring this medium in 2000, I started a video business along with 3 other people. As it was in business and business partners, (to liken my statement with Forrest Gump here) it is a box of chocolates.
You never know what you're gonna get. It did not work out as I planned. Now, I am alone on the road again but I am not afraid. Life lessons were learned and I have my dreams so I will keep on moving.
What prompted you to become a filmmaker?
It started when I was hired to do a wedding video for an up and coming singer. We became good friends. I found out that he was looking for someone creative to do his music video.
We met one afternoon in a cafe and we talked about ideas and pushed through with filming and producing his music video. That was the opening I stumbled upon in finding the passion for filmmaking.
Ever since then, I am fueled with the desire to sustain my creativity in the moving art called film.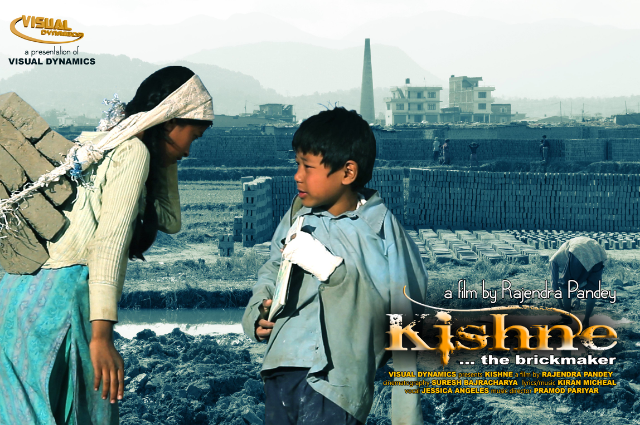 Tell us about your team, if you have?
I do not have a team that I work with. I prepare my own scripts then I design my work. But, I do understand that film is a team effort and can work within a team. I currently hire technicians as required.
How many/ What kind of movies/ videos you have made?
I have done several music videos for local television. You can find on youtube by typing videos by Rajendra Pandey. I did almost two dozen video films for different groups as an assistant director and film editor, a couple of documentaries and TVCs.
Recently, I started a home production. I wrote and directed my own short film called "Kishne, theBrickmaker." It is about child labor and education in Nepal. You can find a teaser on youtube.
What is your dream/ vision?
I love to explore and work behind the camera. For me, the film is the best medium to communicate emotion, sentiment, hope, and dreams.
Whatever I find interesting in my explorations, I want to share them with my audience. What better way to do this than filmmaking? This is my creative pursuit and I like to stay as I am.
What difficulties do you face as a filmmaker?
Lots of difficulty in life. And I believe sometimes, creation comes with pain and difficulty. This is just my belief. The most difficult thing is the lack of finances.
Film making is such an expensive profession and investment is the main problem. I faced that and I am still facing it now.

What inspires you or keeps you going?
My dream. I have set a point to reach and with passion, I know I am getting there.
Any fun/ memorable incident?
Lots of fun times and every single moment I spent in the industry is memorable. Nothing specific, I just love film and being a filmmaker.
What advice you'd like to give to someone who is the interested/newbie in filmmaking?
With all the technological tools within an arm's reach or maybe just a click away, the new generation has more access to knowledge than ever before. Times are way better than when I started.
One thing I would like to tell them though is just followed their instincts. Since they are just starting out, people will tell them a lot of stuff disguised as advice. They should be able to discern when/ what to follow and when/ what not to.
Knowledge is just at their fingertips. Research, use the internet. Think twice and decide what you want to do. So that in the future, there will be no blame, shame or complain.
If you are a video creator and looking for regular work opportunities, create your profile on VidSaga.com
If you also want to get featured on our platform, please email us at team(at)vidsaga.com with your work links.