There is no need of costly equipment. We just need a good concept and enthusiasm to do films – Prasad R Battu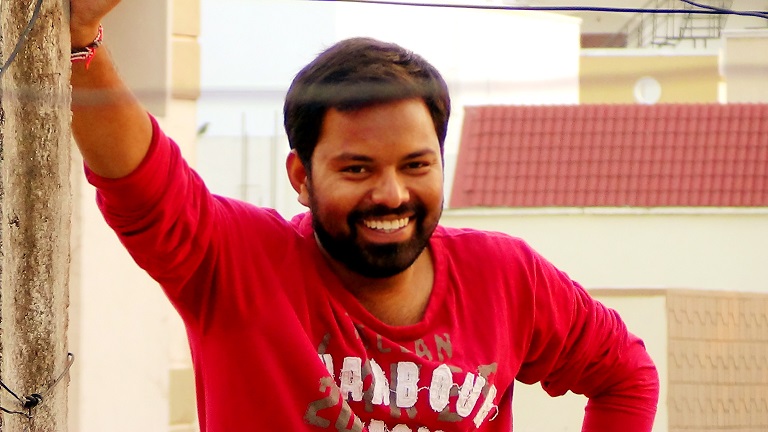 Prasad R Battu who is an HR guy by profession and a filmmaker by passion. As a huge fan of AR Rahman and inspired with his life story he added "R" in his screen name. Read on to know more about him.
Tell us about your life journey in brief?
HI, I am Prasad Battu, I do short films with screen name Prasad R Battu. As a huge fan of AR Rahman, Inspired with his life story added "R" in my screen name. Even my banner is named "RPRO Presents" (https://www.youtube.com/user/RPROPRESENTS). I am professionally an HR and passionate to Moviemaking.
What prompted you to become a filmmaker?
I always want to make up big from my childhood because of the hurdles I faced being brought by a single parent, I always thought Movie making and sport would get my name and fame, I am not interested in sports and games so want to make it big in Filmmaking, I myself turned out passionate towards stage shows and movies, I started working at the age of 10 as Photo Frame maker, Radium Designer, painter, Xerox Machine Operator to support my Mom, but never neglected my academics as a Professional Job is a must to overcome my financial crisis, my Mom always stood up with me and encouraged me, Anshul Sinha who was my classmate in MBA did few Short Films and I was an assistant to him in the making process that's how I started making films.
Tell us about your team, if you have?
In my initial stages, my friends were my team. In professional front, everyone moved to different places, Shakeel Pasha, Suresh, and I are doing few Short Films which are in Post Production.
Currently, I and my friend Ravitej Ravuri started doing a Food-Based Program named Street Byte, We are happy with the response. You can find StreetByte works at www.facebook.com/streetbyte
How many/ What kind of movies you have made?
I have done 5 Short Films and more than 30 Street Food programs. My short films are mostly on Human Emotions.
Hope: https://www.youtube.com/embed/qSu4xfbtOp8
Key: https://www.youtube.com/embed/kaafWceZdZM
Aikamathyam:https://www.youtube.com/embed/I48uc83vEEs
Naratwa : https://www.youtube.com/embed/jX5ETGlQb3E
A day in Employees Life: https://www.youtube.com/embed/QzjdGVBhB8U
Street Byte: https://www.youtube.com/channel/UCqA2ZPcBYbWqmKU3iFX2KwA
What is your dream/ vision?
My Dream is to ring the notification bells in the Social Media Platforms with the small films I make.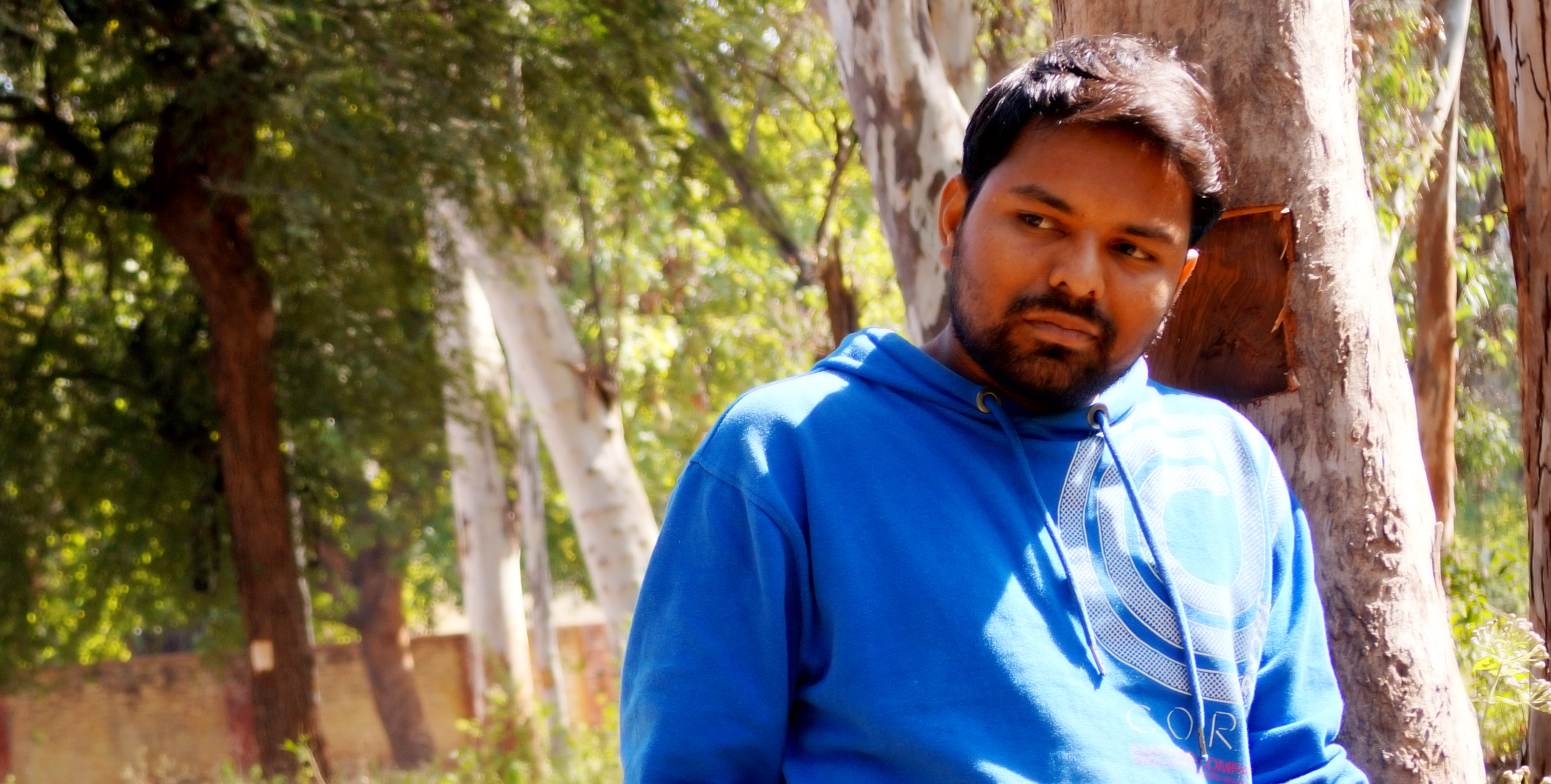 What difficulties do you face as an independent filmmaker?
Nothing was smooth as I expected, "Empty Pockets taught me many things". Initially, I had no Camera to shoot and editing was the biggest difficulty, To get a personal System was a big hurdle as I didn't have one. But with great will, I managed to overcome all the hurdles.
Just my passion and will made me buy an SLR and a Laptop and learned Video Editing myself.
What inspires you or keeps you going?
The Support & Motivation of friends and people like you who support us and tell the world will inspire me to make more and more films.
Any fun/ memorable incident?
When we were shooting 'NARATWA" in outdoor, it was a chasing scene, when they are chasing the artist, all are holding bamboo sticks in hand.
At that time the total crowd was shockingly staring at us and they were thinking some real fighting is going on. Some colony people come to us to clarify what's going on there. My production manager Mr. Abhilash spoke to them and cleared the issue.
What advice you'd like to give to someone who is the interested/newbie in filmmaking?
As I am a learner, and I can say one thing if you wanna do the film, please come forward and do, there is no need for costly equipment. We just need a good concept and enthusiasm to do films.
Anything else you'd like to share?
I would like to thank VidSaga people for recognizing my talent & efforts. I would like to appreciate your work for supporting a short film maker.
If you are a video creator and looking for regular work opportunities, create your profile on VidSaga.com
If you also want to get featured on our platform, please email us at team(at)vidsaga.com with your work links.