I would love to make Ramayana someday in Peter Jackson style "Lord of the Rings" – Shaurya Singh
Shaurya Singh who quit his IT job and opted for acting and filmmaking full time. Read on to know more about this talented actor and filmmaker.
Tell us about your life journey in brief?
Well, I was born and brought up in Delhi. Initially, I started my media career as an actor (acting is still my first love) and slowly as I grew up as an actor my interest grew in film making. Moreover, a couple of friends introduced me to the process of film making which I found quite enchanting. Hence I started off with my Sony handycam and started making my first short. I am an engineering graduate and a business masters and worked for 7 years in IT sector before coming full time into acting and filmmaking.
What prompted you to become a filmmaker?
As I said a couple of filmmaker friends introduced me to the art of fim making and when I started learning the nitty-gritties of it I found it pretty fascinating. As creation is an addiction and creating something that has a mass appeal is further more entrancing. As writing was already my hobby, I learned to operate the camera, shot taking, editing, color correction of the videos.
Tell us about your team, if you have?
I do not have any particular team While working in Delhi I had a few friends from theatre and a few other friends who were inclined towards filmmaking. Initially, I started to make short films and ad films with their help and hence this passion grew up from there.
How many/ What kind of movies you have made?
Till now I have made 12 shorts for which I have WON 7 awards nationally and internationally in different film festivals. My genre of movies is not defined. I have made comedies, satires, drama, suspense thrillers but I feel my forte is comedy and suspense thrillers.
What is your dream/ vision?
If asking about making a film I would love to make Ramayana someday in Peter Jackson style "Lord of the Rings". I just want to make good cinema, entertaining cinema and meaningful cinema which can make people remember the film for sometime for good reasons.
What difficulties you face as an independent filmmaker?
There are no difficulties if you know how to use your available resources to the fullest. But yes as an independent filmmaker we can not afford expensive instruments and cameras to make our films, so we try to keep our expenses to a minimum and try to use what best we have.
What inspires you or keeps you going?
Storytelling is fun and is a very interesting job. Studying what an audience can or may like is like the work of a magician and creating something in itself is a fantastic thing to experience. In addition to that, I love the art and technicalities of this field and the fact that these days filmmaking has gone so advanced that you can create virtually anything on the screen.
Any fun/ memorable incident?
There are many. Once when we were shooting on the road in which a girl asks for a lift to our guy, when she asked for lift a few cars actually stopped for her. Then we had to convince them that it was for a film.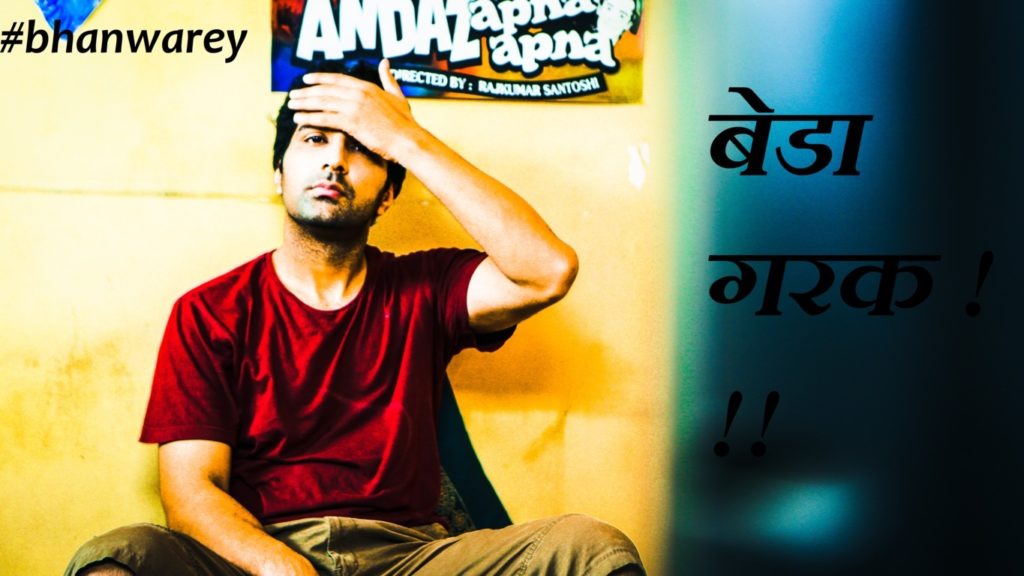 What advice you'd like to give to someone who is an interested/newbie in film making?
Well, my advice would be, do not listen to anyone. Pick your camera and start shooting with whatever resources or money you have. Even if you could not make a film, you will learn a whole lot of things and someday you will reach there.
Anything else you'd like to share?
Fimmaking is an art and it takes hell lot of time and effort of the team to create something that feels good. So before jumping into the mainstream get your basics right and then only get on the bandwagon. You can be less creative but you can't be half-skilled.
If you are a video creator and looking for regular work opportunities, create your profile on VidSaga.com
If you also want to get featured on our platform, please email us at team(at)vidsaga.com with your work links.