Follow your heart, life is all about giving – Mothers Grace Production/ Nilesh and Bijoy
Nilesh and Bijoy started off in different fields but came together because of their passion for filmmaking. Now they run Mothers Grace Productions. Read on to know more about them.
Tell us about your life journey in brief?
Life has been kind so far. We started off in different fields and our passion for films and entertainment brought us together. Bijoycomes from an engineering background and Nilesh comes from a design background but both with the same passion for Filmmaking and entertaining the audience via any medium possible.
What prompted you to start your company Mothers Grace Production?
Well, as I said, the passion was always there. Bijoy did a stint with a  production house and realized that this is where his heart belongs and I did a few short films and corporate films previously. MGP was formed way back by Bijoy and he was executing films for big production houses.
We also did a few events individually and then met once via a common friend. We were discussing films and events and there we decided to do the unthinkable, our first grand concert – Arijit Singh Live.
I quit my job at McKinsey & Co and formally became a part of MGP and the journey started. Our intent is to entertain the audience. The medium is not important – be it films, short films or events, our aim is to give people the value for their money or time that they invest in our films or events.
Tell us about your team?
We are a bunch of passionate people who believe in giving their best. Our team is a superb mix of diverse fields. From designers to creative writers to choreographers, DOPs etc. Each one has a unique talent and area of interest. It is a diverse pool.
What kind of movies you have made and what activities you have done?
We have done a few film projects with different production houses. We have also done a lot of events under different event productions. One of our Hindi feature films is already on the floors and is on the verge of release.
We also made a short film – "3 Shades" which has been really appreciated by the audience in India and Internationally. It is going to be screened at the prestigious Scotland Film festival. We also did our maiden concert – Arijit Singh Live in Thane and it was a tremendous success. A lot of new projects – films and events are under pipeline and you will see a buzz on it very soon.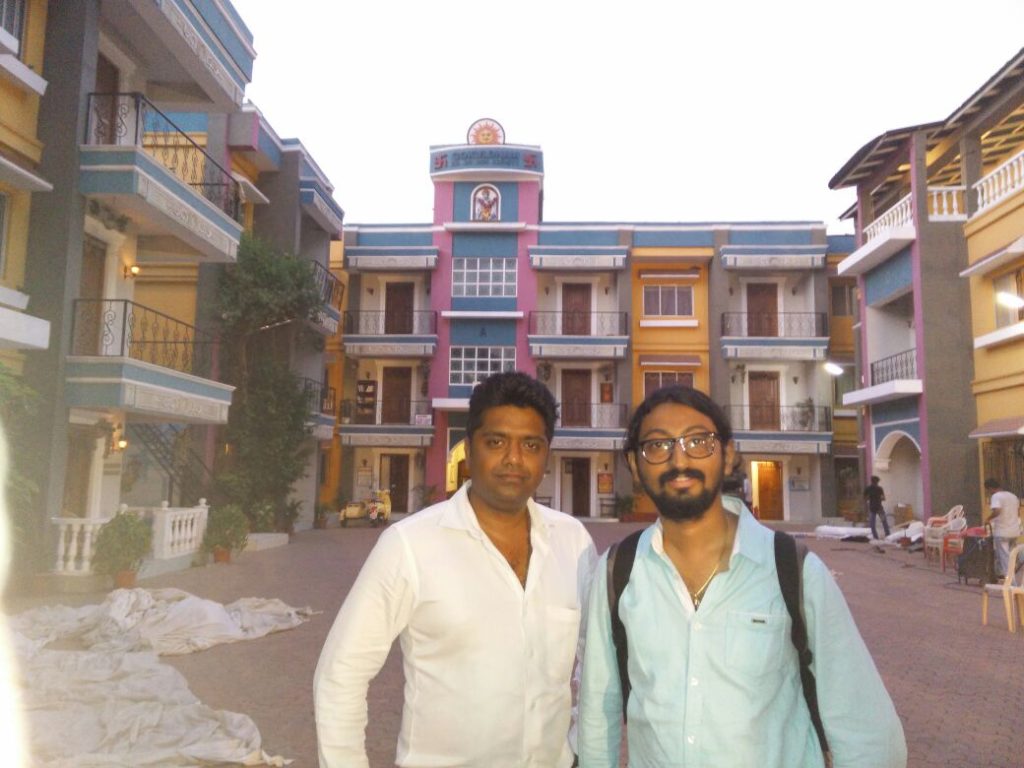 What is your dream/ vision?
Our dream is to be the number one media and entertainment company in terms of quality content. We see a lot of grey areas in our industry and are focusing on the same. It's a big industry and we are here to provide one-stop entertainment to the people.
What difficulties do you face in running your company?
Well, We don't consider them as difficulties, we consider them as opportunities. To say the least, there is a lot of work that needs to be done. Our aspirations are high and we have our eyes set on the mission.. the mission to bring a change in the way entertainment is served in this nation.
What inspires you or keeps you going?
Many things, many people inspire us. The expectation of our audience and more than anything else the urge and passion to bring about a positive difference in people's life via our work is what inspires us to keep going.
Any fun/ memorable incident?
Haha. Many, they keep happening. We are in an industry that is filled with creative people and we are always up to something. I can't recollect any one incident but I am sure people from the industry will resonate with us on this. Its a crazy industry with all crazy people, fun is always around us.
What advice you'd like to give to someone who is the interested/newbie in filmmaking?
We just want to tell everyone out there starting their journey – It is fun and if you are ready to slog to make people happy then welcome aboard. This journey is surely enticing and it's your passion that will take you ahead.
Your intentions have to be right and rest will fall in place. By the way, we are looking out for young writers who are passionate about the craft.
Anything else you'd like to share?
We are coming up with a unique and fantastic concept very soon. Stay tuned to our Facebook page – Mothers Grace Production for updates. Keep loving and supporting us and we assure you that we will never let you down. Follow your heart, life is all about giving.
If you are a video creator and looking for regular work opportunities, create your profile on VidSaga.com
If you also want to get featured on our platform, please email us at team(at)vidsaga.com with your work links.