Whenever you complete a project, watch it repeatedly and learn as much as possible from it – Mohan Das/ LISFF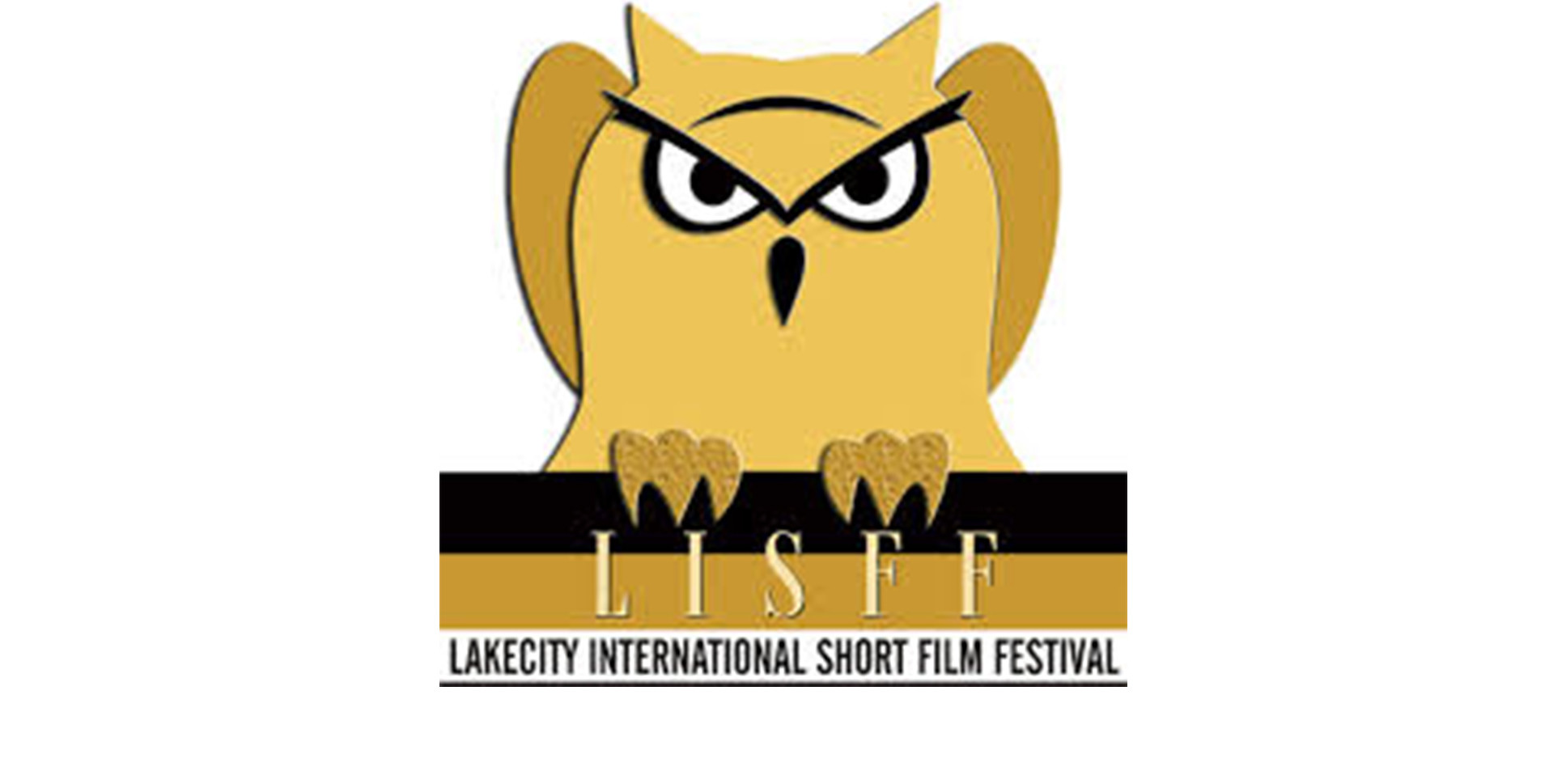 Read on to know more about Lakecity International Short Film Festival and the thought process behind it.
Tell us about your life journey in brief?
I have completed my Financial Management and courses in advertising and journalism, before the direction bug bit me. Apart from film making, I have also chosen to become the editor of a magazine called 'Labels India', a pioneer magazine in the labels and converting industry in Asia which highlights the trends, technologies and developments in the label printing industry.
A chance meeting with the late director Hrishikesh Mukherjee, who was in a way related to me made me realize that I wanted to be in this field. I started off assisting him in the serial 'AGAR AISA HO TOH'.
Having made an impressionable mark starting off with my banner "Shunya Communications", my team produced 'DAUGHTERS OF THIS CENTURY' directed by Tapan Sinha. An opening film in the Indian Panorama "IFFI 97", it boasted of Jaya Bachhan's comeback vehicle after a hiatus of sixteen years and a cast ensemble of greats like Shabana Azmi, Deepa Sahi, Nandita Das, Debashree Roy and others.
This film later also went to a number of prestigious film festivals including MAMI, Cairo International Film Festival and many others. Thereafter, followed a short film on national integration titled 'MAIN KAUN HOON' for Lok Seva Sanchar Parishad, one of the most prestigious wings of Doordarshan.
The team also co-produced a serial "Agar Aisa Ho To" directed by Hrishikesh Mukherjee. Having worked with the best, it was but natural for me to float my own separate banner "Eon Films" which came into existence end -2009 to cater to middle end segment and to the regional film market. The name "Eon" because Lotuses are symbols of purity.
Also according to Esoteric Buddhism, the heart of human beings is like an unopened lotus and when the virtues of the Buddha develop, the lotus blossoms. This is why the Buddha sits on a lotus in bloom. However for me, EON in short stands for synErgy, satisfactiOn & susteNance."
Eon Films believe in these fundamentals of Buddha's teachings and hence all their projects, whether commercial or art will be pure and spontaneous and lead to enlightenment in cinema. Eon films released their first Bhojpuri Feature Film 'SAAWARIYA I LOVE U' starring Vinay Anand, Rani Chatterjee and others in 2011.
Another Bhojpuri film 'GHULAM' launched under the same banner is nearing completion. Our Hindi crossover film 'KUCH ALAGSA' or 'SALT & LIGHT' is a curious movie experiment that works on the dynamics of weaving 5 short films into a feature film set in the four metro cities of India with the finale in the heart of Madhya Pradesh.
What will make this unique is that 5 directors from across India will be making five, 22 minute short films, which we will then intertwine to make a feature film, not as a collection of short stories but an integral part of a larger story and in no way would the audience feel that they are watching short films strung together."
I also co-produced the commercial Hindi film "Strings of Passion" starring Zeenat Aman, Indrani Halder, Rajesh Sharma which deals with the controversial subject of male rape and is a story of relationships between three friends and the effect of bad parenting on their lives.
My docu-fiction 'PRAGAASH', shot entirely in Kashmir, traces the reason and the disappearance of the first all-girl band in the valley after being issued fatwa by the Mufti. It has recently won me the BEST DIRECTOR award at the Darbhanga International Film Festival, 2015 in the Documentary section.
My short Fiction film, also shot in Kashmir 'MUAFINAAMA' deals with the subject of girl child abandonment. It has won me 2 awards. The BEST FILM award at the Darbhanga International Film Festival, 2015 and a SECOND BEST FILM award at the Uttarakhand International Short Film Festival this year.
Coincidentally, my film 'OPEN THE DOOR' bagged me my first BEST DIRECTOR award at the Darbhanga International Film Festival in 2014 in the Short Fiction Category. My next film is a Kashmiri feature film planned to be shot in the valley soon, in July.
I am all set to venture into commercial direction with my latest film 'BHOPAL 2 BANGKOK' and 'ISS MOD SE JAATE HAI'. My keen interest to promote short films in India, I found myself soon becoming the Festival Director for the Imphal International Short Film Festival, the Lakecity International Film Festival and the like.
I have the distinction of being on the jury of many of these Short Film Festivals including the Imphal International Short Film Festival, 2012 and CortoKino 2013, Aahan Film Festival 2014, Frames Film Festival 2014, the Sand Dunes International Short Film Festival and others. And I was also on the Jury of Kashmir's Singing Reality Show "Pa Ma Ga Re Sa 2014".
I dream of working with Naseeruddin Shah and Pankaj Kapur who are stalwarts and legends in acting. While the late Smita Patil has always been my favorite, I would love to work with Mita Vashist, Deepti Naval and Chitrangada Singh. Gulzar saab tops my list when it comes to lyrics and his style of film making. I would love to assist him someday and learn a few things in direction from him.
Today, either we have commercial potboilers or smart cinema which we also call the middle path cinema, where the heroes are not supermen but simple ordinary men and women. Gone are the days when we had films like Garm Hawa, Maya Darpan and Uski Roti.
Two years back I saw a wonderful Malayalam film – Adaminte Makan Abu by Salim Ahmed. A simple film simply told, it went on to bag a couple of National Awards and had Salim Kumar who was best known for his comedy roles in his more than 3 decades of his career.
This was a turning point in his career and he also bagged a national award as the best actor. But then, how many people have even heard about it. The realism and sensitiveness that one could find earlier in art house films has gradually added a bit of gloss to bring in more audiences to the theatres.
I firmly believe in karma, and I also believe in playing the odds. I believe in an unknown author's quote "Everything will be okay in the end. If it's not okay, it's not the end." My free time is spent reading, travelling and experimenting with cooking.
While I may don many caps in the outside world, I am an adorable father and a loving husband at home to my dear wife Mahua and darling daughter, Saumya, who is the apple of my eye.
My wife always supports and encourages me a lot in my pursuit of my filming activities, even though it involves a lot of time away from her and home. Direction will always be my first love and my magazine 'Labels India' is my baby. Though my recent film has won awards, my focus is to get home a national award someday.

What prompted you to start a film festival?
These days you have a film festival everywhere. However, short films are the most neglected lot. And even if there are many short film festivals happening, it does not bring in the audiences or even the film makers at times.
The very idea to start a film festival was to create a platform that not only promoted the creative side but also to bring in together the amateur as well as the professional film makers – not just by screening their films but also to watch, debate and celebrate together.
With this focus deeply entrenched in our minds, we were all ready to host our festival. When we looked around, we found that Madhya Pradesh, being the Heart of the country has never hosted a film festival. This led us to host the Lakecity International Short Film Festival there.
From concept to reality, our goal is to provide a platform to budding film makers and creative professionals to focus on their creativity, and not just their gear. Many a times, at many festivals we have seen that in spite of wonderful story telling power and intelligent takes, films don't get selected due to the make when pitted against International entries.
We just need to remember that international entries are shot on wonderful gears compared to what our budding film maker's use at times due to budget constraints. This was the one thing we wanted to eliminate at our festival and the only way to do that was to have a separate section where they could be evaluated against their own ilk.
In our very first year, we were pretty successful to have the support of Manjot Singh of the movie 'Fukrey', as the chief guest for our award felicitation ceremony and Mr. Surendra Rajan of the movie 'Munnabhai MBBS' present on our Inaugural day of the festival. We are also indebted to Shri Babulal Gaur the ex-Chief Minister of MP, who graced the event and did the honor of inaugurating the festival.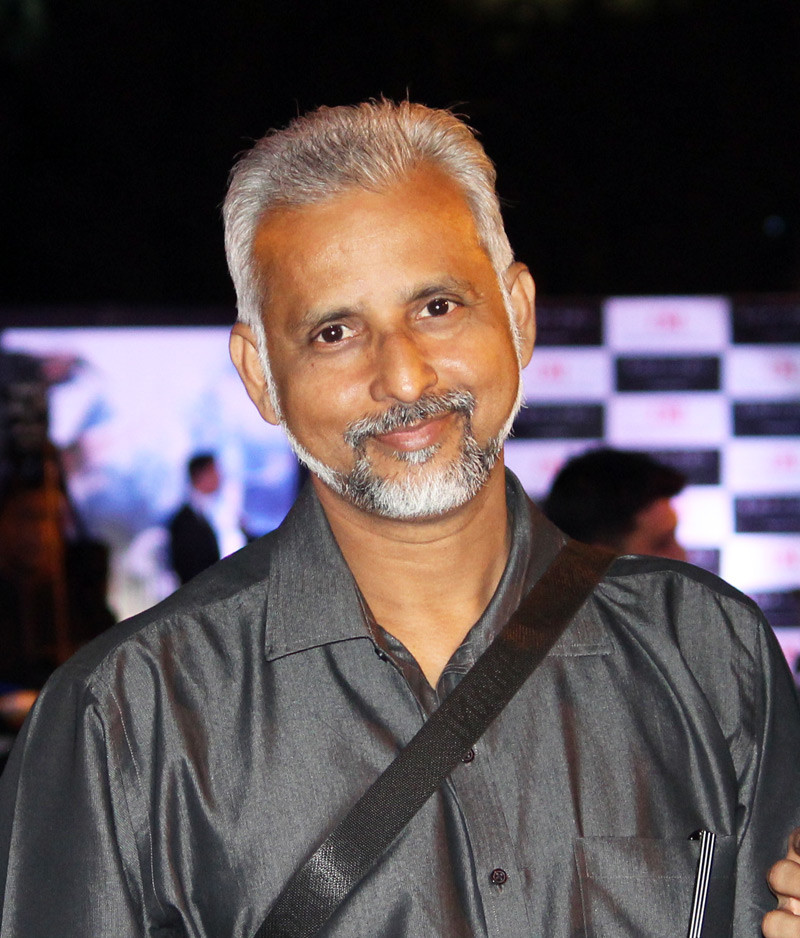 What is the selection procedure you follow?
We follow a simple selection procedure with an aim of being as fair as possible. We have two separate committees – one for selection of films and for screening after great deliberation and the other is the esteemed jury that shortlists the films and finally selects it based on merit.
However, the selection stage is of crucial importance, as this is where the film is either in or out of the competition process. But the jury stage is of prima importance as they have to pick out the films that stand tall among the selections. And their verdict is final on the winners for the different categories.
Tell us about your team?
The core team consists of me as the Festival Director and Ankit Tandon as the Festival Coordinator. Apart from us, we have an advisory team that consists of stalwarts from all walks of life – right from a film director to a cinematographer to an editor to a film publicist, a social service professional, a film curator, a film based magazine editor, media personalities to event managers to marketing professionals.
And it's really wonderful when we all see in the same direction with the same focus, which is Lets Go Big with Shorts.
With this focus in mind, we were able to bring in films that were not only wonderful but we also had Oscar, Cannes winners and other reputed international festival entries, we also had short films and documentaries which casted Amitabh Bachchan, Naseeruddin Shah, Nawazuddin Siddique, Zeenat Aman, Manjot Singh, Kitu Gidwani and a lot of other television personalities.
Not only this, while other festivals can barely get a few directors to attend their fest, we were successful in bringing in around 50+ film makers from all across the country for the Awards ceremony – and one even 12 years old – and I guess that's quite an amazing feat for a short film festival.
What are your dreams/ vision?
I wouldn't say it's my dream or vision – I would say it's a collective focus. Just by screening shorts, it becomes a tedious task to bring in audiences to your fest. And hence, we have decided to add in mainstream features too, starting this year.
This will not only bring in the audiences to watch these smaller films that hold more substance but it will also help film makers to talk and debate on a common platform and this will add in value to both – the film makers and the festival as well.
What difficulties do you face in organizing a film festival?
It's much easier to start a festival than it is to maintain one. Starting a festival really requires a lot of commitment that has to go beyond just the three or four people who will do anything to make the festival and its inaugural event a big thing.
The very basic difficulty one faces in organizing a festival is the lack of funds and the lack of sponsorships for such an event. Just recently, even a very big festival like MAMI was on the verge of closure as one of the main sponsors, Reliance pulled off support.
Also, if a festival is really to have any shot at being a self-sustaining entity, it's not just funds that have to be constantly flowing in, you need a constant stream of man power, and self-renewing passion that translates into a mission that folks instantly get.
Now, instead of using that same man power and determination to create a festival, why not suggest filmmakers create one off events around their films? If you're a filmmaker, there's absolutely no shame in doing something that only benefits your film.
Being self-less is great, but if you're not paying back your investors or creating any momentum to start your next film, what is that virtuousness really gaining you? And unless your goal is to stop making films, doing a festival will not be the wisest of your career moves.
How can we improve filmmaking ecosystem in India?
Armed with a DSLR, everyone has taken to film making with a vengeance and has been making a short film or something. However, the ecosystem of short film making is yet to club with commercial value as they are yet to gain popularity in India.
Though there are few platforms that do offer some respite, but having said that, even that too works only for a few and the revenue is far from coming.
What we need is a better distribution channel so that not only the masses have access to them but even the filmmakers are able to somewhat realize their costs. And this can happen only when we, as an audience develop an attitude to watch such films by paying for it.

Any fun/ memorable incident?
One incident was when we were screening "Control Alt Delete" by Vivek Jyoti Gupta at the Lakecity International Short Film Festival in Bhopal. We had an unexpected audience of around 30 to 35 housewives from a neighbouring police headquarters.
We were a bit apprehensive as to how the film would be received because there was a fleeting shot of Kitu Gidwani in the buff. However, our reactions were unfounded as when we asked them about the screenings, they said they loved "Control Alt Delete" the most.
Whoever said, women in India are not liberated, need to think again. Having said so, the recent changes as made mandatory in the Censor Boards makes one think: Are we going back to the pre-ages?
What advice would you like to give to someone who is interested/ newbee in filmmaking?
Learning is a developmental process, but reflective practice is the process in which one thinks carefully about past experiences for the purposes of learning and improving as much as possible. I strongly recommend that one should engage in reflective practice constantly.
It is always a very bad sign when one feels very proud of an amateur short film made years ago, because this is a strong indication that this filmmaker has not improved much during that time period.
As one's skills and sophistication improve, it is inevitable that the first attempts look amateurish and immature. My tip for you: Whenever you complete a project, watch it repeatedly and learn as much as possible from it.
The aim is to improve your skills and acquire new ones, and more generally to become more sophisticated and discerning, with finer judgment. This is known as artistic maturation and it is a real joy!
Anything else you'd like to share?
Do not be taken aback by the sales pitches of film schools and bluff-networks of any camps on social media platforms that keep tom-tomming about particular film schools or directors. What all you hear or read may not always be true as these days all of film media sells.
Any and every person – be it an actor or a director, who is written about is actually making interesting reading to sell his product (films). I would say, learn the basics, develop some real film-making skills and build a solid reel, as only the quality of projects on your reel will decide your future.
And the more quickly and efficiently you build a reel, the sooner you will be doing what you really want to do – well-paid, highly creative directing jobs.
Related Article – Dharamshala International Film Festival
About Vidsaga.com
Vidsaga.com is a global marketplace to hire 'best fit' video creator. We help Organizations (Startups, NGOs, SMBs, Education Institutes, Jewellers, Real estate companies etc.) in hiring the right video creator easily, quickly and who charge right amount
Submit your video requirement here.
Sharing is Caring – If you find this article informative, please pass on to others as well