Just plunge into your heart's call and don't expect quick results. Keep working – Babul Films Society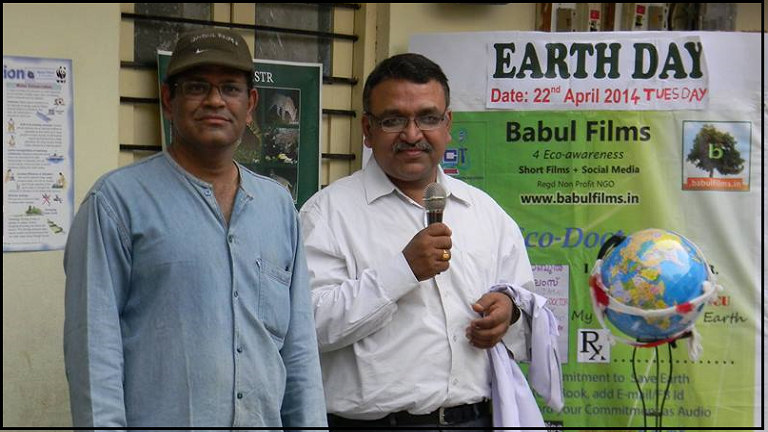 It is very heartening to see someone combining a social initiative and filmmaking. Gangadhar Panday is doing exactly that in Babul Films society. Read on to know more about him and his initiative.
Tell us about your life journey in brief?
Grew up in Nandyal [for ref only: This LS constituency gave India a Prime Minister, a President] Andhra Pradesh. Worked in Govt of India for 27 years before taking voluntary retirement to pursue Cinema and Environment.
Founded NGO Babul Films Society [BFS] to spread eco-awareness.Work as a character actor in Telugu films and TV and also make short films.
Tell us about your initiative?
BFS creates awareness about Environment, Biodiversity and Sustainable Development using short videos and social media.
Lack of knowledge and/or action regarding environment-related issues is the root cause of many present-day problems which BFS seeks to address aiming to impact the collective mindset. Live in and leave behind a better world is our motto.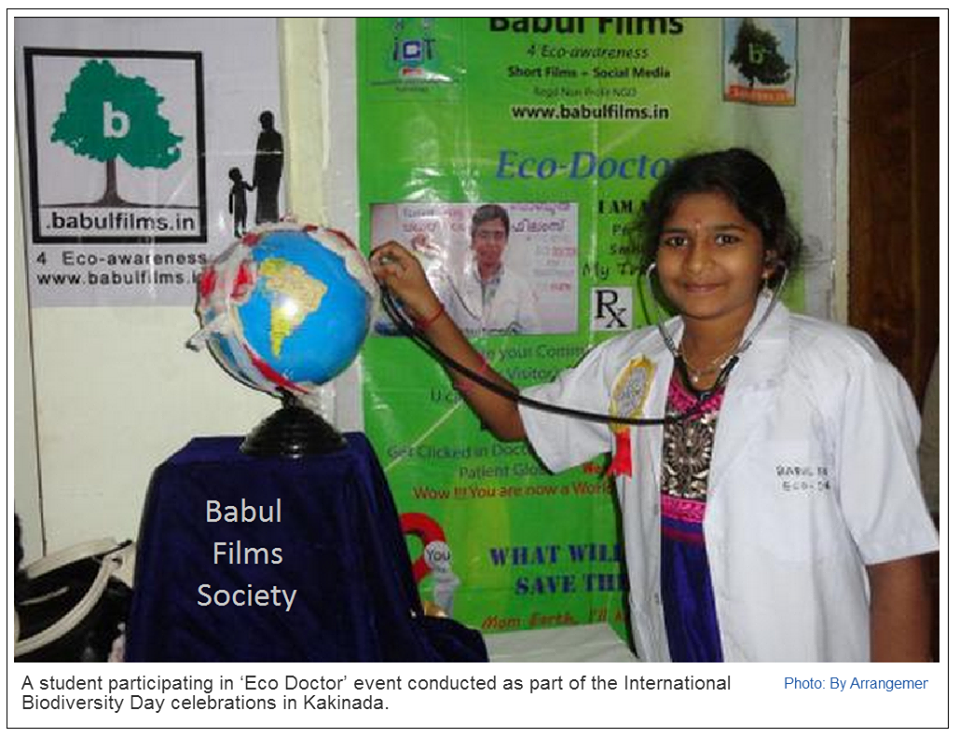 What prompted you to start this particular initiative?
Cinema, by far the most powerful medium, is mostly used for commercial purposes. The environment is grossly neglected by people. Putting these together can give a solution to the troubles faced by humanity.
Tell us about your team?
I do most of the work assisted by my wife. Volunteers are our strength. Well-wishers support our efforts.
What is your dream/ vision?
A transparent society with the livable environment for now and future.
What difficulties do you face in running your initiative?
Putting together a team of like-minded committed people. Mobilizing enough resources to do all of our work that needs to be done.
Any fun/ memorable incident?
Winning the finals of eNGO challenge 2013 among 8 nations of South Asia. [Advocacy category]. A school kid making a donation. Participating in CoP 11 International Biodiversity Conference. Visit Portugal as Jury for Caminhos International Film Festival.

What advice you'd like to give to someone who is interested in starting on his own?
Just plunge into your heart's call and don't expect quick results. Keep working.
Anything else you'd like to share?
Indian society is taking an important turn towards a positive change. This is the right time to take up social initiatives.
References:
http://babulfilms.pirengo.org/
some of our projects:
https://www.facebook.com/BiodiversityCinema
https://www.facebook.com/pages/Bioplaces-Animals-Birds-Trees-Etc/1464193343842665
https://www.pinterest.com/babulfilms/
http://www.imdb.me/gangadharpanday
If you are a video creator and looking for regular work opportunities, create your profile on VidSaga.com
If you also want to get featured on our platform, please email us at team(at)vidsaga.com with your work links.