How are 360-degree videos made?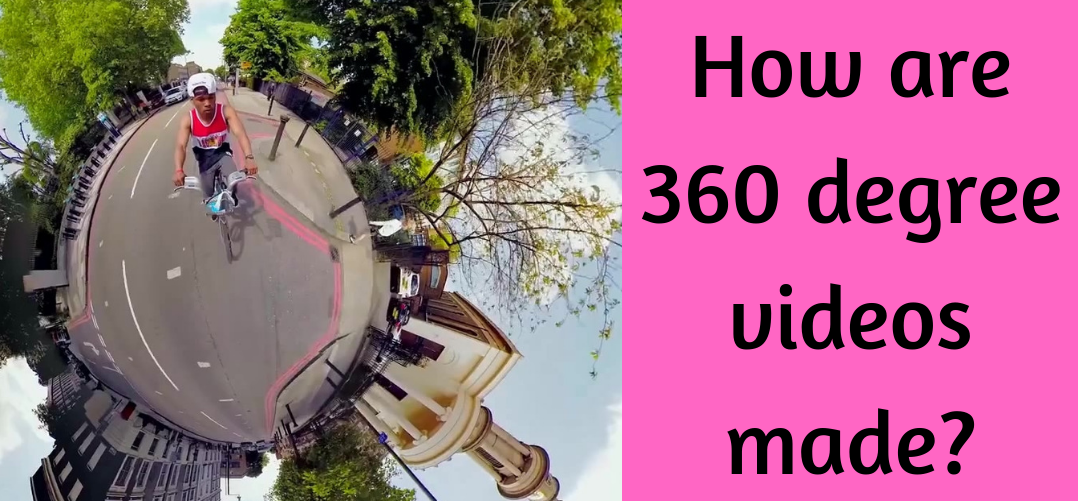 360-degree videos are growing quickly in popularity and have been released to the masses via Facebook and YouTube.
If you are planning to buy a 360 video camera for the same purpose, then you should probably know that YouTube is only compatible with four camera options; IC Real Tech Allie, Giroptic 360cam, Kodak SP360, and Ricoh Theta.
Buying these cameras can be a costly affair for you, around $400-$600. There is also another option which might fit into your budget as well – GoPro cameras.


How to make 360 videos?
GoPro cameras are perfect for outdoor activities as they have been tested for years and have been designed for any extreme condition. They are waterproof and can bear any sort of wear or tear when using them during outdoor shooting. It can be attached to the helmet or any part of the body to get a filmic view of the surrounding.
One GoPro camera can record a 170-degree view, which is from your far right or far left.
You can get a 360heros holder where you can attach 6-7 cameras and operate them wirelessly to get a complete 360 interactive video view.
The holder positions the cameras accordingly and provides images tactically that can be compiled to get a 360-degree video view. To stitch these videos together to get a 360-degree video view, you can take help of software such as Video-stitch, Kolor, and PTGui.
They work on both Windows and Mac. Kolor is most popular among these as it automatically syncs your views and stitches a video.
As these cameras will give you a 360-degree interactive video view, which means everything will be in view. Do keep this thing in mind while opting for the location.


If you are looking to create 360-degree videos or VR filmmaking? Submit your video requirement now


About Vidsaga.com
Vidsaga is a global marketplace to hire right video creator to create videos easily, quickly and at the right price.
If you are a video creator looking for work opportunities then register yourself with here.