Filmmaking today has become more of a career choice. But then there are few, who still pursue it as art form – Srivinay Salian
Srivinay Salian started his career as a writer after quitting his job as a web programmer. Read on to know more about this experienced filmmaker.
Tell us about your life journey in brief?
Well, I ventured into Filmmaking in 2005. Started as an English Translator for a Hindi Mayapuri Reporter. Doing odd writing jobs, until I landed an opportunity as a screenwriter for Percept Pictures Animation Series, New Adventures of Hanuman.
Since then, I have grown to become a professional Screenwriter and Independent Filmmaker. Have hands-on experience in various other aspects of filmmaking including Cinematography and Video Editing.
I have done screenwriting for various animation and live action projects.   I have also directed Corporate Films, Shorts, Web Videos and Co-produced an International Feature Film titled Red Gold (www.redgoldthefilm.com).
What prompted you to become a filmmaker?
My father who was a multi-talented artist and a stage actor inspired me to take up writing. When the mundaneness of 9-5 job as a Web Programmer, started biting my sanity, got naturally driven in the direction of a creative career.
Tell us about your team, if you have?
I work alone. Team and Crew are always on a project basis. But over the years, have formed a close bond with certain professionals. Their details can be found on www.quagenius.com
How many/ What kind of movies you have made?
I have co-produced an Independent English Feature Film, Red Gold. And Scripted couple Hindi Feature Films, yet to get into production. More can be found on:
http://www.imdb.com/name/nm4015368/
https://en.wikipedia.org/wiki/Srivinay_Salian
What is your dream/ vision?
To become a filmmaker who has films such as Meet Joe Black, The Butterfly Effect and Talented Mr. Ripley, to his credit.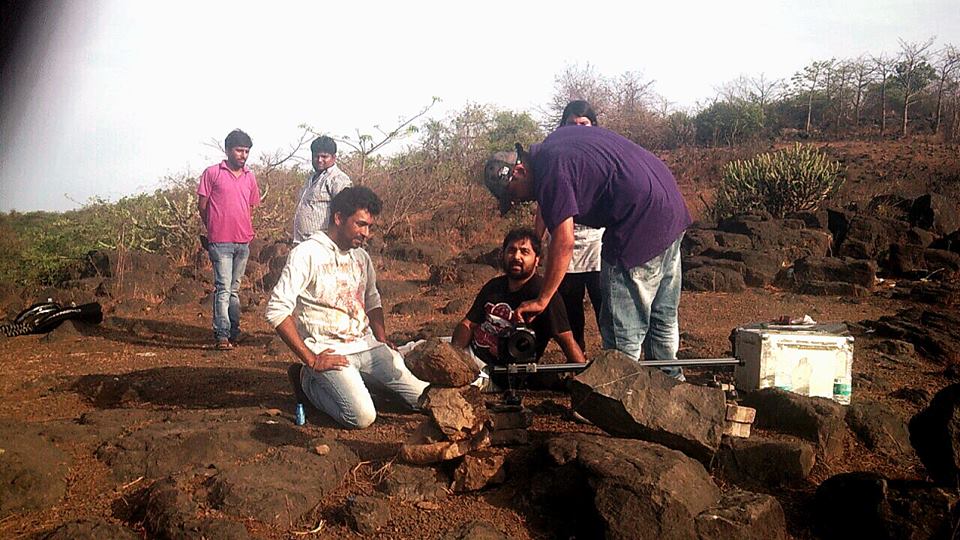 What difficulties do you face as an independent filmmaker?
Mostly, it's about finding Funders, who can back it without killing the essence of the story.
What inspires you or keeps you going?
There are times, when I am writing for 18-32 hours, without taking a break for sleep. Yet, there's no sense of exhaustion. This never happened with any other job or profession, I had been in before. Writing is like a drug. It takes you to another realm of existence.
Any fun/ memorable incident?
When your passion becomes a profession, every moment is fun and joyful. There are so many I can't even just list them.

What advice you'd like to give to someone who is the interested/newbie in filmmaking?
The tough phase is inevitable and unimaginably demotivating. If you can't survive it, there's no hope to get on the other side of the bridge.
Anything else you'd like to share?
Filmmaking today has become more of a career choice. But then there are few, who still pursue it as an art form. I believe, the beauty of art is threatened by the former and guarded by the later.
If you are a video creator and looking for regular work opportunities, create your profile on VidSaga.com
If you also want to get featured on our platform, please email us at team(at)vidsaga.com with your work links.