"Do your thing again and again. People will learn to like it if there is some merit" – Dev Meher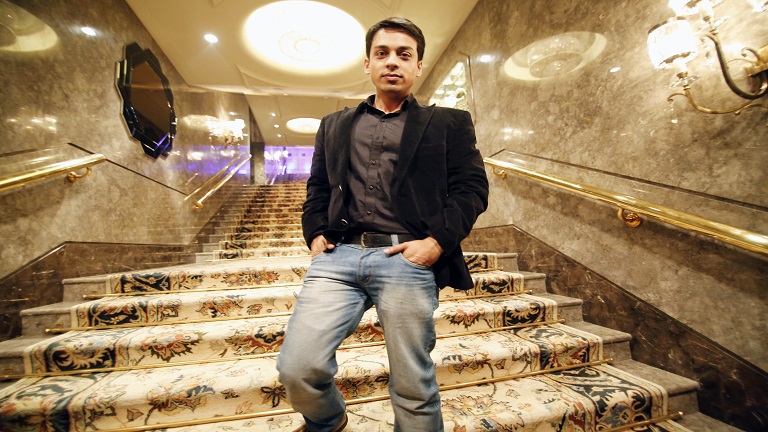 Dev Meher is an FTII passout and believes that he is a filmmaker by design. Read on to know more about this filmmaker.
Tell us about your life journey in brief?
The choice of filmmaking career came to me by design than accident. My uncle owned the only two video parlors in a small Oriya town. I was always hooked. Nothing comes close to the raptures I experienced while watching a motion picture. I have always been a visual person but I realized that unlike a painter, my hands are not my tool, my mind is. The film is the only artistic medium where the creator may not be solely responsible for a rendition of a single frame. It is a confluence of art forms, an extension of still photography and expansion of inter-mediumistic relationships.
What prompted you to become a filmmaker?
The truth is I cannot recall a particular event because as far as I can remember I had a streak of showmanship. If I have to locate a trigger in the sub-conscious, I would be betting on the first time I saw a television.
Tell us about your team, if you have?
My core technical team are batchmates from Film and Television Institute of India, Krishna Arjun Bhattacharya, and Srikant Iyer. They were the ones I have developed deep trust with. Whenever we have come together, we have pushed the ropes, even if a little bit. Even in the institute, we ended up offending people at times because of our determination.
It is nice to work with friends who will always put the film ahead of their egos. The bonus is they are brilliant in their jobs and best in the class.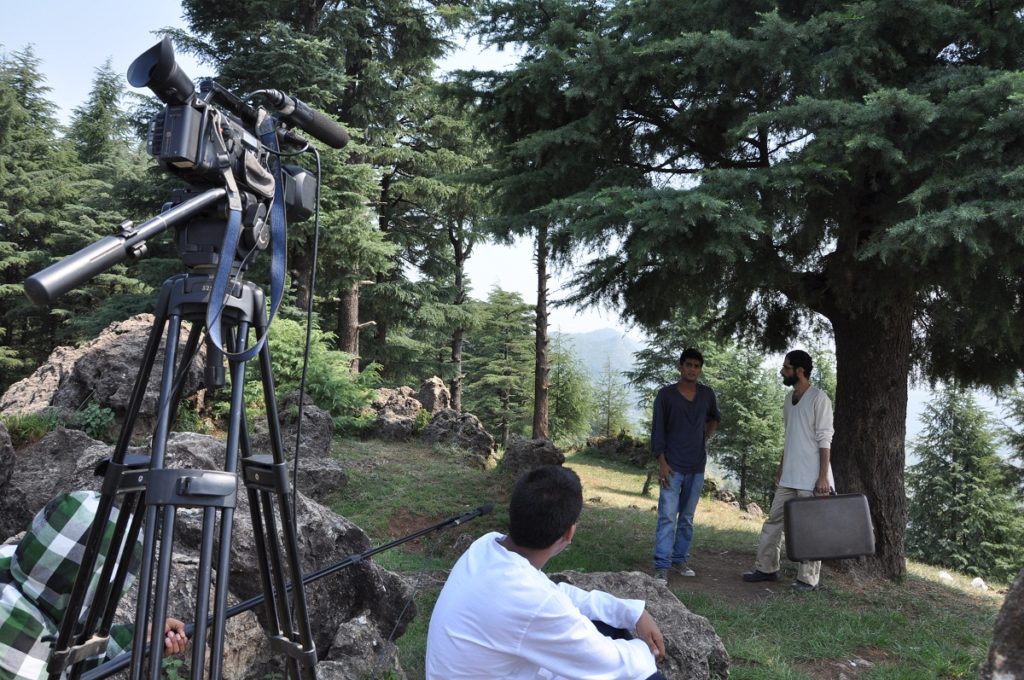 How many/ What kind of movies you have made?
Under Auromira films, We have several documentaries and created several corporate films and advertisements. Our movies cover all kinds of subjects. Lamps and Pyres were about the cremation ghats at Banaras and the life of people working there. It was supported by UNESCO Roll of Honour winner late Vir Bhadra Mishra. It is still a socially relevant documentary.
Sahara Rider was about the first man in the world who crossed Sahara desert on a motorbike. This was nominated for national awards last year.
Our production house also makes cinematic candid wedding films and we have made more than 30 films in the last two years.
What is your dream/ vision?
The current thing for us is a feature documentary film. Next, we will work on an independent feature film.
What difficulties do you face as an independent filmmaker?
Budget, resources etc. but it makes our learning all the more solid.
What inspires you or keeps you going?
We know what we are doing. We love every moment of it.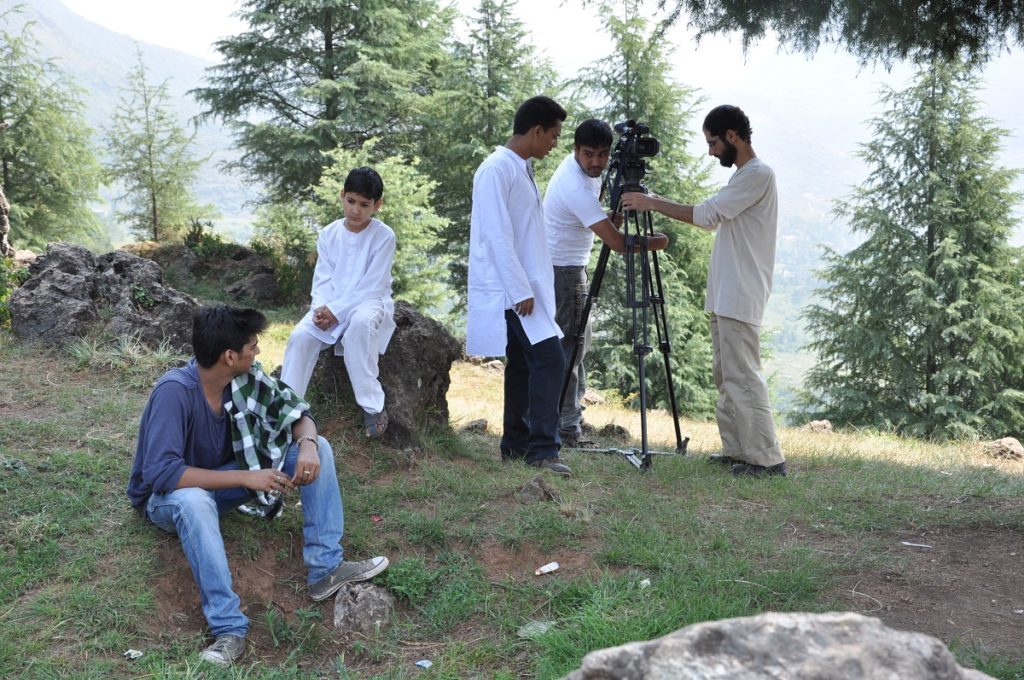 Any fun/ memorable incident?
There are so many. We were shooting a short film 'Jump After Me' in Pune. A part of it was a night shoot at a cliff. I had a team of about 25 people. It was 6.30 in the evening. It began to drizzle when we started the shoot. The lights were drawing from a generator which was noisy and had to be cabled almost half a kilometer because we wanted on-location sound.  I was rehearsing with the actors and working simultaneously on the blocking with my cinematographer Shyam Dupati. Next thing we know, the night had turned stormy. It was becoming impossible to shoot. Shoes started getting wet. Boots got filled up in water. The actress was battling cold and headache. The tent that we pitched almost flew off. We went through with the shoot. The scene turned out dark and intense.
Next day, one of the light guys had a fever. I found out that he had been holding the rim light, dripping wet himself, for 2 hours and had not uttered a word.
What advice you'd like to give to someone who is an interested/newbie in filmmaking?
Do your thing again and again. People will learn to like it if there is some merit.
If you are a video creator and looking for regular work opportunities, create your profile on VidSaga.com
If you also want to get featured on our platform, please email us at team(at)vidsaga.com with your work links.